This post was most recently updated
Holiday Cookie Baking Guide full of tips and tricks to create the perfect holiday cookies! Looking for easy Christmas cookies then this cookie guide is what you need. Plus it has 31 easy holiday cookie recipes you can make!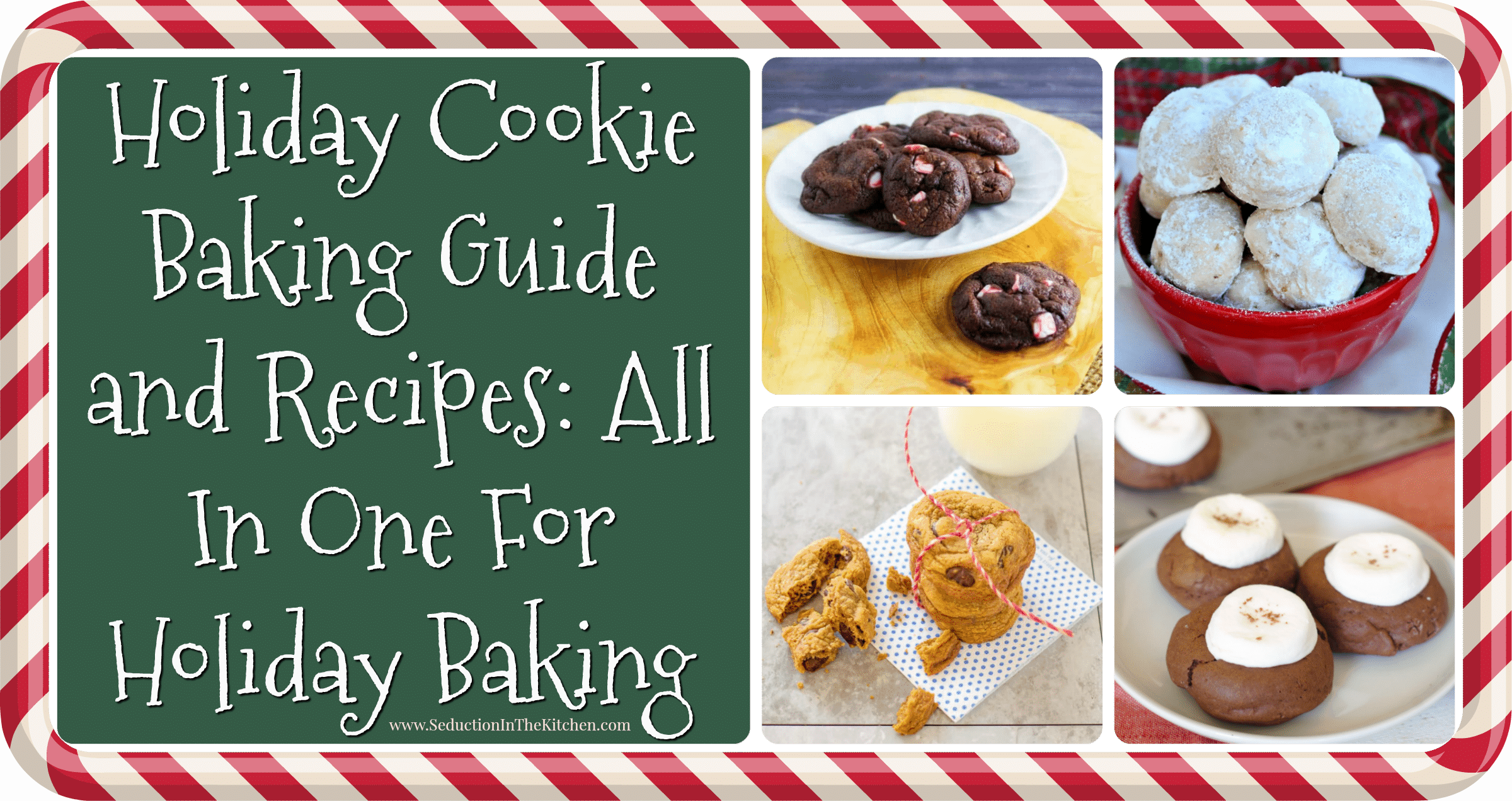 Margarine vs Butter
W
hen comes to baking cookies, do you use butter or margarine? Margarine vs butter, which is better?
It is best to use butter for your holiday cooking baking. Why? Margarine just doesn't have the fat to make the cookies perfect and flavorful.
Plus margarine tends to make holiday cookies thinner ad they can burn easier. As author Joan Dye Gussow once said, "As for butter versus margarine, I trust cows more than I trust chemists."
If you do want to substitute margarine for butter in your holiday cookie baking, then my suggestion would be to watch the cookies. Bake them with a few minutes shy of the directions. This way they will not burn.

Butter also works best at room temperature in Christmas cookies. What is room temperature butter? Do I take it out of the fridge and microwave it for 30 seconds to make it soft and room temperature?
NO! Do not do that! It will make the butter just too soft. The best thing for butter in holiday cookies is to take out the fridge, put on your counter for an hour.
Then use it. This is just the right amount of time to soften the butter and make it the right texture and temperature for the perfect cookie.
Unsalted butter vs salted butter, which is better? The grand dame of baking and cooking, Ms. Julia Child has always said it is best to use unsalted butter when comes to baking. Some brands of salted butter have more sodium than others.
If you use salted butter, only use 1/2 the amount of salt called for in the recipe. Do not skip the salt, as salt brings out flavors and balances the sweetness in a recipe.
Flour In Baking
When comes to flour in baking, do you sift? Originally the idea of sifting flour was because it helped get rid of the lumps and critters that could be in flour. Flour mills have come a long way since then that having flour with lots of impurities isn't so much the case.

However, it is still a good idea to loosen up the flour for holiday cookie baking. When flour sits on a shelf so long, it can settle. By loosening up the flour it makes for fluffier cookies. Truthfully, not sifting the flour can lead to a dry Christmas cookie.
How can you prevent dry holiday cookies? Put the dry ingredients in a fine-mesh strainer over a piece of parchment paper, shake the strainer until everything's on the paper, then when it's time to add, pick up the paper and let the ingredients slide out into the mixing bowl.

Eggs In Baking
Always use fresh eggs in baking. Also for the best Christmas cookies, incorporate room temperature eggs into the creamed butter and sugar one at a time.
The trick to getting eggs room temperature? Well, there is a quick trick for this, place the eggs in a bowl of warm water for a few minutes to warm them up quickly.
Mixing Cookie Dough
Overmixing cookie dough can lead to tough cookies. Always add the dry ingredients in a few batches to the dough. Scrape down the sides of the bowl as you go to keep everything incorporating evenly.

Best Christmas Cookies
How to bake the best Christmas cookies? Always preheat the oven before you start baking. The rule of thumb is to preheat the oven 10 to 15 minutes before you begin baking cookies.
Is your oven at the right temperature? It is best to invest in an oven thermometer. This will help you know if your oven is baking, roasting, basically behaving correctly.

Baking Sheets For Cookies
baking sheets for cookies, what do I use? There are different types out there. Allrecipes had a guide that breaks it down so nicely:
Thin baking sheets might allow the bottoms to brown too fast.
Insulated baking sheets allow air movement and help cookies bake evenly, but they can be expensive.
Cookie baking sheets without rims allow cookies to easily slide off the sheet when they're used with a liner.
Semi-thick rimmed baking sheets—also called jellyroll pans—are available just about everywhere, and are a fine multipurpose baking choice.
What is the ideal baking sheet for cookies to use? The best sheet for baking is light-colored, shiny, without sides and made from heavy-gauge aluminum.
My personal choice is the ones made by OXO. They are simply wonderful for holiday cookie baking.
Best Holiday Cookies Recipes
As promised here is a list of easy holiday cookies recipes that will please everyone this holiday season!

Cookie Recipes From Seduction In The Kitchen
Holiday cookie recipes from Seduction In The Kitchen You can bake!
Easy Christmas Cookies From Other Food Bloggers
Easy Christmas cookies from other food bloggers you will enjoy baking!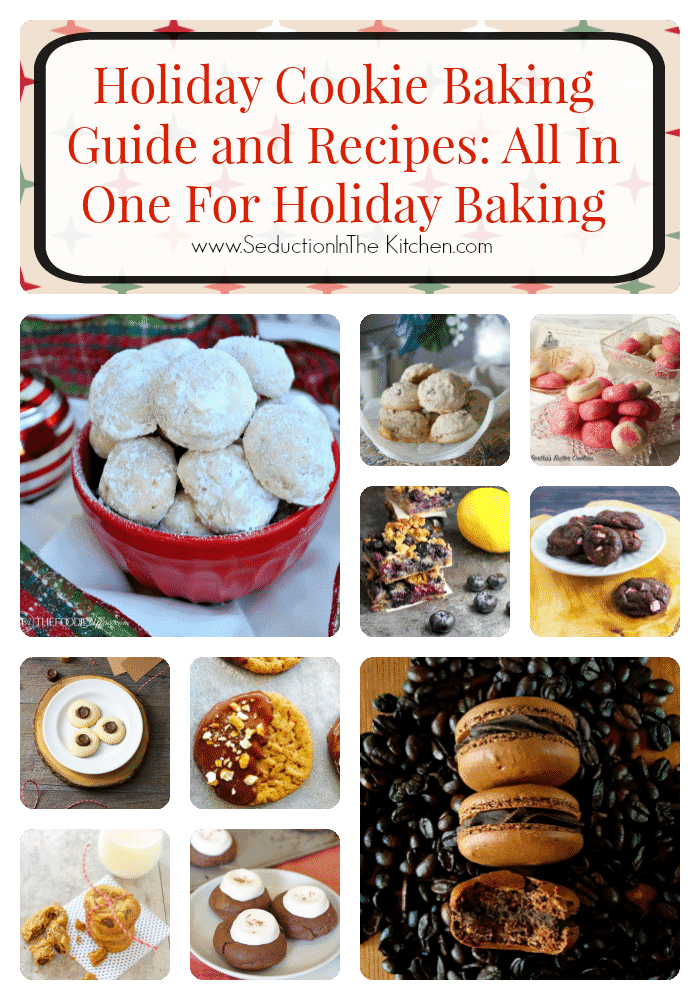 Check out my the latest on my other blog: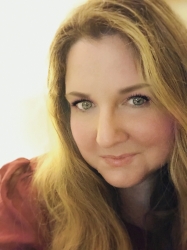 Latest posts by Deanna Samaan
(see all)