This post was most recently updated
Salted Caramel Kahlua Glazed Sugar Cookies is simply a sugar cookie that is glazed with Salted Caramel Kahlua for that something special. This cookie will be the hit of your cookie exchange.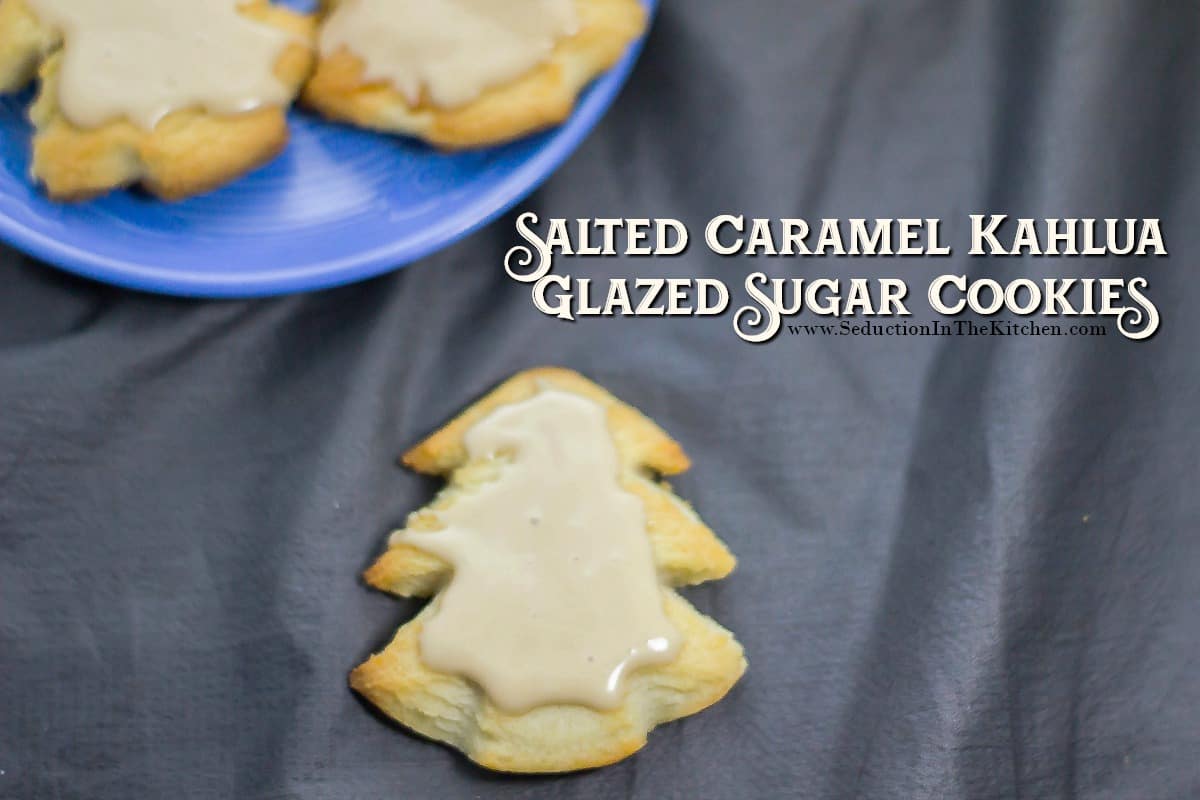 #FBLCookieExchange
I
did a food blogger cookie exchange last year. It was the #FBLCookieExchange. It was so nice. I got 3 dozen cookies, one dozen from 3 different bloggers.
So when it was announced that the food blogger cookie exchange was happening again, I signed up right away. Last year I created the Dark Chocolate Peppermint Crunch Cookies. I had many ideas on what to give my fellow bloggers I was assigned: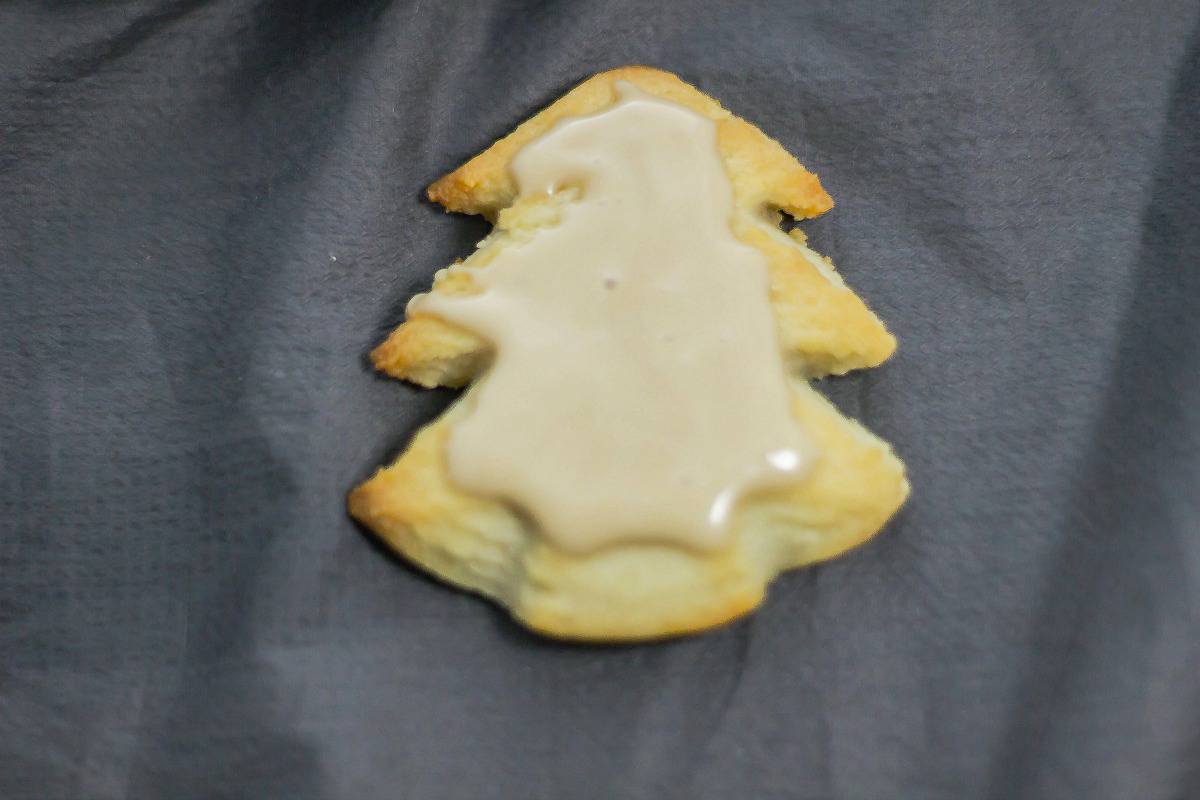 The original idea I had to send to these bloggers, was an Italian Pesche Cookie. However, my schedule at work, plus a chronic fatigue I am experiencing right now, I simply ran out of time to do a cookie that is a little complex, like the Pesche Cookie. So I have had in the back of my mind doing a cookie with Salted Caramel Kahlua.
Salted Caramel Kahlua Glazed Sugar Cookies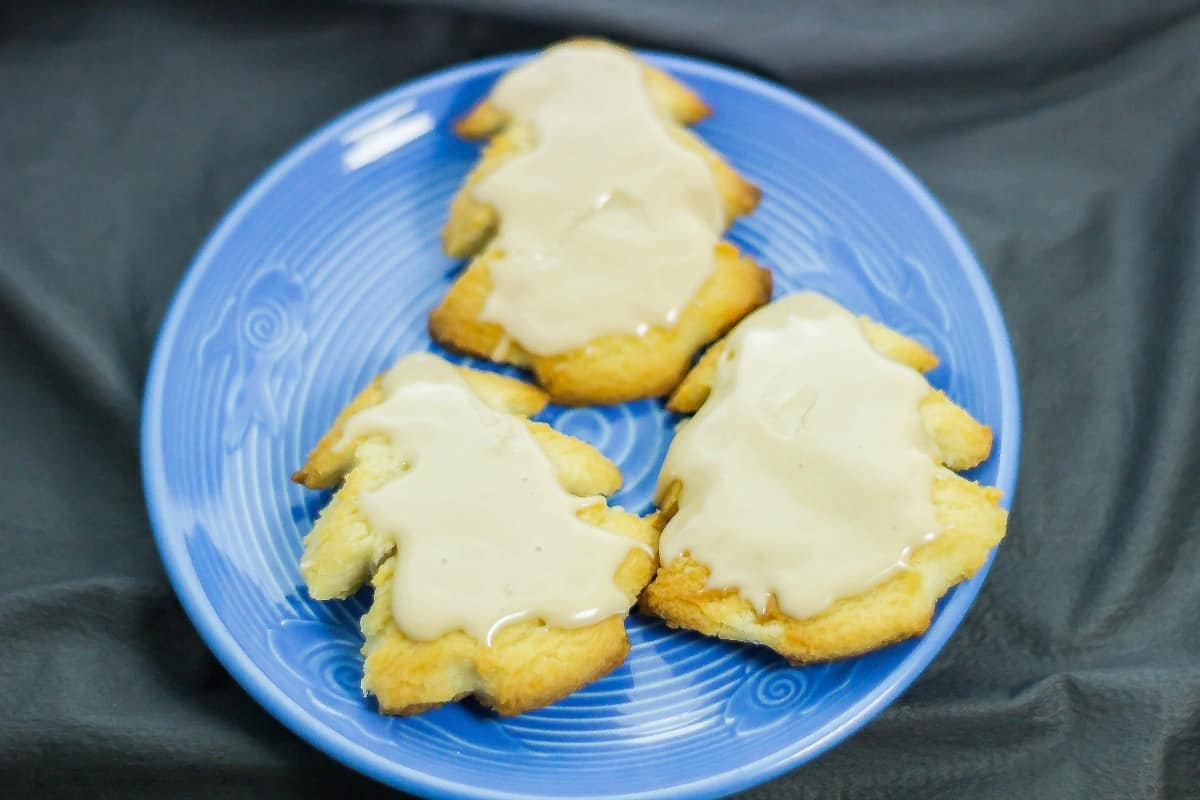 The thought of creating a Salted Caramel Kahlua Glazed Sugar Cookies has been in the back of my mind since last Christmas. I was at Walmart and saw a display of seasonal Kahlua, once of which was Salted Caramel. When I saw it was back again this year, I felt that I could make a nice glaze using it for a baked good.
First I was thinking like a spice cookie with the Salted Caramel Kahlua, but the more I kept thinking, plus my time crunch, sugar cookies seemed to be the best call. Using my recipe for Classic Cut Out Sugar Cookies, I made these basic sugar cookies. Trust me the Salted Caramel Kahlua Glaze really complemented those cookies.
Think of it this way, they are the adult sugar cookie. Sometimes Santa needs a little something in his cookies, and these Salted Caramel Kahlua Glazed Sugar Cookies are perfect for him. Plus they would be great for your Christmas Cookie exchange as well.
Check out the other cookie recipes from this exchange:
Bizcochitos from That Recipe
Caramel Apple Cookies from For the Love of Food
Caramel Chocolate Chip Cookies from If Spoons Could Talk
Chai Eggnog Cookies with Rumchata Icing from Chicago Foodie Girl
Chocolate-Dipped Ginger Cookies from Kate's Recipe Box
Coffee and Chocolate Shortbread Cookies from Making Miracles
Cranberry Bliss Cookies from The Emotional Baker
Crystallized Gingerbread Chocolate Chip Cookies from Faith, Hope, Love, and Luck Survive Despite a Whiskered Accomplice
Gingerbread Spritz Cookies from The PinterTest Kitchen
Gingerbread Thumbprint Cookies from Fantastical Sharing of Recipes
Hallongrottor from Culinary Adventures with Camilla
Hazelnut Shortbread Cookies from By the Pounds
Hint of Mint Cocoa Cookies from Chef Sarah Elizabeth
Lemon Gooey Butter Cookies from The Spiffy Cookie
Mint Cheesecake Cookies from Cook with 5 Kids
Nutty Florentine Cookies from The PinterTest Kitchen
Oatmeal Cookies with Chocolate Chunks and Butterscotch from Jennifer Bakes
Peppermint Crinkle Cookies from Strawberry Blondie Kitchen
Pumpkin Ginger Snaps from Burnt Apple
Ricotta Christmas Cookies from The Saucy Southerner
Salted Caramel Kahlua Sugar Cookies from Seduction in the Kitchen
Soft Chewy Cranberry White Chocolate Chip Cookies from Blogghetti
Spiced Molasses Cookies from Sarah Cooks the Books
Triple Chocolate Biscotti from Fix Me a Little Lunch
Vanilla Mint Cake Mix Cookies from The Recipe Revival
Vegan Chocolate Chip Molasses Cookies from The Baking Fairy
White Chocolate and Cardamom Cookies from Milk and Cardamom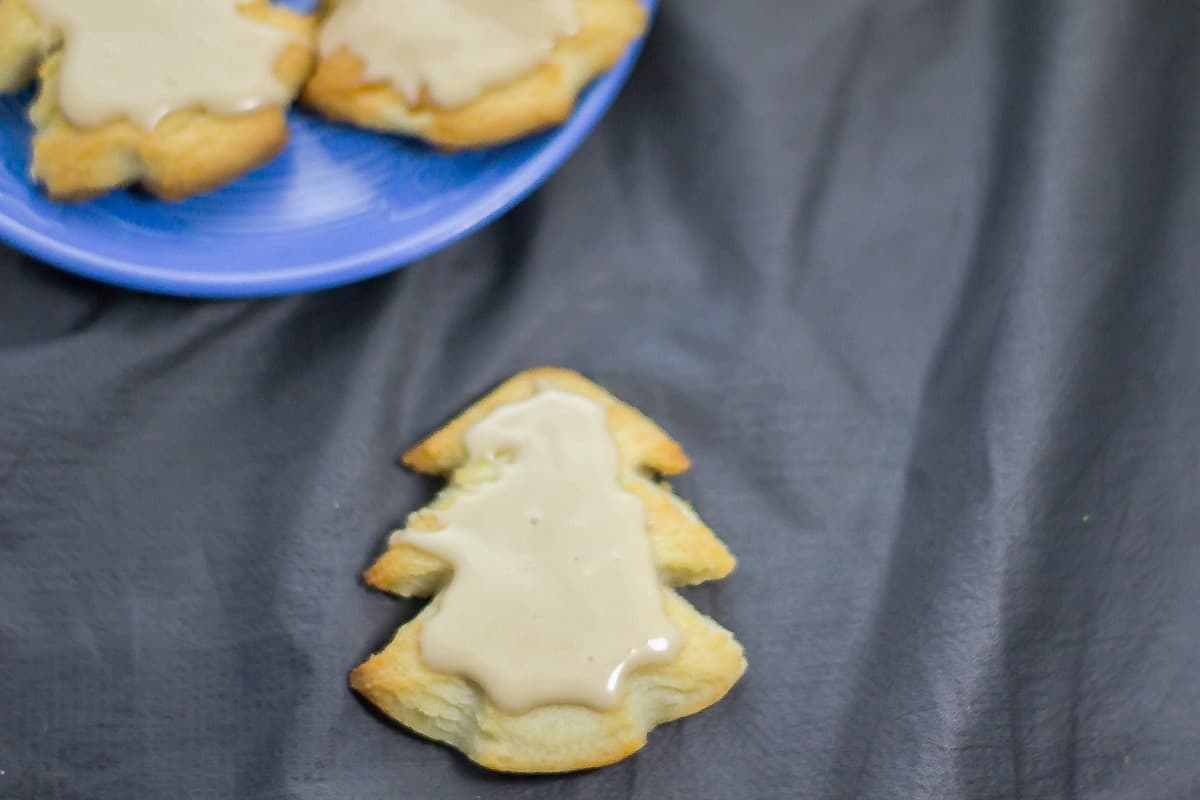 Check out these cookie recipes:
Chocolate Chip Pudding Cookie Bars #Choctoberfest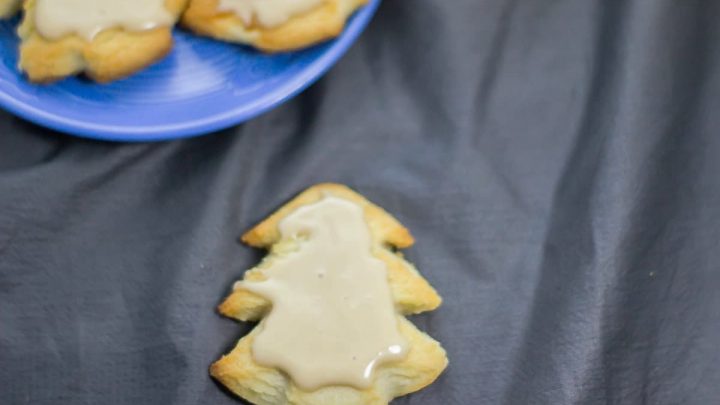 Yield:

24
Salted Caramel Kahlua Glazed Sugar Cookies
Salted Caramel Kahlua Glazed Sugar Cookies is simply a sugar cookie that is glazed with Salted Caramel Kahlua for that something special. This cookie will be the hit of your cookie exchange.
Ingredients
Cookies:
1 1/2 cups confectioners sugar
1 cup butter
1 egg
1 teaspoon vanilla
1/2 teaspoon lemon extract
2 1/2 cups flour
1 teaspoon cream of tartar
1 teaspoon baking soda
Glaze:
1 cup confectioners sugar
2 tablespoons Salted Caramel Kahlua
Instructions
Cookies:
Cream sugar and butter with a mixer until fluffy.
Add egg and extracts and mix well.
Sift the cream of tartar, baking soda, and flour together and stir into creamed mixture.
Cover and store in the refrigerator 2 to 3 hours.
Preheat oven to 375º. and divide dough in half.
Roll out on a surface lightly dusted with confectioner's sugar.
Cut with cookie cutters and place on ungreased cookie sheet
Sprinkle on the colored sugars onto the dough.
Bake for 7 to 8 minutes, until cookies begin turning a light brown at the edges.
Cool on a rack
Glaze:
Combine the sugar and Kahlua in a bowl. Stir until you have a thin glaze. If it is too thick add another teaspoon of the Kahlua.
When the cookies are cooled, spread the glaze on the cookies and let the glaze set up until it hardens.
Serve them up and ENJOY!
Nutrition Information:
Amount Per Serving:
Calories:

171
Total Fat:

8g
Saturated Fat:

5g
Trans Fat:

0g
Cholesterol:

27mg
Sodium:

58mg
Carbohydrates:

23g
Fiber:

0g
Sugar:

12g
Protein:

2g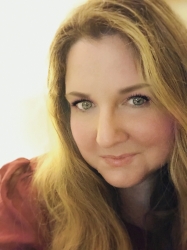 Latest posts by Deanna Samaan
(see all)