This post was most recently updated
Chocolate Ravioli Cookies is a simple chocolate filled cookie you can make with only 2 ingredients!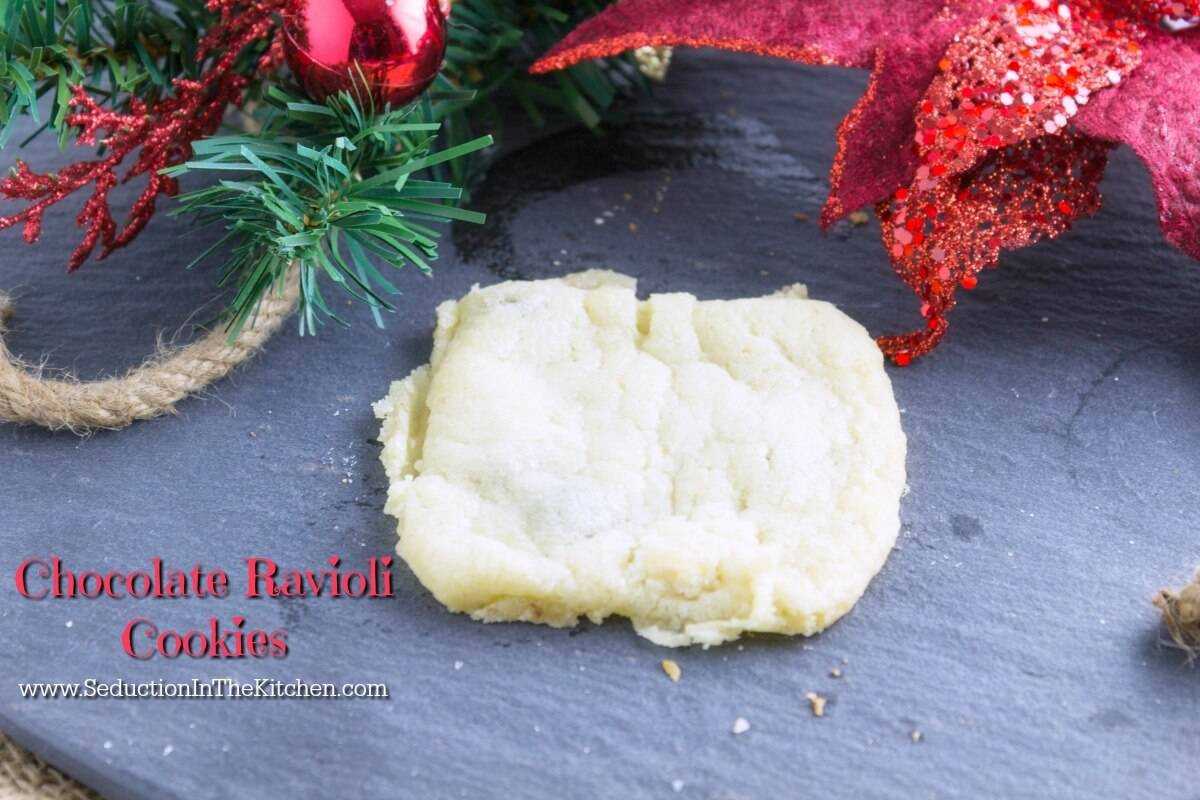 Cookie Extravaganza
D
ay 8 of my cookie extravaganza! This cookie I have had in the back of my mind for awhile. I have not done it only because I could visualize what I wanted but was sure how to make it.
Sometimes that is the hardest part of recipe development, thinking how you want to go about something. If you think about it, how you want to go about something can be attributed to life. Sometimes if you just go for it works well. Other times you can plan everything and then nothing goes to plan. Life can be like that and so can a recipe development.
Chocolate Ravioli Cookies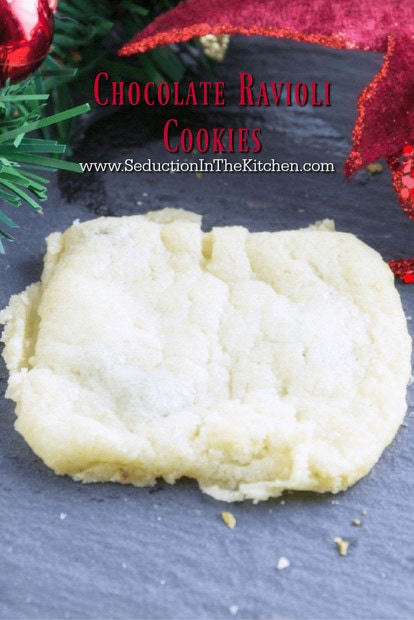 I was at work and I was talking about what was going to make cookie-wise for Seduction in the kitchen. I said I want to make a chocolate ravioli cookie. When I was a kid, I remember this woman giving me and my sisters this silver foil packet that said: Chocolate Ravioli on it. We thought in our minds it was a ravioli with chocolate inside.
Well, we were surprised when we opened it. All it was a piece of chocolate that looked like a ravioli. Not at all what we imagined.
That thought of real chocolate ravioli has stayed in my mind. So how can I take what I thought when I was a kid into a cookie? A co-worker suggested using a sugar cookie base. That was when it finally came to me. I admit I was thinking maybe puff pastry at first, but sugar cookie sounded so much better. Best of all this cookie can be made with only 2 ingredients!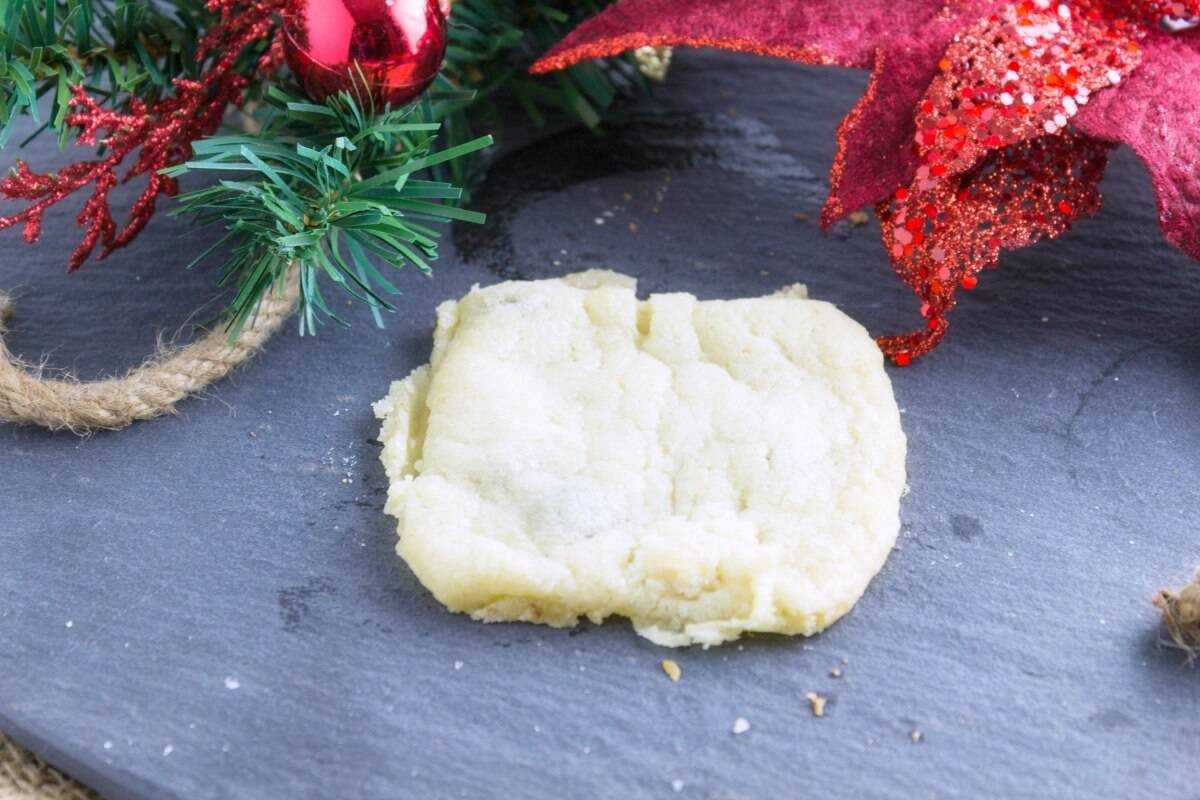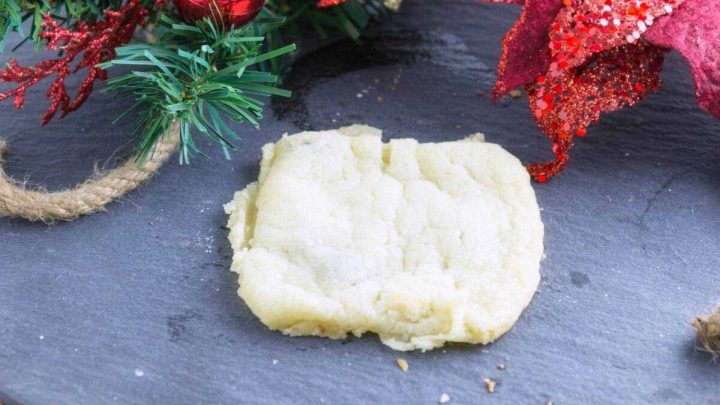 Yield:

12 servings
Chocolate Ravioli Cookies
Chocolate Ravioli Cookies is a simple chocolate filled cookie you can make with only 2 ingredients! A recipe from Seduction in the Kitchen.
Ingredients
1 pkg refrigerated sugar cookie dough
6 Bars Hershey Chocolate
Instructions
Ste the oven to what the package says to bake the cookies at, usually 350-375F depending on the brand. Line a cookie sheet with parchment
I personally prefer the ones with the dough already made into circles, or can buy the log type and slice off the rounds from it.
Take the round of the dough and flatten it between your hands.
Place 1-2 pieces of the Hershey bar (Or pibs as the are called it is those small little rectangles that the Hershey bar has marked on it. Just break those off) In the center of the dough.
Fold the dough in half so that the chocolate was is inside the cookie. You can shape it so that square like a ravioli. Then place it on the cookie sheet.
Bake for about 10-12 minutes until the cookies are lightly browned
Take them out the oven and remove the cookies to a cooling rack to cool.
Serve them up and ENJOY
Nutrition Information:
Amount Per Serving:
Calories:

0
Total Fat:

0g
Saturated Fat:

0g
Trans Fat:

0g
Cholesterol:

0mg
Sodium:

0mg
Carbohydrates:

0g
Fiber:

0g
Sugar:

0g
Protein:

0g

I am Deanna Samaan, a phlebotomist by day and a blogger at night! Born in Pittsburgh, rebuilt my life in Cleveland, found my true self in Orlando. No matter where I am at, food always seduces me! Let your taste buds be seduced too!