I am a participant in the Amazon Services LLC Associate Program, an affiliate advertising program designed to provide a means for me to earn fees to Amazon.com and affiliate sites.
Almost A Nutter Butter Cookie is just that. A sandwich cookie that tastes very similar to the store bought Nutter Butter Cookies. It is a peanut butter lover dream cookie.
12 Days Of Cookies
So this is what day 5 of this cookie lovers dream event I am doing? Yep, that is right, it is day 5. I have a beautiful recipe for you today.
Let's recap:
Day 1 Lemon Pomegranate Cookies
Day 2 Chocolate Cookie Butter Blossoms
Day 3 Candied Cinnamon Swirls
Day 4 Amaretto Toffee Oat Balls
A good Christmas cookie tray should have a cookie for everyone's taste buds. That is what I believe anyway. So a peanut butter type cookie should be included on it.
Before I get into this Almost A Nutter Butter Cookie. I want to ask, how are you doing this holiday season? I am doing ok. My stress levels now that the hospital is open is down I will admit. However, I have been tired and a little achy lately. I am not getting sick, but I think it is from all the stress from my work moving to a hospital instead of a family health center.
If I am still feeling this way in a few weeks, I think I may want to get my thyroid check. I know this is signs that my thyroid might be going blah. In fact, I think for 2017 I am going to make my health my numbe=or one priority. Next, is losing weight, and third I think will be saving money.
Putting my health first, by that I mean by just loving me. It is that health that people tend to forget about. Some call it mental health, I call it "me" health. I need to remember I am one hell of a woman and I am amazing.
Almost A Nutter Butter Cookie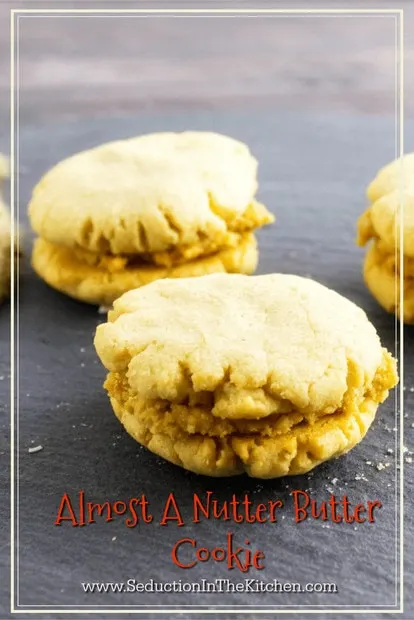 Ok, let's get to this Almost A Nutter Butter Cookie. I wanted to do something different than the normal peanut butter cookie. Actually, when I decided to do these 12 cookies. I wanted to do cookies that are different than all those cookies that are on cookie trays. I love peanut butter cookies like the next person, but it is Christmas time, it's time to make different cookies.
I was glancing through a Kopy Cat cookbook and saw this almost nutter butter cookie recipe. What a great idea! I know more people who absolutely adore Nutter Butters. So I decided why not and made these yummy cookies.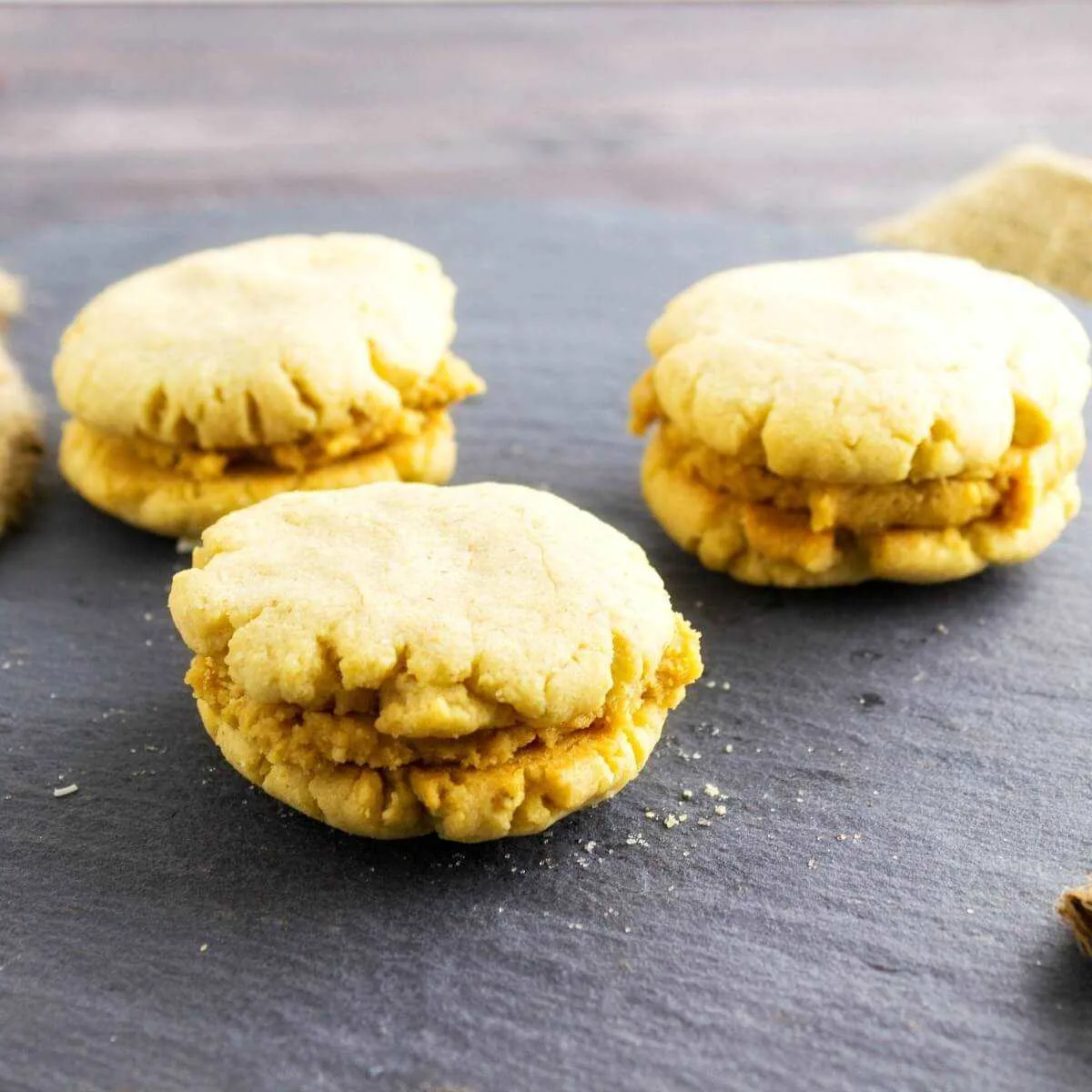 Yield: 24 cookies
Almost A Nutter Butter Cookie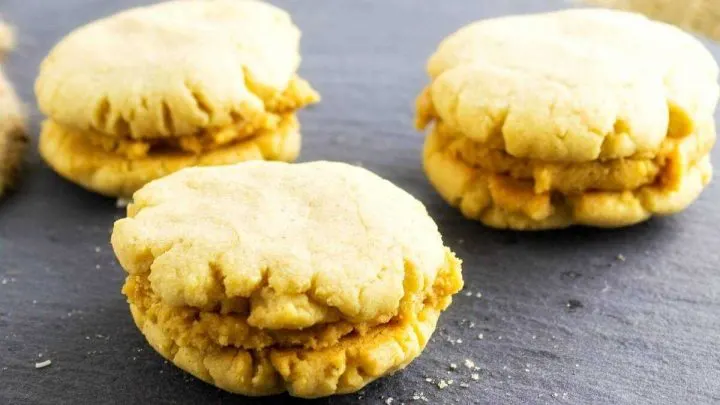 Almost A Nutter Butter Cookie is just that. A sandwich cookie that tastes very similar to the store bought Nutter Butter Cookies.
Ingredients
1/2 cup shortening
2/3 cup sugar
1 large egg
3 TBSP creamy peanut butter
1/2 cup Quaker Oats
1 cup flour
1/2 cup creamy peanut butter
3/4 cup creamy peanut butter
1 TBSP graham cracker crumbs
Instructions
Preheat the oven to 325F. Line a cookie sheet with parchment paper
In a large bowl, cream together the shortening and the sugar with an electric mixer.
Add the egg, and peanut butter and beat until well blended.
Put the oats in a blender or a food processor and grind away until they are almost as finely ground as flour.
Add the oats and the flour to the mixture and blend well.
Roll the dough into 1 inch balls in the palm of your hand.
Press these flat on an ungreased cookie sheet so that they form 2 inch circles.
Bake for 8 to 10 minutes, until light brown around the edges.
While the cookies are baking, combine the filling ingredients in a small bowl.
When the cookies have cooled down, use a butter knife to spread a thin layer of filling on the flat side of a cookie and then press another one on top.
Serve them up and ENJOY!
Notes
Almond butter works well with this recipe too.
Nutrition Information:
Amount Per Serving:
Calories:

350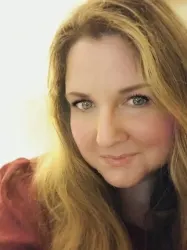 Latest posts by Deanna Samaan
(see all)