This post was most recently updated
Chewy M&M Cookies are the best chocolate cookies! These M&M cookies are an easy chocolate dessert that you will want to make for your cookie exchange this holiday. You will love these decadent chocolate cookies.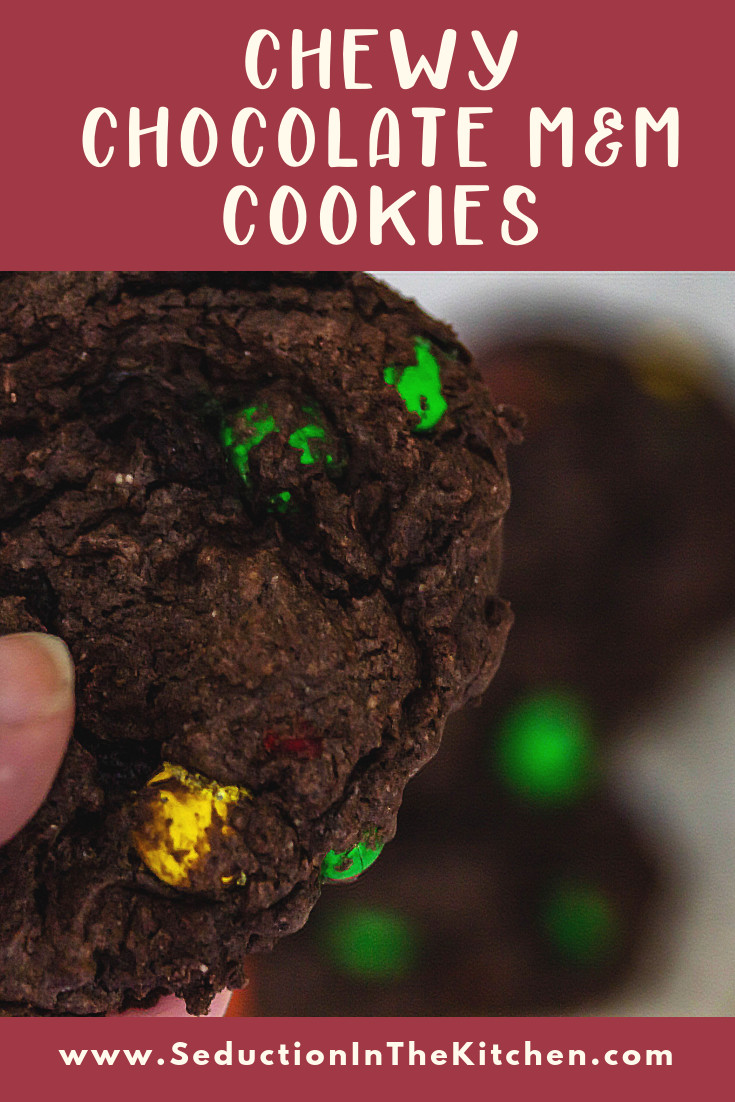 Freaky Friday Recipes
It is that time again for Freaky Friday recipes! This time around is special because it is a VIRTUAL COOKIE EXCHANGE! But first, let me explain Freaky Friday!
Freaky Friday is when A group of food bloggers, organized by Michaela of An Affair From the Heart, get together once a quarter and we recreate a recipe from each other's blog. It is a secret whose blog you get assigned until the day we publish!
This time since it is the holidays, this Freaky Friday is doing the theme of COOKIES! Yep cookie recipe, it is a great Christmas recipe exchange!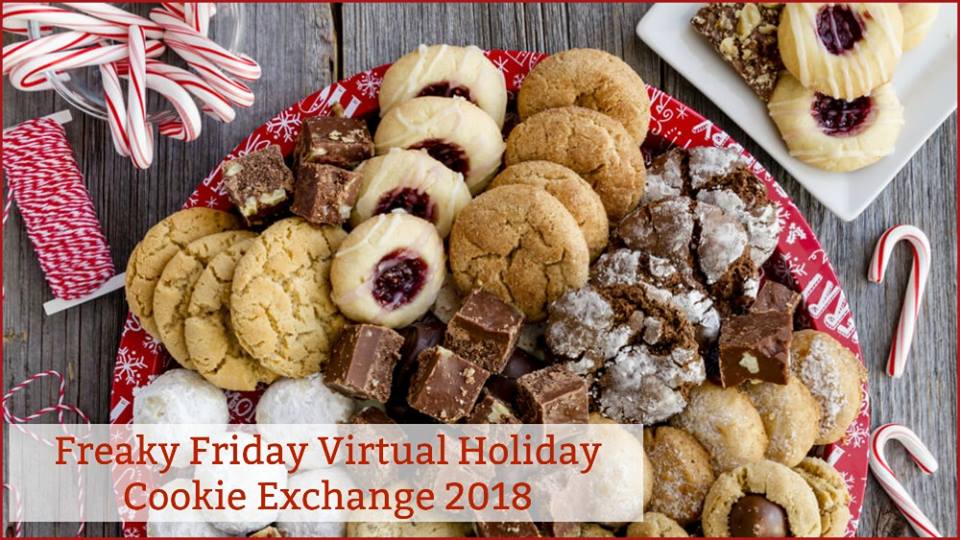 West Via Midwest Food Blog
For this virtual cookie exchange, I was assigned West Via Midwest. Michelle, the creative force behind West via Midwest is a culinary genius and also home entertainment guru I think with her recipes. She does amazing recipes that is perfect for entertaining in your home!
Some of the recipes you will find on Michelle's West Via Midwest blog is: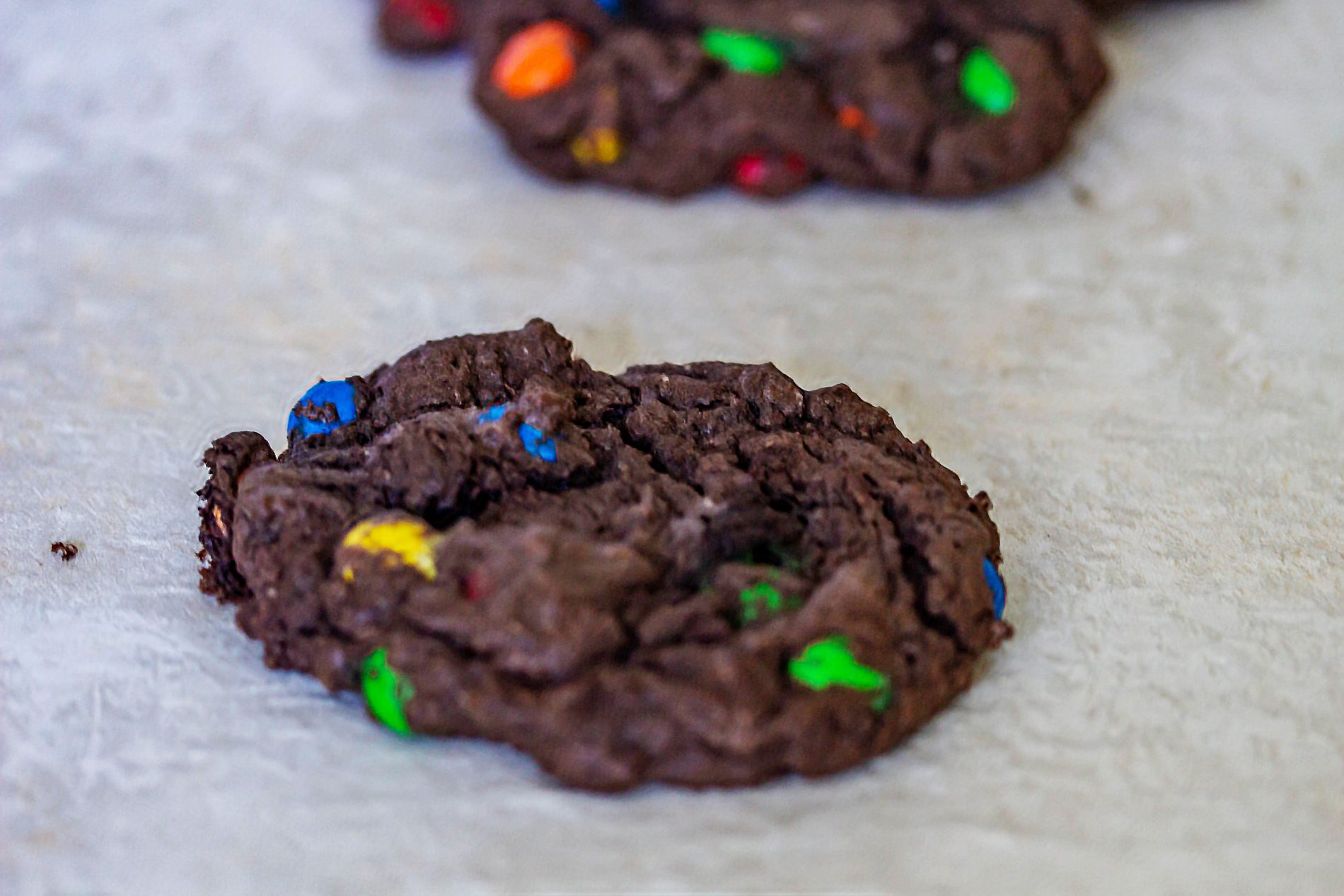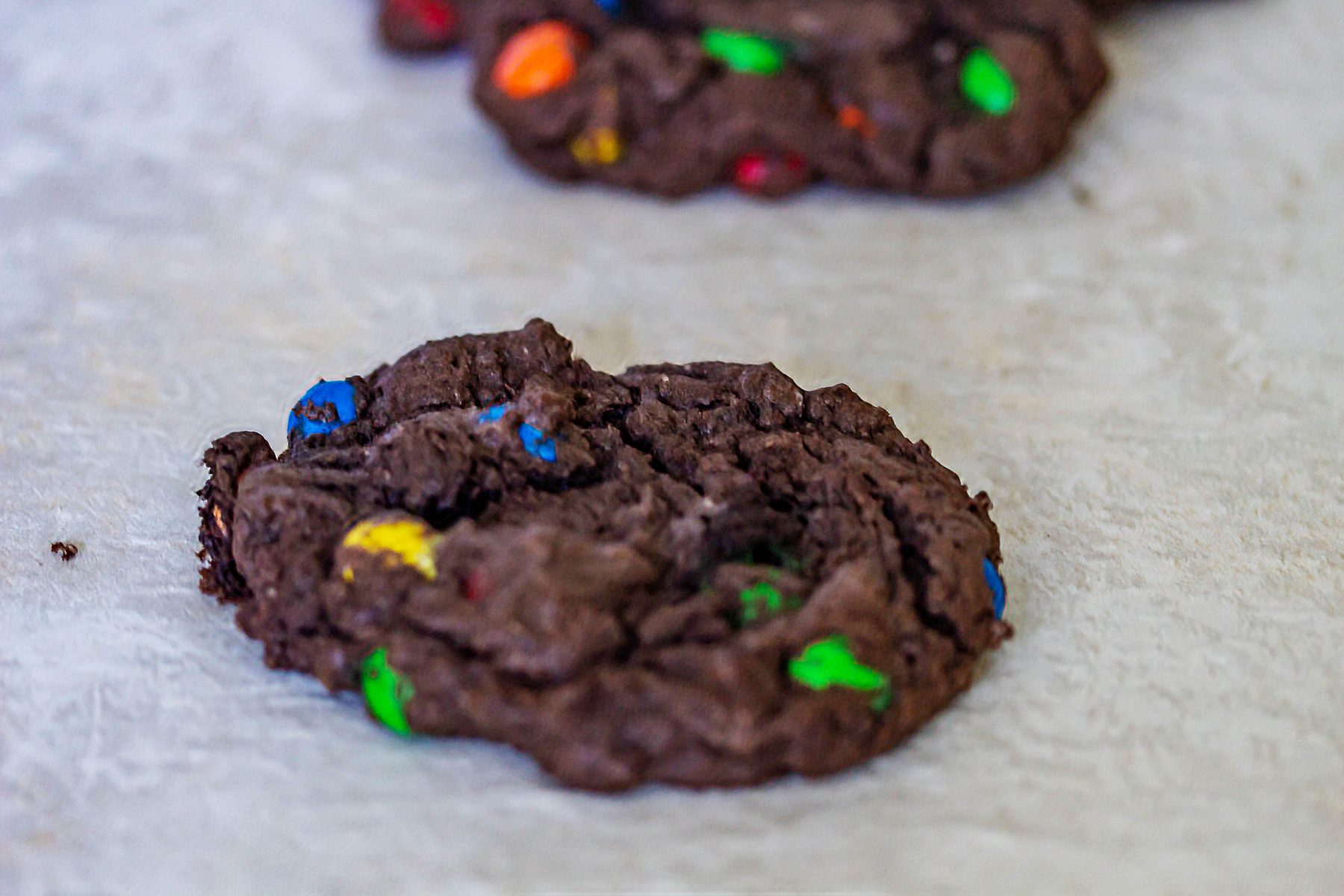 Chocolate Cookies Recipe
I was torn between West Via Midwest's chocolate cookies recipe or her Tropical Christmas Cookies so I actually made both! Both cookie recipes are excellent, but I went with the chewy chocolate cookies recipe for Freaky Friday post.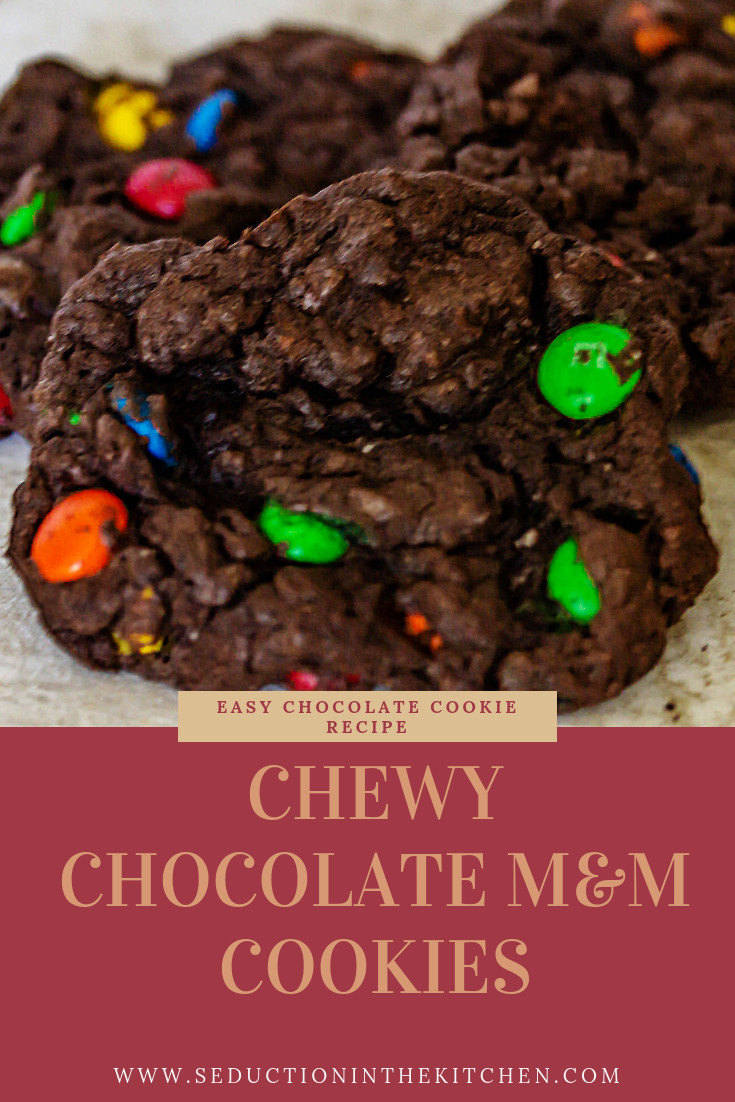 Chewy Chocolate Cookies Recipe
How did the chewy chocolate cookies recipe win over the tropical cookie recipe? Truth is, the guy I like and I am always trying to impress with my cooking and baking picked the decadent chocolate. I had him choose, I mean, a way to a man's heart is through his stomach right?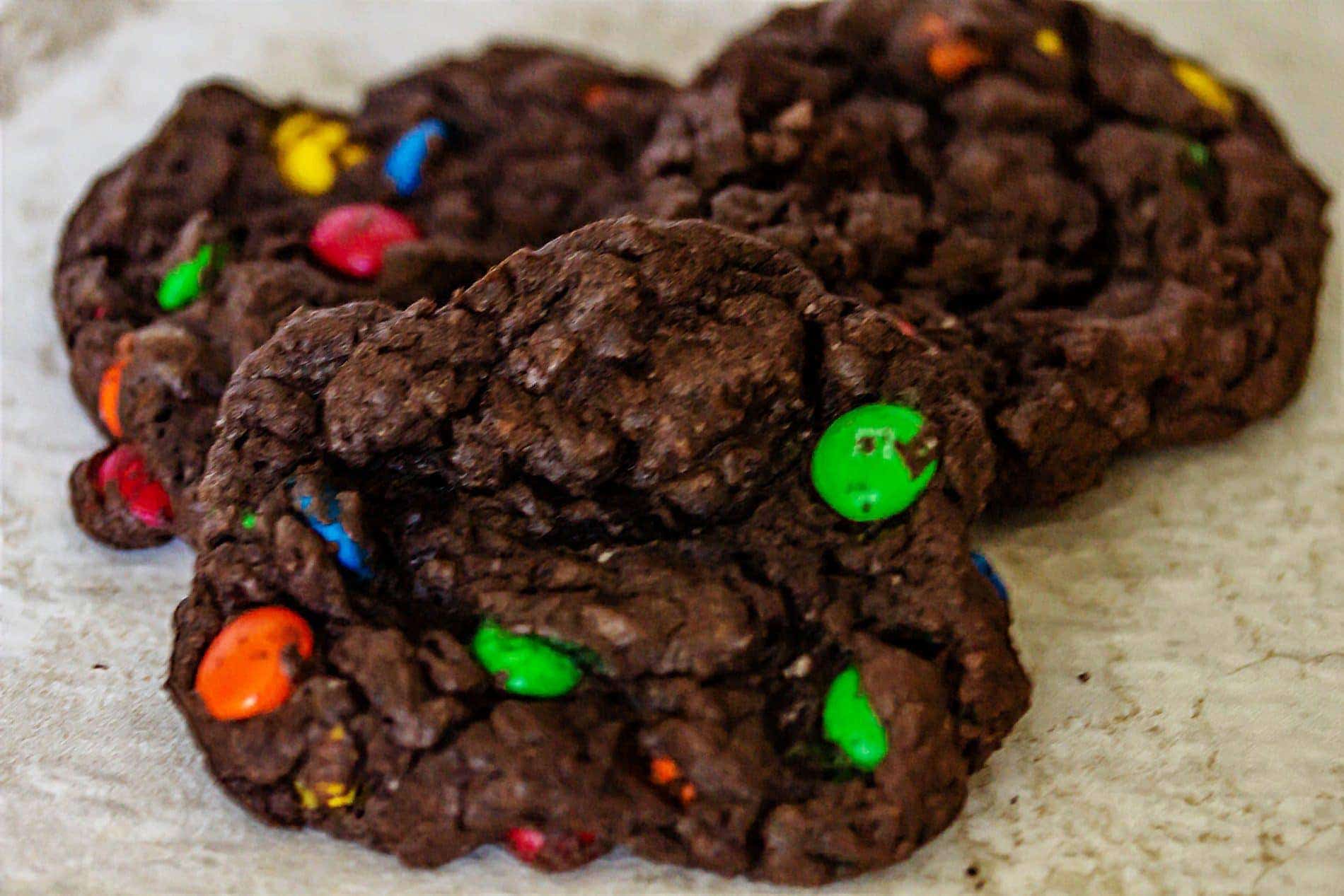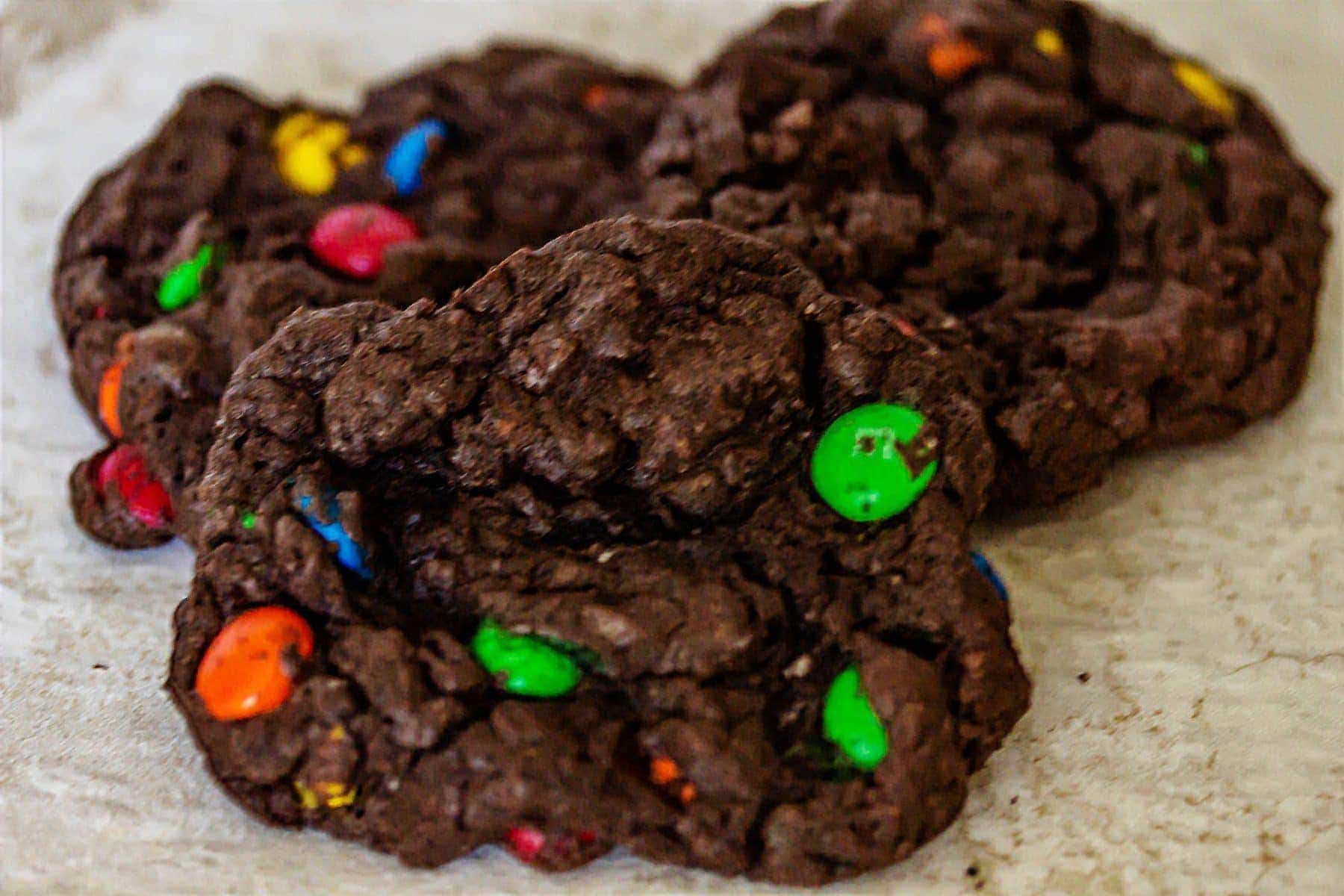 Best Chocolate Cookies
This cookie recipe is the best chocolate cookies. I do feel my friend picked the right recipe. Chocolate cookies really are a sinful treat! I also loved that Michelle's recipe is versatile meaning you can add any cookie mix in that you like. I picked M&M's.
M&M Cookies
I love M&M's and I know M&M cookies are always on Christmas cookie trays. You have to have the quintessential M&M cookies!
Decadent Chocolate
Plus, this cookie recipe is simply decadent chocolate. Who would not love a chocolate cookie? As a bonus, this cookie recipe is an easy chocolate dessert!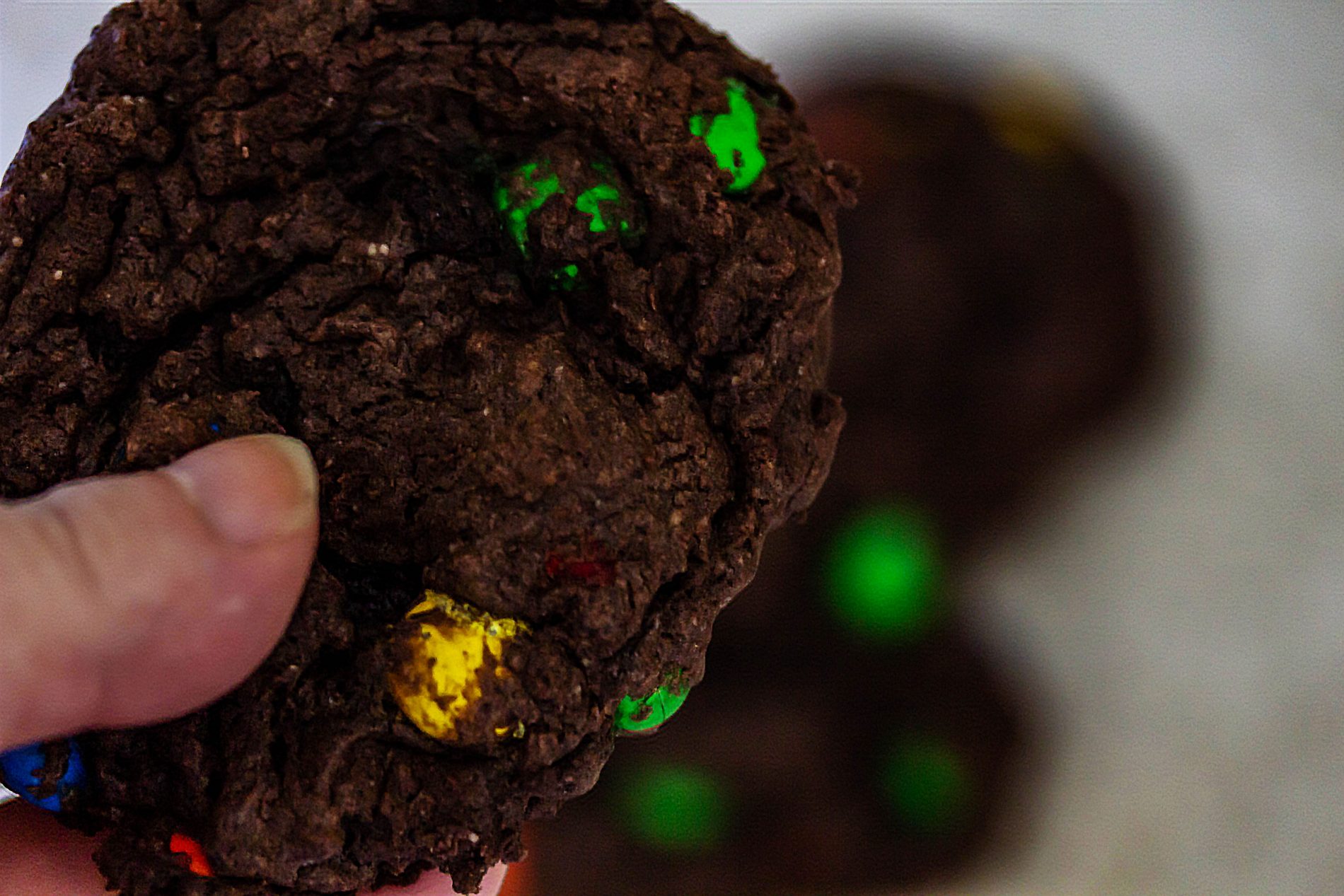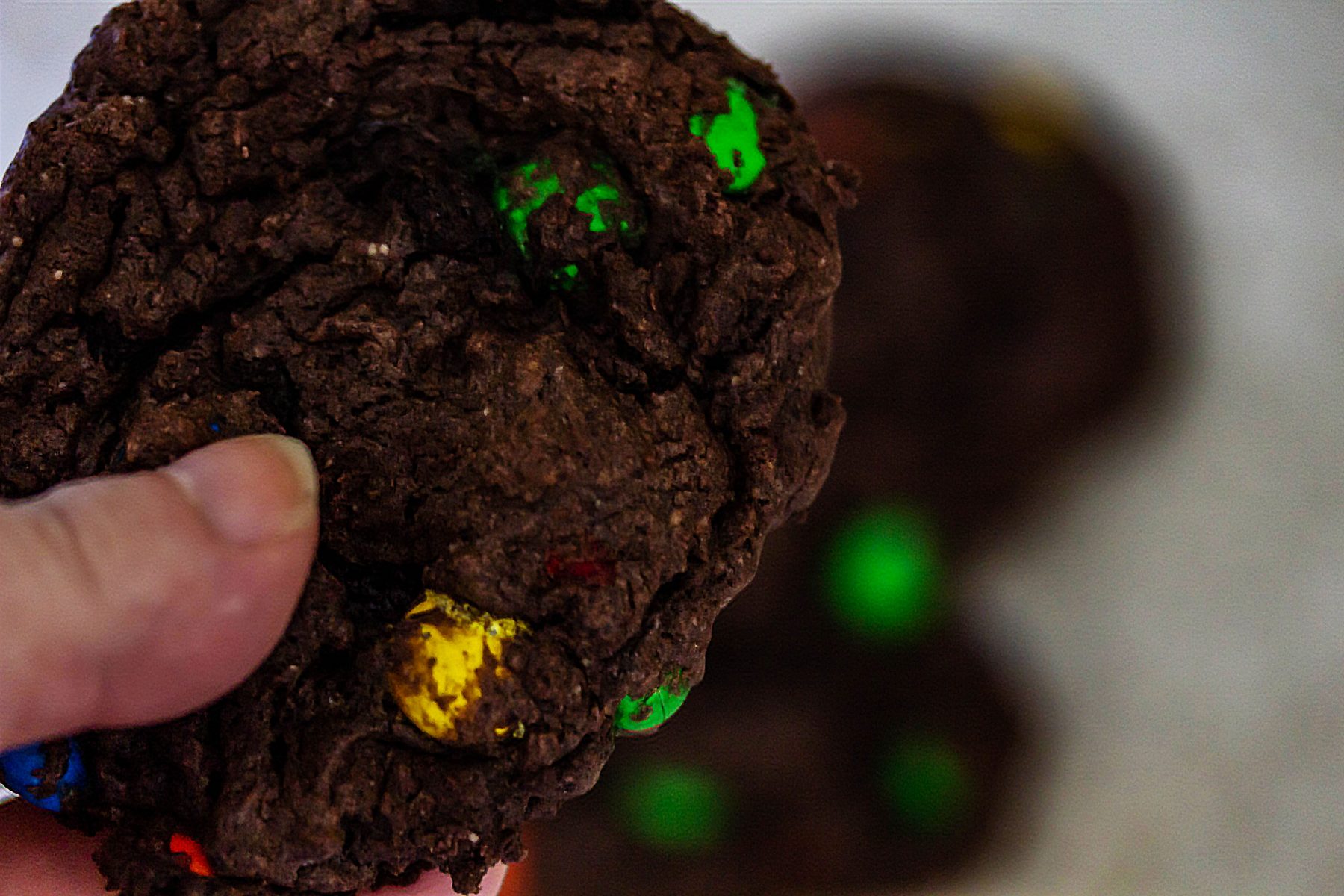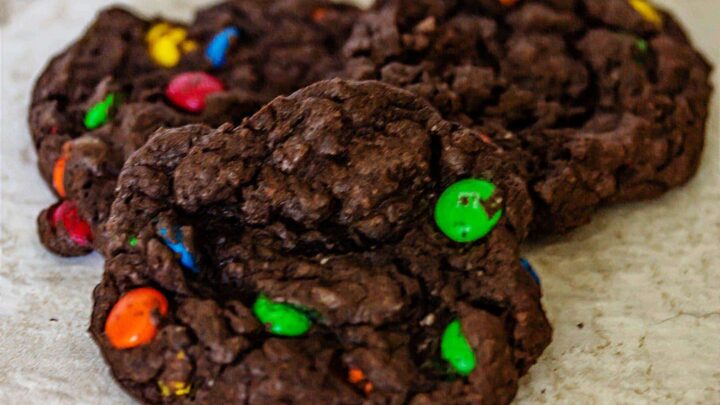 Yield: 16 Cookies
Chewy Chocolate M&M Cookies
Prep Time: 1 hour 15 minutes
Cook Time: 12 minutes
Total Time: 1 hour 27 minutes
Chewy M&M Cookies are the best chocolate cookies! These M&M cookies are an easy chocolate dessert that you will want to make for your cookie exchange this holiday. You will love these decadent chocolate cookies
Ingredients
4 tbsp butter softened
6 tbsp sugar
4 tbsp brown sugar
1/2 teaspoon vanilla
1 large egg
3/4 cup all purpose flour
1/4 cup unsweetened cocoa
1 teaspoon baking powder
1 teaspoon salt
6 ounces M&Ms
Instructions
Using an electric mixer, beat the butter, both sugars and vanilla. Mix well
In a separate bowl use a fork to beat egg well. Then add to butter/sugar mix and blend well.
Sift together flour, baking powder, cocoa and salt in a separate bowl.
In 3 sections slowly add flour mix to butter mixture incorporating completely before adding the next section. 
Once the dough is completely mixed together, remove bowl from mixer stand and grab a wooden spoon/spatula.
Slowly mix in your add in topping by hand to evenly distribute toppings through out the dough.
Using your hands, roll into a log about 2 3/4 in diameter. 
Place log into a parchment paper wrap and refrigerate for an hour.
Preheat oven to 350°
Remove log from fridge and cut into 16 slices.
Take each slice and form into a ball, place on a parchment paper lined cookie sheet and place 2 inches apart.
Using the palm of your hand slightly press to flatten.
Bake for 10 - 12 minutes, turning the cookie sheet at 5 minutes to get even baking.
Allow to cool on cookie rack for 15 minutes, Serve them up and ENJOY!
Notes
According to Michelle if you dust your hands in flour/cocoa powder mixture and the batter will not stick so much to your hands so much when you roll the dough!
Recommended Products
As an Amazon Associate and member of other affiliate programs, I earn from qualifying purchases.
Nutrition Information:
Yield:
16
Serving Size:
1
Amount Per Serving: Calories: 138 Total Fat: 6g Saturated Fat: 3g Trans Fat: 0g Unsaturated Fat: 2g Cholesterol: 21mg Sodium: 197mg Carbohydrates: 20g Fiber: 1g Sugar: 14g Protein: 2g

Check out my the latest on my other blog:

I am Deanna Samaan, a phlebotomist by day and a blogger at night! Born in Pittsburgh, rebuilt my life in Cleveland, found my true self in Orlando. No matter where I am at, food always seduces me! Let your taste buds be seduced too!