I am a participant in the Amazon Services LLC Associate Program, an affiliate advertising program designed to provide a means for me to earn fees to Amazon.com and affiliate sites.
Pittsburgh Steak Pomme Frites is inspired by the legendary Pittsburgh Steak Salad, Pomme Frites will have you wanting to eat fries the Pittsburgh way!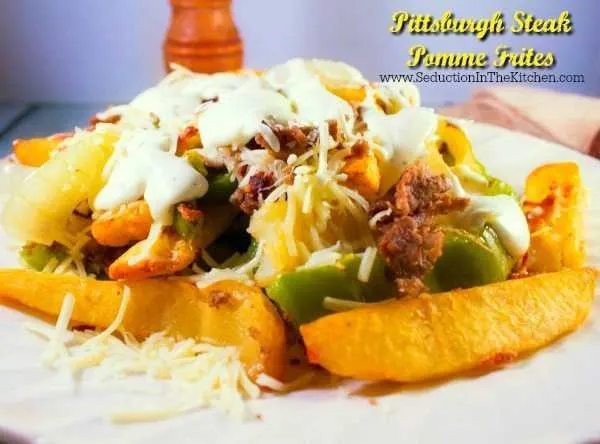 A Pittsburgh Girl
I am a Pittsburgh girl. I never appreciated that till I moved to Cleveland. I never realized how my Pittsburgh values I was taught are important to me. I learned more about myself not being in my hometown.
Why because it made me realize I am a nice person. I will do anything for anyone. I have a big heart that I wear on my sleeve. I am one hell of a cook.
I am unique and I am a little different from the Cleveland girls. I am not ashamed that I like the colors black and gold over orange and brown. I am from a city that many things in medicine were discovered, like penicillin, transplants, the artificial heart. If you Google Pittsburgh and Medical discoveries you be surprised at how much you owe to Pittsburgh.
Anyway, I admit I have had a few things happen that really made me realize I am who I am. Love me or hate me, I can't be anything but me. I think that is what is wrong with people, we get caught up with keeping up with the Jones to how we look instead of seeing what we are and appreciating it.
Pittsburgh Steak Pomme Frites Recipe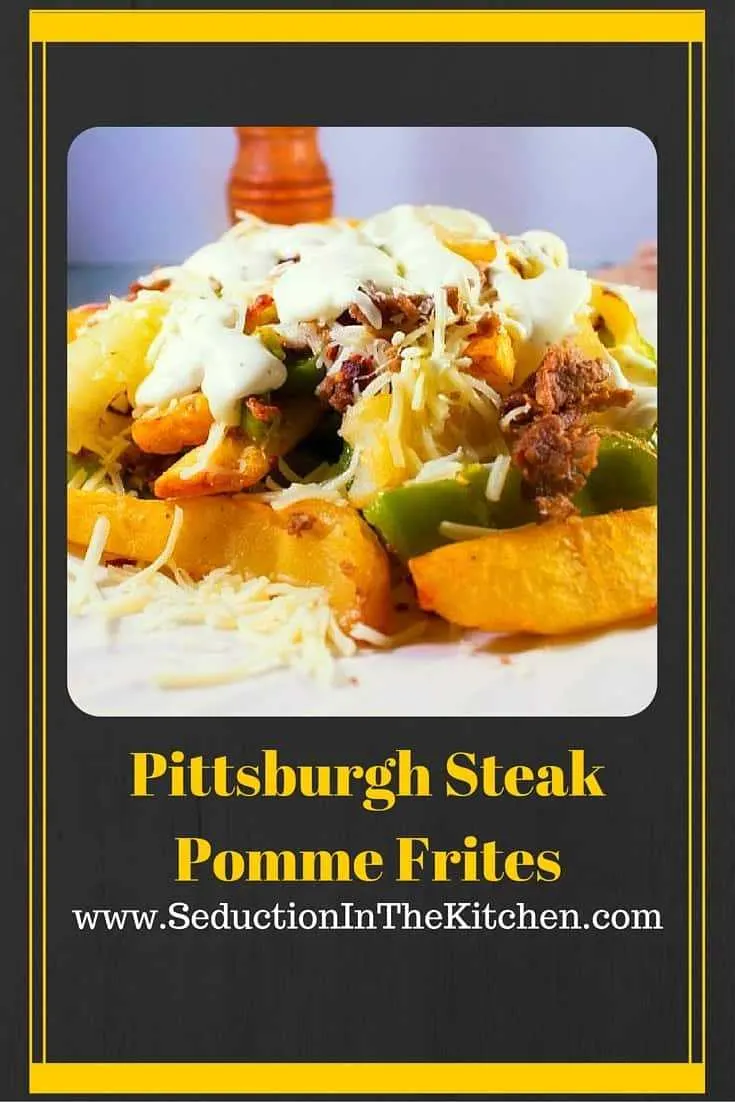 I never shied away from sharing my Pittsburgh culinary heritage. I got a whole recipe category here on Seduction in the Kitchen called Pittsburgh.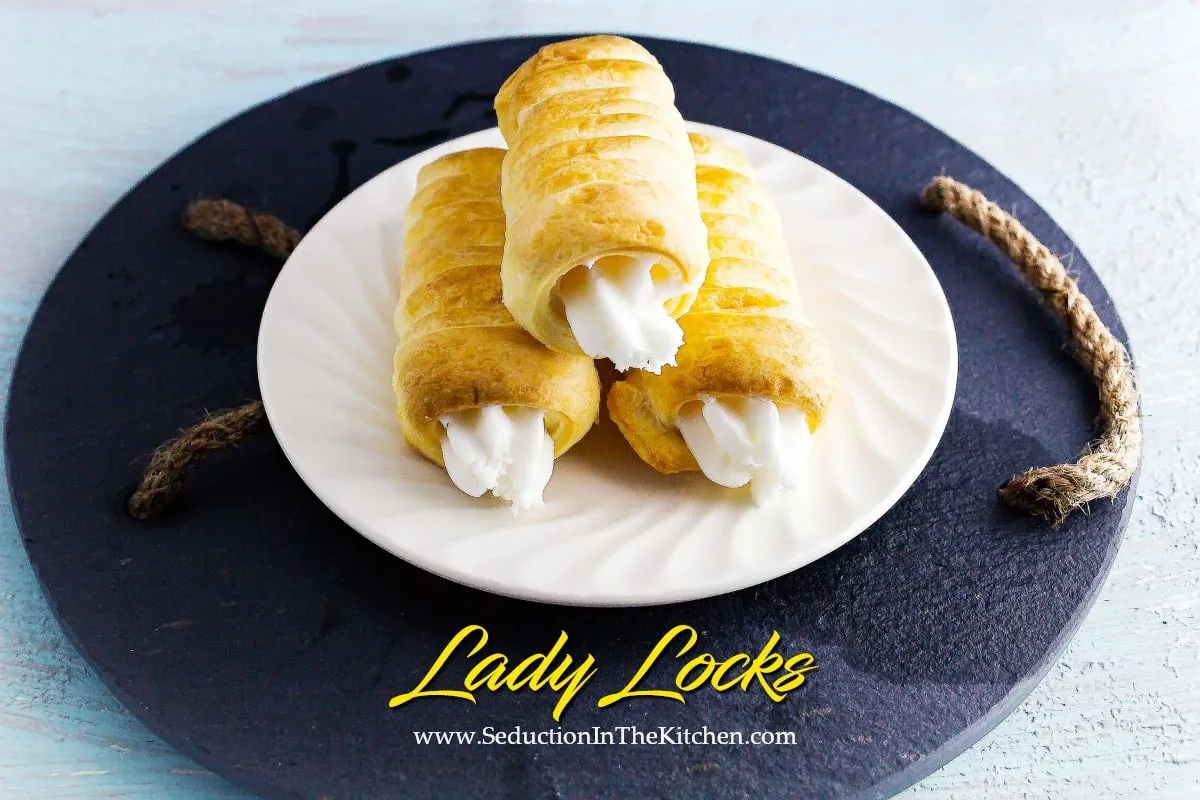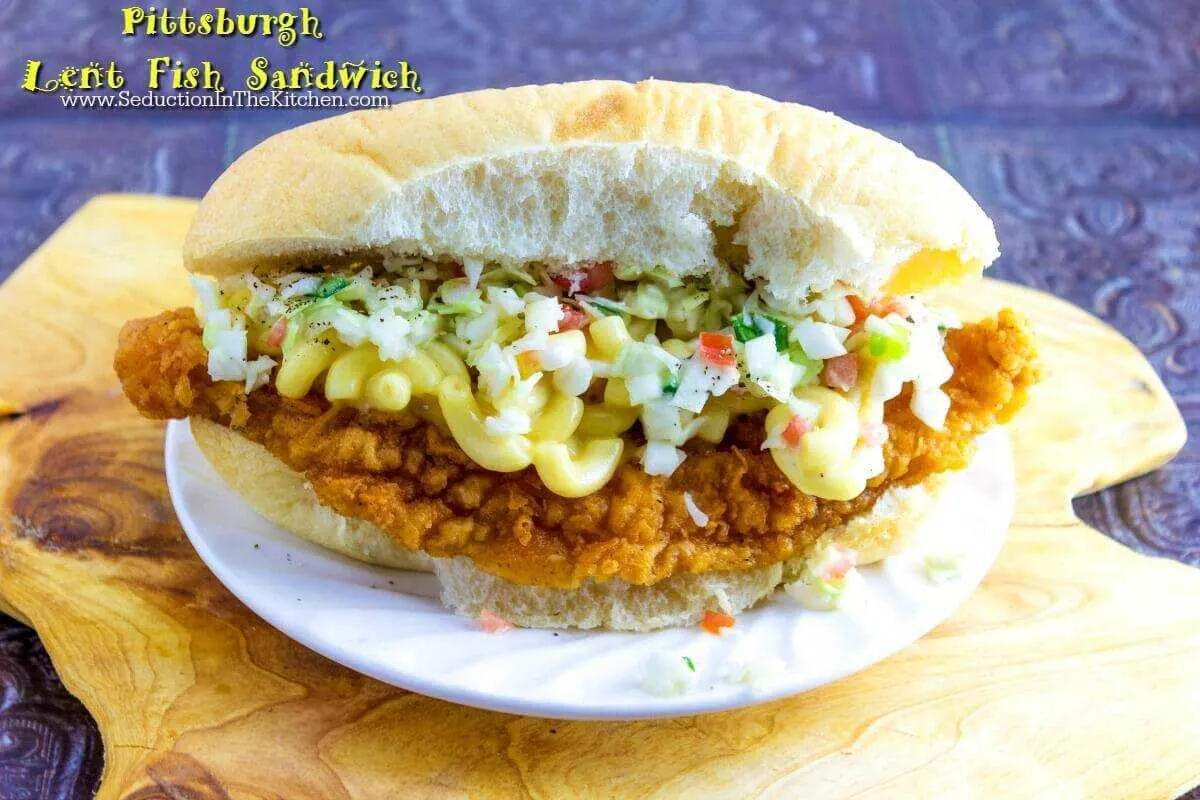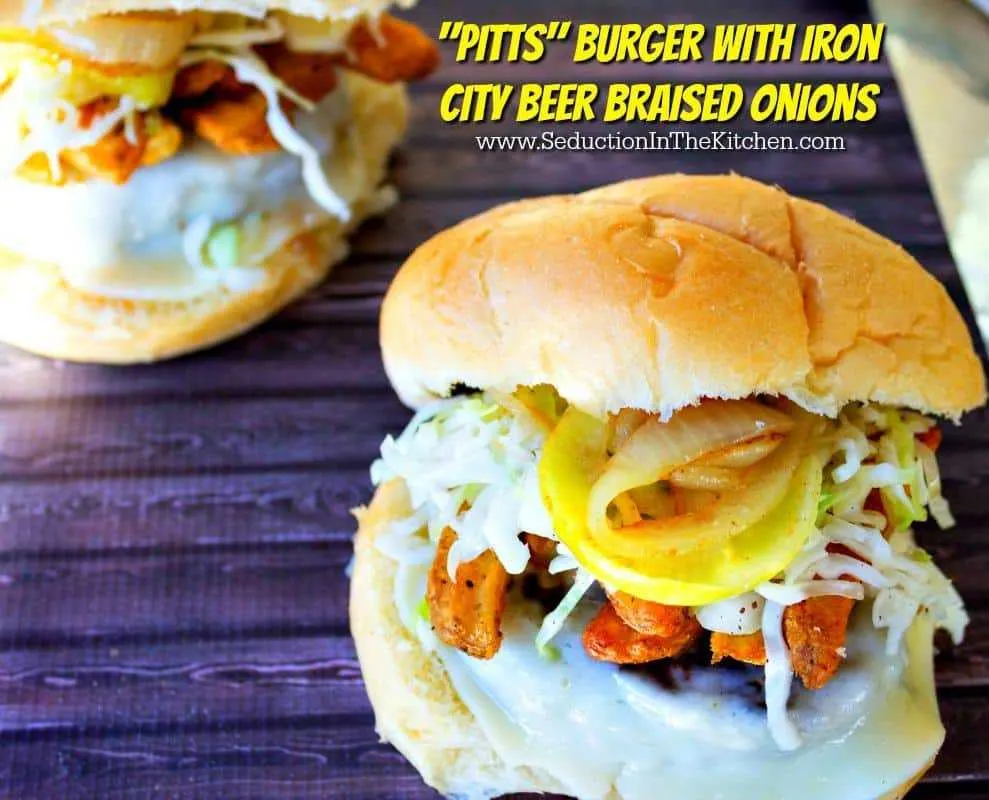 That is how much I adore this culinary heritage. There are ways we eat foods in the city of black and gold that might surprise you. The surprise is how good it is.
Steak salads in Pittsburgh are unique. They got fries on them. I never knew a steak salad didn't come with fries until I moved to Cleveland.
I was in shock when I saw it had no fries on it. That was when I found out the fries was a Pittsburgh thing. The other thing about steak salad in Pittsburgh is it has to be with Ranch dressing. All I am going to say is: It's a 'Burg thing.
I have this fascination with pomme frites. They are simply a fancy name for french fries. I feel pomme frites allow you to be more creative with flavors the flavors, meaning you can really have fun with loaded fries.
Traditionally pomme frites are served in a cone. Well, I don't have that but it is still great to do some "flavor" to the potatoes. I had been wanting to do another pomme frite recipe since I did Roasted Garlic and Rosemary Pomme Frites.
I just needed inspiration. One day I was craving a steak salad, but I can't get my Pittsburgh Steak Salad here in Cleveland. I was going to just make one myself when the thought occurred to me, why not make the steak salad but instead make into pomme frites. Oh was it good, if your not a lettuce lover this will be right up your alley!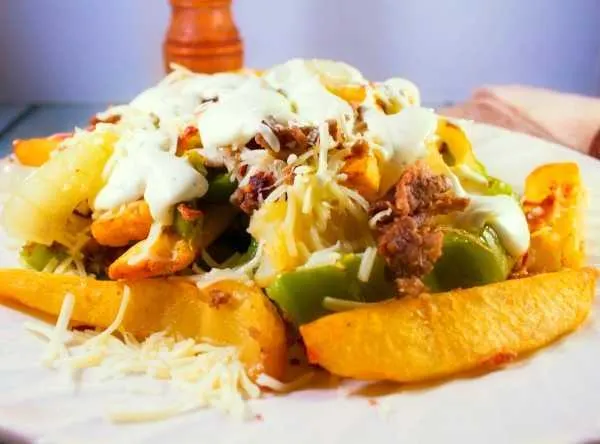 Yield: 4
Pittsburgh Steak Pomme Frites Recipe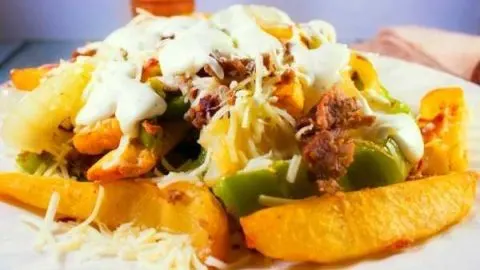 Inspired by the legendary Pittsburgh Steak Salad, these Pittsburgh Steak Pomme Frites will have you wanting to eat fries the Pittsburgh way!
Ingredients
1 Bag of Frozen Steak Fries
1 green pepper, chopped
1 onion, sliced
1 (8 ounces) package of frozen sandwich steaks
1 cup of shredded mozzarella
1/4 cup Ranch dressing
Instructions
In a skillet, break up the sandwich steak, season it with the garlic salt and pepper (SteakUms is a good brand to use) and cook the steak until it is browned.
Take off the heat and drain the fat off.
Line a cookie sheet with parchment, and place a single layer of the fries on the cookie sheet.
Scatter the pepper and onions over the fries.
Drizzle with a little olive oil over the fries and bake them according to the package instructions.
Take the fries out the oven, place them on a plate with some of the pepper and onions.
Top with some the cooked steak, and top with the cheese.
Drizzle on some the ranch dressing and ENJOY!
Nutrition Information:
Amount Per Serving:
Calories:

0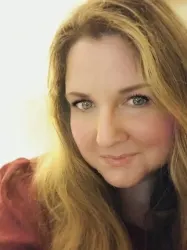 Latest posts by Deanna Samaan
(see all)