Last Updated on August 3, 2020 by Deanna Samaan
Mushroom and Onion Smothered Cube Steak is an easy cube steak recipe.  This tender cube steak recipe is perfect for a weekend dinner. Cubed steaks and gravy on top of mashed potatoes, it doesn't get any better! Serves 6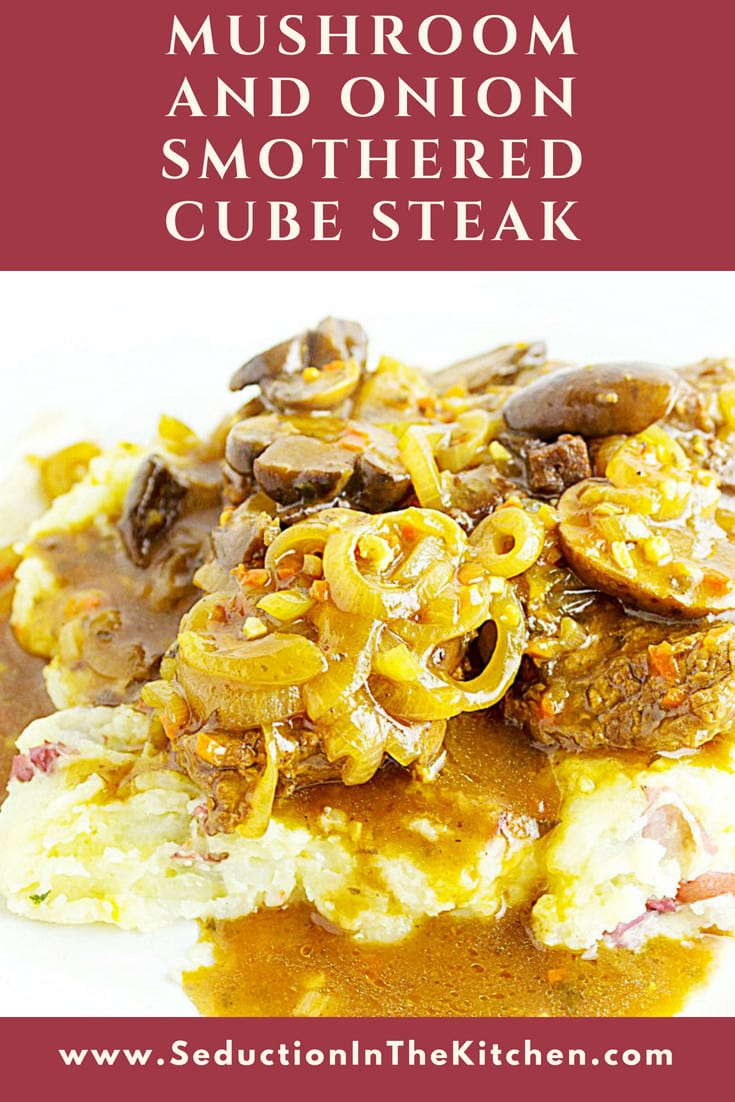 Cube Steak Ideas
I was at the store and some beautiful cubed steaks. My mind was racing with cube steak ideas! I grew up with cubed steak meals so this would be comfort food for me!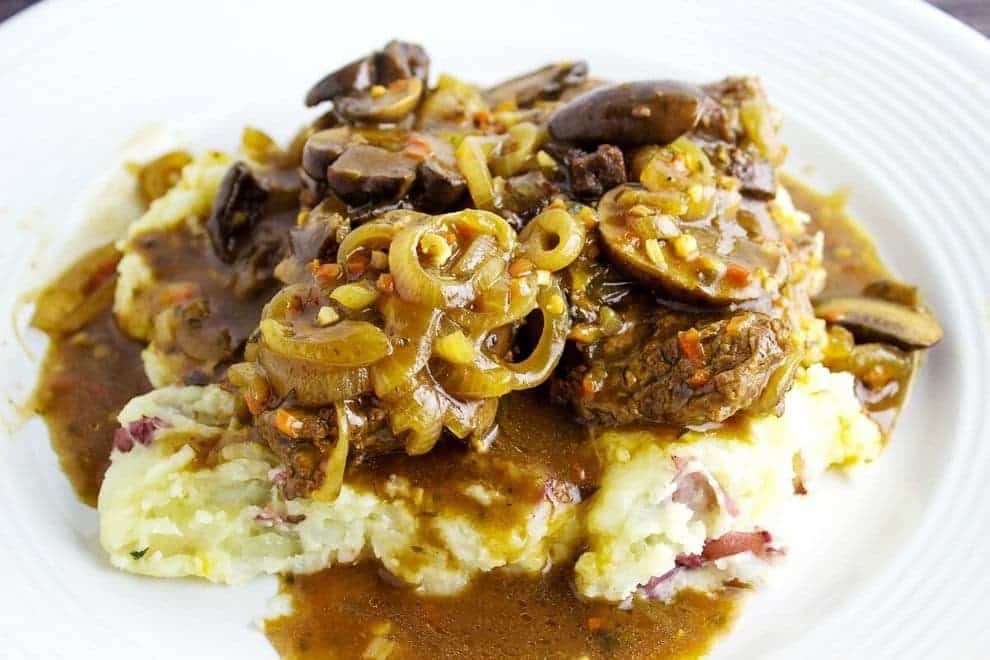 Best Cube Steak Recipe
The best cube steak recipe is when it is a tender cube steak recipe. Tender meat that just melts in your mouth. Plus if it is an easy cube steak recipe, then you got yourself the best cube steak recipe!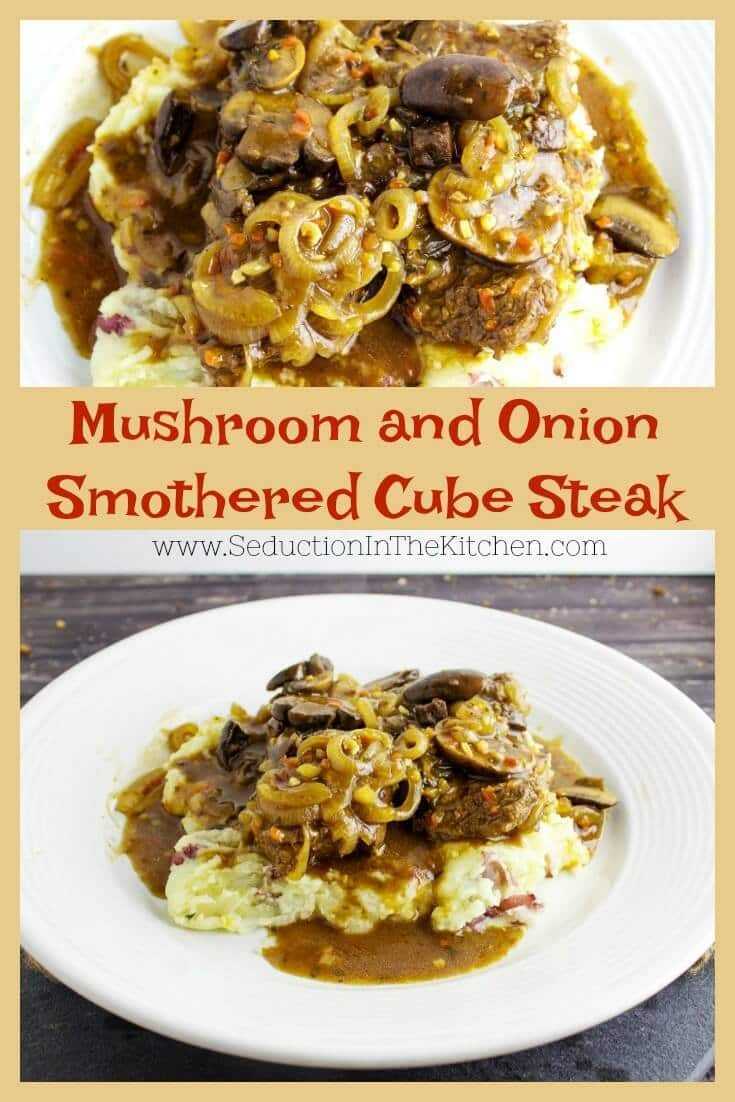 Cubed Steaks and Gravy
What is it about cubed steaks and gravy? Well, that combination of meat and gravy is what helps make cubed steak meals the tenderness.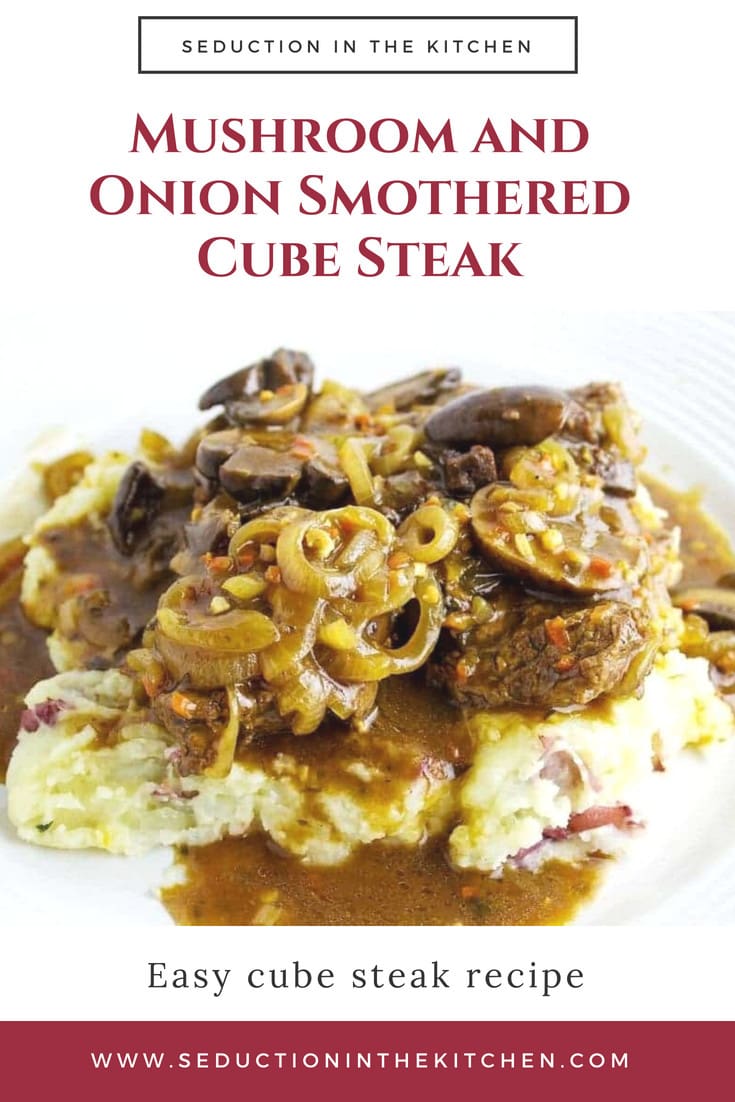 Smothered Cube Steak
I got introduced to a smothered cube steak by a friend. The cubed steaks and gravy was topped by mounds of onions. His gravy made the steaks so tender.
Easy Cube Steak Recipe
Then he served his easy cube steak recipe over mashed potatoes.   I really adore that smothered cube steak!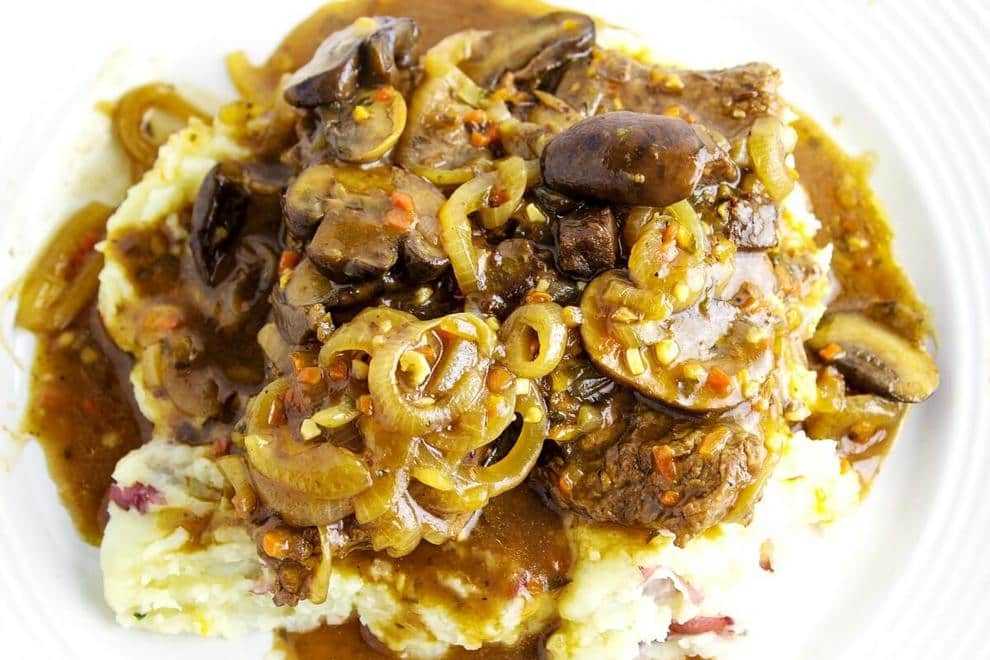 For This Recipe You Will Need
Cubed Steak Meals
I like mushrooms and onions on my beef.  So if I make my smothered cube steak, then why not really smother it with mushrooms and onions?
Fill your belly up with good cubed steak meals. Trust me you will have your belly full when you try this Mushroom and Onion Smothered Cube Steak.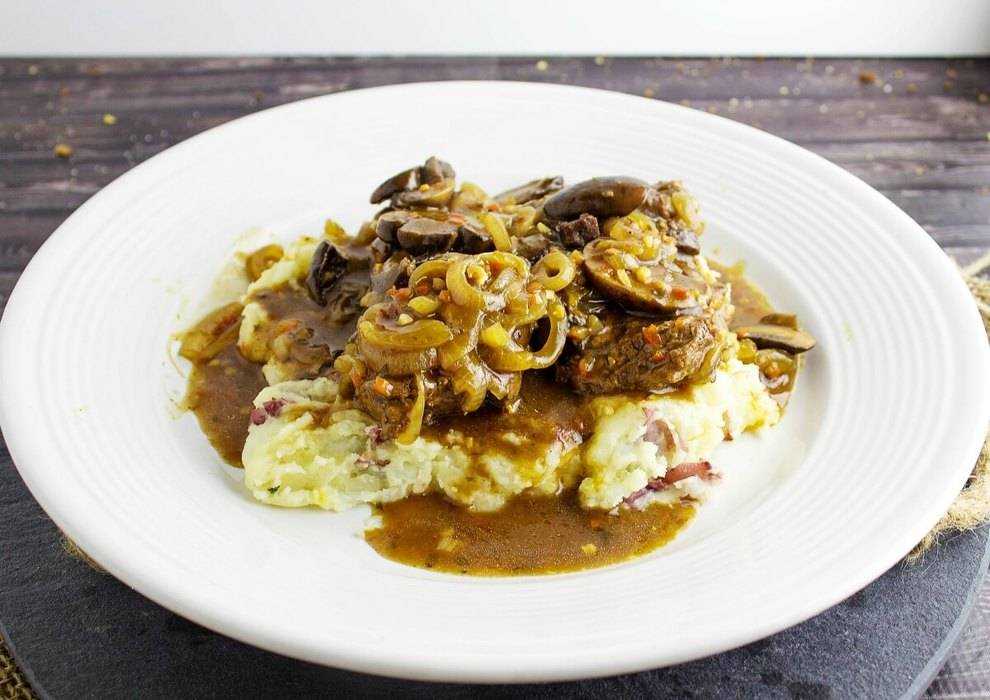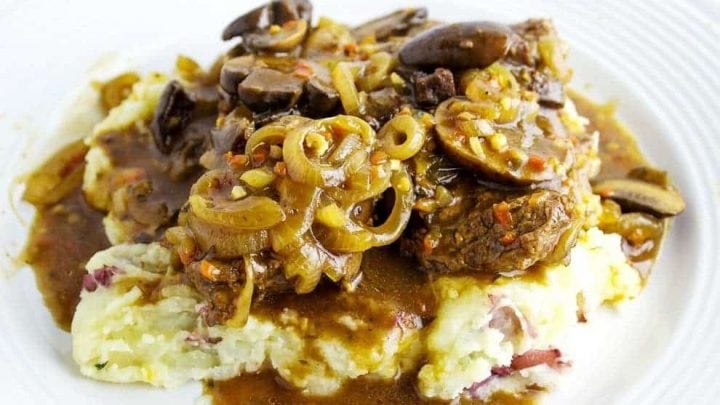 Yield:

6
Mushroom and Onion Smothered Cube Steak Recipe
Total Time:
8 hours
10 minutes
Mushroom and Onion Smothered Cube Steak is easy to make and is perfect for a weekend dinner. Tender cube steak smothered with a gravy, mushrooms, and onions on top of mashed potatoes.
Ingredients
1 cup flour
1 teaspoon Vegeta
6 beef cube steaks
3 tablespoons vegetable oil
1 large onion , sliced into rings
4 ounces mushrooms , sliced
1 clove garlic , minced
2 cups water
1 jar au jus gravy (8 ounce)
1 can golden mushroom soup (10 ounce)
1 packet beef onion soup mix (1 ounce)
1 tablespoon balsamic vinegar
mashed potatoes
Instructions
Heat oil in a skillet over med/high heat.
Put flour and Vegeta in a zip lock bag and mix well.
Add the cube steaks one at a time, close bag, and shake to coat in flour.
Add steaks to hot oil and brown on each side. Transfer steaks to the slow cooker.
Add sliced onion rings, garlic and mushrooms, balsamic, and 2 cups of water to the slow cooker.
Mix in the gravy, onion soup mix, and the golden mushroom soup
Cook on low setting for 8 hours.
Serve over mashed potatoes and ENJOY!
Nutrition Information:
Amount Per Serving:
Calories:

596
Total Fat:

23g
Saturated Fat:

6g
Trans Fat:

0g
Cholesterol:

173mg
Sodium:

657mg
Carbohydrates:

26g
Fiber:

2g
Sugar:

3g
Protein:

67g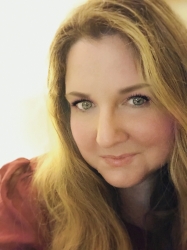 Latest posts by Deanna Samaan
(see all)