I am a participant in the Amazon Services LLC Associate Program, an affiliate advertising program designed to provide a means for me to earn fees to Amazon.com and affiliate sites.
Pittsburgh Steak Salad is a steak salad with french fries and ranch dressing on top of it. This unique Pittsburgh way of good salads. The Pittsburgh steak salad is one of the best salads in Pittsburgh.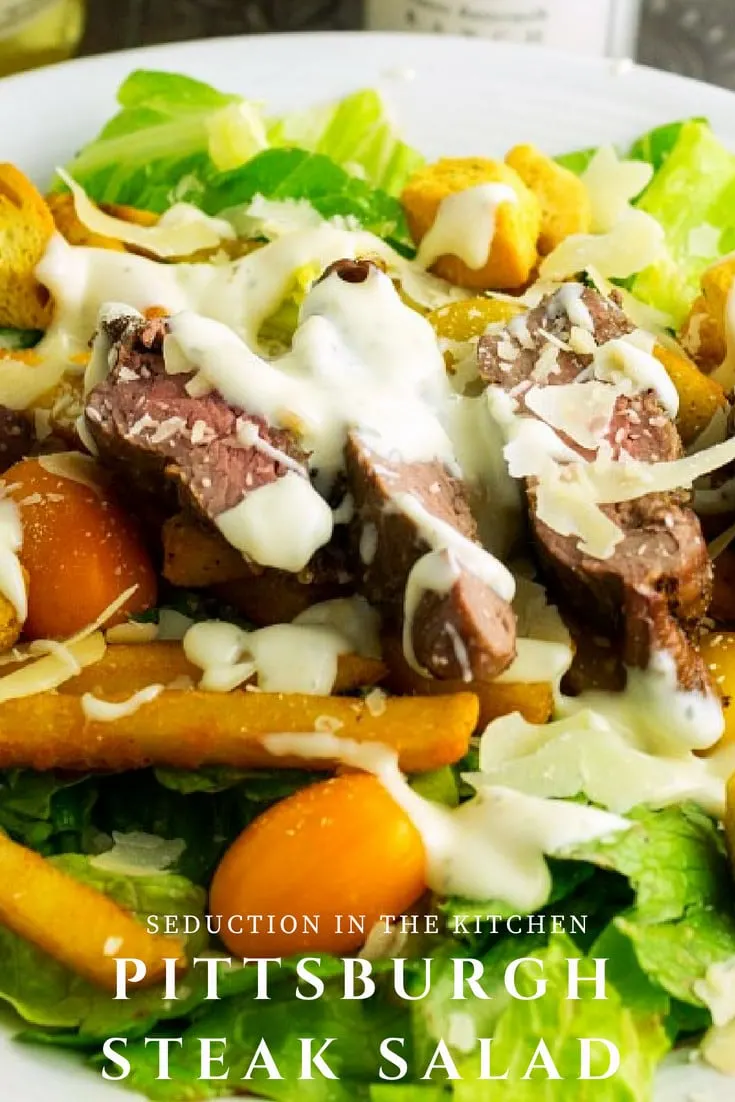 Pittsburgh Eats
As you know I am proud to be from Pittsburgh, PA. I am always sharing my home town's cuisine like Pittsburgh Steak Pomme Frites, Pittsburgh Devonshire Sandwich, The Other Pittsburgh Sandwich The South Side Slopes, and The Pittsburgh Panini.
When it comes to Pittsburgh cuisine there is nothing like Pittsburgh eats. In fact, Zagat named Pittsburgh as the 2015 top food city in the US. I know it surprised many people, you would think New York City or San Fransico would be number one, but it isn't. It is my Pittsburgh that is number one.
Pittsburgh Zagat
In fact, Zagat named Pittsburgh as the 2015 top food city in the US. I know it surprised many people, you would think New York City or San Fransico would be number one, but it isn't. It is my Pittsburgh that is number one.
Sunday Supper Reginal Specialties
The theme for this week for Sunday Supper, which is being hosted by Sue Lau from A Palatable Pastime, regional specialties. I am showcasing a Pittsburgh specialty, the steak salad. It is the best salads in Pittsburgh!
I know I live in Cleveland right now. I don't think Cleveland is known for anything food-wise. Besides I am a Pittsburger, not a Clevelander.
Yes, there are Buckeyes. However, that is an Ohio thing, not really Cleveland. Nothing stands out in food that says hey I am from Cleveland. However, if you say fries and coleslaw on a sandwich, you know that is a 'Burgh thing.
Unique Eats Pittsburgh
Pittsburgh is known for combining unique flavors in food. I think that is why it is such a hot spot for foodies. The Pittsburgh Magazine put together the best restaurants in Pittsburgh after Zagat announced that Pittsburgh is the number one food city.
For all you foodies that want to see why I love my hometown of Pittsburgh so much. I suggest you check out the list so can enjoy all Pittsburgh cuisine. You will understand why called unique eats, Pittsburgh.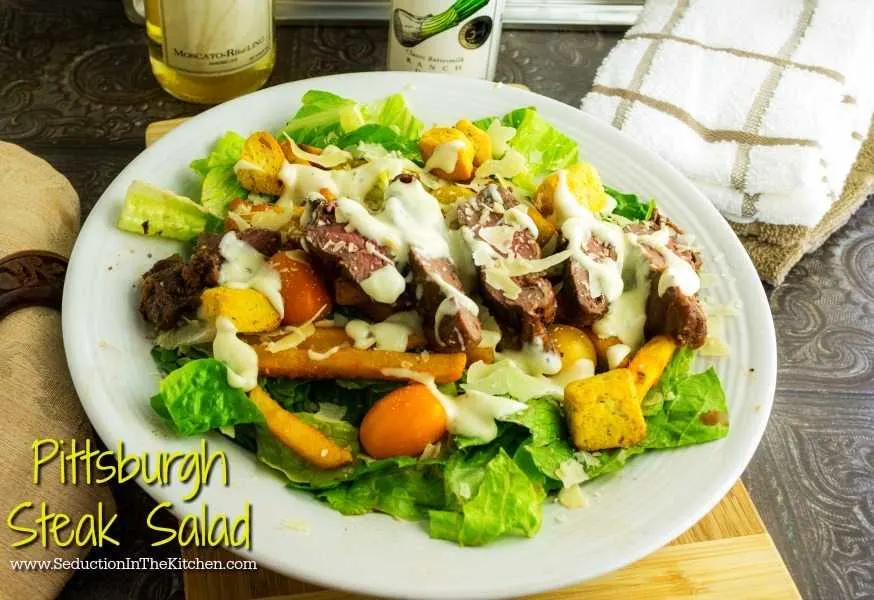 Pittsburgh, PA
Pittsburgh is also a great city that photographs well. One of my favorite photographers Dave Dicello, he takes amazing photos of Pittsburgh, here let me show you:
The three rivers and Pittsburgh are simply beautiful. Now you can see why so many movies choose Pittsburgh to film. Plus we have a rich culture and architecture, that you can pick any era and find a building in Pittsburgh that is from that era.
Pittsburgh is very diverse. That is so evident in the nationality rooms cathedral of learning at the University of Pittsburgh. For example, students learn art literature in the Italian room. Pitt invited the city's ethnic communities to undertake the creation of nationality classrooms, which would enrich the cathedral of learning with their old-world heritage.
Pittsburgh Steak Salad
Pittsburgh is very proud of its different heritages and cultures. It is very evident in our accents and how we talk. Plus it is present in our food.
What makes a Pittsburgh steak salad? Two additions: fries and Ranch dressing. I never knew steak salad did not normally come with fries until I moved to Cleveland.
How To Make Steak Salad
I was very surprised when I ordered a steak salad at a restaurant in Cleveland and it was missing those fries. Trust me those fries make the biggest difference when comes to a tasty steak salad.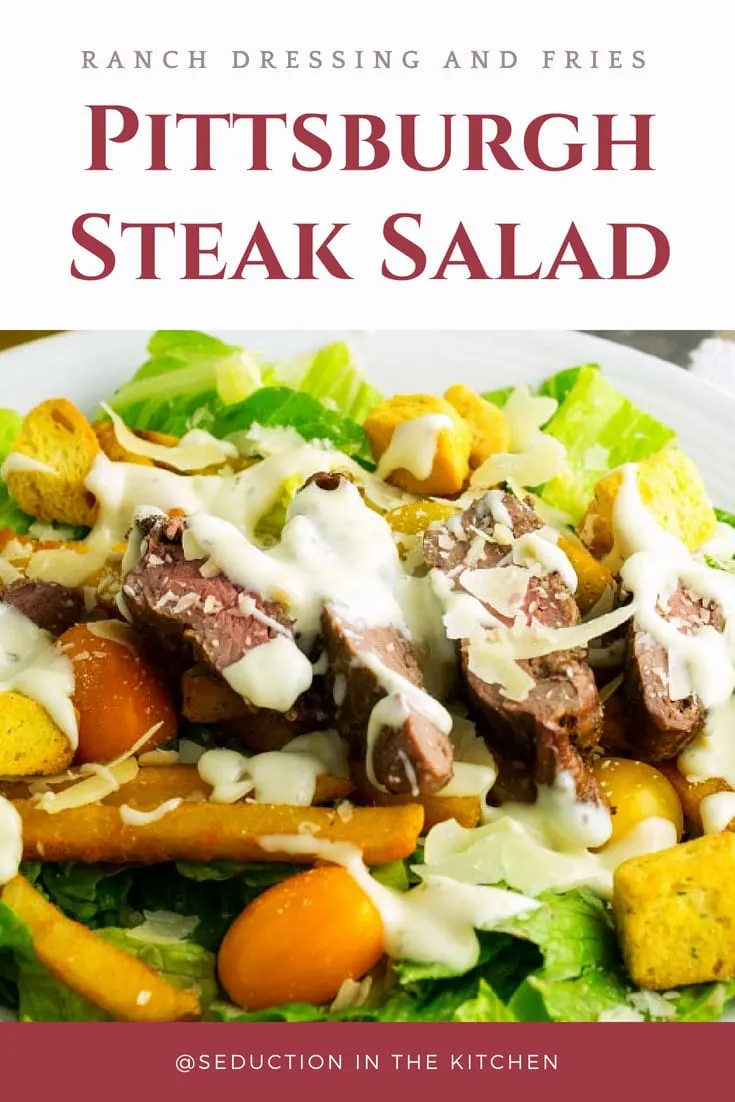 Steak Salad Pittsburgh Style
That was how I realized there is steak salad and there is steak salad Pittsburgh style. Pittsburgh salad just is better in my opinion and it is those fries! It really makes a steak salad recipe so much better!
Why the Ranch dressing? Honestly, I have no clue other than to tell you it is a 'Burgh Thing. We love Ranch dressing.
Steak Salad
I know a local eatery Eat n Park, they are known for it' Ranch dressing, besides Smiley Face cookies. A salad isn't a salad without Ranch dressing. If it isn't Ranch then it is Italian would be the second dressing of choice for a steak salad.
Once you try good salads, you want it. That is how it is with me. I want the best salads in Pittsburgh, the Pittsburgh Steak Salad.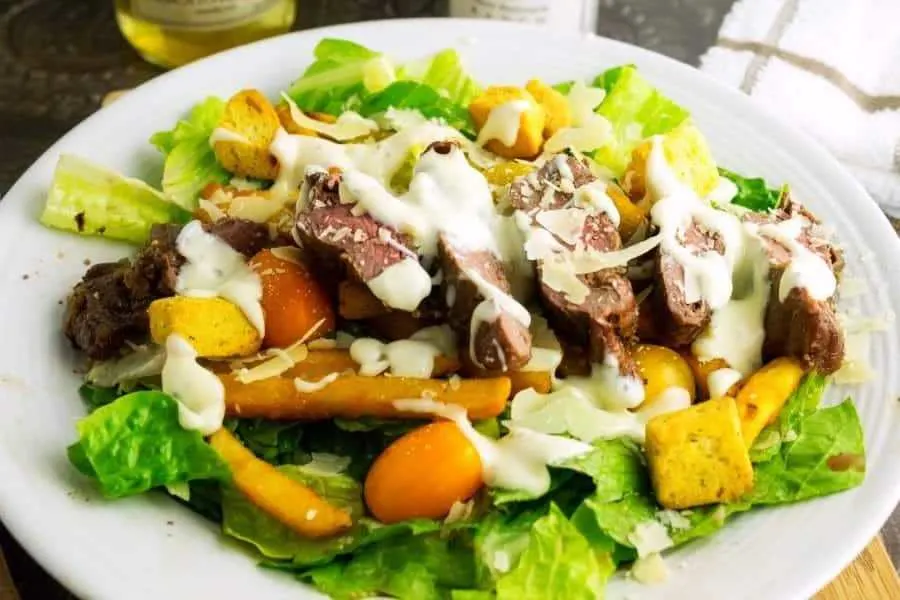 Yield: 4 servings
Pittsburgh Steak Salad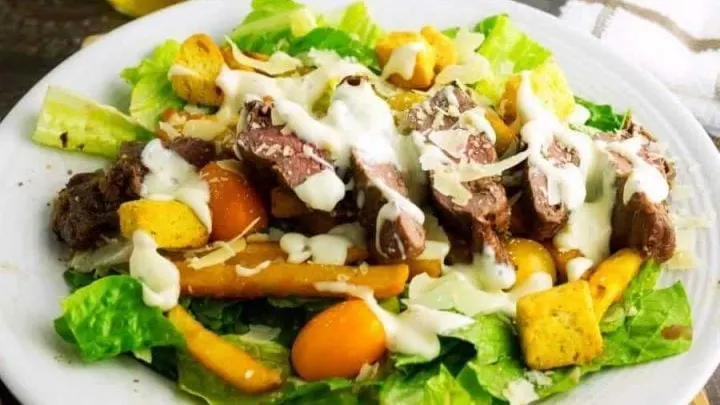 Pittsburgh Steak Salad is unique in the way the people of Pittsburgh Pa eat the steak salad by adding fries and Ranch dressing to it. A recipe from Seduction in the Kitchen for Sunday Supper.
Ingredients
3 (2 oz) steaks
garlic salt
fresh ground pepper
1/2 a bag of French Fries
1 bag of romaine salad
3 oz cherry tomatoes
1 small onion (sliced)
1 cucumber (sliced)
1/2 cup croutons
1/4 cup Parmesan cheese
1/ 4 cup Ranch Dressing
Instructions
Bake the fries in the oven according to the bag instructions.
Season the steaks with a little garlic salt and pepper.
Cook the steaks to your desired likeness, then slice them into strips, and set aside.
Divide the salad between two plates.
All some the tomatoes, cucumbers, and onions to the salad on each plate.
Top it off with the french fries.
Place each steak onto the salads.
Sprinkle on some the Parmesan cheese.
Add a few croutons for garnish.
Drizzle on the Ranch dressing and ENJOY!
Nutrition Information:
Amount Per Serving:
Calories:

475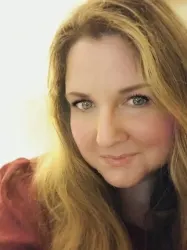 Latest posts by Deanna Samaan
(see all)