I am a participant in the Amazon Services LLC Associate Program, an affiliate advertising program designed to provide a means for me to earn fees to Amazon.com and affiliate sites.
Old fashion French toast is just a simple French toast recipe. You can add a variety of French toast toppings or just a plain classic French toast. The real secret to making this a great breakfast dish is the French toast batter!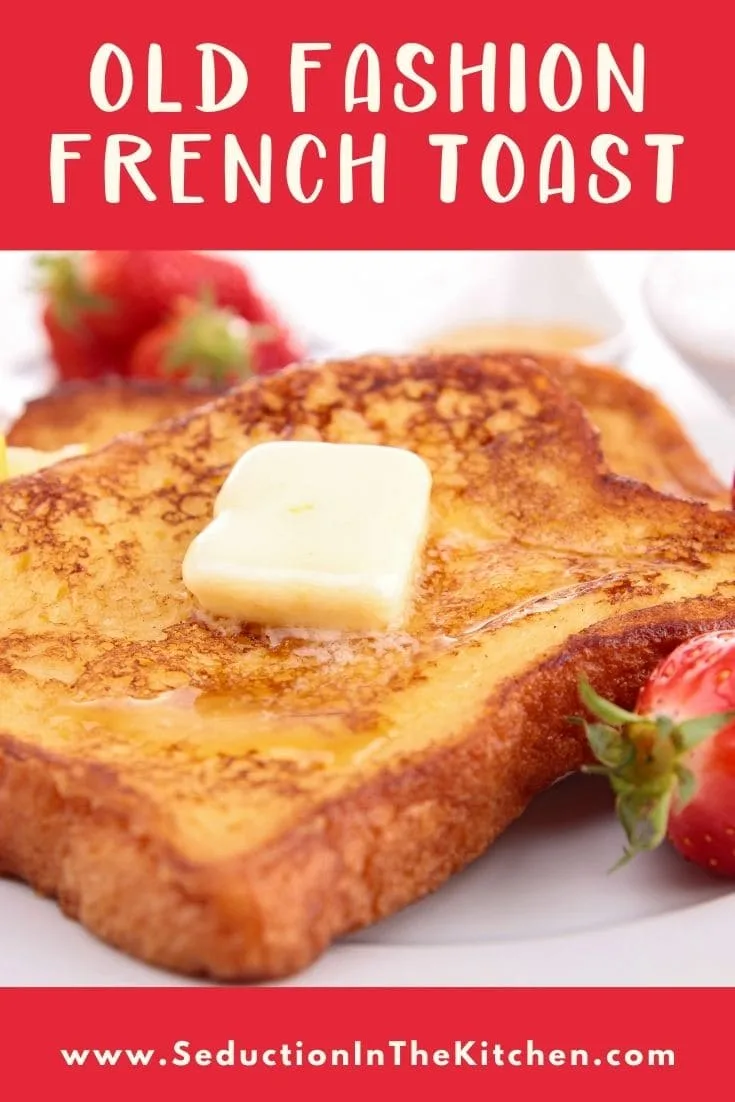 Classic French Toast
When comes to breakfast, many choose eggs, pancakes, or waffles. But what about classic French toast? French toast is also a wonderful way to start your day with as well!
What exactly is classic French toast? French toast is a dish made of sliced bread soaked in eggs and typically milk, then pan-fried.
The earliest known reference to French toast was found in the 4th century. The French toast recipe was described as simply aliter dulcia which in Latin translates to another sweet dish.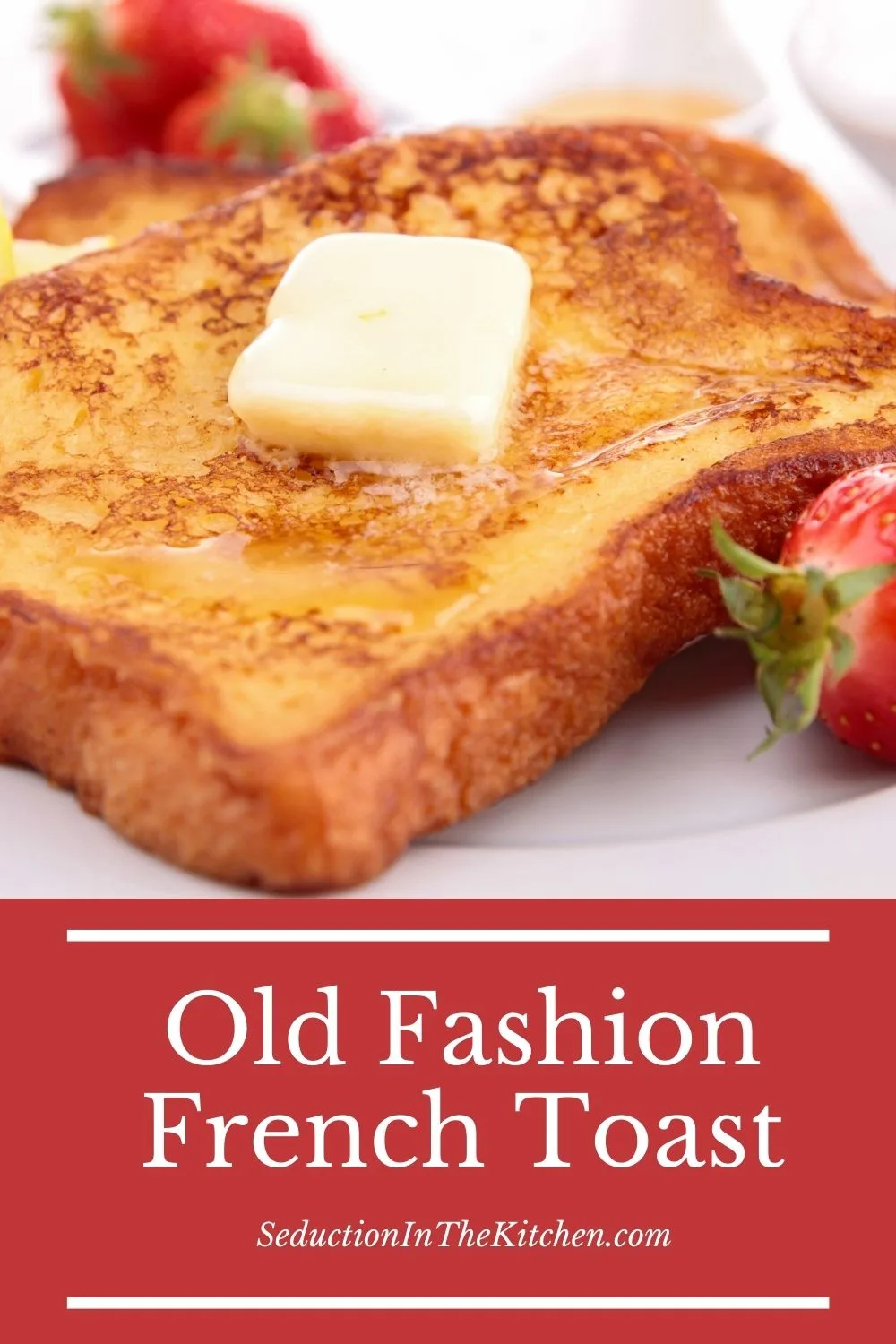 Simple French toast recipe
So if making French toast is bread, milk eggs, then yes it is a simple French toast recipe. You can improve on this simple recipe! One variation is Cinnamon French toast.
Adding cinnamon and sugar to the French toast batter before you pan-fry can make this eggy bread a wonderful sweet breakfast dish. Plus cinnamon French toast is still a simple French toast recipe.
French toast batter
After making French toast loaf from Disney for The Recipes of Disney, I realized you can improve the egg-milk mixture for French toast. Adding heavy cream and vanilla to the eggs makes a great French toast batter that has a less eggy taste to it.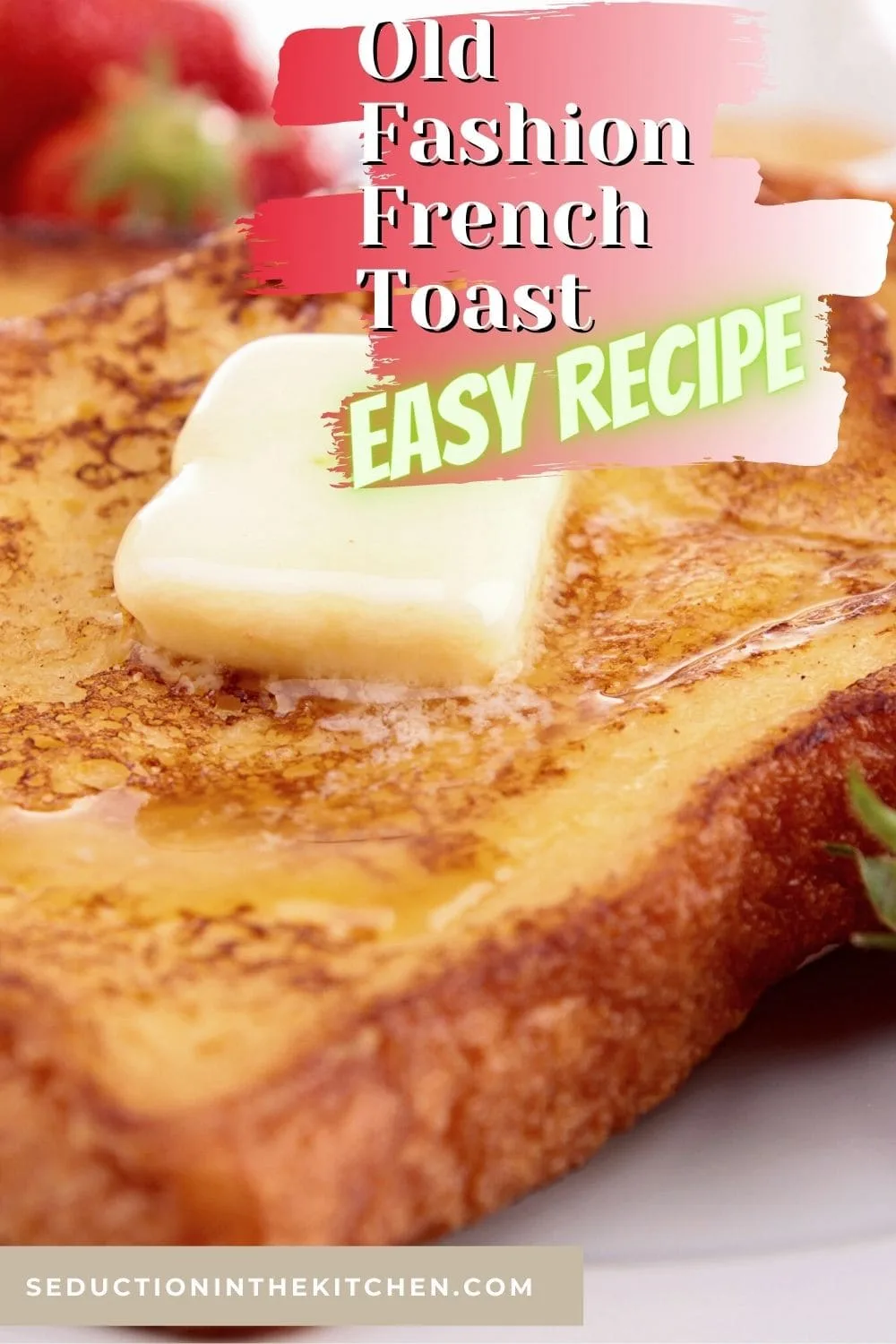 French toast toppings
What makes French toast a great breakfast dish, is you can top it with anything. What are some French toast toppings you can do?
Honey or syrup
Strawberries
Chocolate
Whipped cream
The list of French toast toppings can be endless! That is what makes this simple French toast recipe so wonderful. You can make French toast your own custom breakfast dish!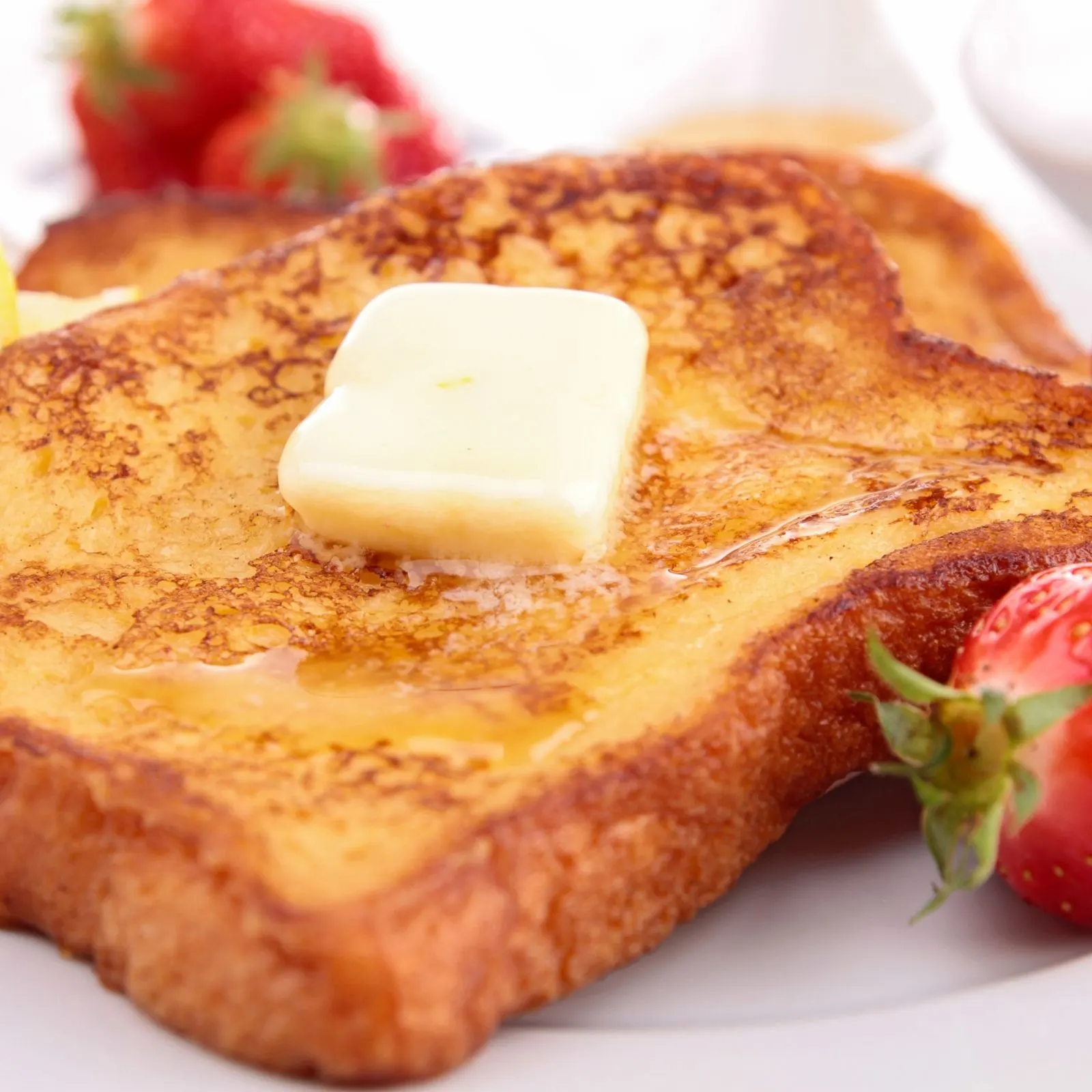 Yield: Serves 4
Old Fashion French Toast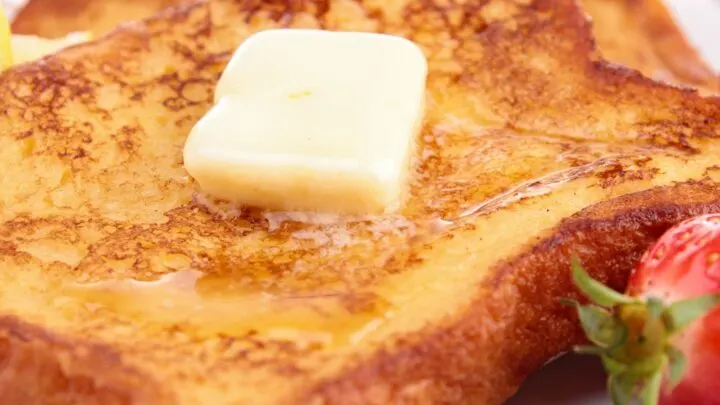 Old Fashion French Toast is pure breakfast comfort food. Easy to make, and is full of old fashion good flavor
Ingredients
4 eggs
2/3 cup whole milk
1/3 cup flour
1/3 cup sugar
1/2 teaspoon vanilla
1/4 teaspoon salt
1/8 teaspoon cinnamon
4-6 slices thick-sliced bread
3 tablespoons butter
powdered sugar
butter
syrup
Instructions
Whisk together the eggs, milk, flour, sugar, vanilla, salt and cinnamon to make the batter.
Heat up a large skillet and add 1 tablespoon butter.
Dip each slice of bread into the batter for 30 seconds on each side.
Let some of the batter drips off, then put in skillet.
Cook each slice 1 1/2-2 minutes per side until each side is golden brown. Add more butter, if necessary, to cook all of the slices.
Put the slices on a plate, dust with powdered sugar, then serve with butter and syrup. ENJOY!
Recommended Products
As an Amazon Associate and member of other affiliate programs, I earn from qualifying purchases.
Nutrition Information:
Yield:
4
Serving Size:
1
Amount Per Serving:
Calories:

597
Total Fat:

19g
Saturated Fat:

10g
Trans Fat:

1g
Unsaturated Fat:

8g
Cholesterol:

221mg
Sodium:

554mg
Carbohydrates:

94g
Fiber:

2g
Sugar:

60g
Protein:

13g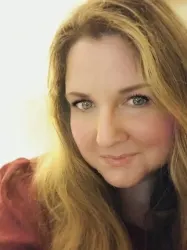 Latest posts by Deanna Samaan
(see all)