Pineapple Zucchini Bread is a sweet, tropical twist on the traditional zucchini bread. This easy quick bread will be your new favorite treat with coffee!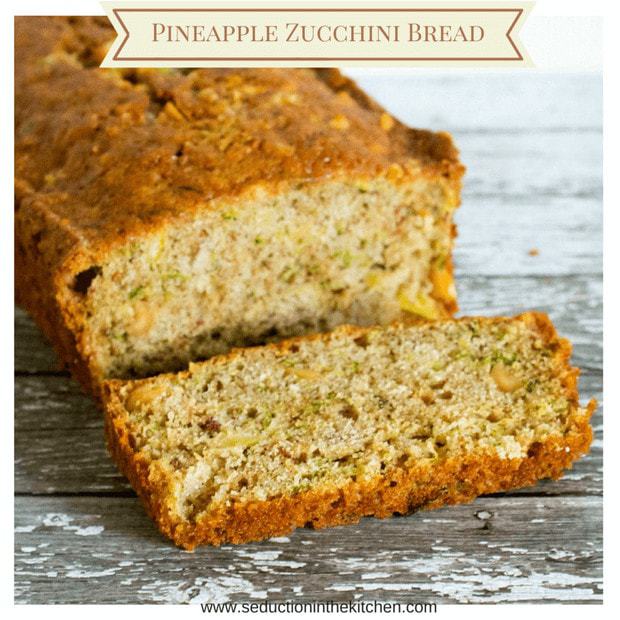 I got my heart-broken recently. I fell for yet another player. This time I caught his game early.
Well, truth be told it became obvious he was playing a game with me. I text him would want to go to arts festival with me? He texts back no he doesn't feel like going. Two hours later he posts on Facebook he was at Arts Festival. Next time I ask if want to go get pizza with me, says not hungry. Later on, he posts on Facebook a photo with friends with a caption, nothing like getting a slice with friends. Yeah, it became obvious he was playing a game with me.
I don't know why I always fall for these guys that are jerks, but I do. I'm convinced the more jerkish a guy is, the more I will fall for him. One day, I know I will meet a guy that isn't playing a game and isn't a jerk. I just wish he would show himself so I would not have to go through this sea of players.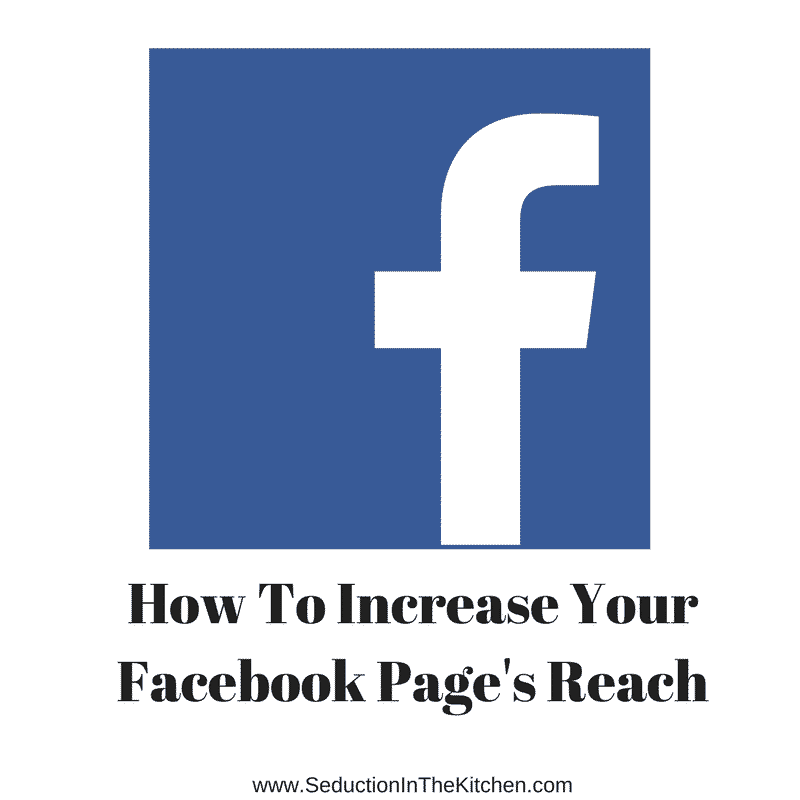 New Facebook Page Tutorial
I keep busy when I am going through heartache. So I tackled one of the projects which was a tutorial I wanted to add to my Blogging Resources section. It is called  How To Increase Your Facebook Page Reach. I decided to do this tutorial because I know many bloggers complain that their reach for Facebook posts is diddley. There have been so many changes with Facebook, plus many "myths" on what you need to do so your posts get seen by your fans on Facebook. This a way I discovered that works for me and it free as well. Yes, That is right, I don't pay to "boost" my reach.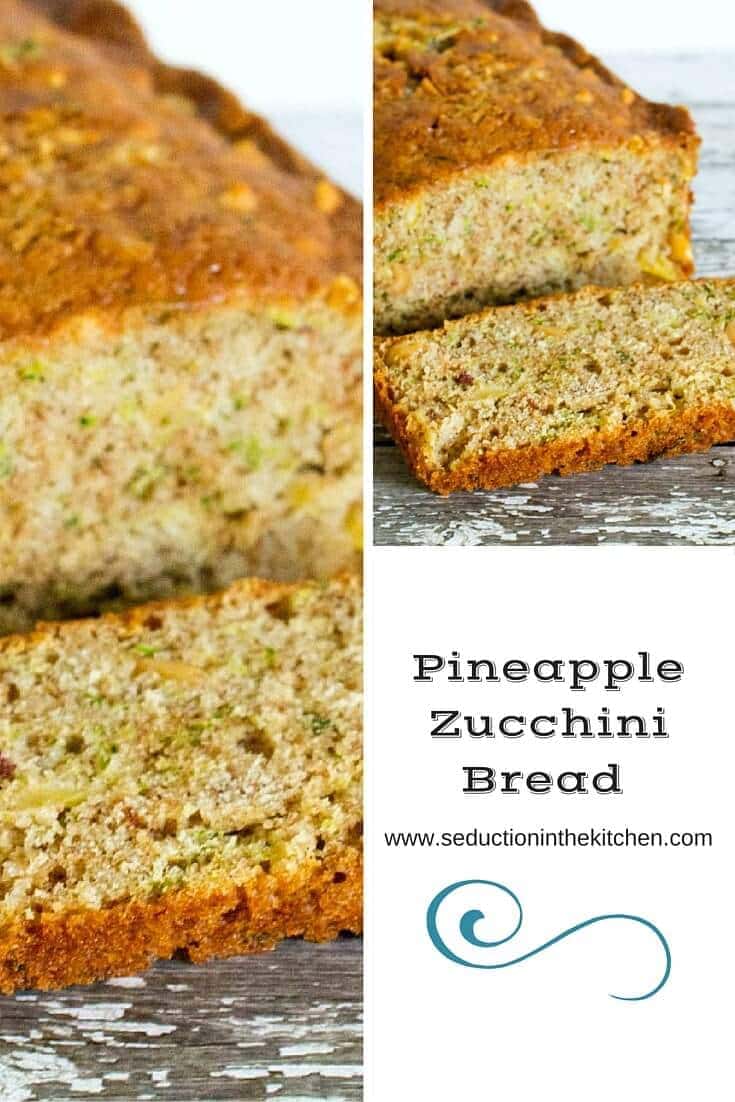 Zucchini is one those summer garden veggies, I love to cook and bake with. One thing many know to do with zucchini is zucchini bread.
I wanted to do something different than adding chocolate chips to it. I admit I am a tiny bit obsessed with pineapple and tropical-inspired dishes. Hey my bedroom a beach them, yeah I love tropical things besides Mediterranean too.
Anyway, I thought why not have that summer taste go further in the form of zucchini bread. After playing around with it, this tropically inspired pineapple zucchini bread was born. It is the pineapple that just knocks it out the park.
I admit I love having this Pineapple Zucchini Bread with coffee in the morning. This tropical delight helped me forget the jerks I date. Why do you think I called this blog Seduction in the Kitchen?Everyone has an affair with food, you celebrate with it, cheat with it, and of course comfort you when needed.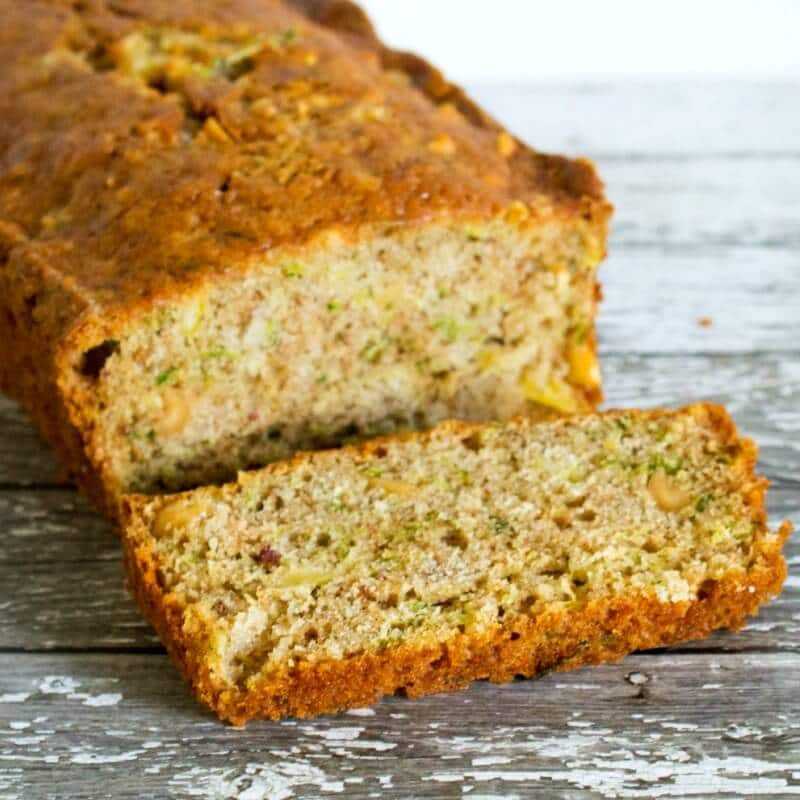 Yield:

2 loaves
Pineapple Zucchini Bread
Total Time:
1 hour
15 minutes
A sweet, tropical twist onto the traditional zucchini bread. A recipe from Seduction in the Kitchen
Ingredients
3 eggs
1 cup oil
2 cups sugar
2 teaspoons vanilla
2 cups shredded zucchini (squeezed and dried in paper towel)
8 ounces crushed pineapple (drained)
3 cups flour
1 teaspoon baking soda
1 teaspoon salt
1 teaspoon ⁄2 baking powder
2 teaspoons cinnamon
1 cup golden raisins
1 cup chopped macadamia nuts
Instructions
Beat the eggs, oil, sugar and vanilla until it is light and fluffy.
Then stir in zucchini and pineapple to the egg mixture.
Combine dry ingredients and blend until it is just combined.
Next add in nuts and raisins and stir well.
Pour the batter into 2 well-greased loaf pans and bake at 350°F for 1 hour or until firm.
Cool in pan for 10 minutes, then take out the pan, slice it up and ENJOY!
Nutrition Information:
Amount Per Serving:
Calories:

410
I want to hear what you have to say about this recipe that is on
SEDUCTION IN THE KITCHEN!
Let's get this conversation started! What do you think of this recipe?