No Bake S'mores Treats feature Golden Eagle Syrup with golden grams cereal, chocolate, and marshmallows!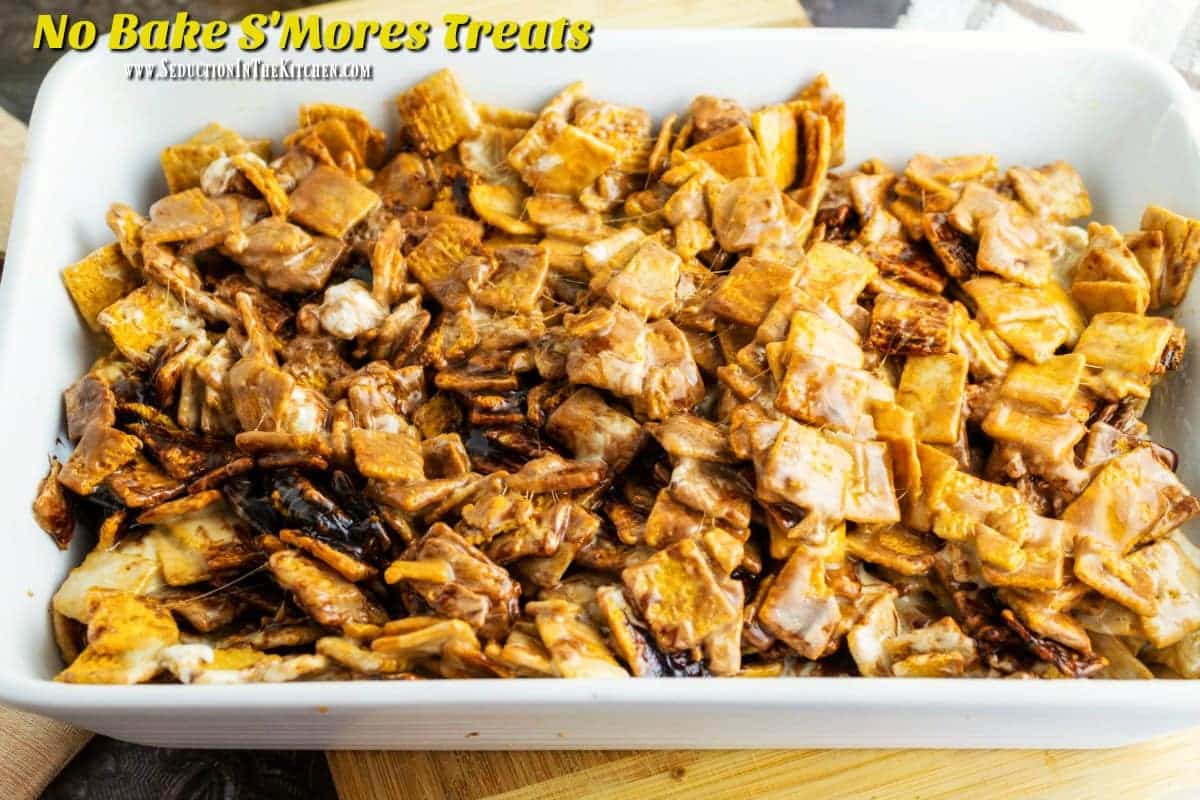 I did it! I moved into the condo! It feels good to be in this new place. It was not an easy move and what I mean by that is that all my friends were busy and I had no help. Well, no I did have one friend who helped, but on the first day of the move with the boxes, she tripped and pulled her back out on my steps.
I admit, I called home to my family in Pa, crying that I had no one to help me get the couches moved. My dad and sister Chrissy drove up from PA and helped move the couches.  However, I also hurt them in this move too. Everyone got hurt on this move! I decided next time I move I will hire a moving company!
How? Chrissy fell on the stairs and hurt her tailbone. My dad, the one couch fell on him as we were going up the stairs. Everyone got hurt on this move! Don't forget my friend, who helped move boxes also tripped on the steps and pulled her back out. I decided next time I move I will hire a moving company!
New beginnings, that is what this move into this condo is. I had to move down in order to move up is my motto right now. Where I was living it was a cute apartment but not in the best area, but I needed that cheap rent so I can get myself in order both financially and emotionally. What I mean by emotional is, when I moved into that old apartment, I left another apartment of 6 years.  That apartment was the one my ex threw me in and divorced me.
That apartment held so much pain. I needed to escape that.  So I moved out of it and into the cheap apartment. I moved down in order to move back up. It is a great feeling, that I can now feel comfortable paying more in rent in a better apartment.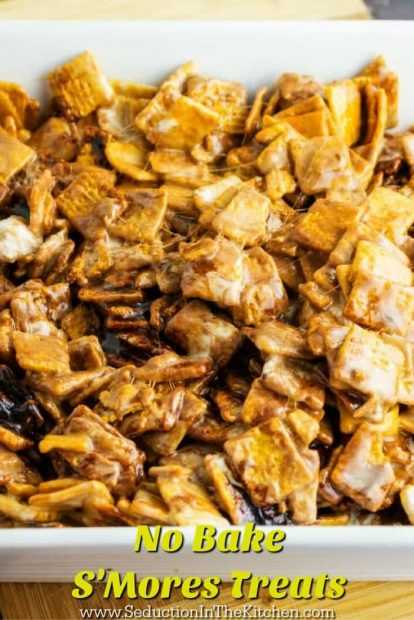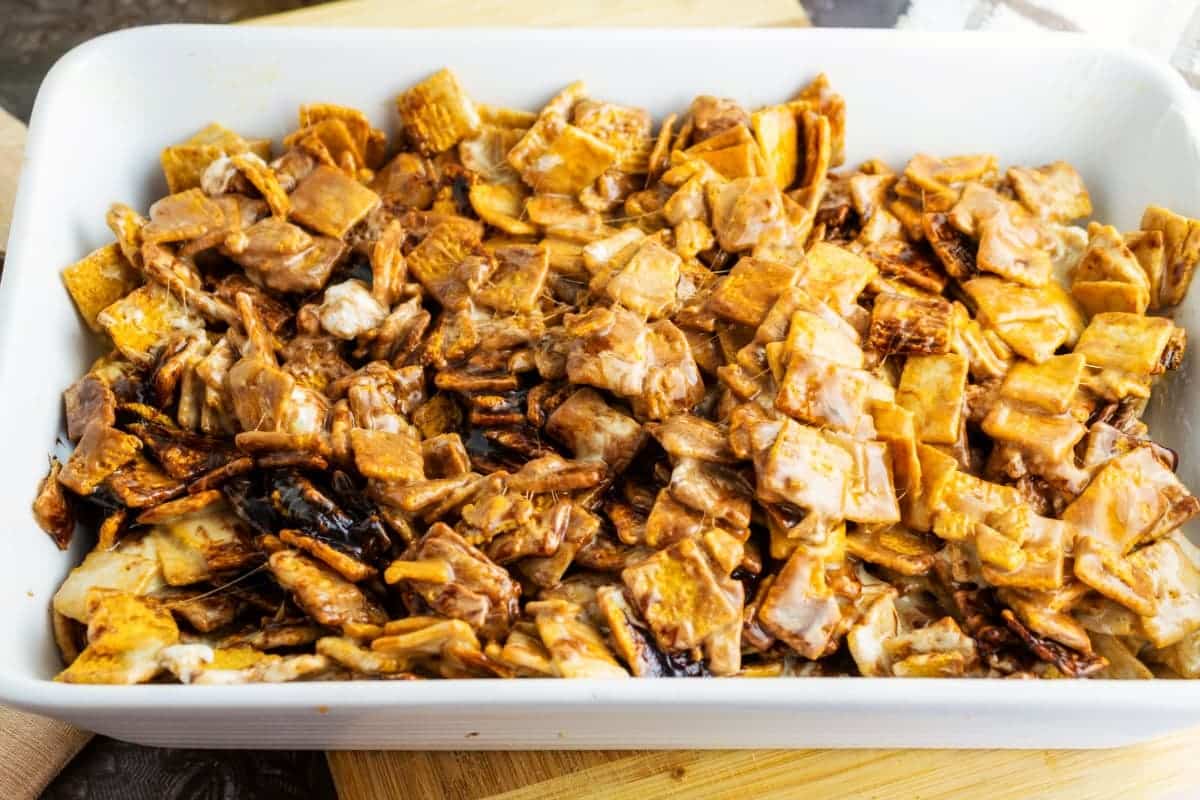 Love Seduction in the Kitchen recipes? Follow me on Facebook and Instagram! 
So as you know, many of my recipes are on My Foodies and they have teamed up with  Golden Eagle Syrup for a recipe contest that I was chosen to be a part of.  Golden Eagle Syrup is produced in Fayette, Alabama. It is a creation of various mixtures of corn syrup, cane syrup, molasses, and honey. It really is very good.
The idea for No Bake S'Mores Treats came because I have been wanting to do something with Golden Grahams cereal for awhile. Plus with me moving I needed to create something that was quick, and nothing, in my opinion, is quick like a no bake recipe. Trust me the combo of this syrup, the cereal, chocolate, my co-workers devoured the entire pan of these No Bake S'Mores Treats.
Looking for more No Bake Recipe? Check out: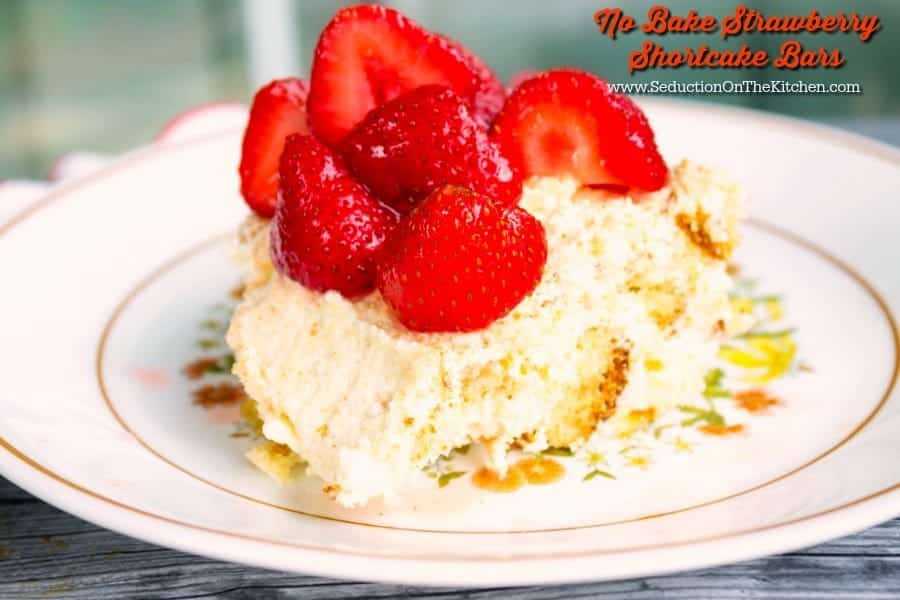 No Bake Strawberry Shortcake Bars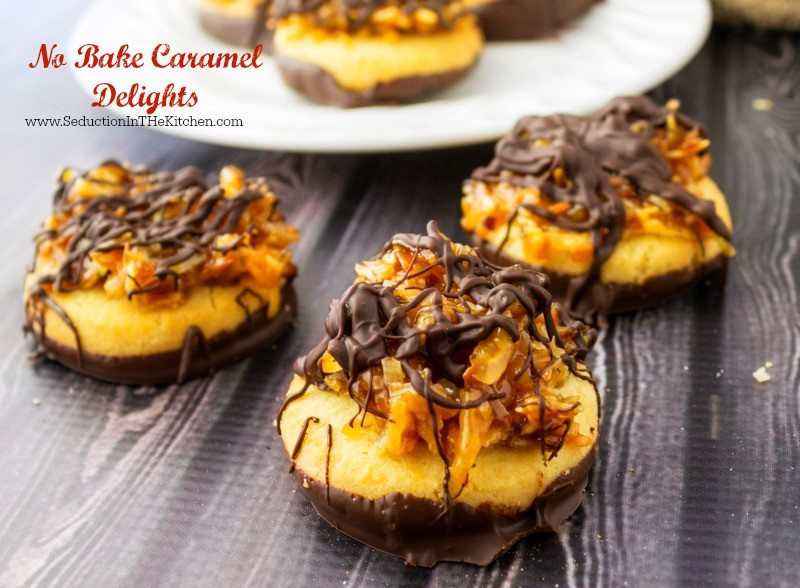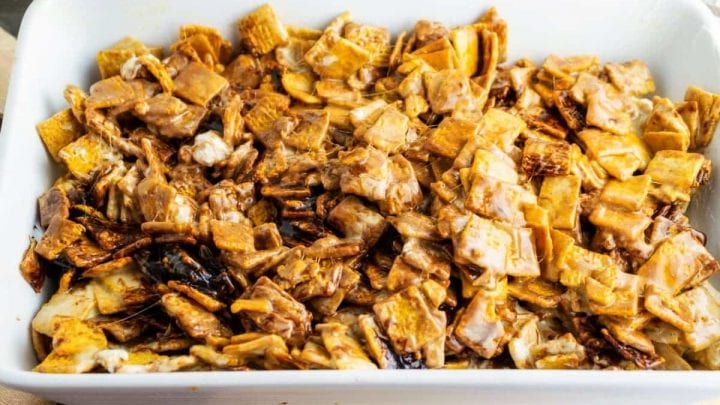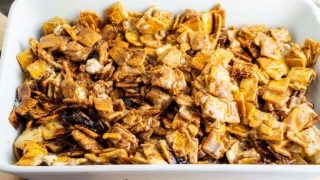 Yield:

12 servings
No Bake S'Mores Treats
No Bake S'mores Treats feature Golden Eagle Syrup for a quick and yummy treat. A recipe from Seduction in the Kitchen.
Ingredients
1/3 cup Golden Eagle Syrup
1 tablespoon butter
1/8 cup dark chocolate hot fudge topping
1 teaspoon vanilla
4 cups Golden Grahams cereal
1 1/2 cups miniature marshmallows
Instructions
Bring the Golden Eagle Syrup and butter to boiling then remove from heat.
Stir in the vanilla, Golden Grahams cereal, and marshmallows.
Dollop the hot fudge into the mixture, but lightly mix it in.
Press into a buttered 9x9 pan and let stand 1 hour.
Cut it into bars and ENJOY!
Nutrition Information:
Amount Per Serving:
Calories:

400
I want to hear what you have to say about this recipe that is on
SEDUCTION IN THE KITCHEN!
Let's get this conversation started! What do you think of this recipe?