Raspberry Nectarine Sangria is a refreshing summer drink. This easy Moscato sangria recipe is the perfect way to relax after a hot day in the sun. This sangria with peach schnapps will be your new summer cocktail!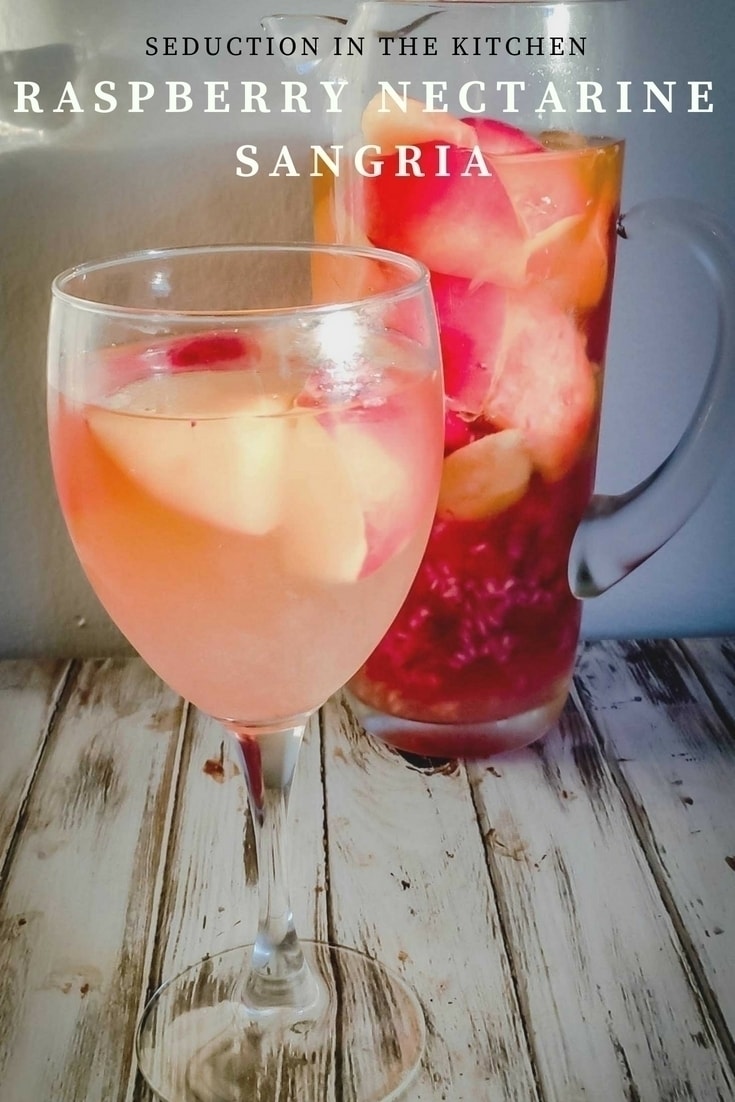 Memorial Day
Memorial Day is coming! So far, weather-wise it been strange, we had cold days and we have had hot days. We had a lot of rain here in Cleveland too. This whole year has really had some screwy weather.
Food Photography Editing
Some of my older food photos are bad. I have been taking some Lightroom courses and I learned how I can correct the photos. Which is really good for me.
Let me show you the original photo for this sangria recipe.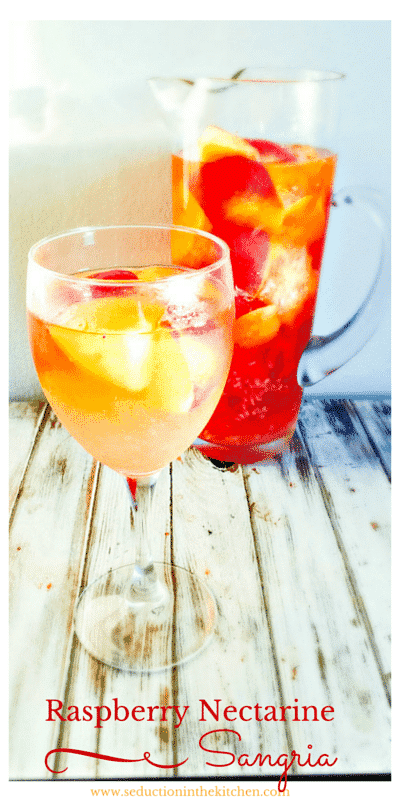 Yeah, it is so overexposed. Just not a great photo. Everyone has to start somewhere.
I actually took the original raspberry sangria photo and learned how to edit it to make it better. As you can see this sangria punch now looks much softer and not as harsh after the edits I have made.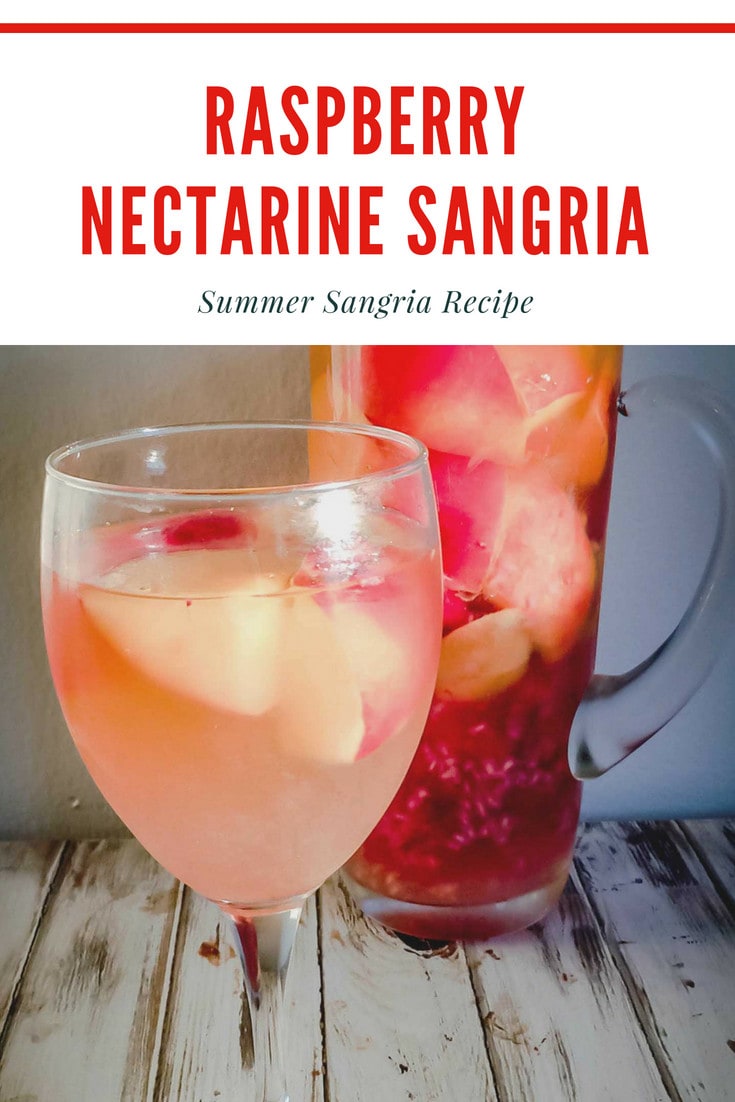 Raspberry Nectarine Sangria
I like sweet wines like Moscato. I guess that is why I like sangria. A Sangria cocktail is a sweet wine mixed with fruit.
Sangria is simply perfect in the hot weather. Personally what I love about a sangria punch recipe is the fruit. After the pitcher of the raspberry nectarine sangria is gone, you have this alcohol soaked fruit.
Sangria Fruit
The alcohol filled fruit is perfect to snack on. I love the flavor of the wine and peach schnapps infused nectarines. It is a great way to enjoy a summer cocktail.
Sangria With Peach Schnapps
This raspberry nectarine is a wonderful summer cocktail. That was one the reasons I wanted to improve the photo on this summer cocktail recipe. Using nectarines in this alcohol summer punch recipe really gives it a refreshing taste.
To really enhance the nectarines I made this sangria with peach schnapps. Plus the peach schnapps balances the raspberries. This simply a great summer sangria to drink.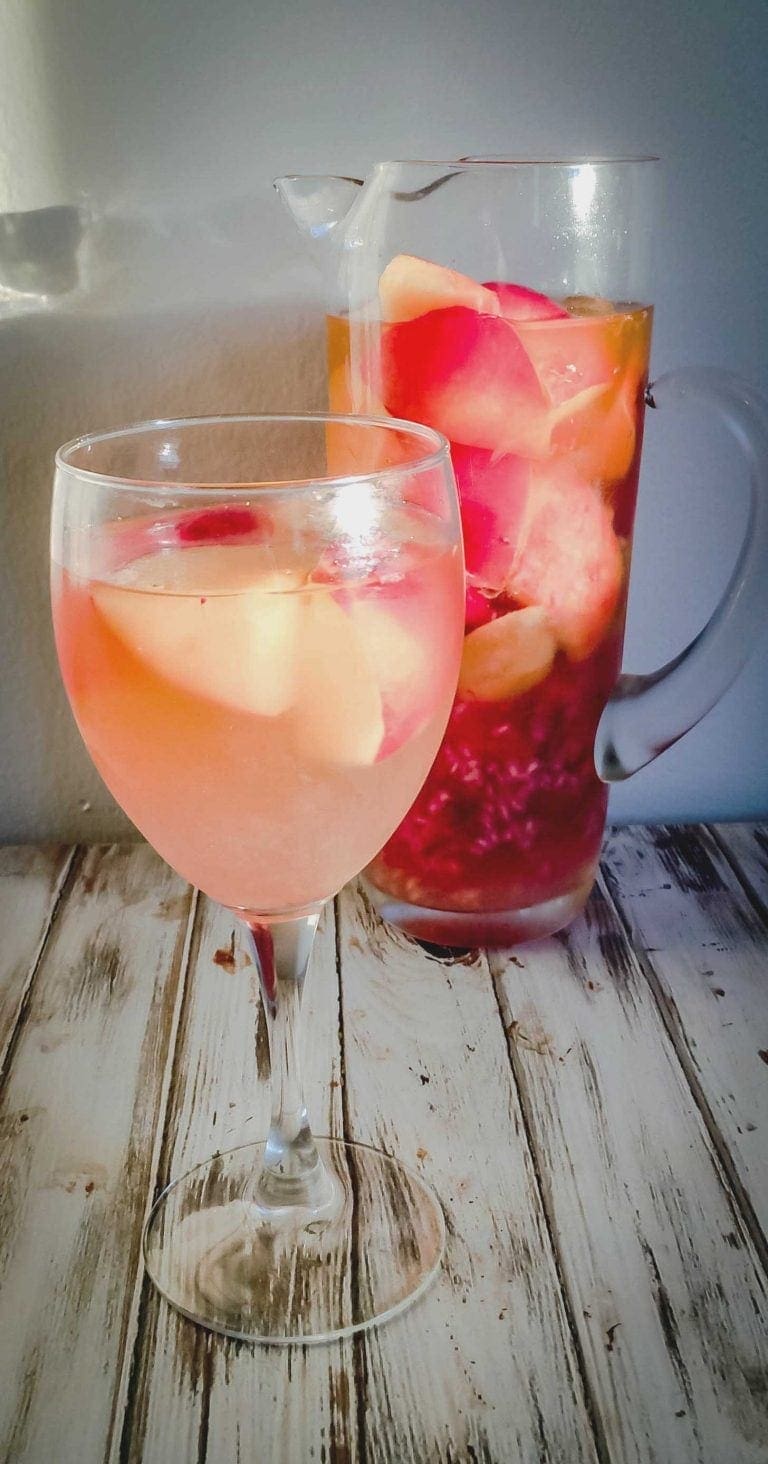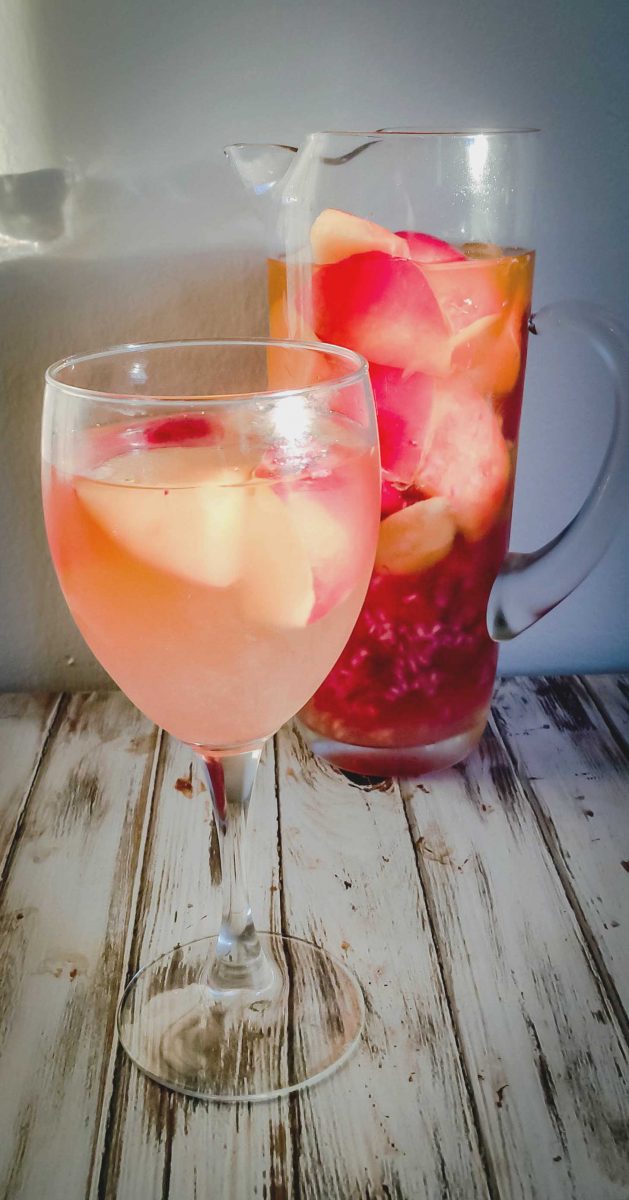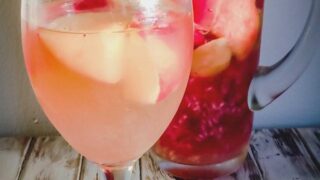 Yield:

6 servings
Raspberry Nectarine Sangria Recipe
A refreshing summer sweet wine drink, a recipe from Seduction in the Kitchen
Ingredients
1 (750 ml) bottle sweet white wine
2 nectarines sliced up
1/2 pint of raspberries
1/4 cup triple sec
1/2 cup sugar
1/4 cup peach schnapps
Instructions
In a pitcher add the sugar, wine, peach schnapps, and triple sec. Mix well till the sugar is dissolved.
Add the fruit
Place the pitcher in the fridge for 2-4 hours. The longer the more the fruit will flavor the drink.
Pour yourself a glass and ENJOY!
Nutrition Information:
Amount Per Serving:
Calories:

0
Check out my the latest on my other blog:
40.5K Followers
This post was most recently updated
I want to hear what you have to say about this recipe that is on
SEDUCTION IN THE KITCHEN!
Let's get this conversation started! What do you think of this recipe?