I am a participant in the Amazon Services LLC Associate Program, an affiliate advertising program designed to provide a means for me to earn fees to Amazon.com and affiliate sites.
[intro]Hawaiian Saimin Soup is a basic slurpy noodle soup. What makes this soup so unique is that you can add any toppings to it. Saimin soup is all about the broth and udon noodles.
This noodle soup can be made to anyone's taste. You will love how easy saimin soup recipe can be.[/intro]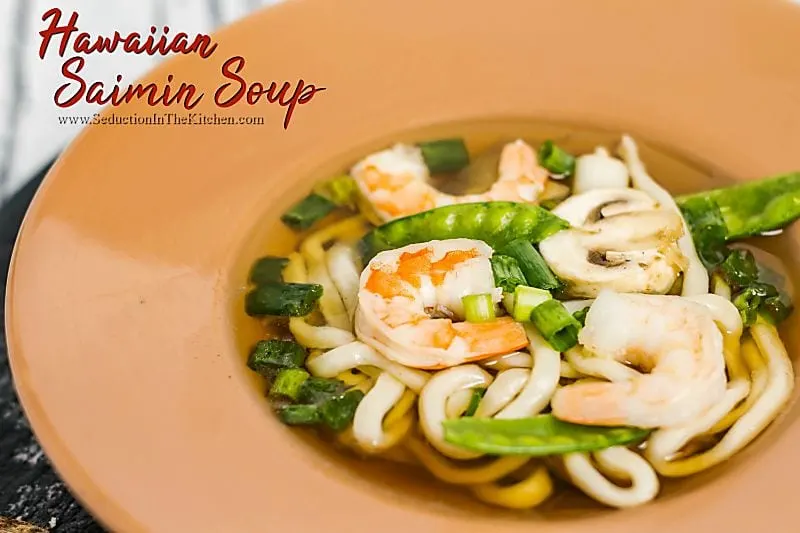 Back To Basics
[dropcap custom_class="normal"] T [/dropcap]he need to simplify in my life is there. I have been burning myself out doing 10,000 things. Part my problem is I never say no to anyone.
I am a people pleaser. It is who I am. But, it has been catching up with me.
Instead of me doing my own creative outlet of work, I have been helping others with theirs. It burns me out. So I need to go back to the basics, simplify my life.
Sometimes that is all we need. Go back to basics just so we can refuel our mental and well being. Simple and basic, it is the best cure for life.
Saimin Recipe
Speaking of basic, some the most basic of soups is a broth soup. I got this cookbook from the bed and breakfasts across the United States. In it was this Hawaiian saimin recipe.
Saimin Broth Recipe
The cookbook explained what Saimin soup is. hawaiian saimin recipe is a refrigerator soup is the bottom line. The saimin broth recipe is simple and you put whatever toppings in it.
Hawaiian Saimin Soup
Whatever you have you can put into the saimin broth. Slices of pork are more common to use for meat in Hawaii. I am not a pork fan. I love shrimp so I used shrimp.
Saimin Soup Base recipe can be made for anyone's taste. What makes Saimin is the broth and the noodles. Hawaiian Saimin Soup is a slurpy noodle soup.
Hawaiian Saimin Recipe With Udon Noodles
The saimin soup recipe in the cookbook called for noodles that my grocery store did not carry. I used Udon noodles instead. I decided to use the oriental flavor packet in place of the ginger for the saimin broth.
The substitutions made a good choice. This Hawaiian saimin recipe was good. Especially for this crazy weather, and everyone getting sick.
What I love most about this saimin broth recipe is it can be made in 15 minutes. Using the substitute ingredients in my version of saimin soup base recipe helps with making this a quick and easy recipe.

Yield: 4
Hawaiian Saimin Soup Recipe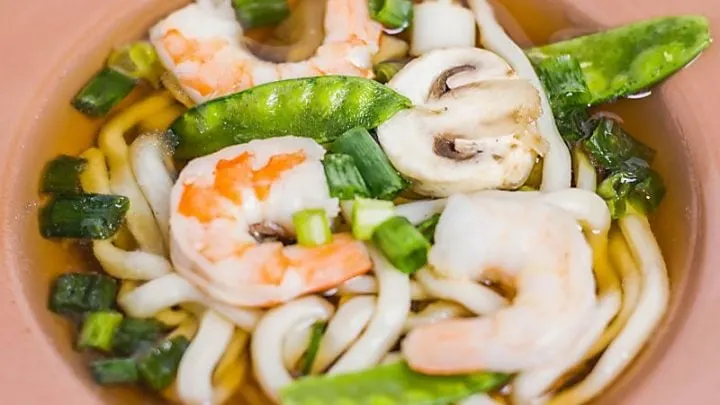 Looking for a slurpy noodle soup? Hawaiian Saimin Soup is an easy broth to make that uses Udon noodles. You will love the flavor of the broth, best of all this homemade soup can be made in 15 minutes! | SeductionInTheKitchen.com
Ingredients
4 cups chicken broth
1 package of Oriental flavored Udon noodles
2 tablespoons soy sauce
snow pea pods
chopped green onions
sliced mushrooms
shrimp
grilled chicken
grilled pork
shredded carrot
Instructions
First bring the chicken broth, soy sauce, and the flavor packet from the Udon noodles to to a boil.
Once the broth is boiling, add the vegetables, and let it boil for about 5 minutes.
After 5 minutes, add the Udon noodles to the soup.
Add the shrimp, chicken, or pork and let the soup cook for an additional 5 minutes.
Ladle into bowls and Enjoy!
Notes
You can get very creative with this soup. The combinations are endless! The nutrition is for the broth since you can add whatever toppings you like to this soup!
Nutrition Information:
Amount Per Serving:
Calories:

0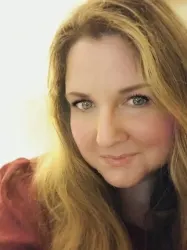 Latest posts by Deanna Samaan
(see all)