I am a participant in the Amazon Services LLC Associate Program, an affiliate advertising program designed to provide a means for me to earn fees to Amazon.com and affiliate sites.
[intro]New York Style Cheesecake is a creamy sinfully delicious cheesecake that will give your mouth pure pleasure with each bite. A recipe from Seduction in the Kitchen.[/intro]
[spacer]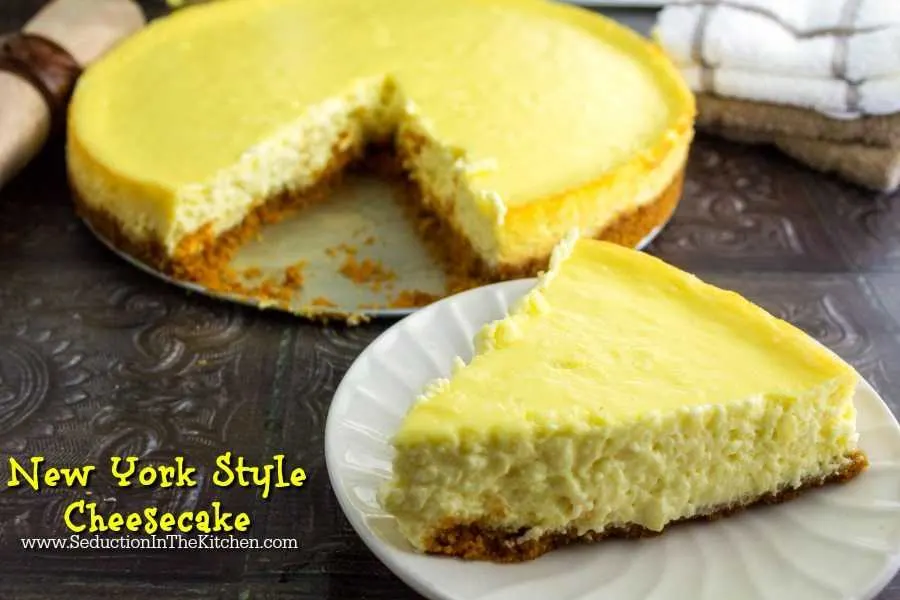 Change it up
[dropcap custom_class="normal"] I [/dropcap] decided I wanted to take my own advice and do change which would be good for me. I admit I been down lately, I been on a roller coaster of emotions and I needed something to help me. I admit I hate my looks.
I am critical of myself, but because I am a plus size girl, I get criticized more. It plays with your self-esteem. I am the first to admit I been in a slump. I basically just stop putting on makeup and doing up my hair. I didn't see the point of it.
I was looking at myself in the mirror and I realized, doing that, I hated how I looked even more. I need to get my self-esteem back. and adapt this I am who I am, I am attractive, I have a great sense of humor, I am loyal, I am a fun person.
If you got a problem because I have curves, then that is your problem, not mine. I should not let it get to me. So I have had this Ulta gift card and they have a salon there plus what they call the Brow Bar. I told the stylist I needed a change all I ask is I want bangs again. I haven't had bangs in a long time. I told her I want something fun, and fresh, I wanted a new look, and she gave that to me, and I love it.
Next was the Brow Bar, I have not had my eyebrows done in awhile, but I wanted to do this, I want a new look. I wanted to be like Eliza Doolittle in My Fair Lady. I wanted to change, but I wanted this change for me. Not for a guy, like I am always doing. This time, it was for me. The results: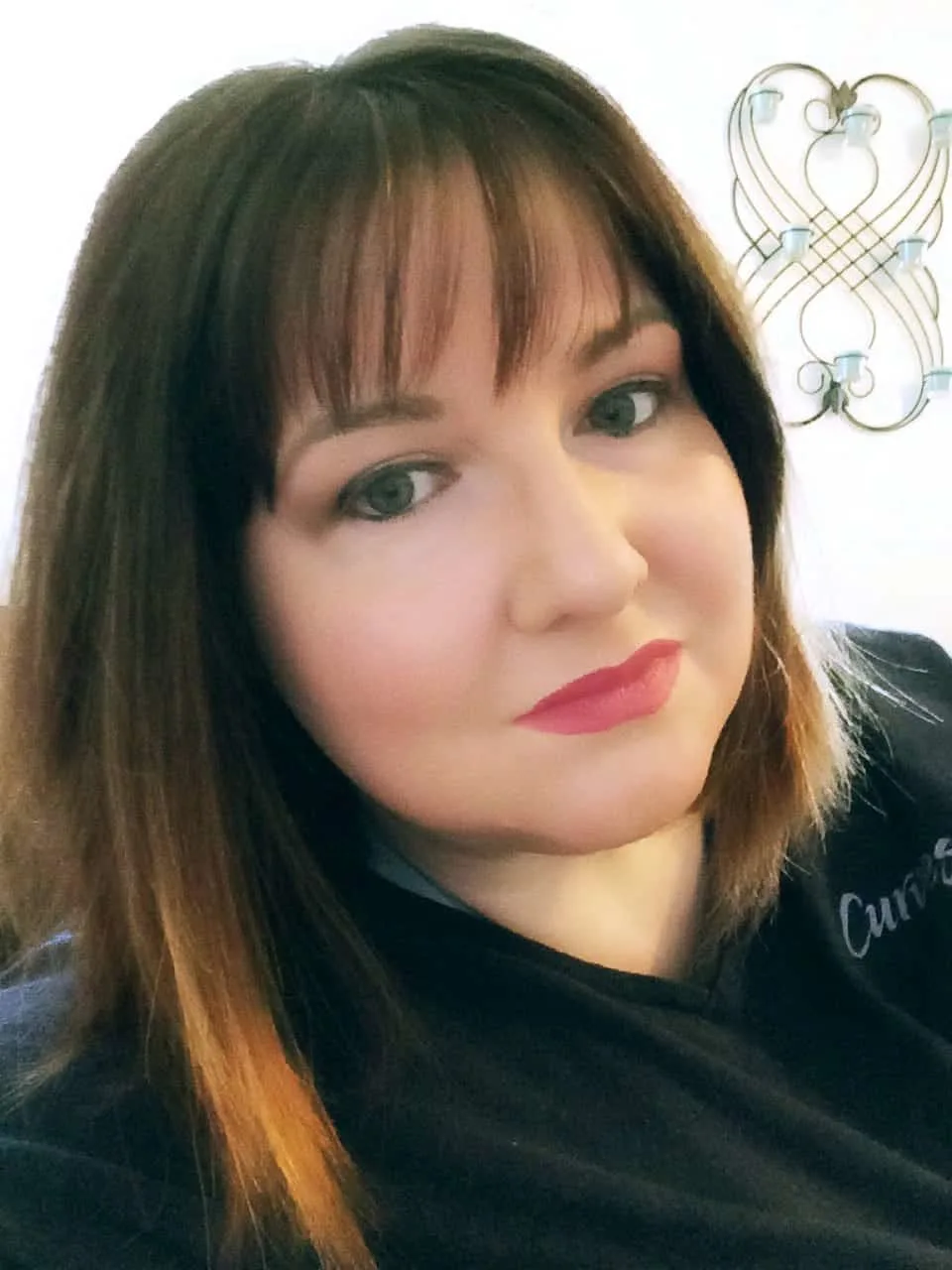 Change is always good. Change can make you feel better. Cheesecake is one those things that have a lot of changes from flavor to even how it is made. Cheesecake can even make you feel better.
New York Style Cheesecake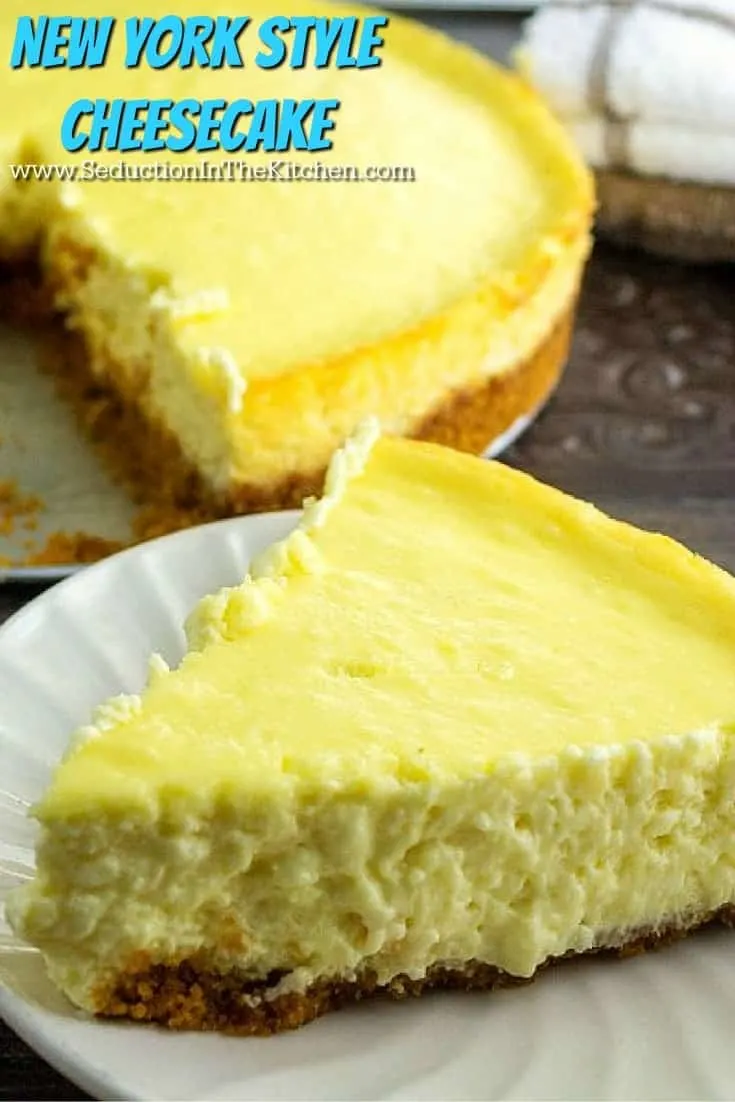 I adore cheesecake. I only have one cheesecake recipe on Seduction In The Kitchen and it is the
Salted Caramel Dark Chocolate Cheesecake.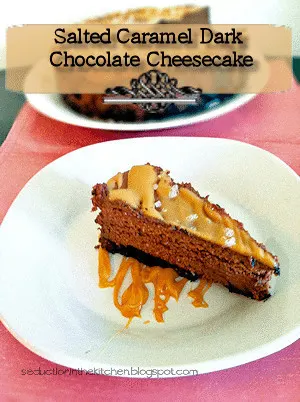 So I knew I was way overdue for a new cheesecake recipe and I really wanted to tackle the New York Style Cheesecake.
Why a New York Style Cheesecake? Because I knew the New York Style Cheesecake is a light and rich flavored cheesecake. Plus I just wanted to do it. Sometimes you just have to go for it and do something, right?
I know cheesecakes can take a long time to make, but the effort is so worth it in the end. I knew a New York Style Cheesecake is creamier than regular. I think it because uses sour cream in the filling along with the cream cheese.
The real secret I have found out to make a great cheesecake is to let the ingredients come to room temperature. I mean the eggs, cream cheese, cream, and sour cream. Just let them sit on your counter for an hour, then make the cheesecake.
It makes the biggest difference. Also, use real vanilla. The imitation is ok, and I know it is a lot cheaper than real vanilla. There is a distinct difference when you use real vanilla. So the extra cost of it actually pays off in a great tasting cheesecake.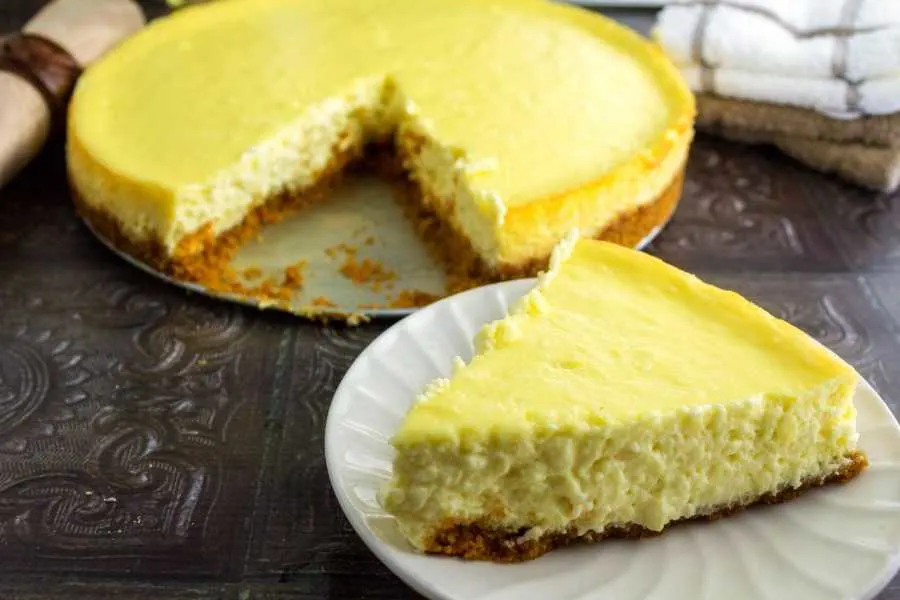 Check out these recipes:
Yield: 8
New York Style Cheesecake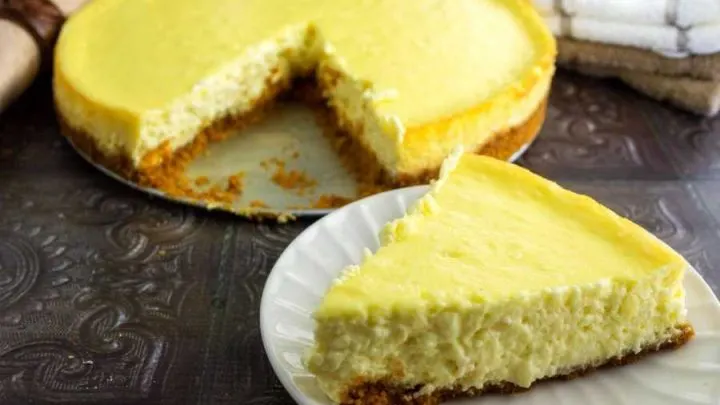 New York Style Cheesecake is a creamy sinfully delicious cheesecake that will give your mouth pure pleasure with each bite. A recipe from Seduction in the Kitchen.
Total Time
8 hours
40 minutes
Ingredients
2 cups graham crackers, crushed
1/2 cup butter melted
1 lb cream cheese
1 cup sour cream
2 tablespoons sour cream
1 cup heavy cream
2 tablespoons heavy cream
1 cup granulated sugar
3 large eggs beaten
1 lemon juice of
2 teaspoons vanilla
Instructions
In a mixing bowl, combine the butter and graham crackers until stiff but pliable.
Line the bottom of the springform pan with graham cracker crust mix.
Combine the cream cheese, sour cream, and eggs together.
Slowly add in the sugar, and continue mixing.
Add the lemon juice.
Next mix in the heavy cream.
Finally mix in the vanilla.
If you want your cheese cake to very smooth, mix all of the ingredients in a food processor.
Pour the mix into a spring-form pan and bake for 40 minutes at 325ºF
Turn off the oven and leave the cake to cool down in the oven for about one hour to prevent the top from cracking.
Chill the cake in the fridge overnight.
Then serve it up and ENJOY!
Nutrition Information:
Amount Per Serving:
Calories:

691
Total Fat:

54g
Saturated Fat:

31g
Trans Fat:

0g
Cholesterol:

225mg
Sodium:

360mg
Carbohydrates:

46g
Fiber:

1g
Sugar:

34g
Protein:

9g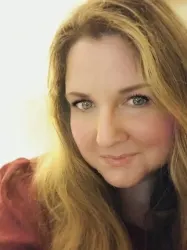 Latest posts by Deanna Samaan
(see all)