Bacon and Egg Casserole is an easy breakfast casserole with eggs. This egg cheese and bacon casserole is a Sunday breakfast favorite recipe. So why not make this egg casserole with bacon for your family! Serves 8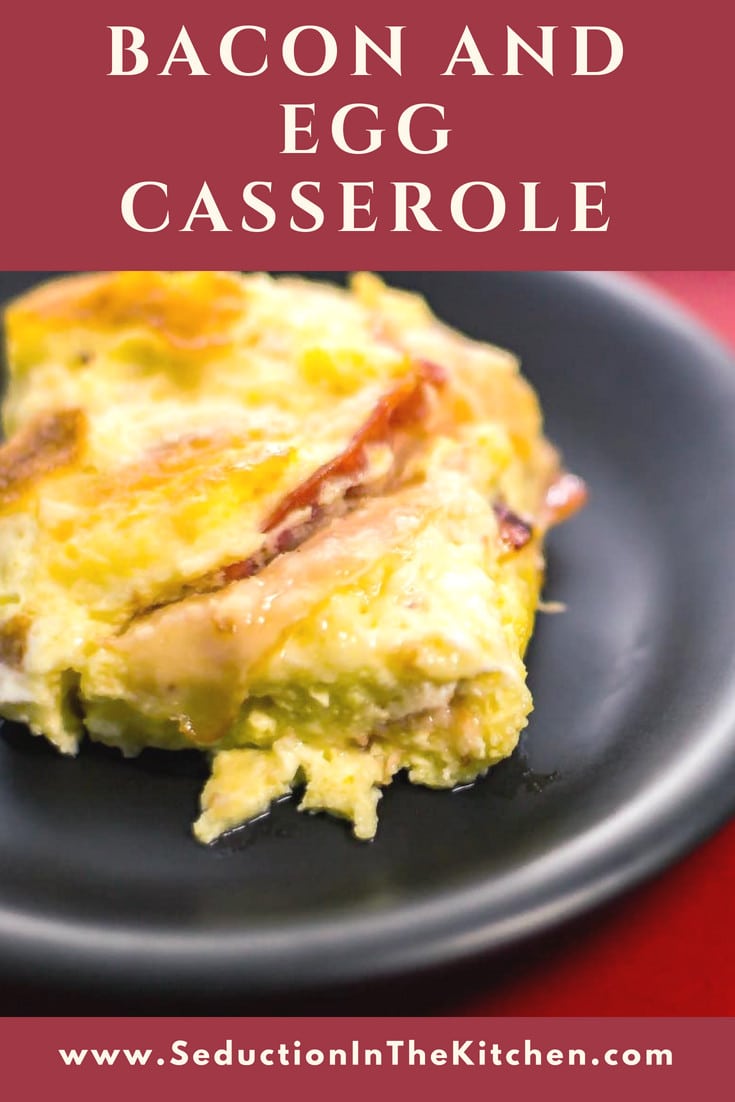 Sunday Breakfast
Sundays are important in my family. We either do a big Sunday dinner or we will do a special Sunday breakfast. When we do Sunday breakfast you can bet there is a breakfast casserole with eggs.
For This Recipe You Will Need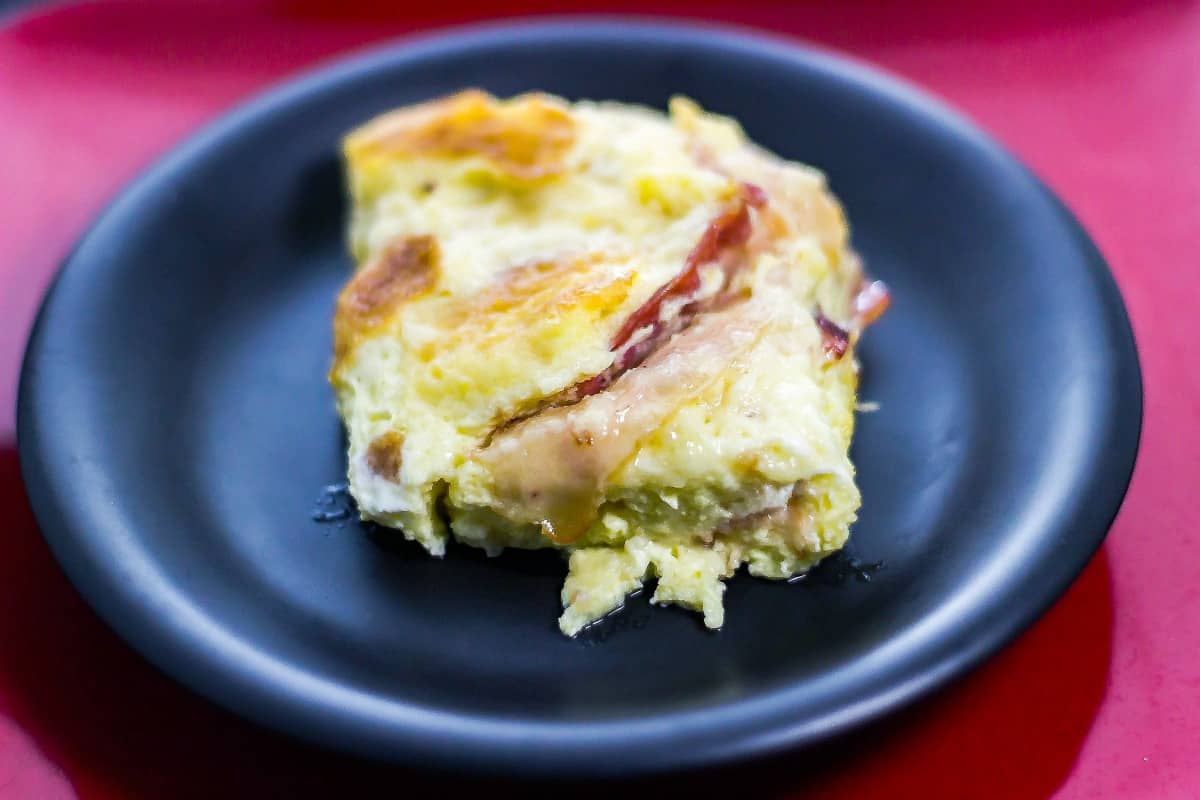 Easy Breakfast Casserole
Sunday Breakfast is harder to do in my family because we all get up and start the day at different times. So when we do plan one we need an easy breakfast casserole to serve at the table.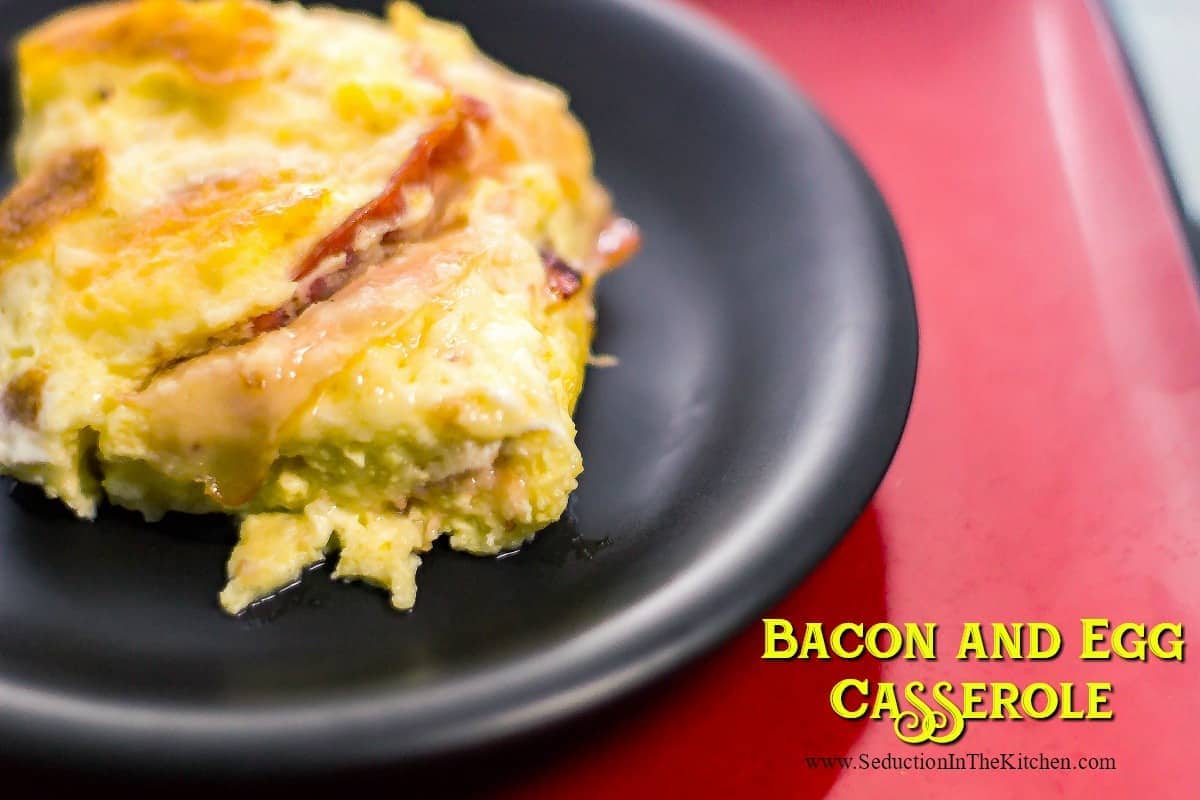 Bacon and Egg Casserole
Enter the bacon and egg casserole. This easy breakfast casserole is one of my favorites. I like egg casserole with bacon better than a casserole with sausage.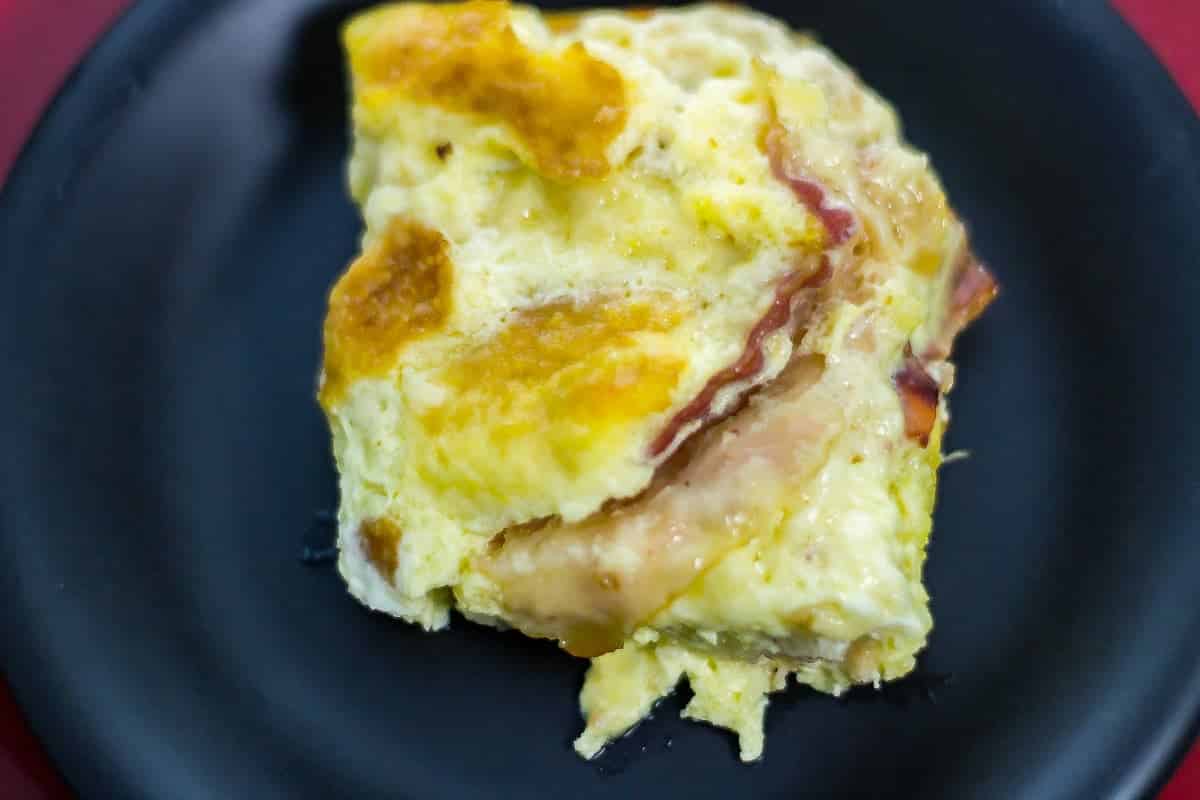 Egg Cheese and Bacon Casserole
Simple is the key to this egg cheese and bacon casserole. There are no fancy ingredients. It is just a bacon egg casserole, nothing more. Simple is sometimes the best recipe for a Sunday breakfast.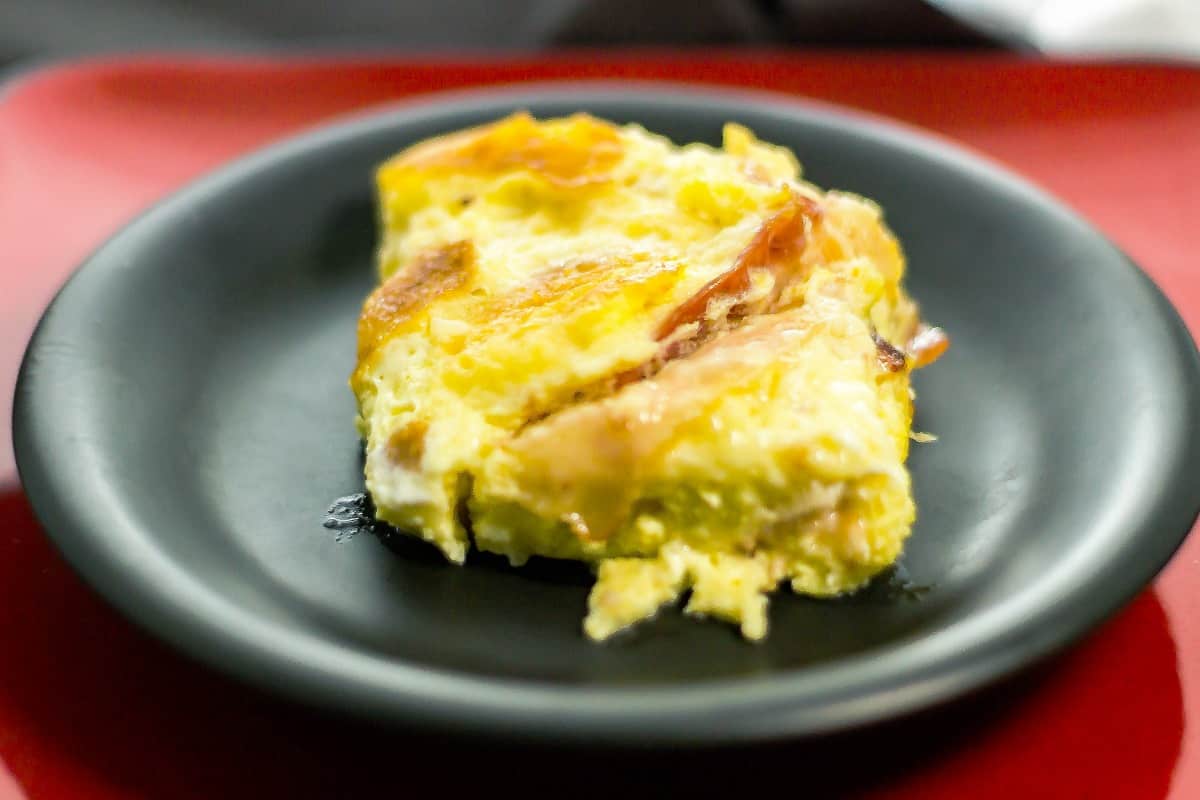 Bacon Egg Casserole
This bacon egg casserole comes together easily. Using ready cooked bacon really helps. Plus it makes this easy breakfast casserole less messy in the kitchen.
Anoner bonus on this bacon egg casserole is by using the  English muffins. The egg cheese and bacon casserole doesn't need to set overnight. This egg casserole with bacon bakes up just perfect for that early Sunday breakfast.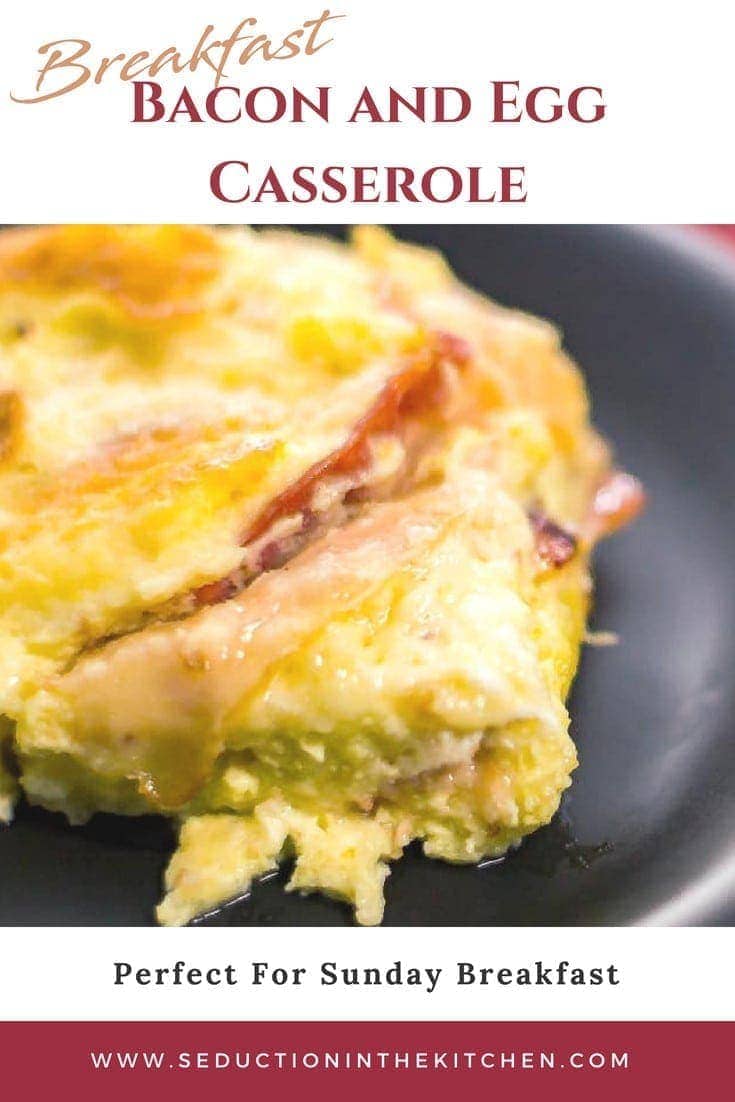 Breakfast Casserole With Eggs
This breakfast casserole with eggs is one that you can literally throw together last minute. Then pop this egg casserole with bacon in the oven and serve up. The bacon and egg casserole is great when you decide you want to serve breakfast last minute on Sunday.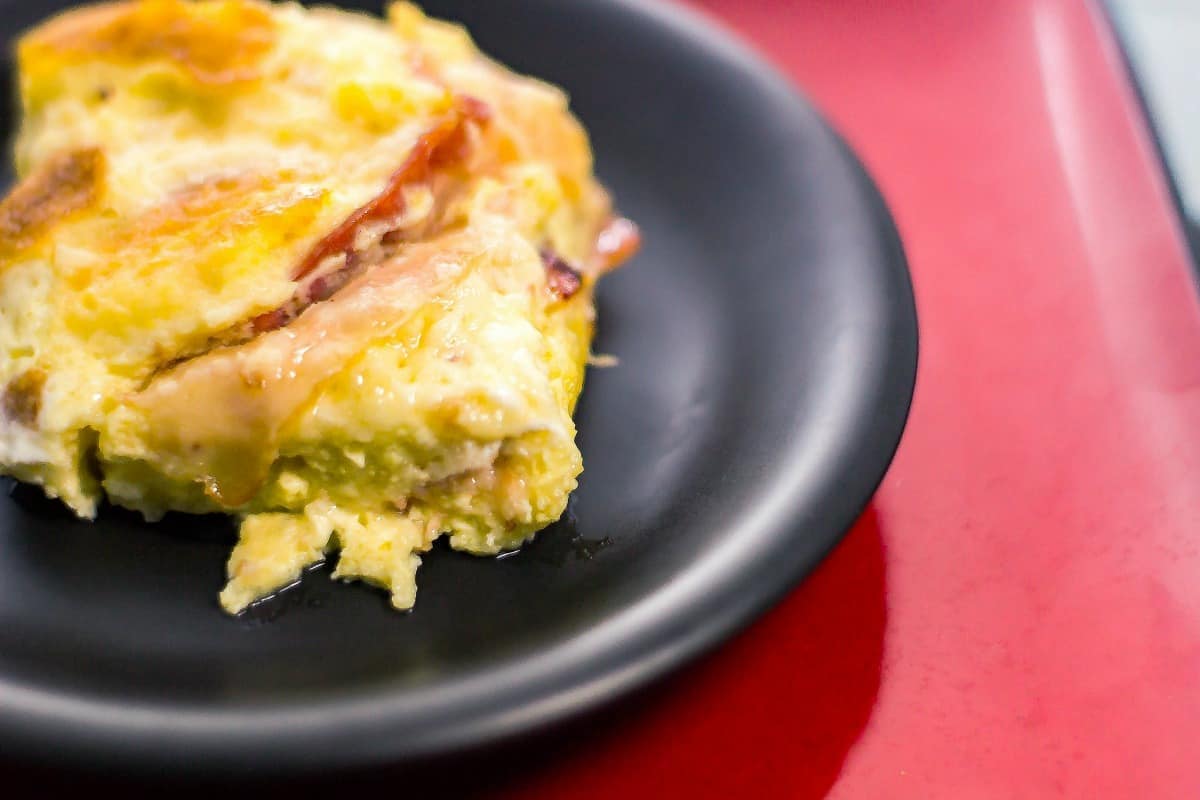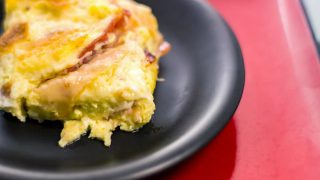 Yield:

8 servings
Bacon and Egg Casserole Recipe
Total Time:
1 hour
10 minutes
Bacon and Egg Casserole is an easy breakfast casserole with eggs. This egg cheese and bacon casserole is a Sunday breakfast favorite recipe. So why not make this egg casserole with bacon for your family!
Ingredients
12 oz Ready Cooked Bacon, chopped
6 eggs
2 cups milk
1 teaspoon mustard powder
1/2 small onion, diced
1 clove garlic, minced
1 cup Kraft smokey bacon cheddar cheese, shredded
4 English Muffins, torn into pieces
Instructions
Preheat oven to 350°F and grease a 9x13 glass baking dish and set aside. In a large bowl, beat the eggs. Add the milk and mustard powder. Mix well. Stir in the bacon, cheese, onions, garlic and English Muffin pieces. Stir everything together. Pour the mixture into the baking dish and cover with some foil. Bake for 1 hour. Take it out the oven, serve it up and ENJOY!
Nutrition Information:
Amount Per Serving:
Calories:

440
Total Fat:

29g
Saturated Fat:

11g
Cholesterol:

186mg
Sodium:

1203mg
Carbohydrates:

17g
Fiber:

1g
Sugar:

4g
Protein:

27g
[convertkit form=785110]
This post was most recently updated
I want to hear what you have to say about this recipe that is on
SEDUCTION IN THE KITCHEN!
Let's get this conversation started! What do you think of this recipe?