No Churn Unicorn Ice Cream is a fun way to make ice cream. The secret ingredient is Kool-Aid and no ice cream machine is needed!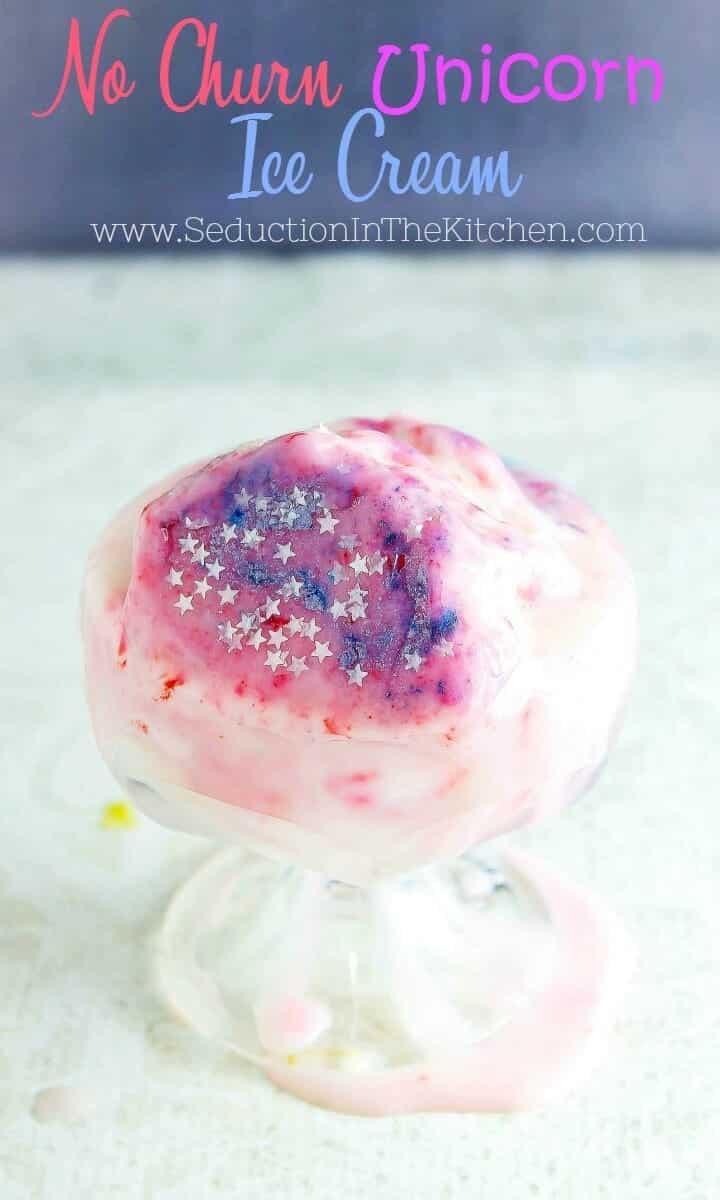 I have been wanting to do something fun for awhile. I know this unicorn phase is actually something to make that is fun. How do I know this? Well, I admit when I created my Unicorn Kisses Cocktail coming up with the concept was a lot of fun.
So could I do unicorn magic again? What would be different and fun that I could create? All these questions went through my mind.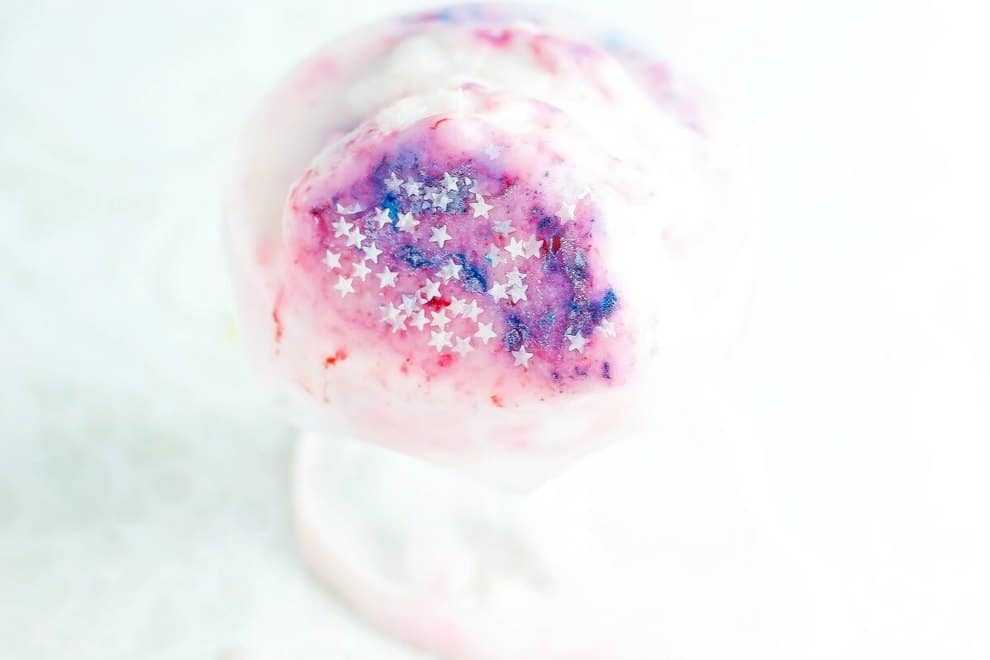 I was browsing online trying to get inspiration for ice cream recipes that would not require an ice cream maker. I know many of these recipes are popular because I saw success with my Strawberry Moscato Sorbet. That recipe was made in a ziplock bag in the freezer.
I really wanted to do an ice cream. Then I saw something interesting. It was a no churn ice cream recipe. It only had a few ingredients. The secret ingredient was Kool-Aid. That is right Kool-Aid ice cream.
It was intriguing and simple this recipe I saw. That was when a light bulb lights up in my head. I could use that recipe as a base and do a unicorn ice cream version that is different.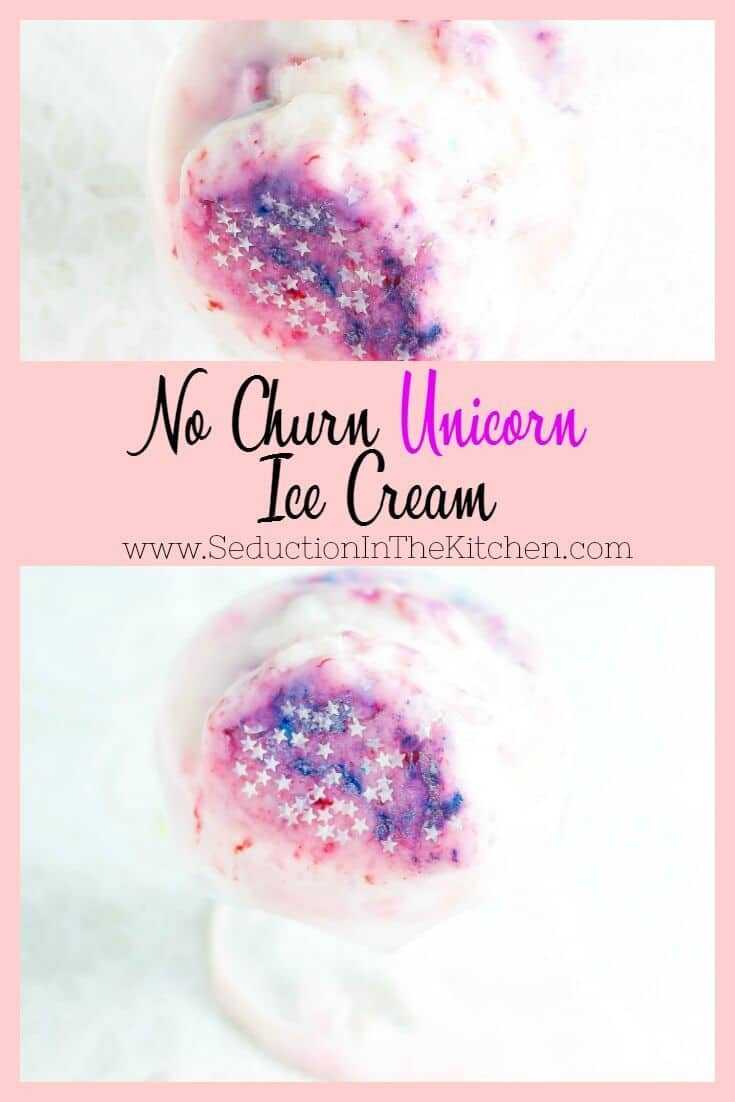 No Churn Unicorn Ice Cream
I knew I had purple pearl dust and silver edible glitter stars left from the unicorn cocktail. Instead of mixing in the Kool-Aid into the ice cream why not swirl it and use two different packets so it is colorful. Use the purple pearl dust and the edible glitter to give it that magical feel.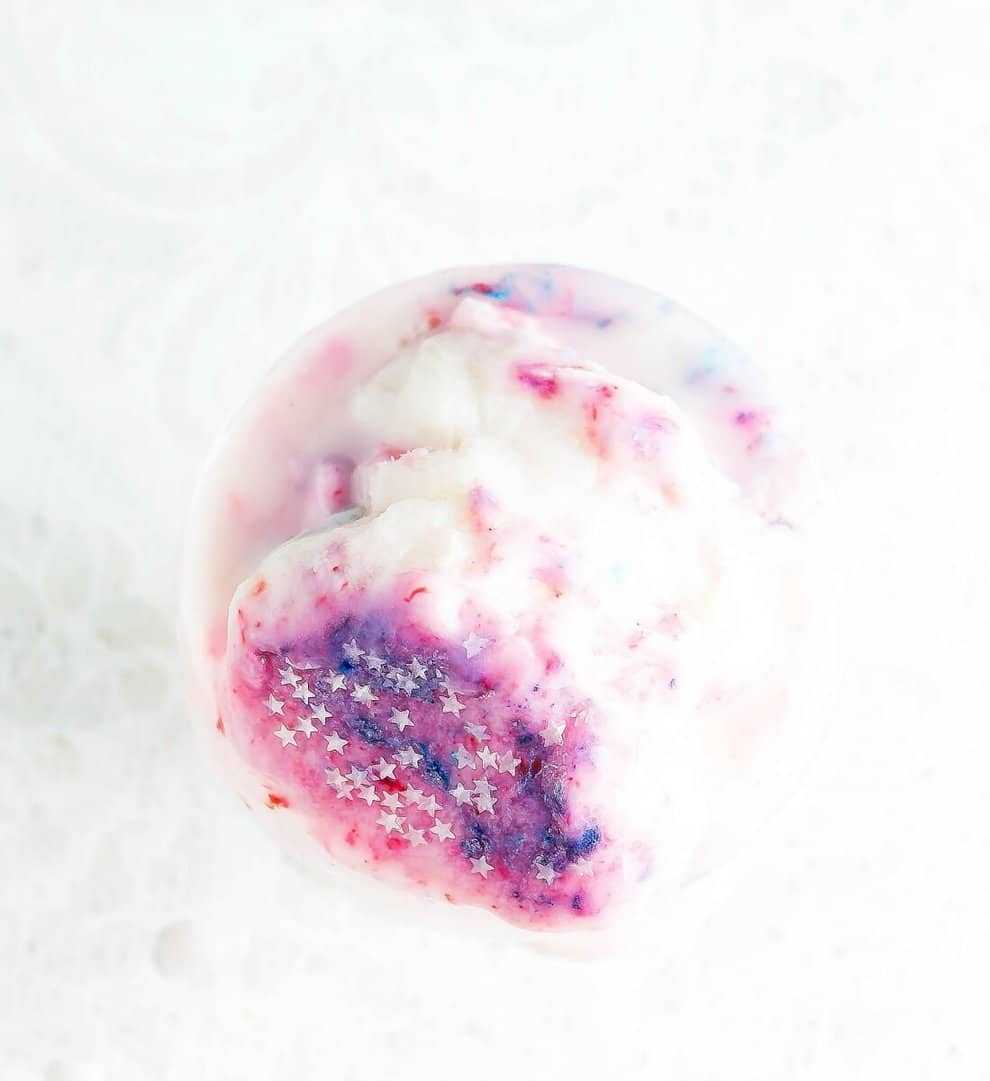 I had to do the base recipe different if I was going to swirl the Kool-Aid. The answer was obvious, mix the milk and sugars together first. Another obstacle was what flavor Kool-Aids to use in this. The flavors not only had to make look "pretty" and unicorn-like but had to complement each other as well.
When I was at the store I was looking at the drink packets. I knew I wanted a pinkish red, and yes cherry did come to mind, I quickly decided on no for that. Why? I saw Strawberry Fin and the Blue Raspberry Lemonade. Colors and flavor were perfect for this Unicorn frozen treat.
It tart and sweet. Then throw in a dash of magic with that shimmer and stars. This is the perfect warm weather treat. It is simply unicorn perfect!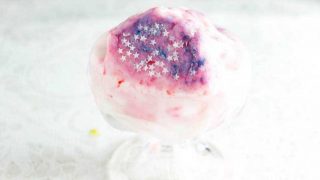 Yield:

6 servings
No Churn Unicorn Ice Cream
Total Time:
8 hours
5 minutes
No Churn Unicorn Ice Cream is a fun way to make ice cream. The secret ingredient is Kool-Aid and no ice cream machine is needed!
Ingredients
2 pkgs unsweetened Kool-Aid (2 different flavors)
1 cup sugar
2 cups whole milk
1 cup half and half
1/4 teaspoon purple pearl dust
1/2 teaspoon edible silver glitter stars
Instructions
In a bowl, add the sugar, milk, and half and half.
Stir until the sugar is dissolved.
Add one packet of the Kool-Aid and swirl it into the mix. It will clump, if it clumps, press the clumps up against the bowl to break it up.
After the first packet is swirled into the mix, add the second packet.
Do the same thing as you did with the first one, swirl the Kool-Aid into the mix.
After that is swirled in, add the purple pearl dust.
Like the Kool-Aids, simply swirl it in.
Finally, top off with the edible glitter stars. Just slightly swirl them.
Place the mix in the freezer and let it freeze for 8 hours to overnight.
Scup it into some bowls and ENJOY
Nutrition Information:
Amount Per Serving:
Calories:

320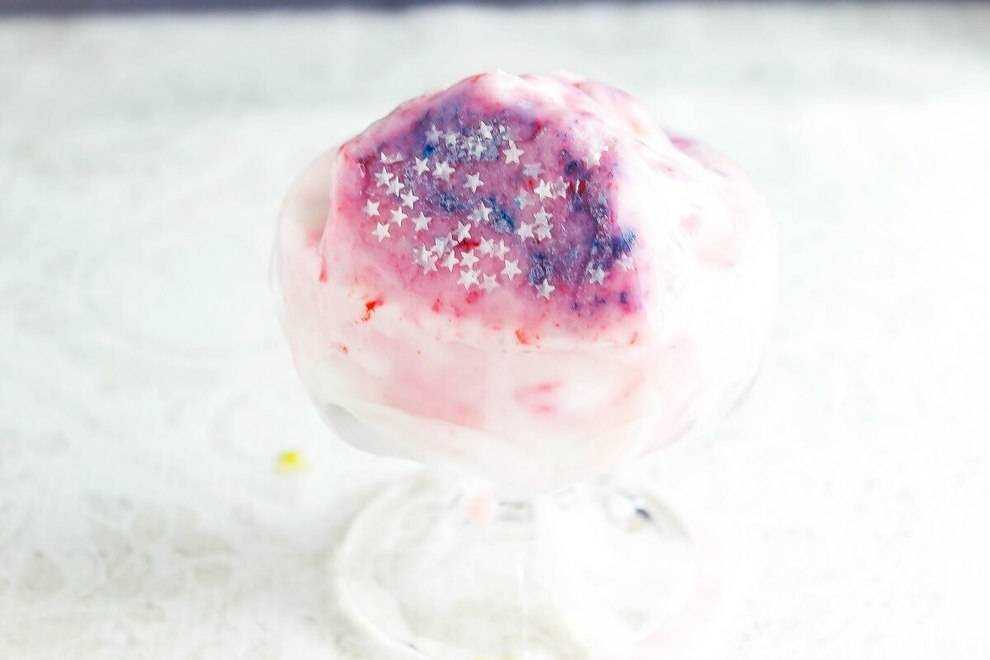 40.6K Followers
This post was most recently updated
I want to hear what you have to say about this recipe that is on
SEDUCTION IN THE KITCHEN!
Let's get this conversation started! What do you think of this recipe?