Chocolate Wine Smoothie is a wine smoothie that happens to be chocolate. This chocolate wine recipe is perfect to relax with! So sit back relax and enjoy this easy Chocolate Wine Smoothie recipe! 1 Drink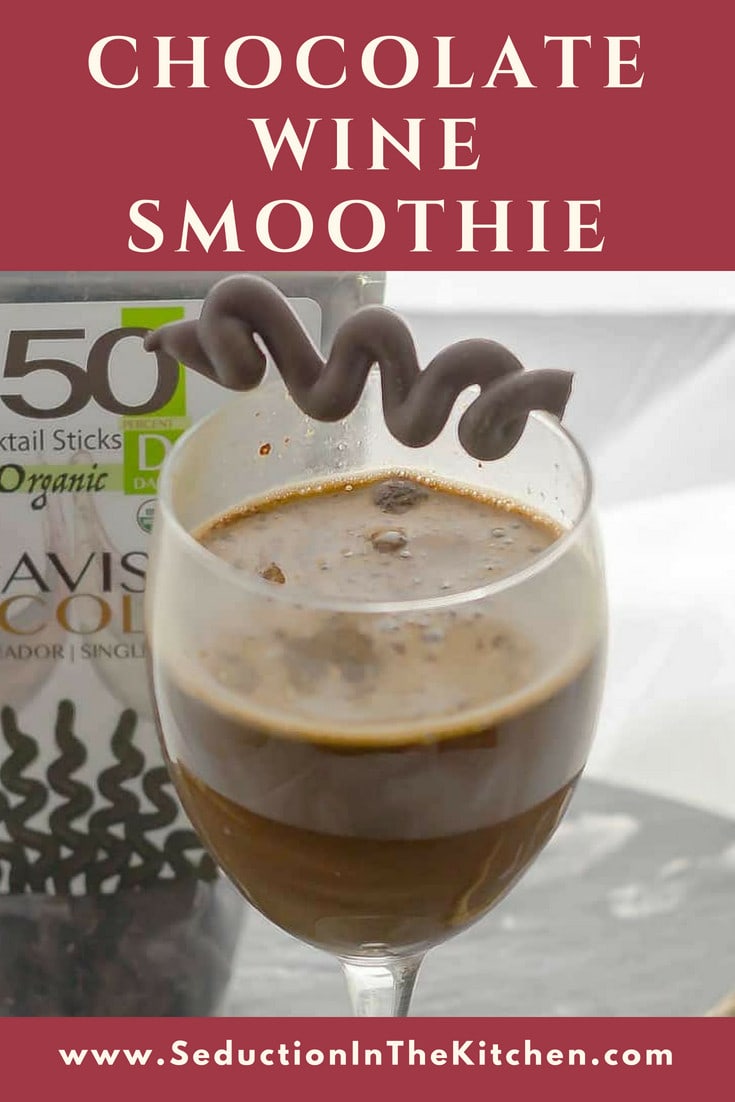 Chocotoberfest
It is that time of year that I partake in a huge chocolate blogging event. Today is the official start of #Choctoberfest. In the past, I have brought you chocolate goodies like:
Chocolate Raspberry Bread #Choctoberfest #HoneyGivesHope
Fall Apple Salad With Chocolate Vinaigrette #Choctoberfest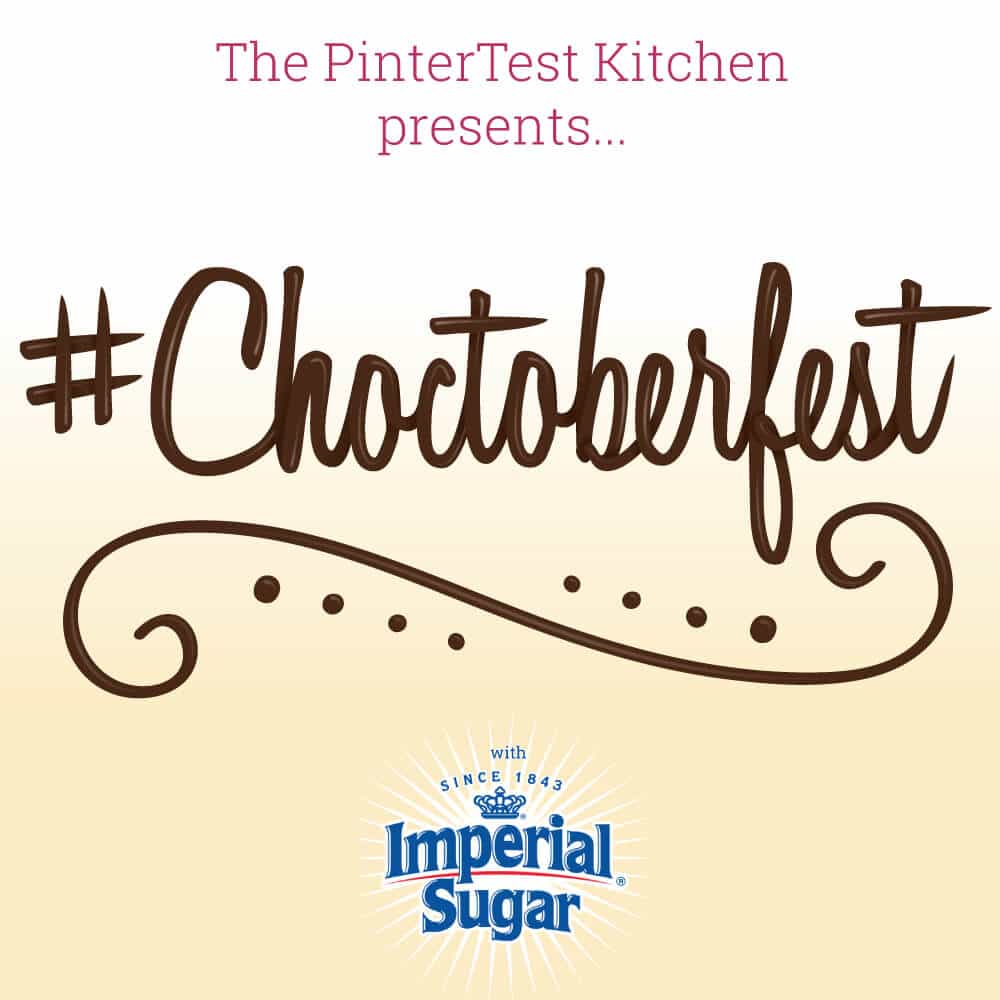 70 Bloggers
Over 70 bloggers are participating in #Choctoberfest 2017 and will be posting 200+ chocolate recipes over the next week. Keep your eyes peeled, visit any of the blogs listed below, or use the #Choctoberfest hashtag on Instagram, Twitter, and Facebook to follow along. You can also check out our #Choctoberfest Pinterest board, where we post chocolate recipes all year long.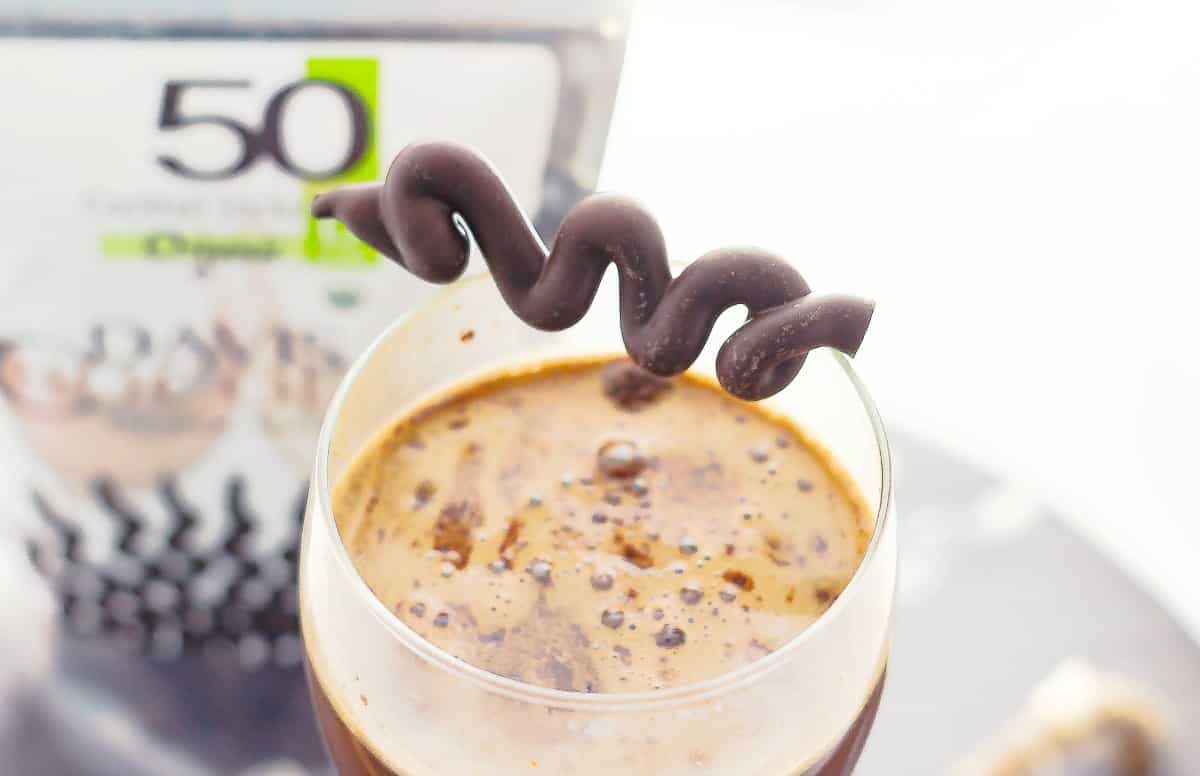 Chocolate Wine Smoothie
I have had a chocolate wine smoothie in the back of my head for a while now. I knew I would be taking part in the 3rd annual choctoberfest, so I decided to hold off to debut this chocolate wine recipe. I am glad I did.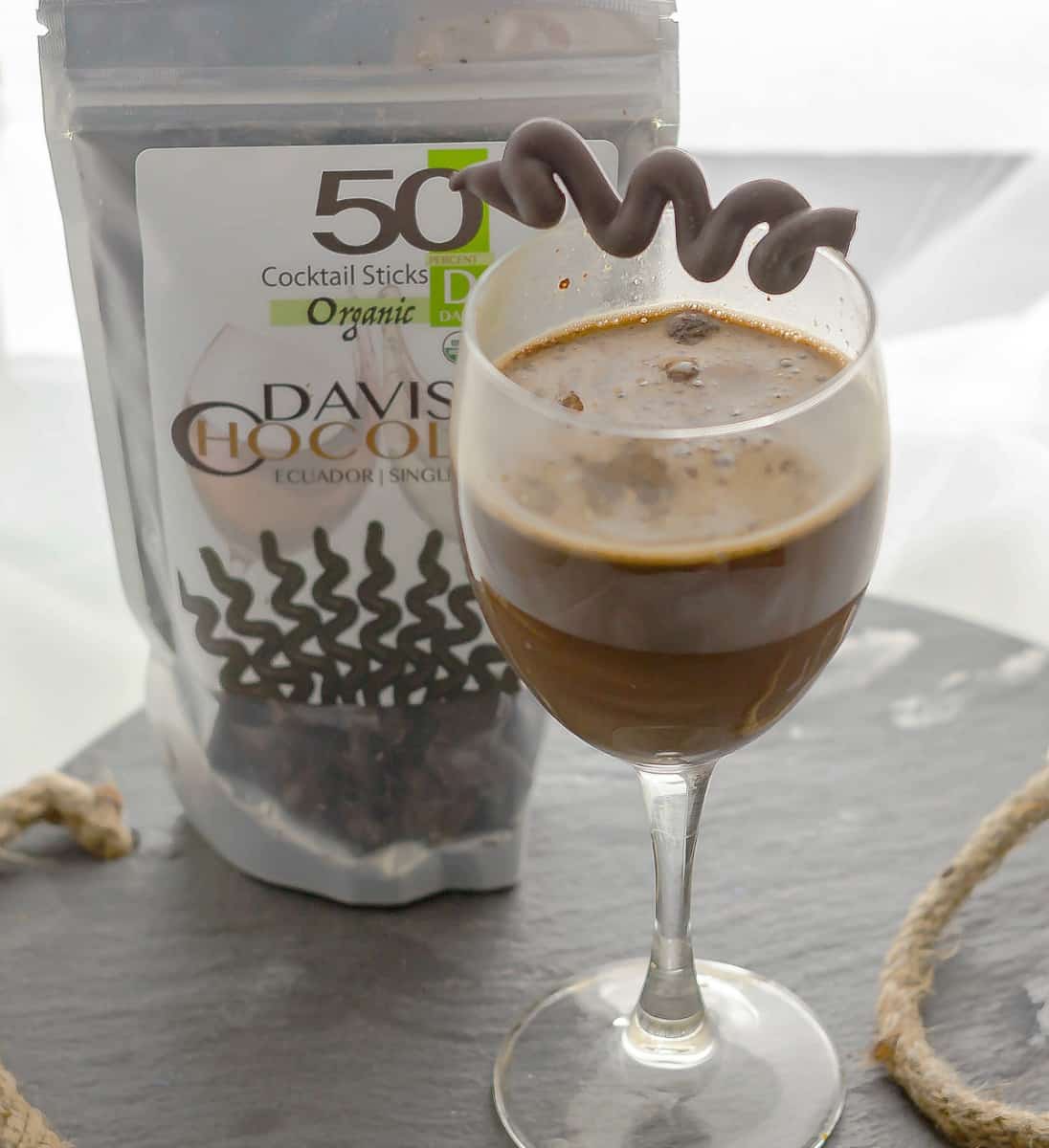 Wine Shake
A few years ago I went on a winery tour. One of the wineries I visited has this wine shake that they were famous for. What is a wine shake? It is a wine milkshake is what it is!
The wine milkshake I had was dark chocolate, red wine, and raspberry. Wow was it good! That wine shake was the inspiration for this chocolate wine smoothie.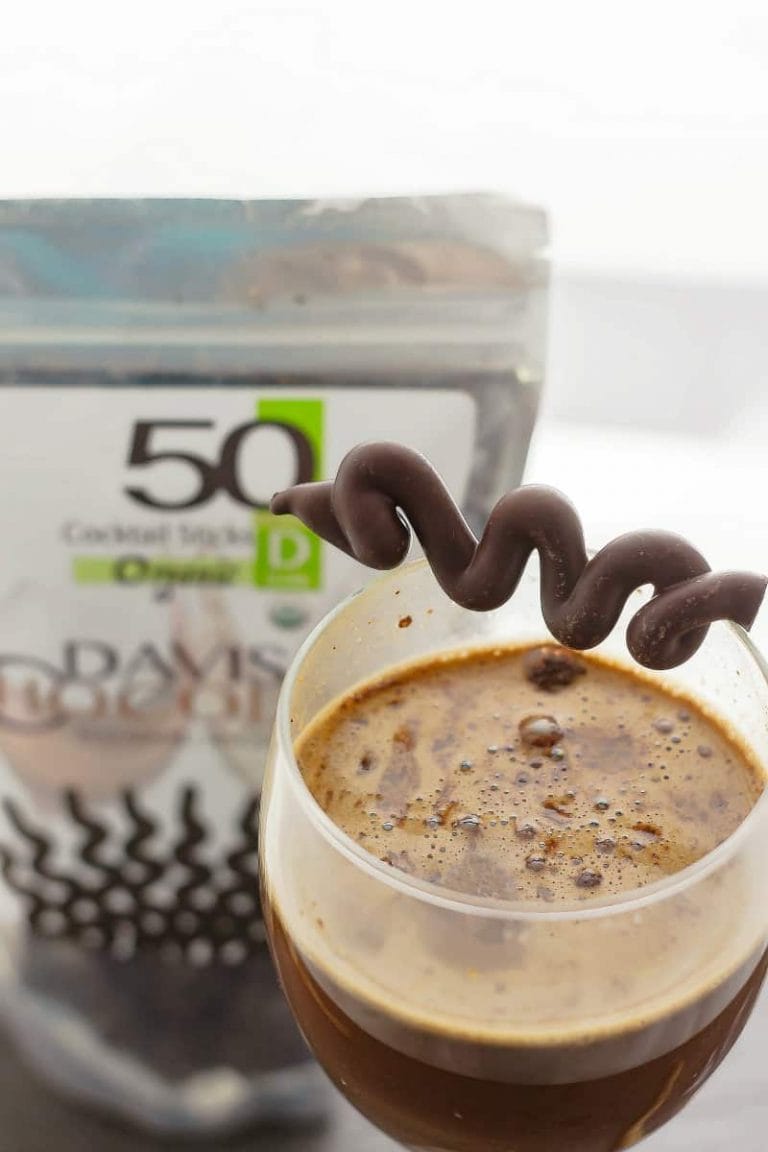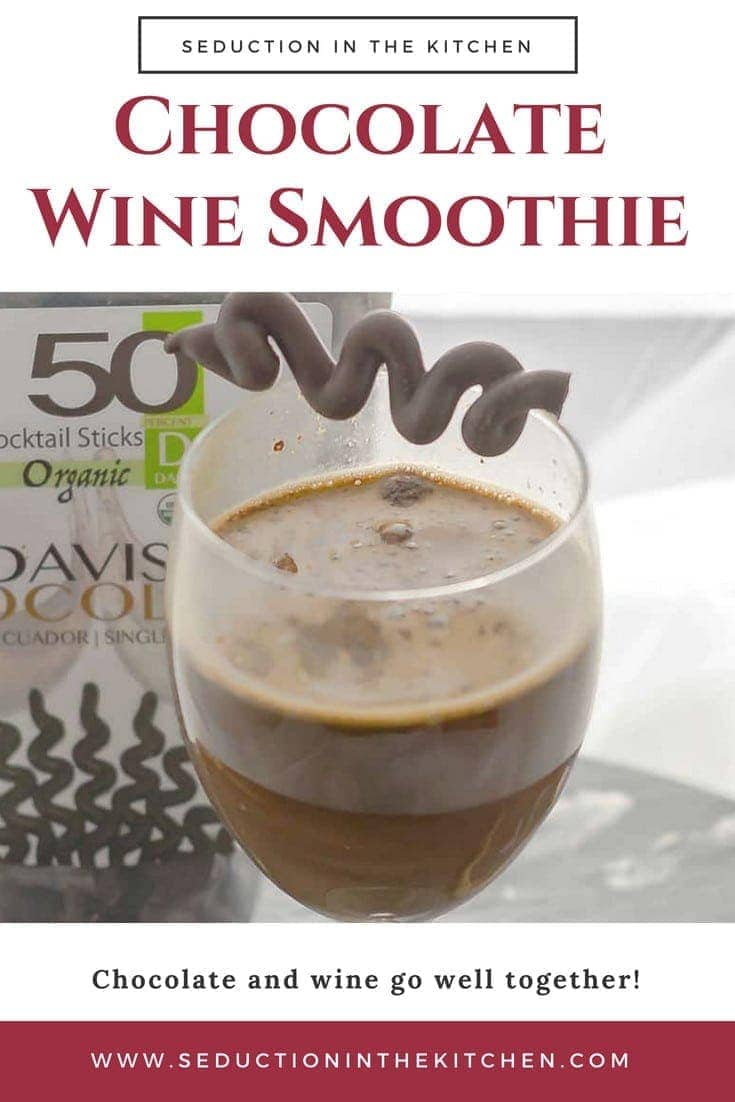 Chocolate Wine Recipe
To make this chocolate wine recipe even better, Davis Chocolate has the perfect chocolate cocktail garnish for this wine smoothie. Trust me that chocolate garnish makes this chocolate wine recipe even better.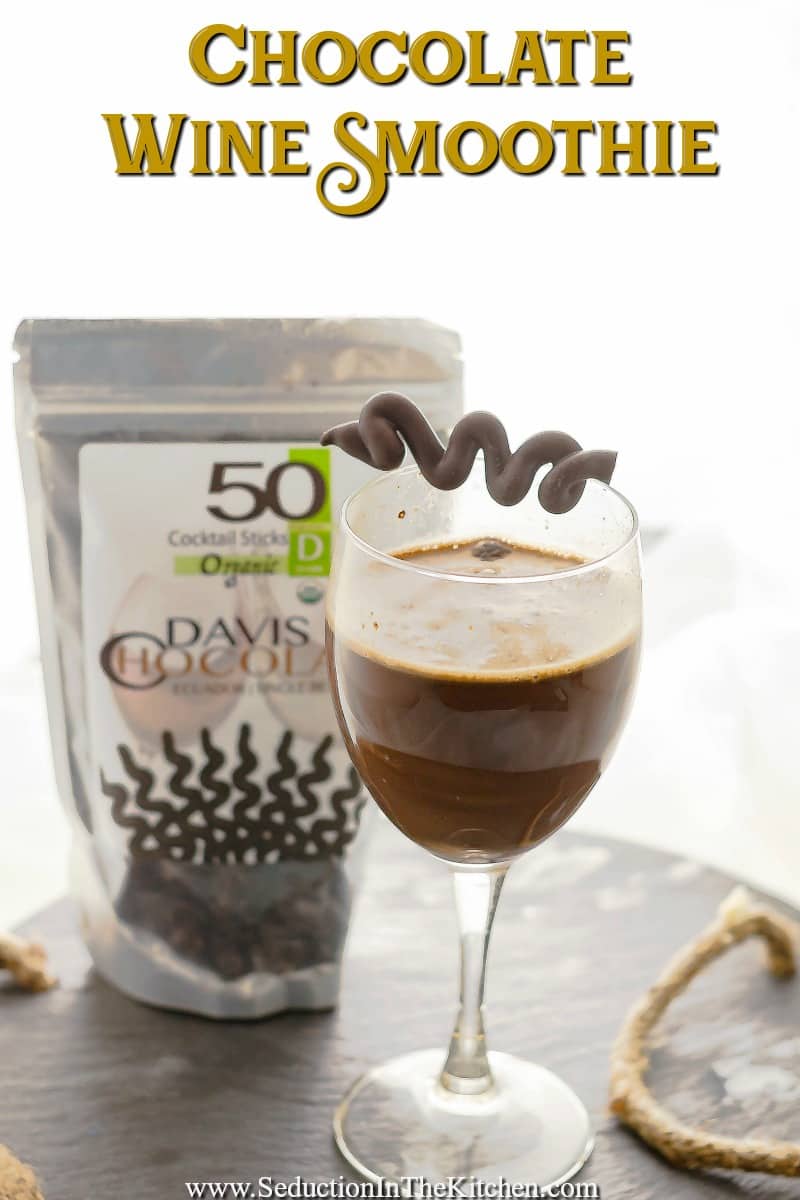 Davis Chocolate
Davis Chocolate started in 2011 and is a family-owned business. They are passionate about chocolate. What makes them stand out is they are not only organic but also use Fair Trade Certified™ cacao to support sustainable farming practices. You can learn more about Davis Chocolate by following them on Facebook, Twitter, or Pinterest.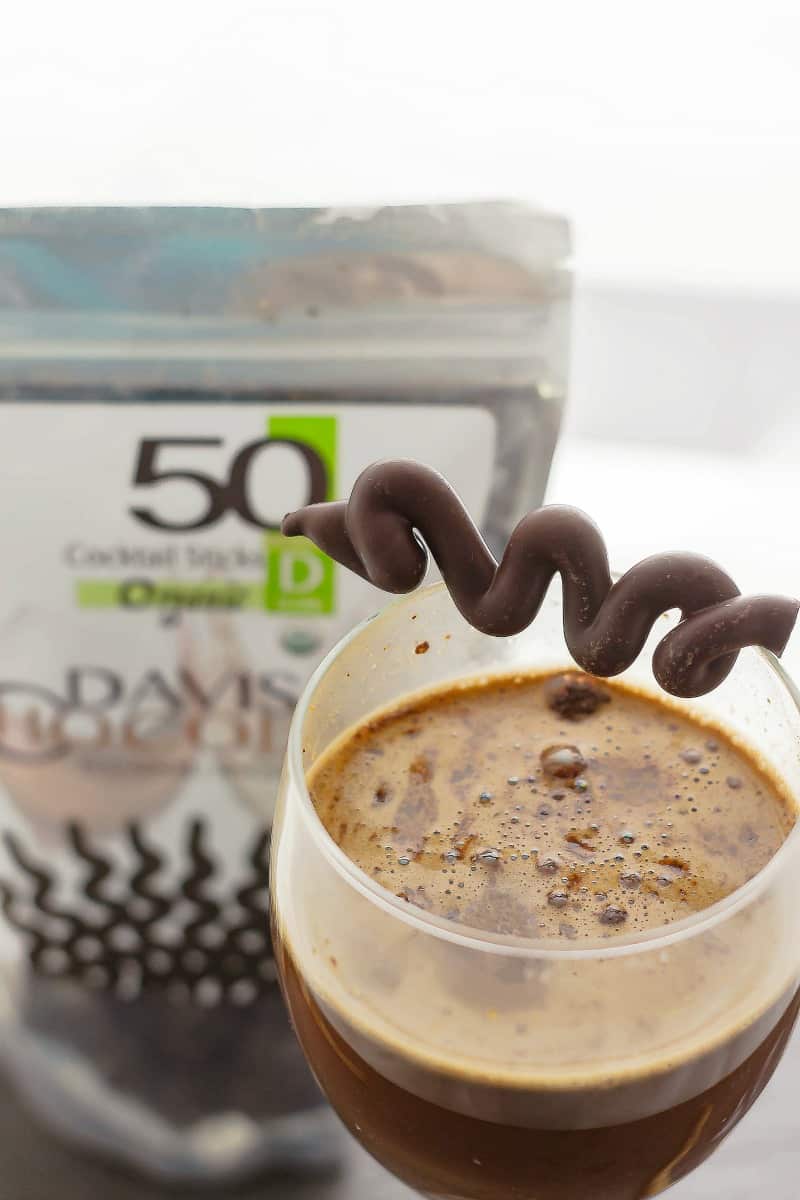 Wine Smoothie
I work in healthcare, plus I am a woman. So trust me combining wine and chocolate into a wine smoothie is a dream come true! To just sit back and relax, sipping away on this chocolate wine cocktail, it is heaven.
For This Recipe You Will Need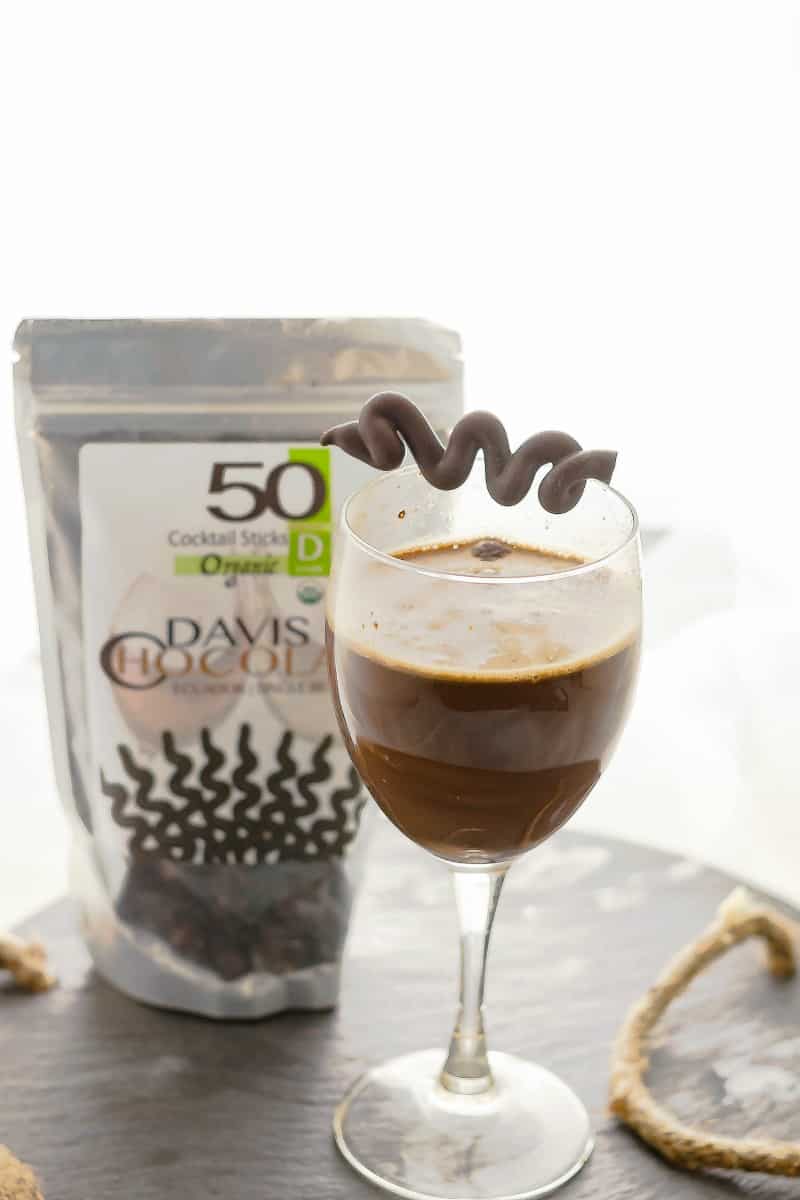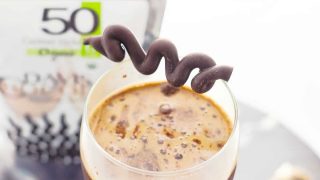 Yield:

1 Drink
Chocolate Wine Smoothie Recipe
Chocolate Wine Smoothie is a chocolate way to enjoy wine and chocolate all in one glass! Great drink to relax with.
Ingredients
3/4 cup vanilla almond milk
2 tablespoons unsweetened cocoa powder
1 tablespoon sugar
1/4 cup sweet red wine
1/2 cup ice
Instructions
In a blender combine the sugar, almond milk, and cocoa powder. Blend till it is all combined. Slowly add the red wine to the mixture as it is blending. Turn the blender off and add the ice. Pure the ice in the mixture until everything is nice and smooth. Pour into a wine glass, garnish with Davis Chocolate Chocolate Cocktail stick and ENJOY!
Nutrition Information:
Amount Per Serving:
Calories:

173
Total Fat:

3g
Saturated Fat:

1g
Trans Fat:

0g
Cholesterol:

0mg
Sodium:

122mg
Carbohydrates:

32g
Fiber:

5g
Sugar:

24g
Protein:

3g
40.5K Followers
This post was most recently updated
I want to hear what you have to say about this recipe that is on
SEDUCTION IN THE KITCHEN!
Let's get this conversation started! What do you think of this recipe?