This post was most recently updated
Vegan Lemon Garlic Angel Hair Pasta is a tasty, easy pasta recipe. This angel hair pasta recipe is vegan but can be customized to have chicken put into it. If you are looking for vegan dinner recipes, then this Vegan Lemon Angel Hair Pasta is perfect.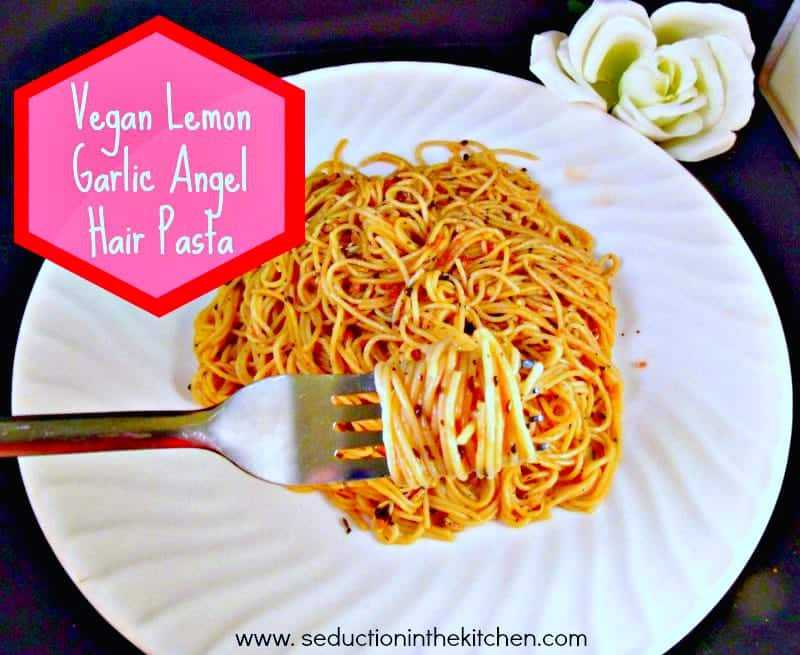 Matcha Tea
I have fallen in love with Matcha tea while I have been doing this vegan detox. What is Matcha? It's a special green tea powder and the healthiest green tea on earth.
Why? Usually, you steep green tea only to drink the water and throw away the leaves that carry the most nutrients. When drinking Matcha powder you drink the water and the powdered green tea leaves.
Vegan Detox
I am 7 days into the vegan detox. I admit I have lost a little weight. Yes, I have felt like blah the first few days, but the last few days of this detox diet, I am actually feeling, wait for it energy!
Part of this diet I am doing, I can only drink green tea.  So no I am not allowed coffee. Well, I can but has to be black.
I can not do black coffee. I am a flavored creamer type person.  Flavored creamer has artificial flavor, so coffee is out.
It may sound funny, but I have natural energy. I actually do not need coffee for the get-up and go. Yes, the first few days it was coffee withdrawal, but now wow, I feel I really do not need coffee.
Vegan Lemon Garlic Angel Hair Pasta

Easy Vegan Recipes
So I am tinkering in the kitchen with vegan dinner recipes. My sister gave me this balsamic basil dipping oil from Tastefully Simple. It got me thinking how I can use it in easy vegan recipes.
So I used this balsamic dressing in this Vegan Lemon Garlic Angel Hair Pasta recipe.  Truthfully if you do 2 tablespoons of olive oil, 1 tablespoon of balsamic, 1 teaspoon of basil whisked together, it is about the same as this dipping oil I used for this easy Vegan Lemon Garlic Angel Hair Pasta recipe.
Angel Hair Recipe
This angel hair recipe can be tailored to not be vegan. All you have to do is add some grilled chicken to the pasta. It is a great base recipe you can make your own.
No matter, this recipe is still easy vegan dinner. To me, it is the best angel hair pasta recipe. So why not add it to your collection of angel hair pasta recipes.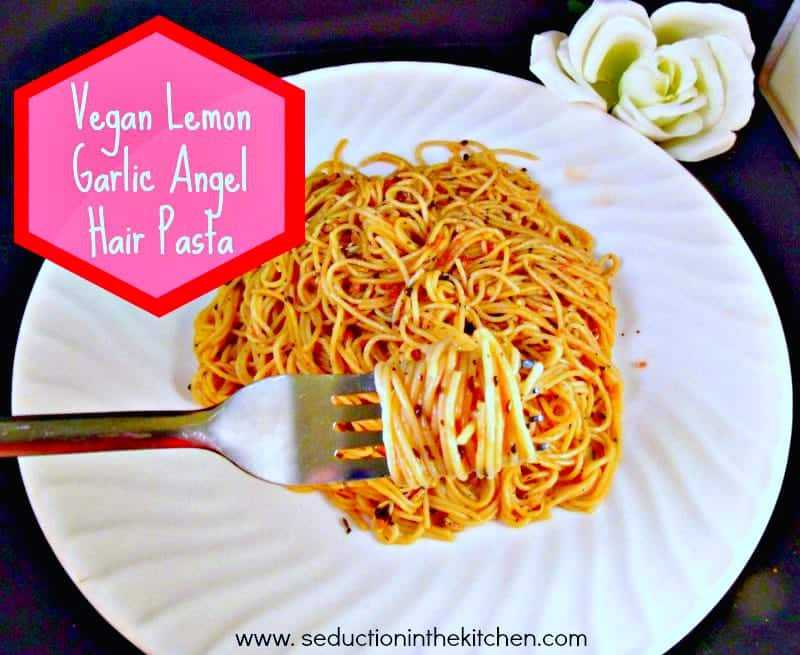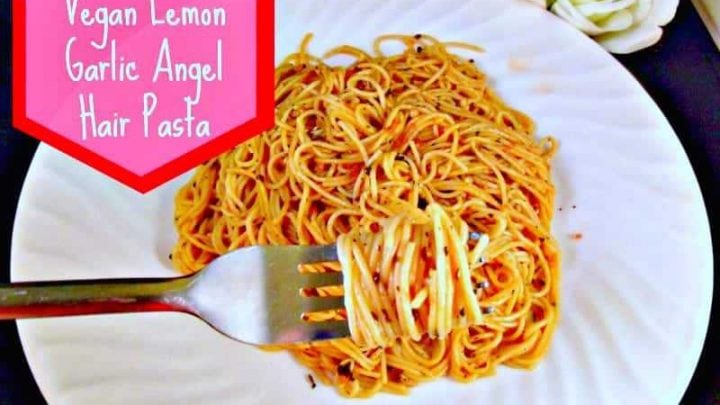 Yield:

4 servings
Vegan Lemon Garlic Angel Hair Pasta
A tasty, easy pasta recipe that is vegan, but can be customized to have chicken put into it.
Ingredients
Cooked angel hair pasta
1 lemon (juiced)
2 cloves of garlic (minced)
2 tablespoons Tastefully Simple Balsamic Basil Dipping oil
garlic salt to taste
pepper to taste
Instructions
Heat up 2 tablespoons of the dipping oil with the garlic in a pan over medium heat, about a minute, stirring so the garlic doesn't start to burn.
Squeeze in the juice of one lemon into the oil. stir it all together and let it cook for another minute.
Add the cooked angel hair, mix it up with the lemon sauce in the pan. If you want add like cooked chicken or shrimp to this you could add it now. Take it off the heat.
Season with the garlic salt and pepper and then ENJOY!
Notes
2 tablespoons of olive oil, 1 tablespoon of balsamic, 1 teaspoon of basil is equal to The Tastefully Simple 
Nutrition Information:
Amount Per Serving:
Calories:

280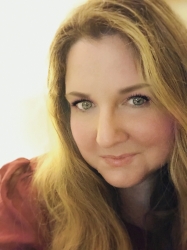 Latest posts by Deanna Samaan
(see all)