I am a participant in the Amazon Services LLC Associate Program, an affiliate advertising program designed to provide a means for me to earn fees to Amazon.com and affiliate sites.
[intro]Balsamic Couscous Salad is a light and refreshing vegetarian/ vegan option salad that is perfect for those looking for healthy recipes.[/intro]
[spacer]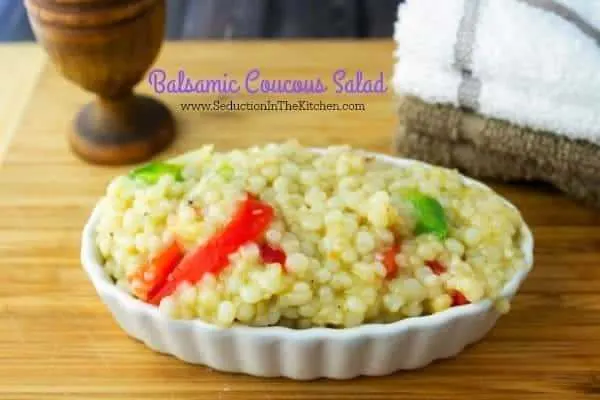 Phlebotomist
[dropcap custom_class="normal"] I [/dropcap]'m a phlebotomist by day. I have been one for 18 years and my specialty is hard sticks. I can get those really tiny veins with one poke with little discomfort. I got sensitive fingertips that I can feel veins when others can't, it is a gift I have.
So, sometimes because I am in demand a lot, I feel I live in my scrubs. Its part of working in medical, your laundry is 90% scrubs and 10% other clothes. Trust me scrubs are not as flattering like the scrubs that are worn on Grey's Anatomy.
If I had someone Taylor a scrub set for my body, of course, they would flatter my figure. We don't have that in real life. We get unisex scrubs that can be reversible if needed. If only real life was like Grey's Anatomy.
Changes
Why bring this up? Sometimes what you see isn't always what really is. I know sounds like a fortune cookie, what's my point. I am all for change but I admit I think a bit of pack rat that I keep things too long, especially with Seduction in the Kitchen. I'm working on improving it, I took huge steps today with my social media accounts.
You may or may not have noticed but most my accounts: Twitter, Pinterest, and Instagram all had LovelyPinkDiva as the handle. Lovely Pink Diva was a blog I had that was for women. It was this concept I had to help women remember they are a woman not just a mom, career women, etc.
It did decently but my heart wasn't really in it. So it was disbanded. I still had the social media accounts for it. So I used those accounts for Seduction in the Kitchen because had a following and I was sentimental and liked the name. Now I feel it confuses people.
Today the LovelyPinkDiva in the handles is gone and after a lot talk and debate because I can't fit the entire Seduction in the Kitchen as a handle it was decided:
Twitter: @SeductionRecipe
Instagram: seductionrecipes
Pinterest: SeductionRecipe
It is a positive change to do that and get rid the pack rat way of keeping the old stuff. Plus it good to do a little cleaning up is it not?
So getting back to the fortune cookie saying I said earlier. What you see isn't always what it is, means you saw the name of one old blog as a handle but it wasn't that blog it was the new one.
Balsamic Couscous Salad Video
As promised, I did another recipe video! I got it up on my YouTube Channel and I also have it on here. I talked to my good friend, who I know you will love, into doing quick kitchen tip videos with me. I love to really build up the YouTube Channel. So I am thinking what I am going to do is have these kitchen tips videos on The YouTube Channel and maybe I have like Recipe Tip of the Week on here.
Balsamic Couscous Salad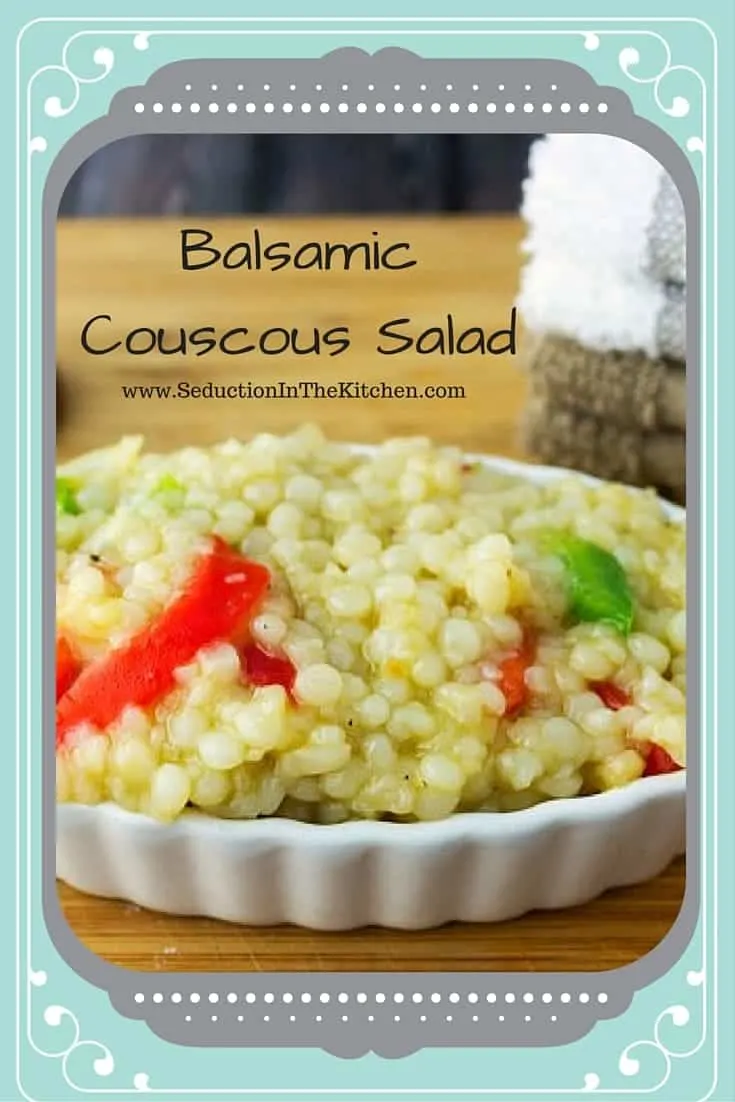 When I went to Texas de Brazil, which you can see a video of on my YouTube Channel, it is one the places to dine at in Cleveland. Anyway, I was there and they have this salad bar that has like 60 items on the menu, including a couscous salad, that I loved. I wanted to do it a little different. I have this hemp seed oil that was sent to me from Just Hemp Foods I really wanted to use it to make a salad, plus I am loving white balsamic vinegar, I thought these two ingredients would be good on a couscous salad.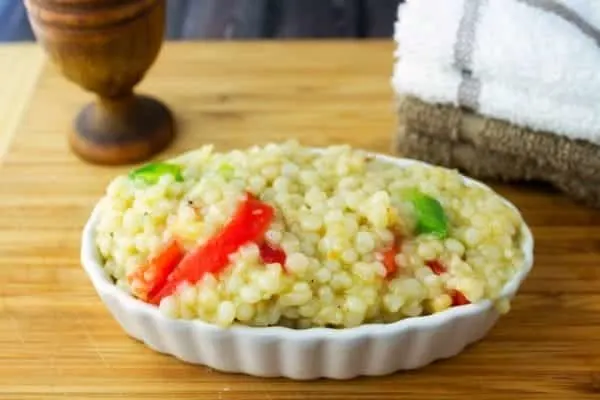 Check out these other salads from Seduction in the Kitchen: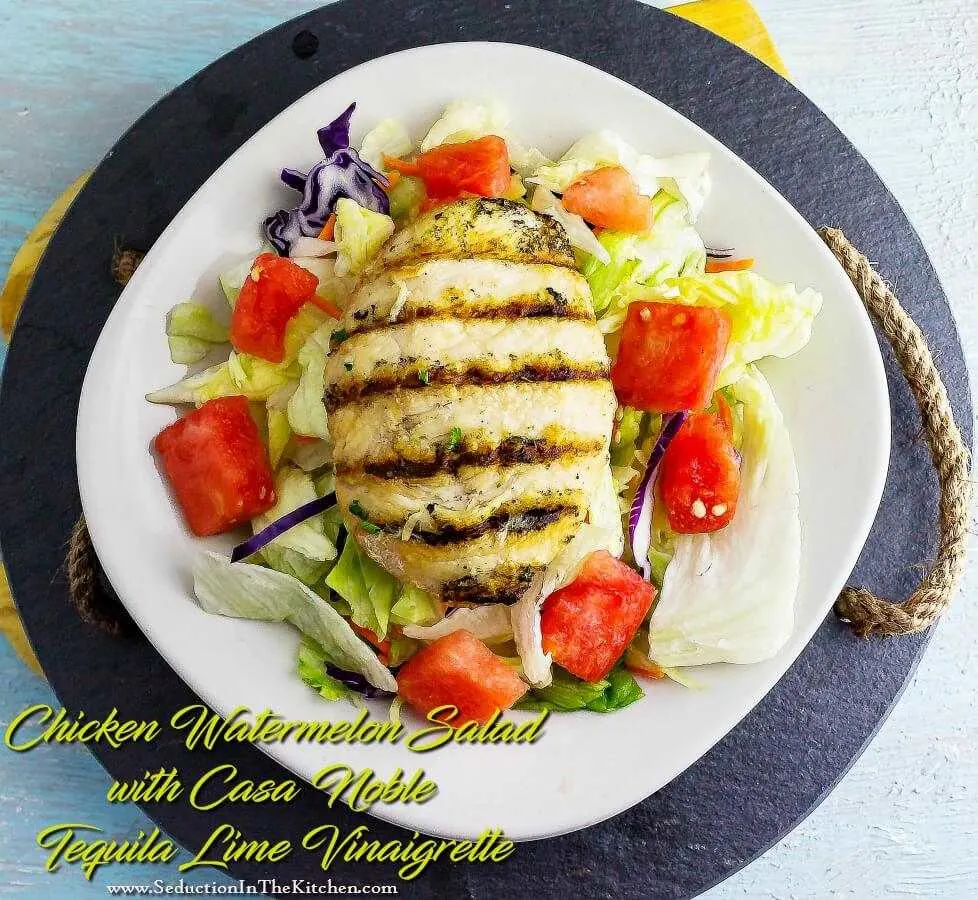 Chicken Watermelon Salad with Casa Noble Tequila Lime Vinaigrette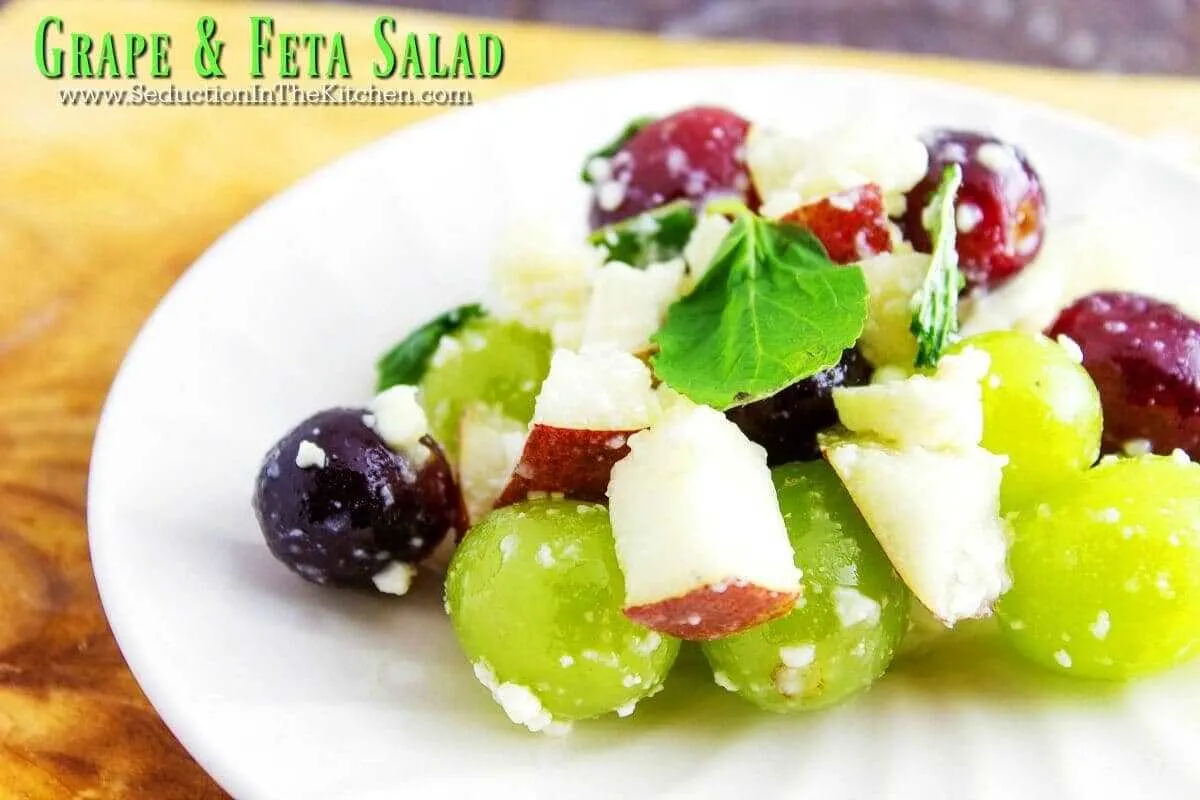 Yield: serves 6
Balsamic Couscous Salad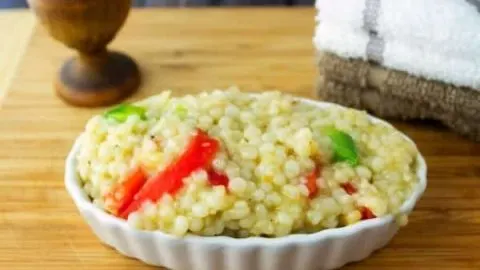 A light and refreshing is what this Balsamic Couscous Salad is. Looking for a healthy option, look no further. A recipe from Sed
Ingredients
1 cup chicken broth or vegetable broth
3/4 cup couscous
3 tablespoons white balsamic vinegar
1 tablespoon olive oil or Just Hemp Seed Oil
1 tablespoon mustard
1/2 teaspoon lemon zest
1 red pepper (chopped)
1 green pepper chopped
1 small onion (chopped)
Instructions
Bring stock to a boil in a heavy saucepan.
Stir in couscous.
Cover pan, remove from heat and set aside 15 minutes
In a separate bowl, Combine balsamic vinegar, olive oil, mustard and lemon zest. Whisk it well
Transfer couscous to a large bowl.
Fluff with a fork.
Add the peppers and onions to bowl with cooked couscous.
Mix gently.
Pour dressing over mixture and mix again.
Serve it up and ENJOY!
Notes
I personally think the longer this sits the better the flavor, I like it better the next day.
Recommended Products
As an Amazon Associate and member of other affiliate programs, I earn from qualifying purchases.
Nutrition Information:
Yield:
6
Serving Size:
1
Amount Per Serving:
Calories:

117
Total Fat:

5g
Saturated Fat:

1g
Trans Fat:

0g
Unsaturated Fat:

4g
Cholesterol:

1mg
Sodium:

298mg
Carbohydrates:

16g
Fiber:

1g
Sugar:

4g
Protein:

3g
Check out my the latest on my other blog: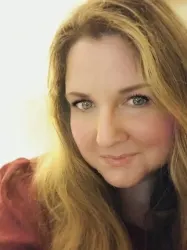 Latest posts by Deanna Samaan
(see all)