I am a participant in the Amazon Services LLC Associate Program, an affiliate advertising program designed to provide a means for me to earn fees to Amazon.com and affiliate sites.
[intro]Blackened Shrimp Pasta is a creamy cajun shrimp pasta. This recipe for blackened shrimp is drowned in a cheesy sauce that is amazing. Shrimp pasta recipe is perfect comfort food. Serves 4[/intro]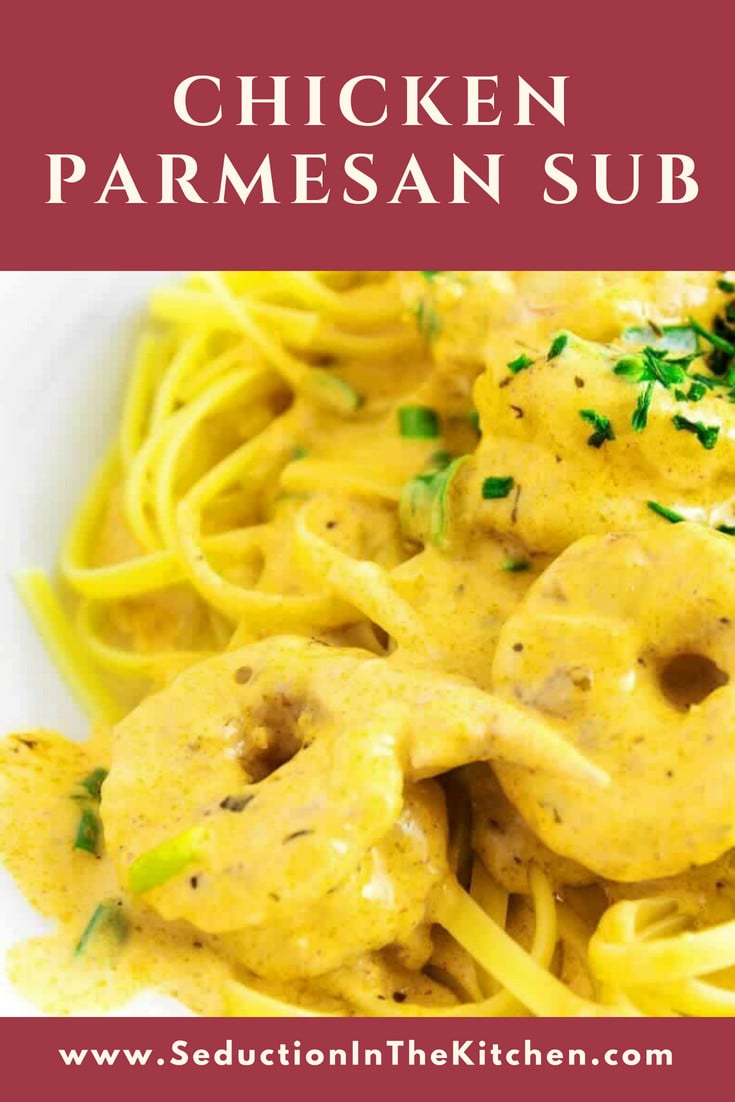 Mardi Gras
Have you ever been to Mardi Gras? Me personally? No, I have not, but I have always wanted to go. I want to see the festivities, the parades just do a YOLO moment.
Would I expose my breasts to get beads? Well, maybe. Course by the time I do go to Mardi Gras, I would be most likely retired, 65 years old and my breasts would be like balloons that have been inflated for a week and are hanging low. The floats might throw beads at me to keep my shirt on by then!
In all honesty, sometimes you do need to step outside the box. Do something you never thought you would do. Mardi Gras in a way is like that. You can go down to New Orleans and step outside of your comfort zone, just live in the moment.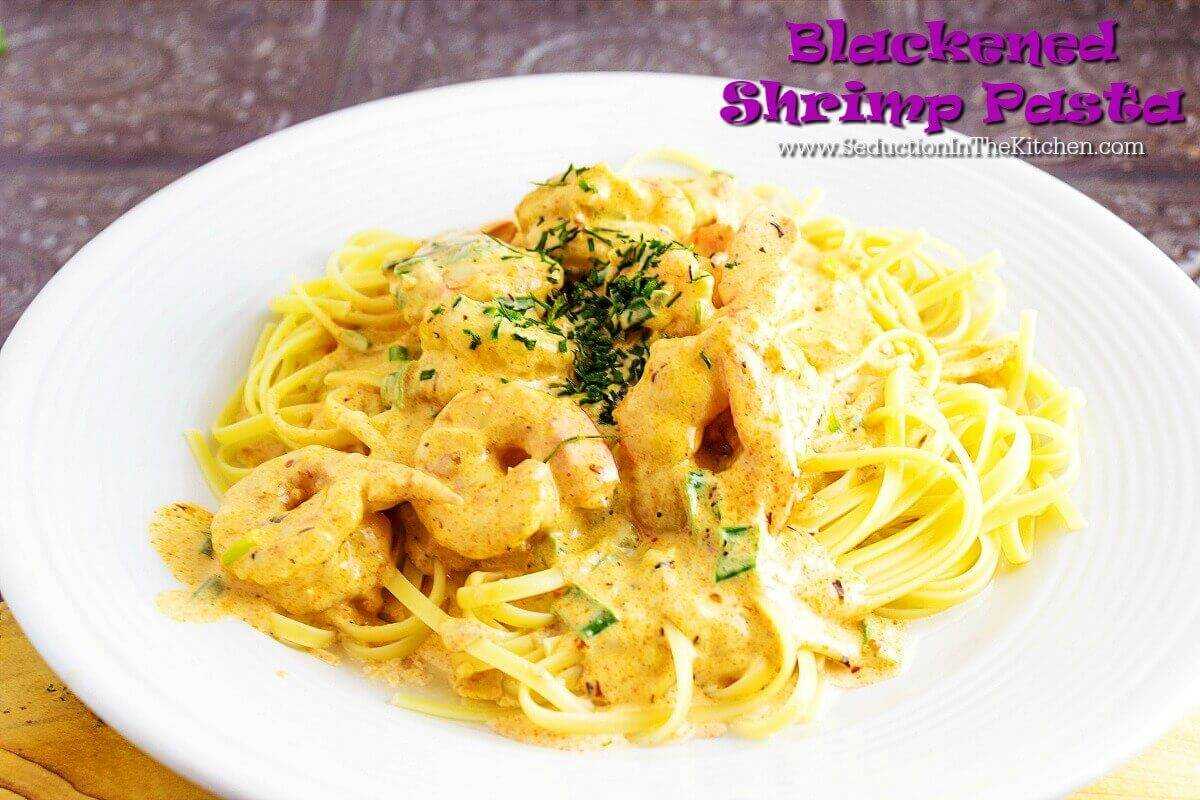 Sunday Supper
It is Sunday Supper time. So as you may have guessed with the Mardi Gras talk, this week's theme is MARDI GRAS! The host for this theme is Marion of Life Tastes Good.
Recipe For Blackened Shrimp
I wanted to do something a bit different for Mardi Gras. I wanted to think outside the box from the normal Mardi Gras fare. I recently discovered this blackened seasoning from Chef Eddie Tancredi called etc. So a recipe for blackened shrimp was developed!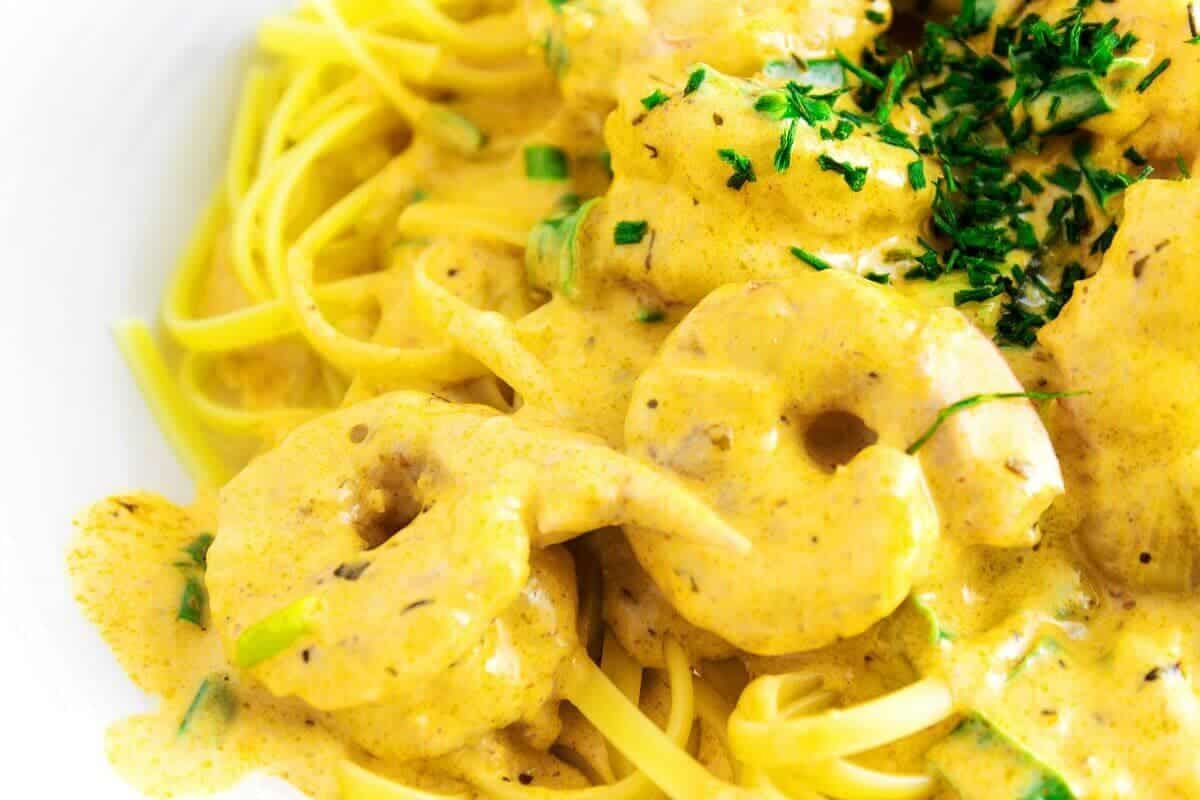 Blackened Shrimp Recipes
New Orleans is known for shrimp. So blackened shrimp recipes is perfect for Mardi Gras recipes. However recipe for blackened shrimp wasn't enough, this shrimp recipe needed something more.
Creamy Shrimp Pasta
For the heat of the blackened spices, how about something to cool it down with? Yes, that is perfect, a cool creamy cheese sauce, creamy shrimp pasta! Yes making a creamy cajun shrimp pasta would be perfect!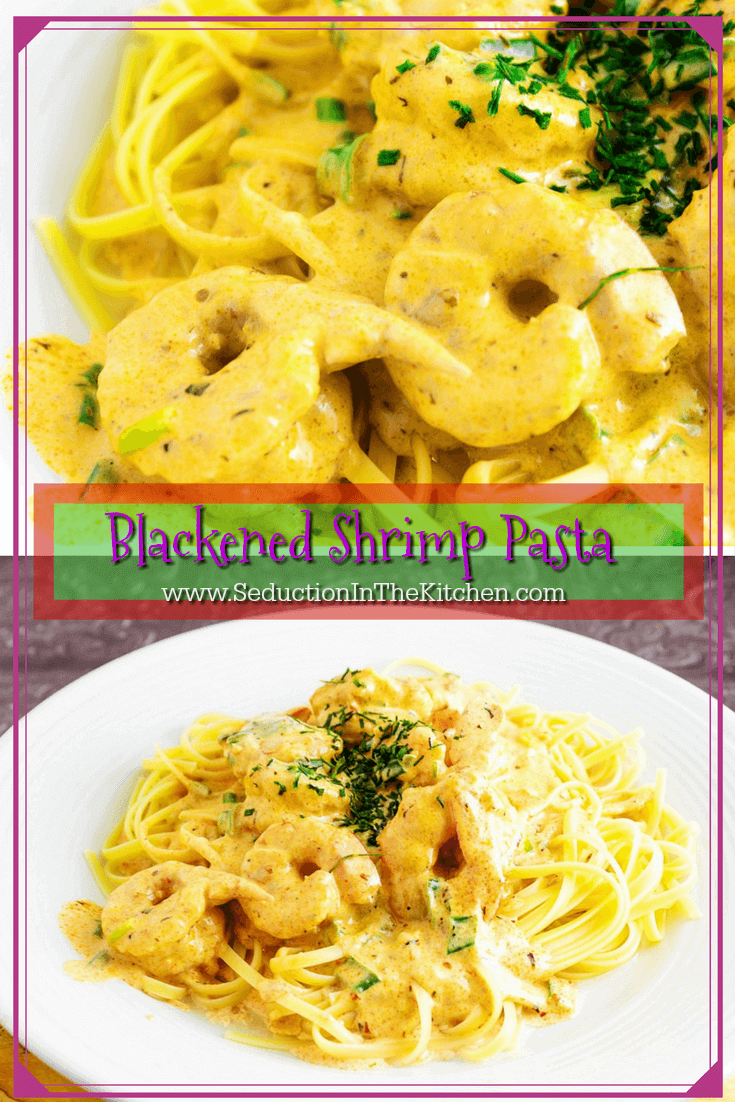 Cajun Shrimp Pasta Recipe
A Cajun shrimp pasta recipe just screams Mardi Gras and is perfect for Sunday Supper. I love a good shrimp pasta recipe. This combines heat with a creamy cheese sauce sounds like food paradise to me.
For This Recipe You Will Need
Blackened Shrimp Pasta
I personally love this blackened shrimp pasta. I ad mot since I love shrimp anyway, shrimp and pasta recipes rank high on my list. However, this blackened shrimp pasta just seduces my taste buds!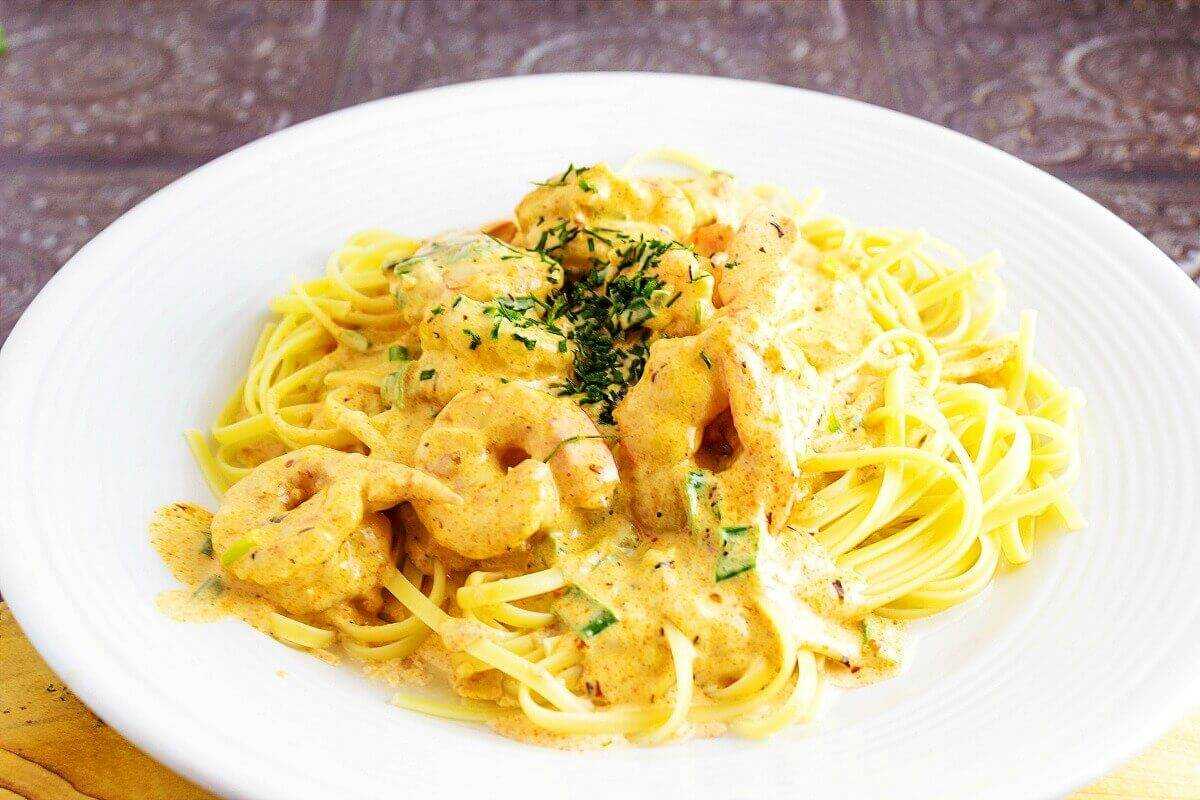 Yield:

4 servings
Blackened Shrimp Pasta Recipe
Blackened Shrimp Pasta is a Blackened Cajun shrimp with a creamy cheese sauce that you will fall in love with. A Mardi Gras inspired recipe made for #SundaySupper from Seduction in the Kitchen.
Ingredients
1 lb dry linguine
2 tablespoon Lemon Olive Oil
2 cups heavy whipping cream
1 tablespoon Blackened Seasoning
1 cup chopped green onion
1/2 lb shrimp (peeled and deveined)
1 cup shredded Gruyere cheese
Chives for garnish
Instructions
Cook pasta in a large pot of boiling salted water until al dente.
Meanwhile, heat up the olive oil in a saute pan.
Add the Blackened Seasoning
Make sure the shrimp is covered in the seasoning. Cook the shrimp for about 2-3 minutes.
Add the green onions to the pan.
Next, pour cream into the skillet. Cook over med. heat, stirring constantly until just boiling.
Simmer 8 minutes, or until thickened.
Stir in cheese, blending well.
Drain pasta. Put onto a plate.
Last, top the pasta with the shrimp and sauce.
Serve it up and ENJOY!
Nutrition Information:
Amount Per Serving:
Calories:

0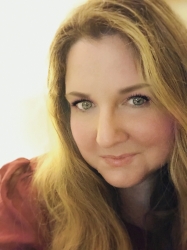 Latest posts by Deanna Samaan
(see all)