Last Updated on September 17, 2020 by Deanna Samaan
The Mac Pizza is the Pizza version of a popular fast food hamburger, but only better. This Big Mac pizza will delight everyone in the family. Why not make this cheeseburger pizza recipe on the family fun night! Makes 2 Pizzas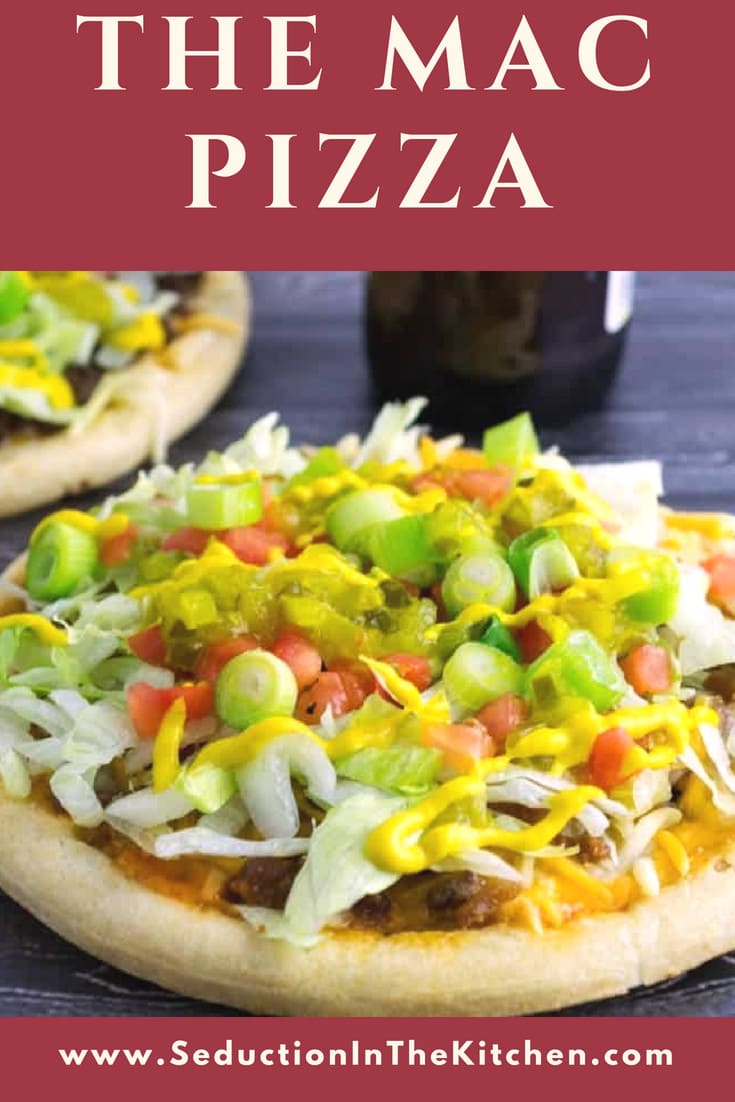 Sunday Supper
It is Sunday Supper Time again! This week's theme is PIZZA! Who doesn't love pizza? You will be blown away with all this yummy pizza yumminess that is being hosted by Coleen Hill of The Red Headed Baker.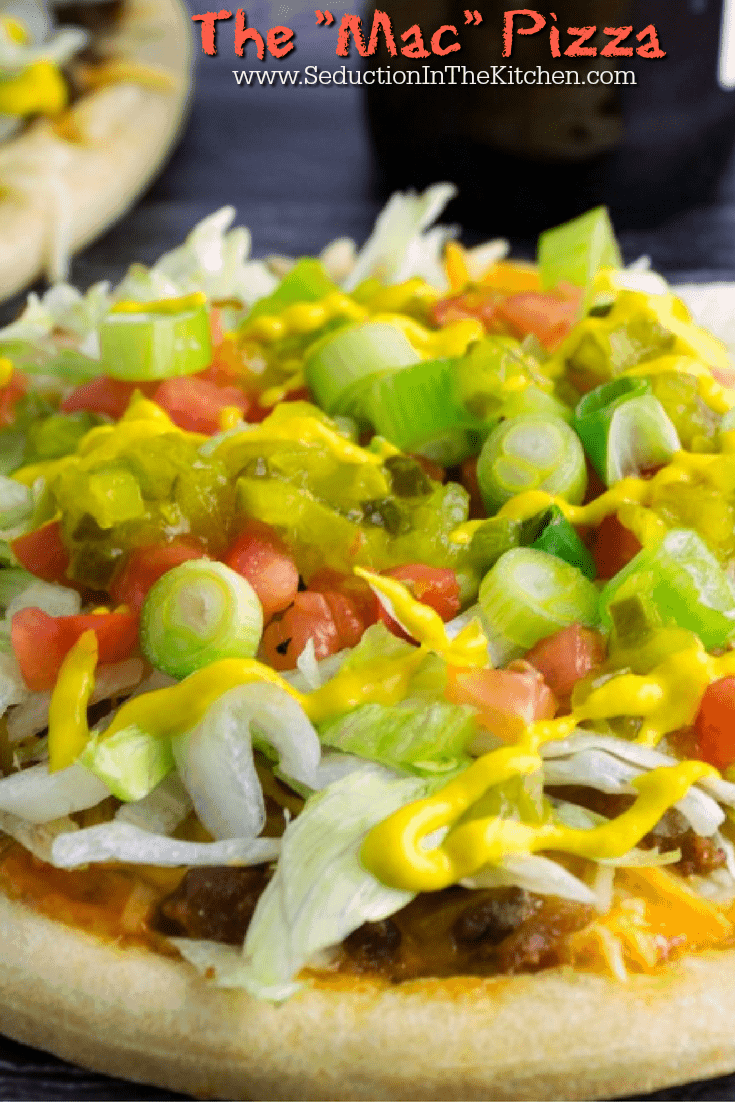 Cheeseburger Pizza Recipe
I have had this cheeseburger pizza recipe for a while. It is finally able to debut this cheeseburger pizza recipe as the big mac pizza. That is right I took a cheeseburger pizza and gave it the mac pizza makeover!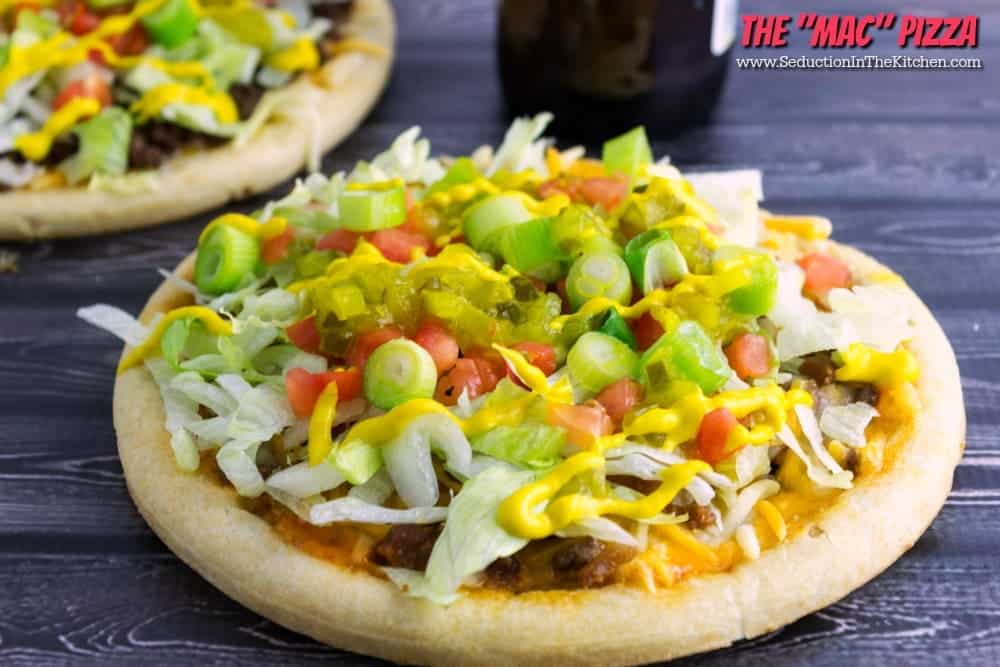 The Mac Pizza
I wanted to do something different from what you normally get on a pizza. I know pizza places like Papa John's has cheeseburger pizzas on the menus. So I decided I wanted to take the cheeseburger pizza recipe and make it The Mac Pizza.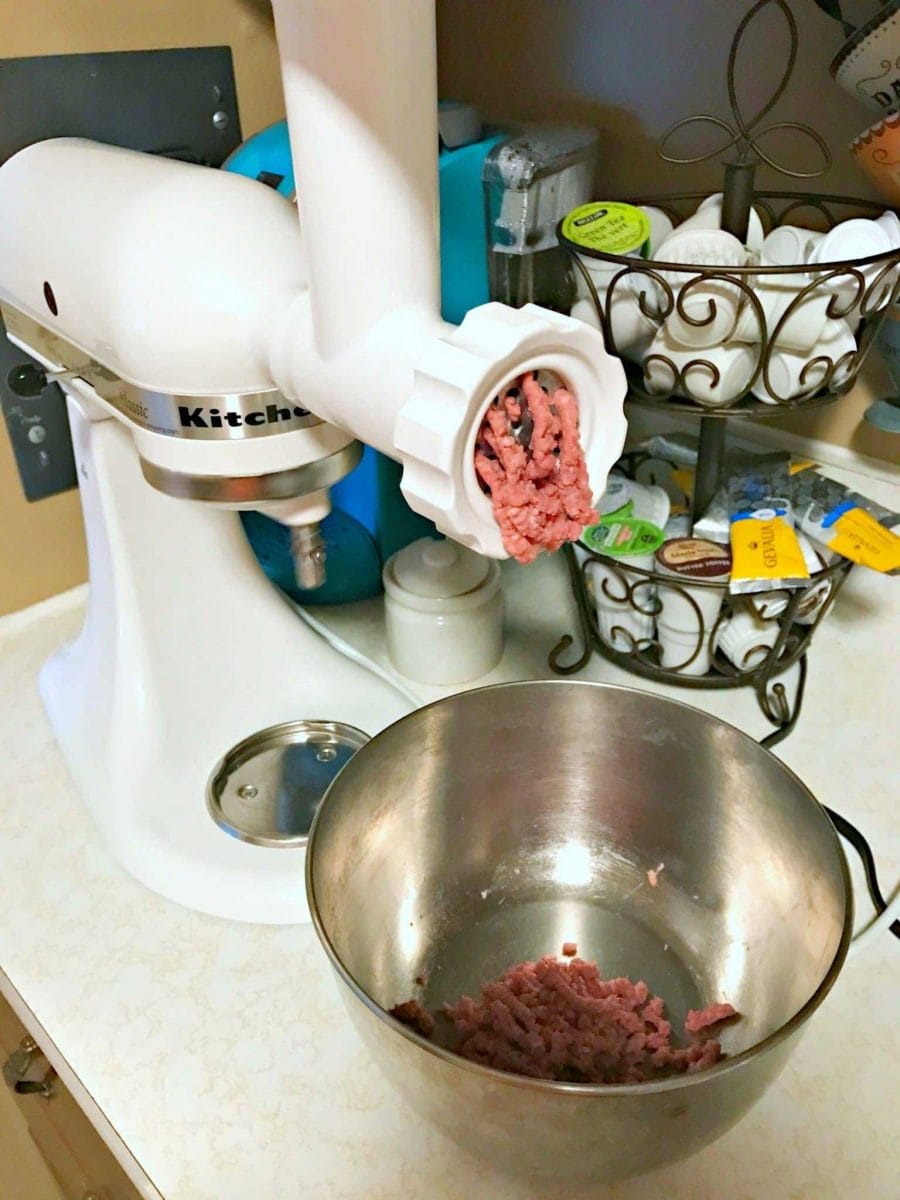 Ground Beef Pizza
I got a surprise birthday gift, I got a Kitchenaid stand mixer. I have been wanting one for years, but honestly, I never could afford one.Someone special got me one for my birthday.
For This Recipe You Will Need
One of the features I am totally loving it is that I can grind my own meat. So for this ground beef pizza, I was able to grind my own meat for it. So this really is a fresh beef mac pizza!

Big Mac Sauce Recipe
What makes a big mac pizza? It is that big mac sauce! I did search the internet to see if I can find Big Mac sauce recipe. What I found was the Big Mac sauce is:
mayonnaise
sweet pickle relish
white vinegar
salt
French dressing
finely minced white onion
sugar
In other words, it is Thousand Island Dressing. So it was better to just buy Thousand Island Dressing for this big mac pizza.
Big Mac Pizza
This Big Mac Pizza reminds me of a pizza I used to get in Pittsburgh called a roundup pizza which is a sandwich on a pizza. This mac pizza is an open-faced burger, only in pizza form!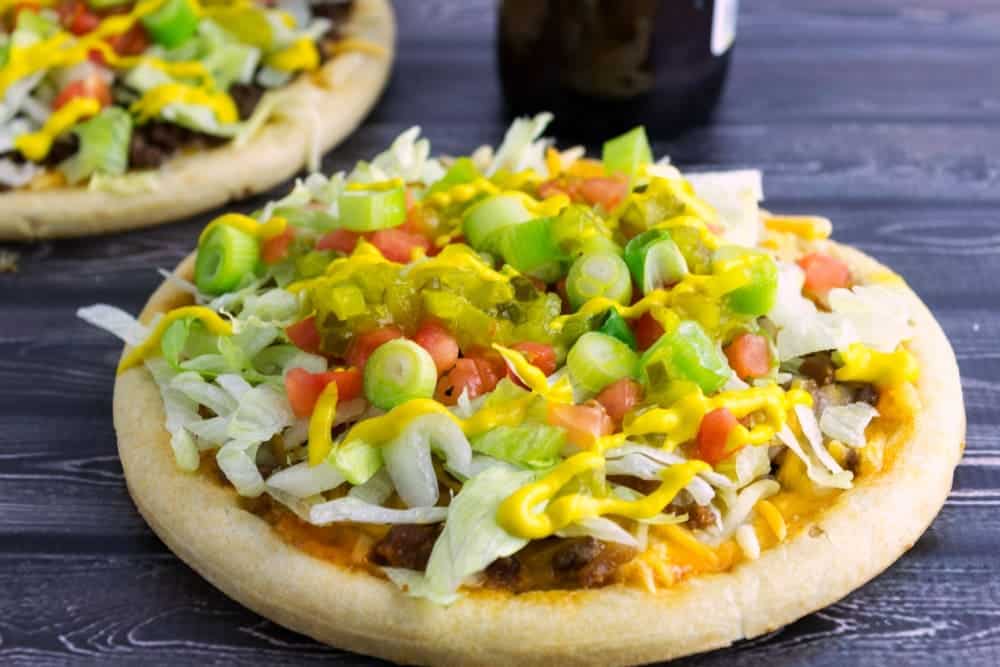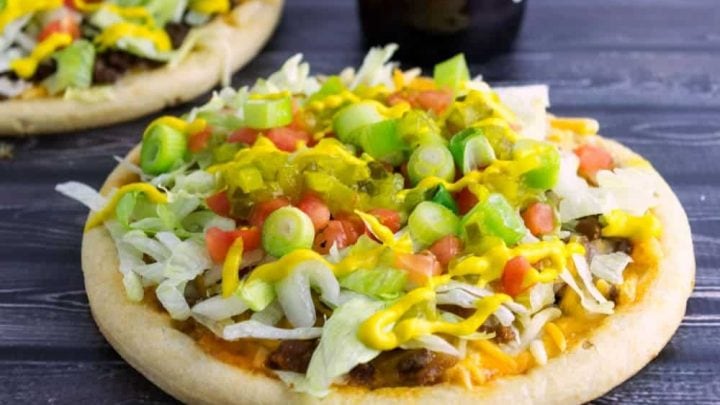 Yield:

2
The Mac Pizza Recipe
The Mac Pizza is the Pizza version of a popular fast food hamburger, but only better. This pizza will delight everyone in the family and will become the favorite pizza to make on a Saturday night!
Ingredients
1 bottle thousand island dressing
2 small prepared personal Bobali pizza crusts
1 lb lean ground beef cooked
1 cup colby-monterey jack cheese shredded
5 pieces bacon crumbled
2 teaspoons dill pickle relish, divided
2 teaspoons bottle prepared mustard, divided
1/2 cup lettuce shredded
1/4 cup tomatoes diced
2 whole green onions, sliced
Instructions
Heat the oven 400.
Spread the dressing over pizza crusts using less or more depending on your taste
Next, spread hamburger on top of each crust.
Then, top with the cheese and bacon on each one.
Bake about 8 min until cheese is melted.
Top each one with lettuce, green onions, tomatoes, dill pickle relish, and mustard.
Cut into slices and ENJOY!
Nutrition Information:
Amount Per Serving:
Calories:

3285
Total Fat:

229g
Saturated Fat:

52g
Trans Fat:

1g
Cholesterol:

349mg
Sodium:

10580mg
Carbohydrates:

200g
Fiber:

26g
Sugar:

69g
Protein:

108g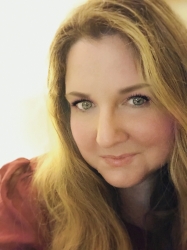 Latest posts by Deanna Samaan
(see all)