This post was most recently updated
The Grey Stuff Cupcakes inspired by Be Our Guest Grey Stuff. A popular dessert at Walt Disney World's Magic Kingdom. You recall from Beauty and The Beast, "try the grey stuff, it's delicious." That's what this Disney cupcake recipe is. Serves 12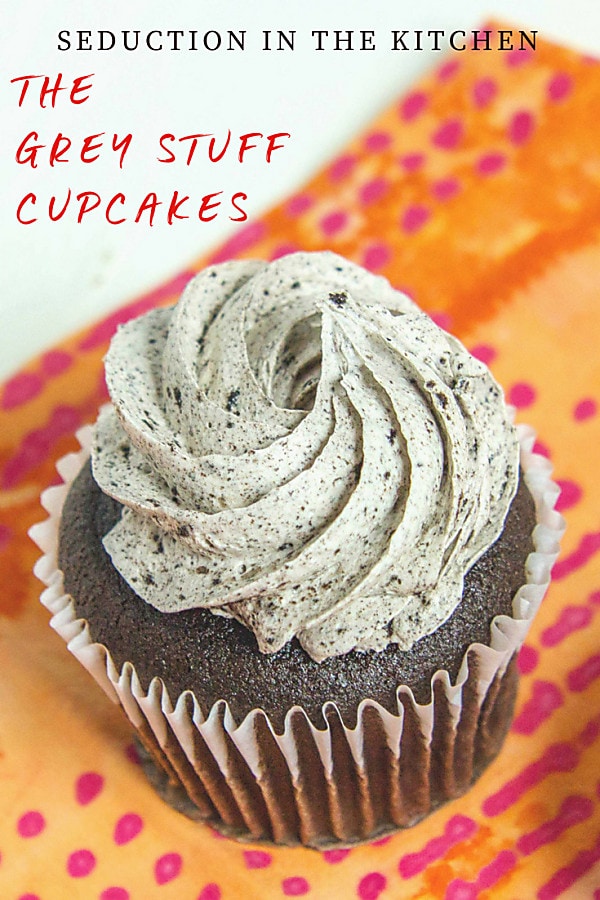 Disney Recipes
I love Disney recipes. Actually, I am a huge fan of Disney anything, but Disney recipes have a place in my heart. Why? Because I have a second blog, that I will be starting back up again that is full of Disney recipes: The Recipes Of Disney.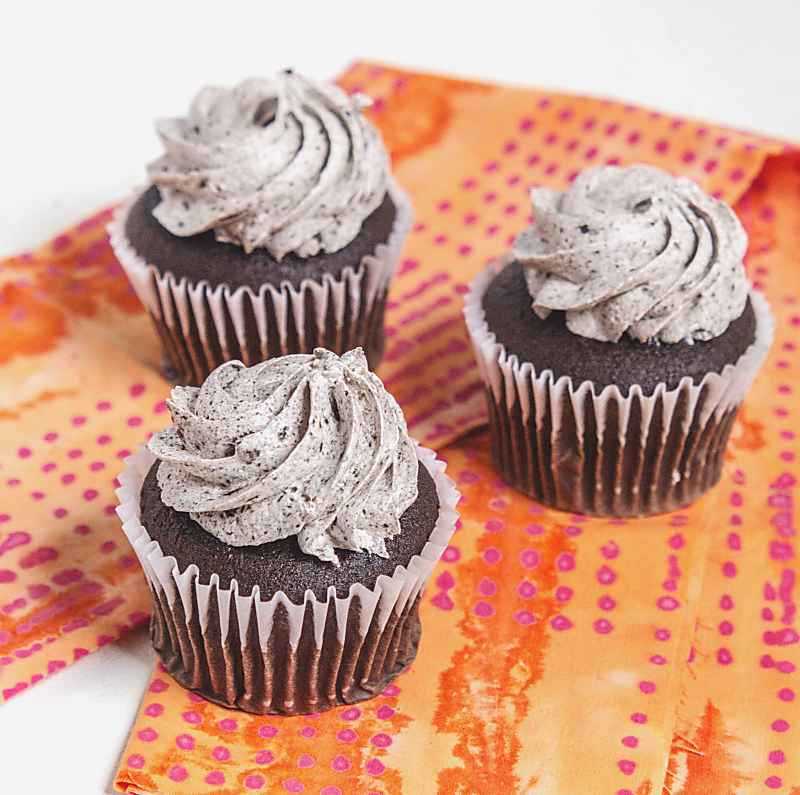 Cookies n Cream Cupcakes
In the M&M Cupcakes, I had made a bunch of chocolate cupcakes. I decided I needed to do something with chocolate cupcake recipes. Well, cookies n cream cupcakes came to mind. But I decided I wanted to do more of a Disney inspired food.
Disney World Cupcakes
Disney World has an amazing bakery. They make these Disney world cupcakes that are so sinfully good. I am lucky to have access to a few Disney cupcake recipes for The Recipes Of Disney. I wanted Disney theme cupcakes here on Seduction In The Kitchen.
Walt Disney World's Be Our Guest Grey Stuff
Walt Disney World has a newer place to dine and called Be Our Guest. It is based on Beauty and the Beast. The most popular dish at Be Our Guest is Grey Stuff. You recall in the song where Lumiere said:
Try the grey stuff, it's delicious
That is what Be Our Guest grey stuff is based on from! The Grey Stuff is a cookie and cream based dessert and perfect for Disney theme cupcakes.
Grey Stuff Recipe
The grey stuff recipe goes nicely on top of rich chocolate cupcakes. This Walt Disney World recipe really makes wonderful decadent chocolate cupcakes. This Disney cupcake is the perfect cupcake fit for a princess!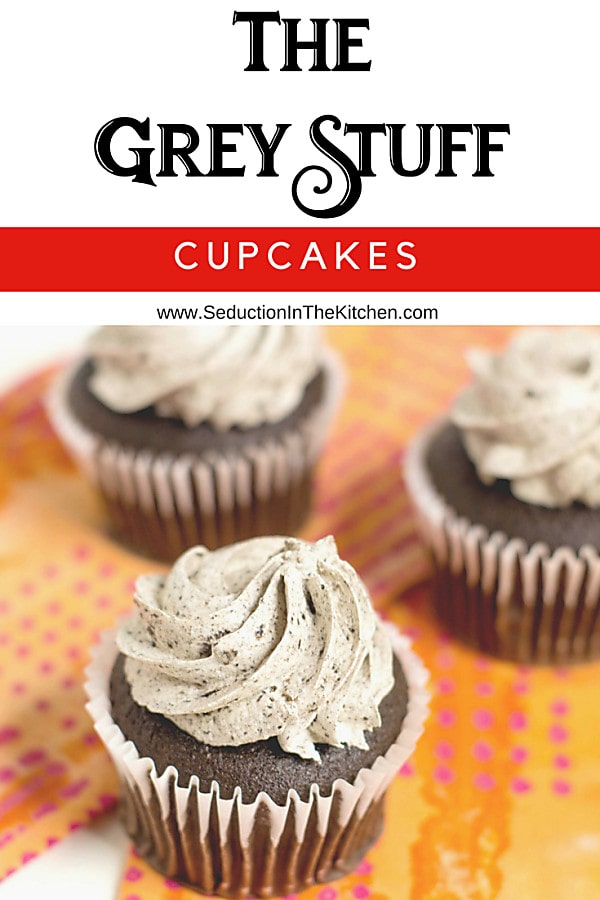 The Grey Stuff Cupcakes
That Walt Disney World recipe is what inspired me to create The Grey Stuff Cupcakes. Instead, ordinary cookies n cream cupcakes, why not make Disney Cupcakes with the chocolate cupcakes. What makes the grey stuff recipe differ from cookies n cream buttercream is pudding.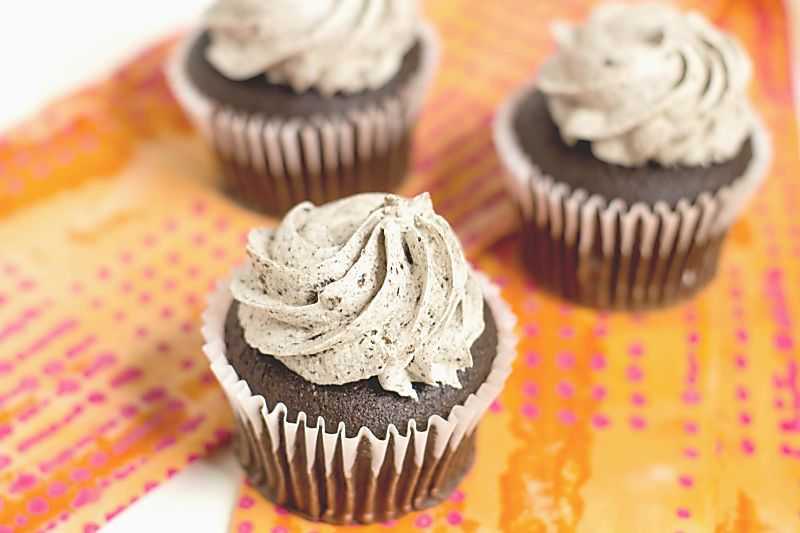 For This Recipe You Will Need
The Grey Stuff
Using pudding in The grey stuff, it gives a whipped cream texture. Which is perfect for a chocolate cupcake. Kids, old and young alike will love this grey stuff recipe. The only thing I did not do with this Disney Grey Stuff recipe was adding the edible pearls.
I could not find the right colored edible pearls here in Cleveland. Honestly, I didn't feel like ordering them from Amazon. The grey, black, cream pearls are for decoration anyway on The Grey Stuff.
So if you are looking for a whipped cream cookies n cream cupcake recipe, look no further than this Grey Stuff Cupcakes recipe. You will love these decadent chocolate cupcakes. So why not make a batch of this Disney inspired food and enjoy the grey stuff, it is delicious!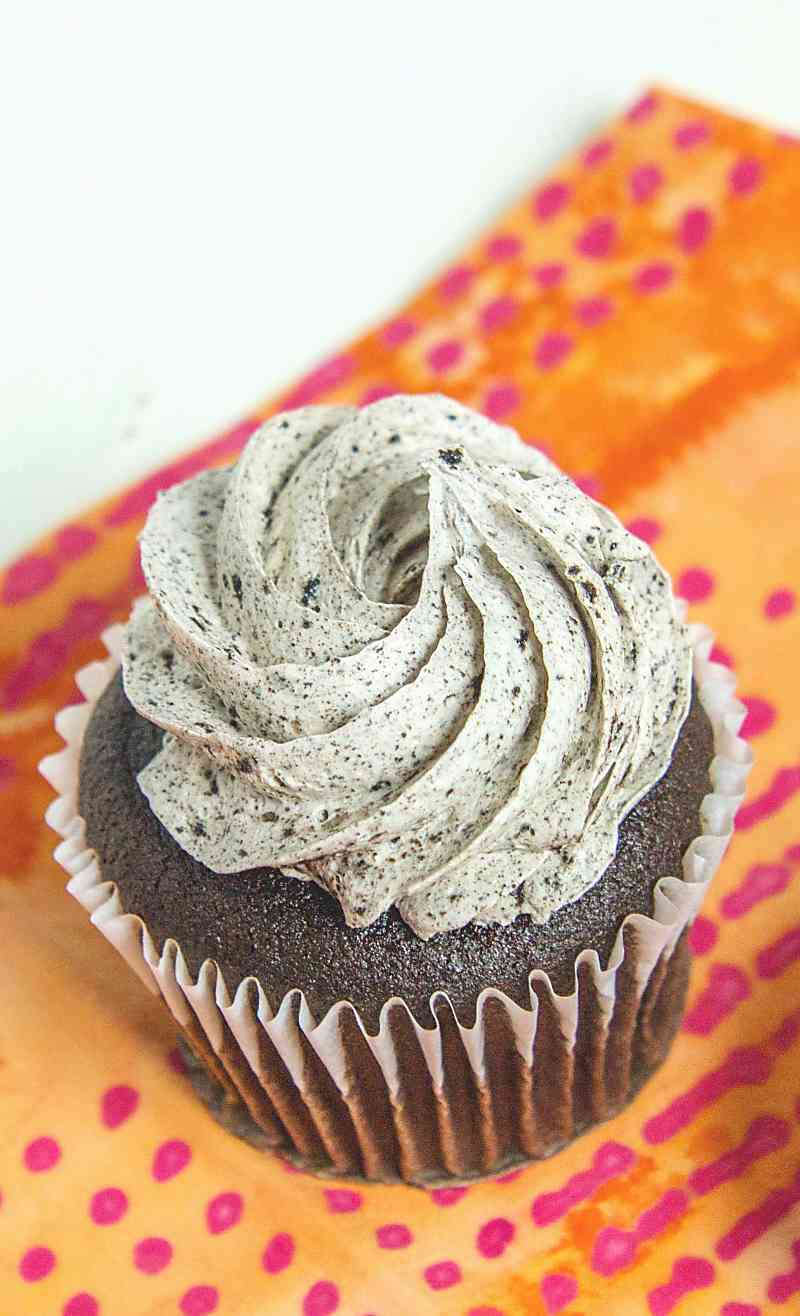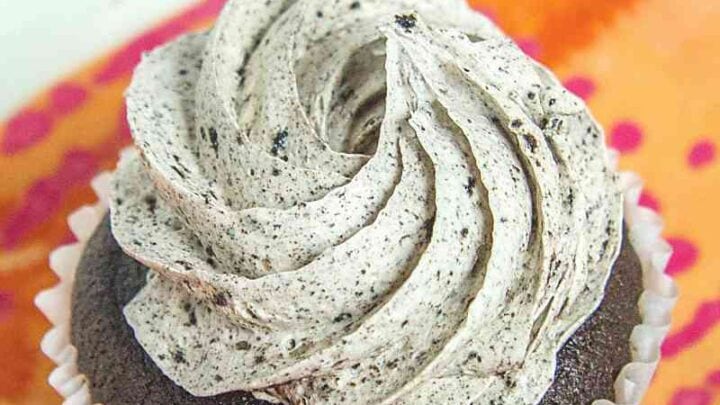 Yield:

12 cupcakes
The Grey Stuff Cupcakes Recipe
Total Time:
1 hour
10 minutes
The Grey Stuff Cupcakes inspired by a popular treat at Walt Disney World. You recall from Beauty and The Beast, "try the grey stuff, it's delicious." That's what this cupcake recipe is, the grey stuff on a chocolate cupcake.
Ingredients
1 small pkg (3.4 oz) Instant Vanilla Pudding Mix
1½ cups milk
15 Oreos
1 small tub Cool Whip (8 oz)
2 TB Instant Chocolate Pudding Mix
Baked Chocolate Cupcakes
Instructions
Prepare and bake chocolate cupcakes, let them cool.
In a medium bowl, combine pudding mix and milk. Whisk well and refrigerate for 10 minutes.
Place Oreos in a food processor and blend until they become crumbs.
Mix the crushed Oreos in with the pudding mixture and mix well.
Fold in Cool Whip and chocolate pudding mix until well combined and refrigerate for one hour before serving
Place the Grey stuff in a piping bag
Add a dollop to the middle of a cupcake and then pipe a spiral around it.
Serve them up and ENJOY!
Notes
Keep unused cupcakes in the fridge!
Recommended Products
As an Amazon Associate and member of other affiliate programs, I earn from qualifying purchases.
Nutrition Information:
Yield:
12
Serving Size:
1
Amount Per Serving:
Calories:

146
Total Fat:

5g
Saturated Fat:

2g
Trans Fat:

0g
Unsaturated Fat:

3g
Cholesterol:

4mg
Sodium:

224mg
Carbohydrates:

24g
Fiber:

0g
Sugar:

16g
Protein:

2g
Check out my the latest on my other blog: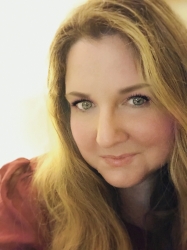 "Seduction in the Kitchen" started because I have the belief that everyone has an affair with food. It is that belief that fuels my passion for cooking and baking.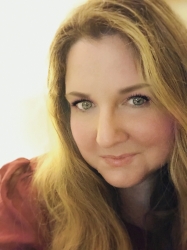 Latest posts by Deanna Samaan (see all)