I am a participant in the Amazon Services LLC Associate Program, an affiliate advertising program designed to provide a means for me to earn fees to Amazon.com and affiliate sites.
M&M Cupcakes is a simple cupcake recipe. If you are looking for fun cupcakes, then these easy cupcakes are it!. This is one of the best m&m recipes you will find!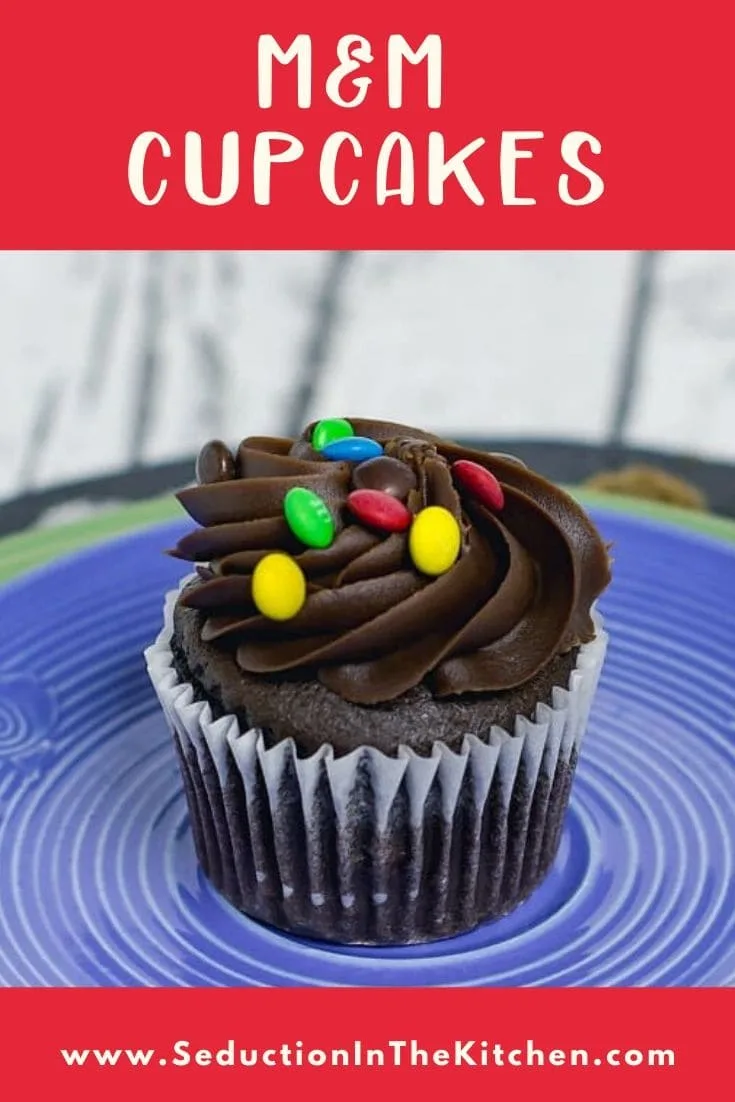 Cake Mix Dessert Recipes
I love easy dessert recipes. One way to make an easy dessert recipe is by using a cake mix. Cake mix dessert recipes really are the easiest way to make a yummy dessert.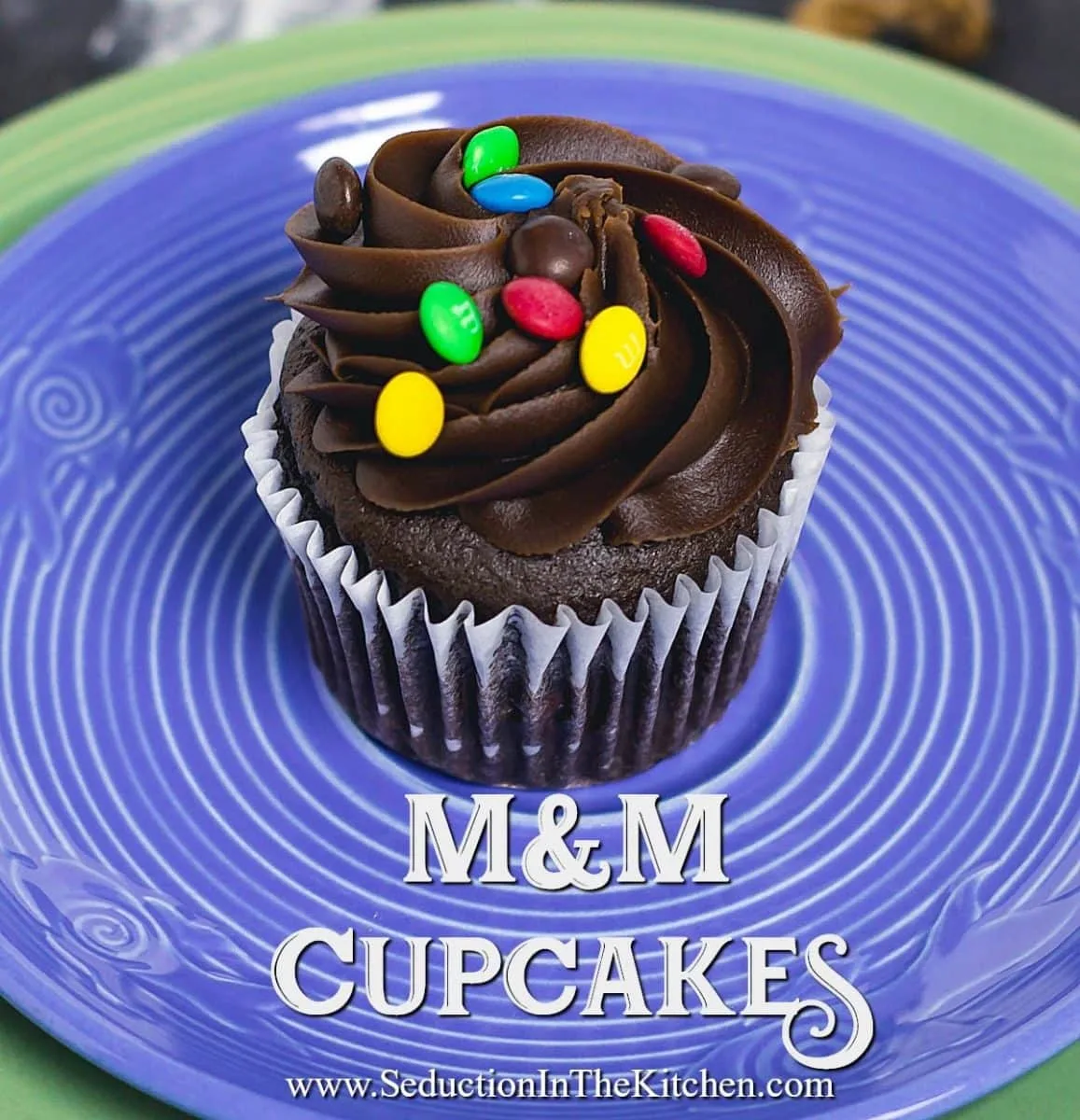 Easy Cupcakes
One easy dessert recipes you can make is cupcakes. To make easy cupcakes, cake mix is also needed. Some of the best fun cupcake recipes use a cake mix.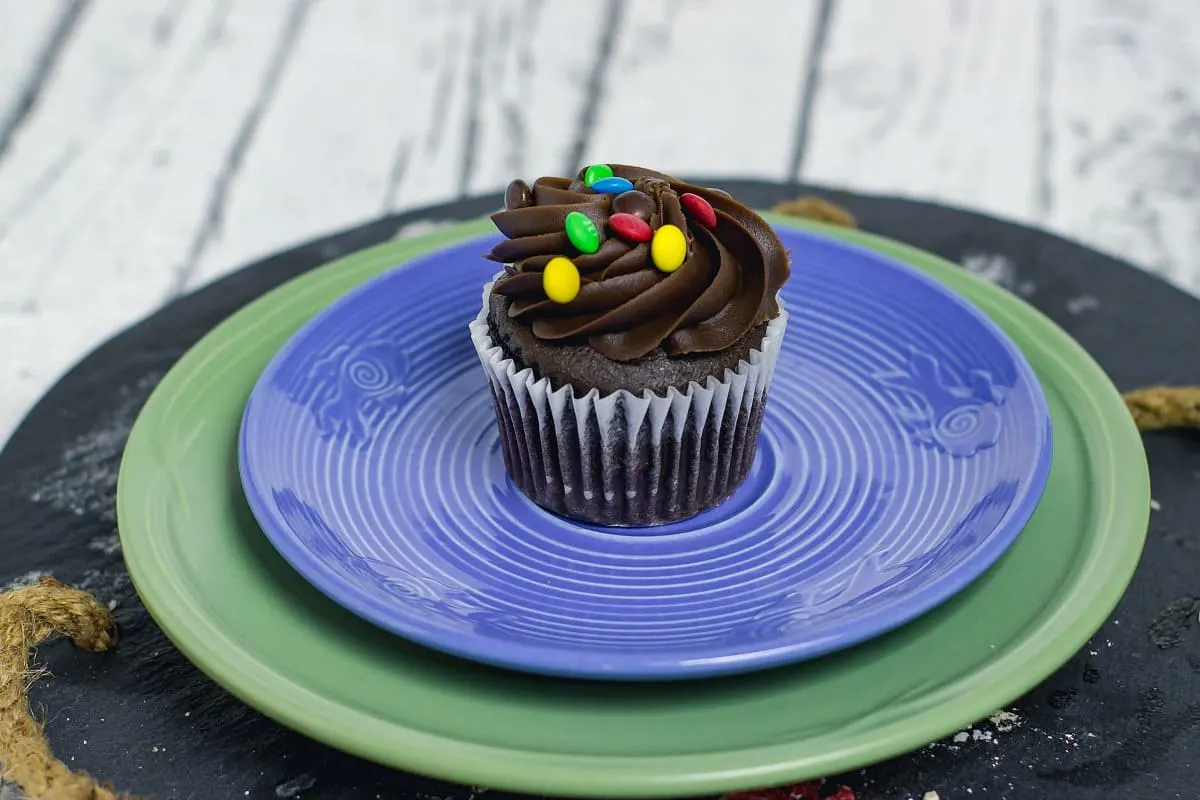 Moist Cake
I really love to bake. For a while, I was heavy into cake making. Used to love learning these techniques from a website called Cake Central. That was how I learned some secrets to some pretty good baked goods like cupcakes. The best secret to a moist cake is, wait for it, yogurt and pudding, yep I learned that there.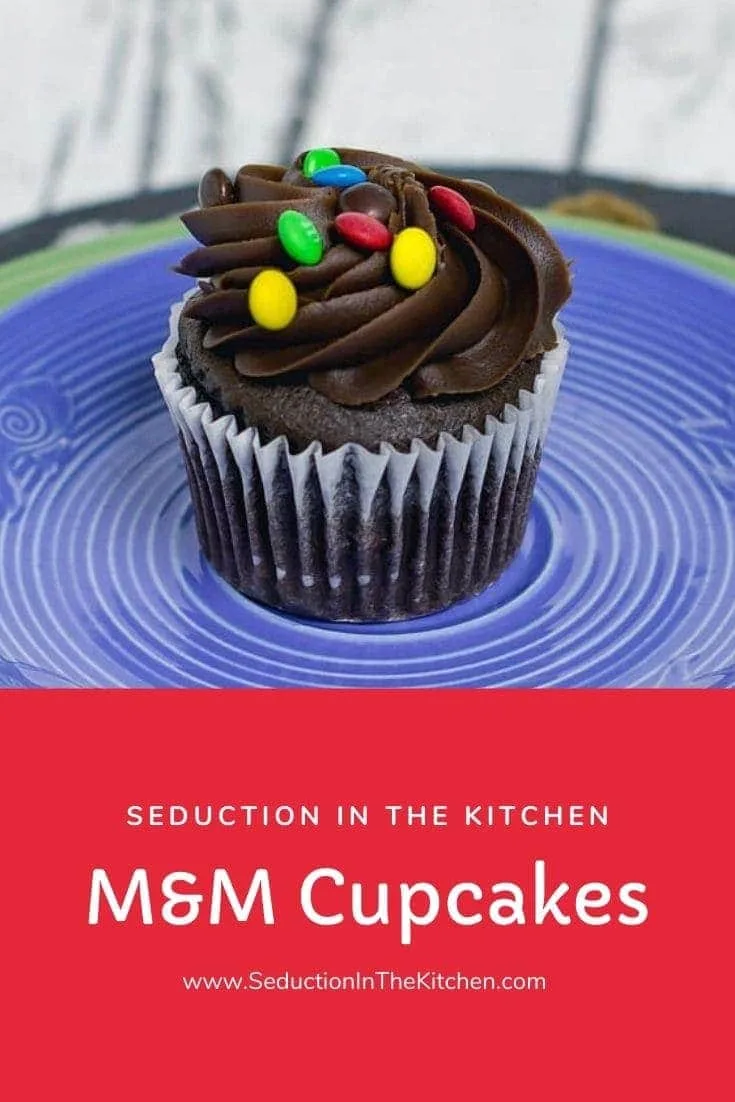 Simple Cupcake Recipe
Using that yogurt secret, I incorporate it into the cake mix. To have the best cupcake recipe, all you need to do is doctor up some cake mix. Once you do that you can make a simple cupcake recipe.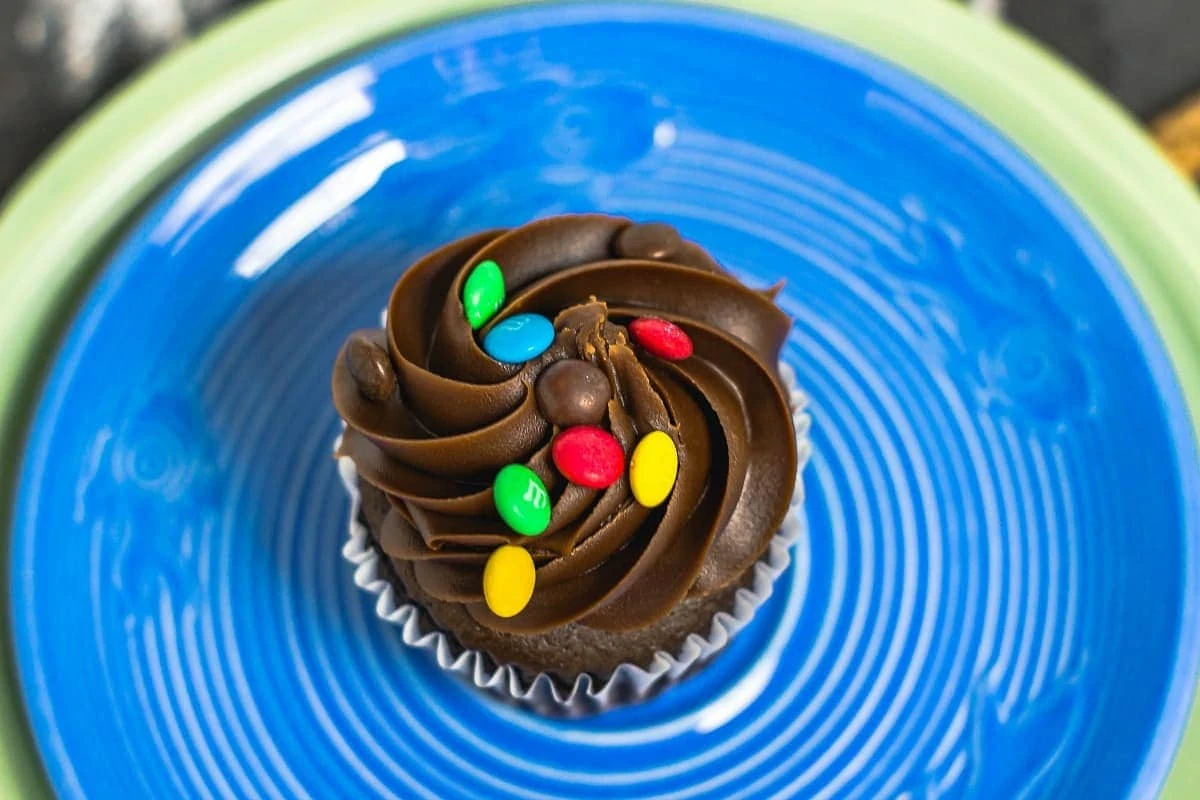 M&M Recipes
There is a lot of m&m recipes out there. So making an m&m cake into fun cupcakes is a great idea for an m&m recipe! Plus by using the m&ms It would be easy cupcake decorating!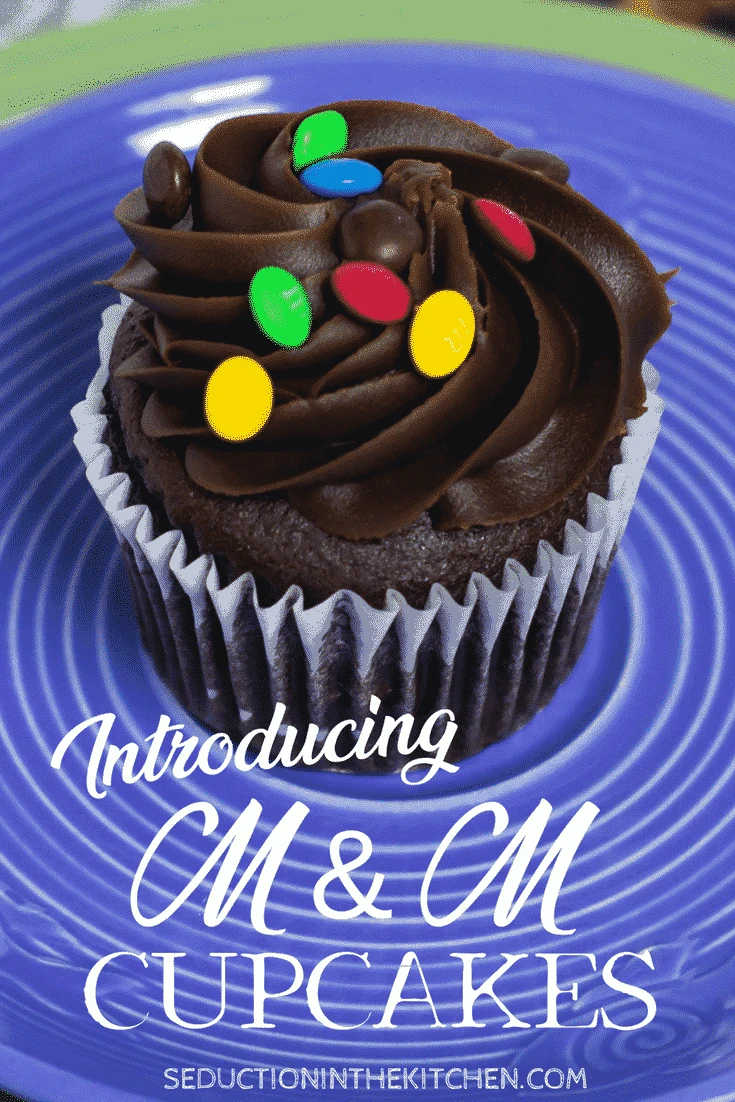 Easy Cupcake Decorating
As I mentioned using m&ms would be an easy cupcake decorating! You do not have to get fancy to decorate cupcakes. Just pipe on some frosting and throw on a little bit of m&ms and viola! A simple cupcake recipe that is fun!
Fun Cupcake Recipes
You can make one batch of cupcakes and use different fillings and icings to create different fun cupcake recipes. On this m&m cupcakes recipe, of course, decorate it with some mini M&M's. After all who would not want one of these M&M cupcakes?
Because these m&m cupcakes is chocolate on top of chocolate, the M&M's make it pop with bursts of color. That is what makes these fun cupcakes
Disney Cupcakes
I got inspired by Disney for this m&m recipe. They have a bakery in Walt Disney World Resorts that makes these amazing over the top cupcake goodies. I just downsized these fun cupcakes from Disney's very large Cupcake version to this simple cupcake recipe.
This is not first Disney inspired cupcake I made. I have done 3 easy cupcakes recipes on Seduction in the Kitchen that was inspired by the Disney bakery:
Since I do write The Recipes Of Disney as well, I may be insipred by Disney for more easy cupcake recipes! I am at Disney a lot since I moved to Florida!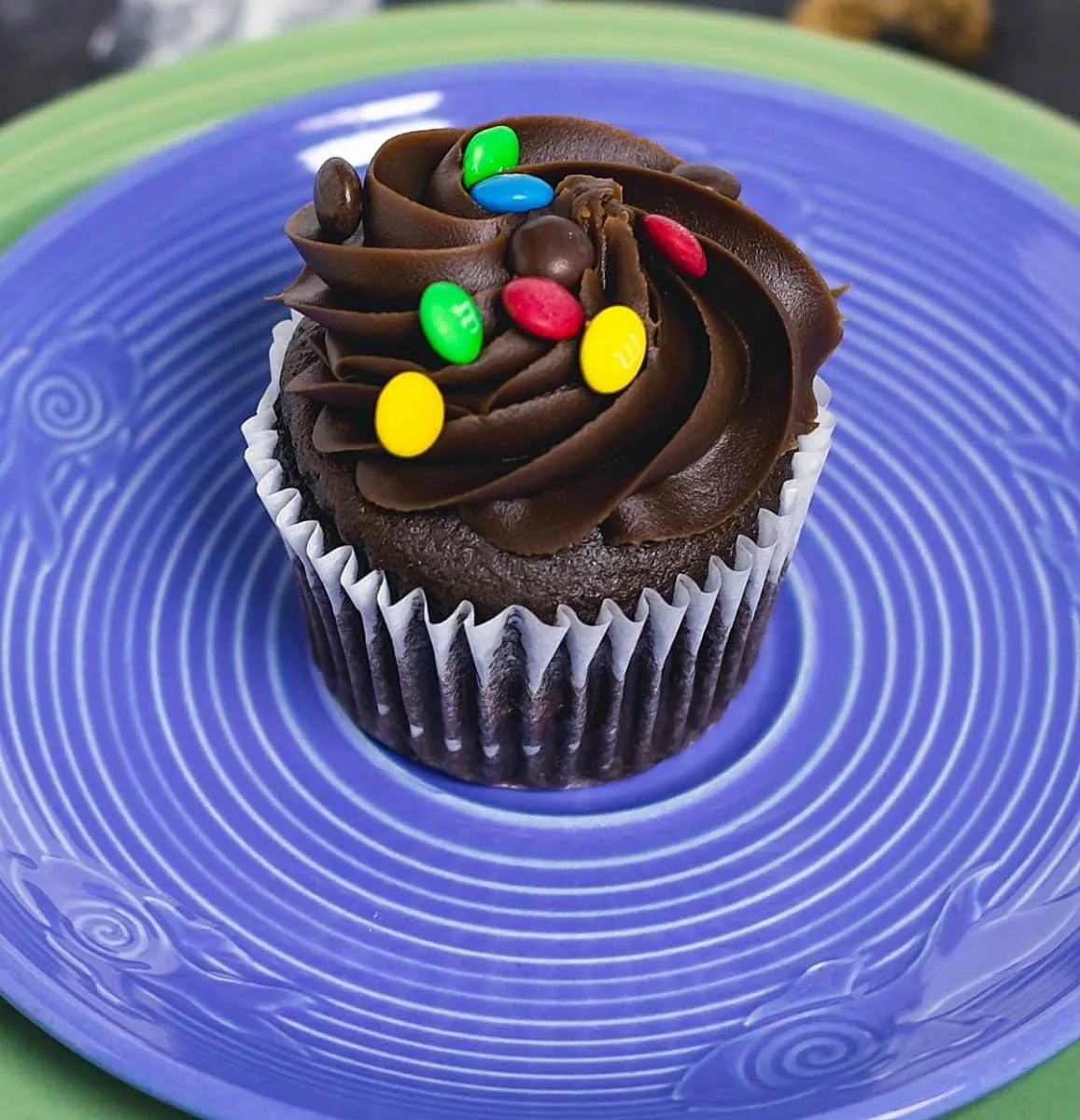 Yield: 12 Servings
M&M Cupcakes Recipe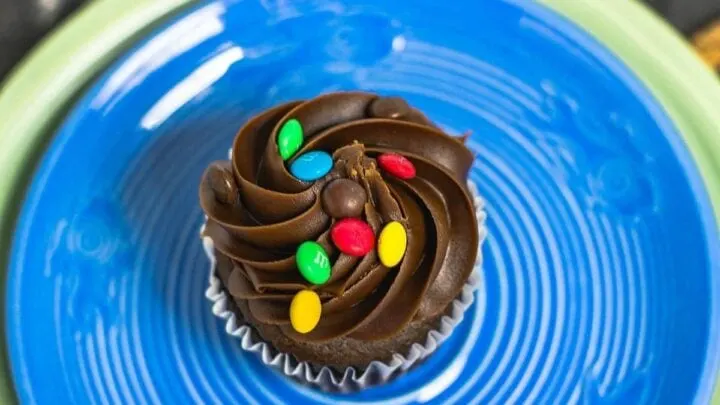 M&M Cupcakes is a simple cupcake recipe. If you are looking for fun cupcakes, then these easy cupcakes are it!. This is one of the best m&m recipes you will find!
Ingredients
Cupcakes
1 box of chocolate fudge cake mix
1 small box of instant chocolate pudding
2 eggs
1/4 cup vegetable oil
1 (3 oz) container of vanilla yogurt
1 tablespoon heavy cream
Frosting
1 cup unsalted butter, softened
3 and 1/2 cups confectioners' sugar
1/2 cup unsweetened cocoa powder
3 Tablespoons heavy cream
2 teaspoons pure vanilla extract
Instructions
Cupcakes
In a bowl, add the cake mix, pudding mix, yogurt, eggs, oil, and heavy cream.
Mix till everything till well blended.
Bake the cupcakes according to the box directions.
Take out the oven and let them cool.
Fudge Frosting
Beat butter, sugar, cocoa powder, vanilla, and heavy cream until smooth.
Assembly
Using a knife, on top of the cupcakes, in the middle take a little bit of the cupcake out of the center, but save the cake circles.
You only want to cut a circle out about 1/2 inch deep.
Then put in a little bit of the M&M's into the cupcakes.
Place the cake circles back on top of the cupcakes.
Put the frosting into a decorator's bag with a tip.
Pipe on the frosting on the top.
Sprinkle a few the M&M's on the top for decoration.
Serve them up and ENJOY!
Notes
For the frosting, if you cover tightly and store for up to 1 week in the refrigerator or up to 3 months in the freezer.
Recommended Products
As an Amazon Associate and member of other affiliate programs, I earn from qualifying purchases.
Nutrition Information:
Yield:
12
Serving Size:
1
Amount Per Serving:
Calories:

334
Total Fat:

25g
Saturated Fat:

12g
Trans Fat:

0g
Unsaturated Fat:

11g
Cholesterol:

81mg
Sodium:

90mg
Carbohydrates:

25g
Fiber:

1g
Sugar:

19g
Protein:

3g
Looking for more cupcake recipes? Check out these recipes:
Check out my the latest on my other blog: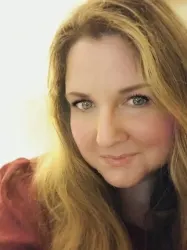 Latest posts by Deanna Samaan
(see all)