I am a participant in the Amazon Services LLC Associate Program, an affiliate advertising program designed to provide a means for me to earn fees to Amazon.com and affiliate sites.
Thanksgiving Meatloaf With Cranberry Balsamic Glaze is a Thanksgiving meal in a meatloaf recipe! Now you can enjoy Thanksgiving dinner any time of the year! This turkey meatloaf is a great addition to your Thanksgiving ideas!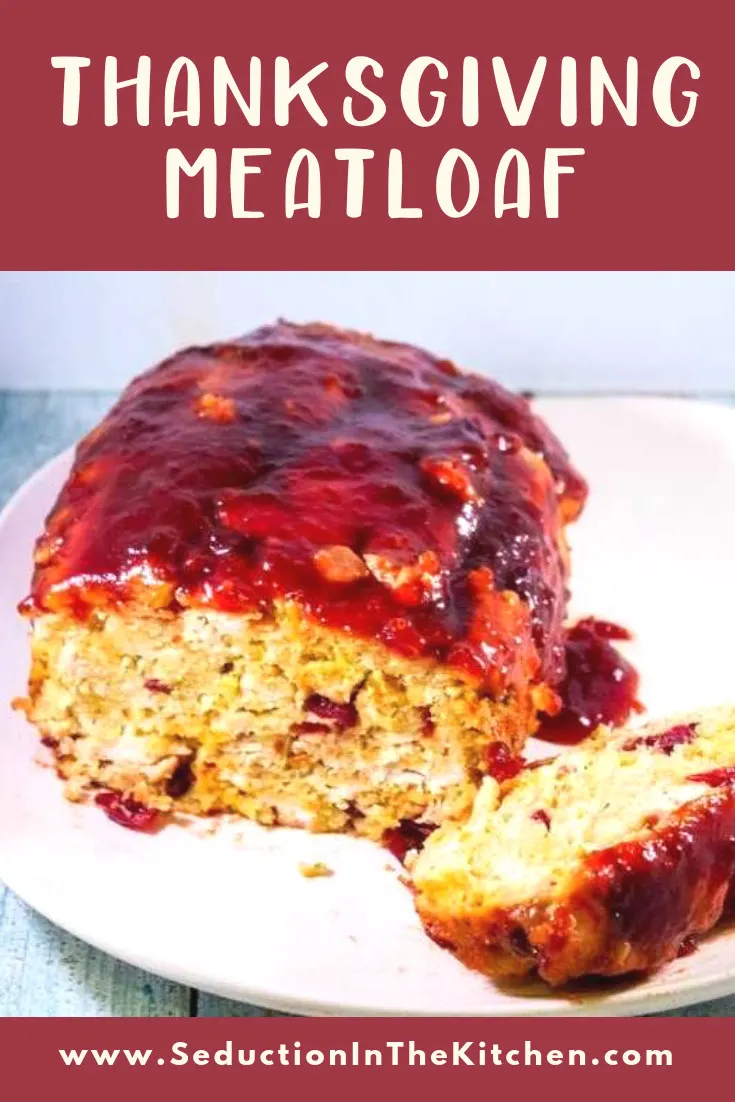 Thanksgiving Ideas
Now that the holidays are coming up, it time to start thinking up Thanksgiving ideas. Most people are searching for a Thanksgiving turkey recipe. What if you don't want to make a whole turkey for the Thanksgiving meal?
Thanksgiving Meal
Let's look at the Thanksgiving meal overall. Say you are craving Thanksgiving dinner in July. Do you make that Thanksgiving turkey recipe in hot and humid July? No, but maybe a turkey meatloaf would be better!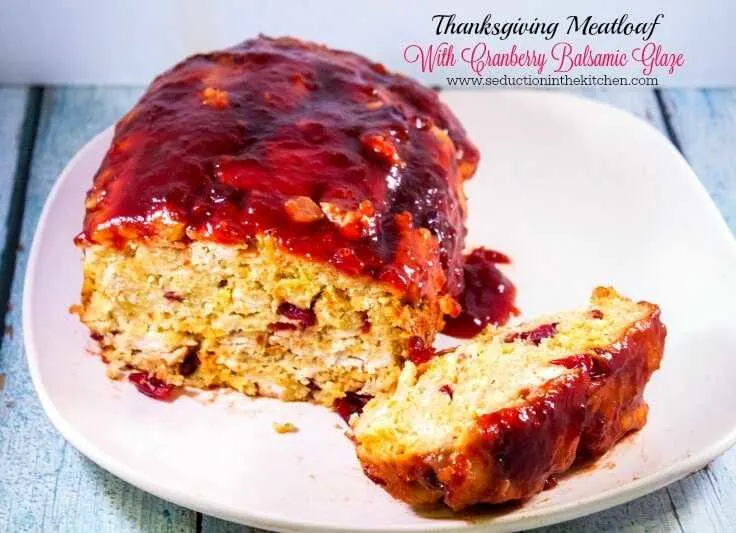 Turkey Meatloaf
If we could have the Thanksgiving meal of stuffing, turkey, and cranberries any time of the year what would be the best way to do these Thanksgiving ideas? Why not make a turkey meatloaf that can be Thanksgiving all year-long?
I have made a stuffed meatloaf using stuffing before. Substitute ground turkey for ground beef, add stuffing mix for bread crumbs, you really could have a Thanksgiving dinner any time of the year!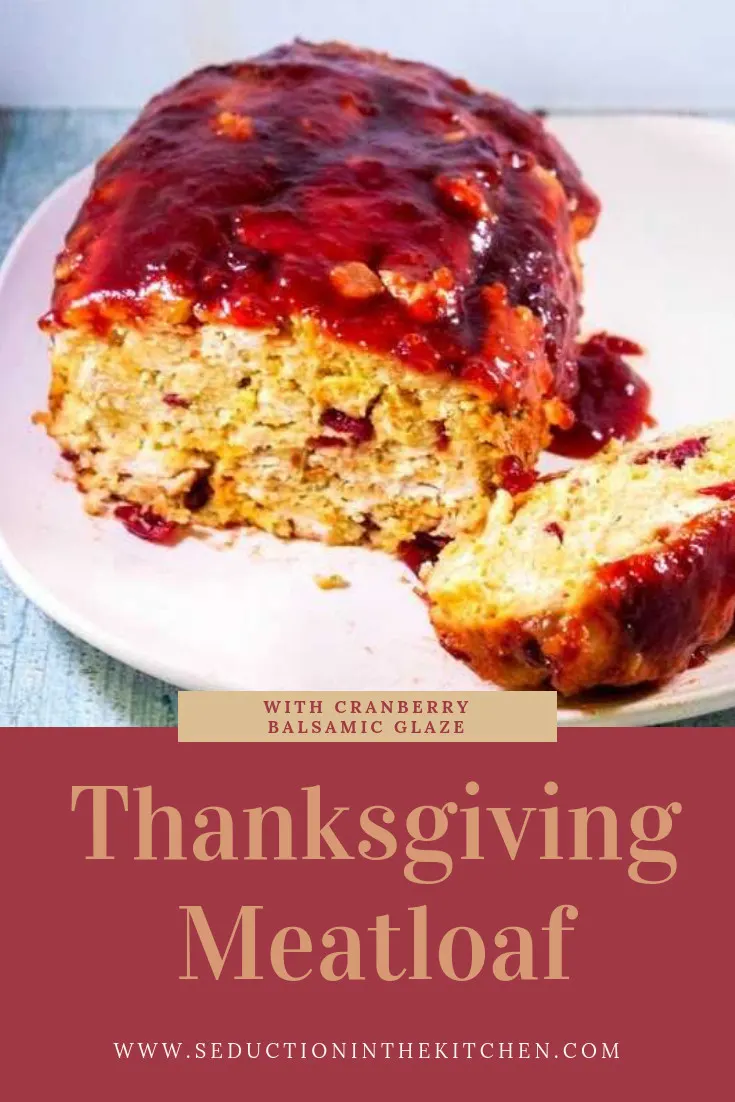 Cranberry Glaze
A good meatloaf needs a good glaze. I made a cranberry glaze last year for Omaha Steaks Filet Mignon With Cranberry Balsamic Reduction and Blue Cheese Butter That would be perfect on a turkey meatloaf. Plus, this could be the cranberries of the Thanksgiving turkey recipe!
Thanksgiving Turkey Recipe
No, this turkey meatloaf is not a traditional Thanksgiving turkey recipe. This Thanksgiving dinner is actually easier to make the real Thanksgiving dinner.
If you are like me, you have to work on Thanksgiving, and you by yourself thanksgiving ideas like this meatloaf recipe is perfect! Plus, when you want a Thanksgiving turkey recipe in July, now you can make one!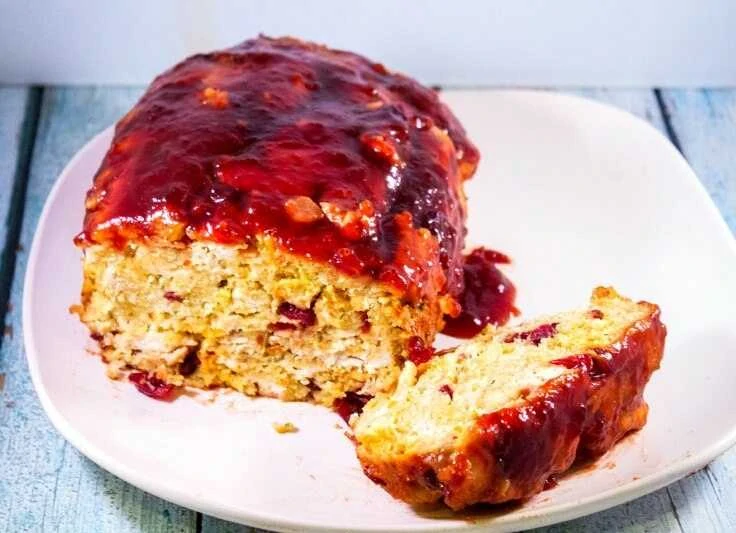 Yield: 6 Servings
Thanksgiving Meatloaf With Cranberry Balsamic Glaze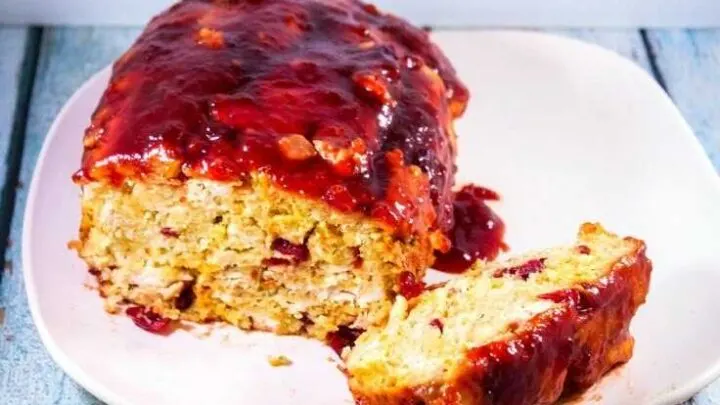 Thanksgiving flavors all mixed up in one meatloaf. Enjoy Thanksgiving anytime of the year!
Total Time
1 hour
15 minutes
Ingredients
Thanksgiving Meatloaf
1 1/2 lbs ground turkey
1 box turkey stuffing mix
2 eggs
1/3 cup water
1/2 cup onion (diced)
1/2 cup celery (diced)
1/2 cup dried cranberries
3 Tablespoon butter
1 tablespoon poultry seasoning
Cranberry Glaze
1/2 cup cranberry jelly
2 tablespoons balsamic vinegar
Instructions
Melt the butter in a saute pan over medium heat.
Add the celery and onions, and saute the vegetables for about 2 minutes.
Add the dried cranberries to the mixture, and continue sauteing until the onions are soft and clear.
Add the poultry seasoning to the mixture, mixing everything and cook for about 1 minute longer, set the mixture aside
In a bowl, add the turkey, eggs, stuffing mix, and water. Start to mix it together.
Then add in the onion mixture and continue mixing everything until all well incorporated.
Shape into a loaf in a well greased pan.
In a small saucepan add the cranberry ,and the balsamic cook on medium heat, stirring constantly.
The jelly will melt and begin to bubble. Cook the mixture till coats the back of a spoon. Take off the heat.
Pour the glaze over the meatloaf, cover the meatloaf pan with foil.
Bake for 60 minutes in a preheated 350 degree oven.
Remove from heat and allow to rest for ten minutes before slicing it up and ENJOY!
Notes
Cranberry Jelly is located with the canned cranberries in the Grocery store. Look for the can says Cranberry Jelly.
Recommended Products
As an Amazon Associate and member of other affiliate programs, I earn from qualifying purchases.
Nutrition Information:
Yield:
6
Serving Size:
1
Amount Per Serving:
Calories:

519
Total Fat:

31g
Saturated Fat:

11g
Trans Fat:

1g
Unsaturated Fat:

16g
Cholesterol:

220mg
Sodium:

280mg
Carbohydrates:

29g
Fiber:

2g
Sugar:

20g
Protein:

33g
Looking for more Thanksgiving recipes? Check out these recipes: " txt_align="left" color="juicy-pink"]
Save Your Favorite Recipes! Sign up for a FREE Grow.me account to save and share your favorite content from the top sites on the web. Click on the heart on the right side to get started!
[/vc_cta]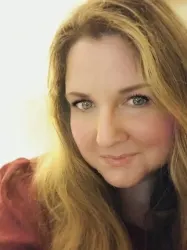 Latest posts by Deanna Samaan
(see all)