I am a participant in the Amazon Services LLC Associate Program, an affiliate advertising program designed to provide a means for me to earn fees to Amazon.com and affiliate sites.
Orange Cherry Cranberry Sauce is the best cranberry sauce recipe. When you make this easy homemade cranberry sauce will never want to have canned cranberry sauce again! With the added dried cherries, this cranberry sauce is perfect for your holiday table!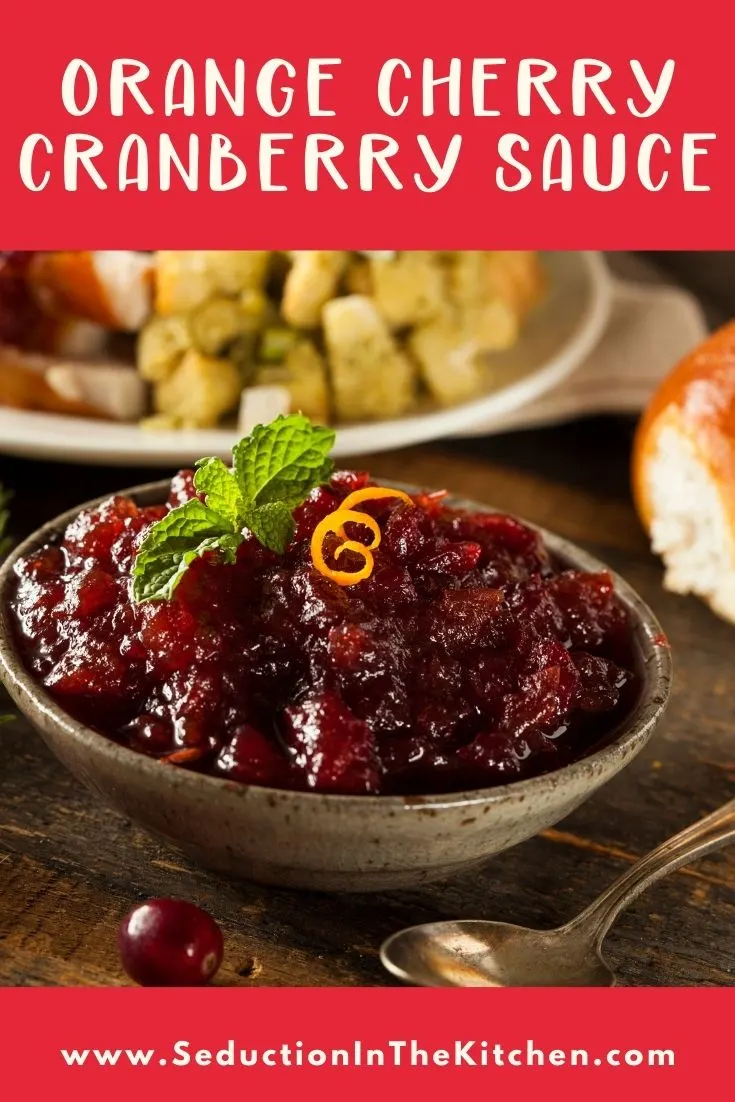 Homemade Cranberry Sauce
When I was married, I knew the first Thanksgiving with my ex was his first real Thanksgiving. So as a new bride, I wanted him to have a traditional Thanksgiving, everything homemade, including the cranberry sauce.
The problem was I never made homemade cranberry sauce before. My family has always had canned ocean spray cranberry sauce. So I researched for the best cranberry sauce I could make him.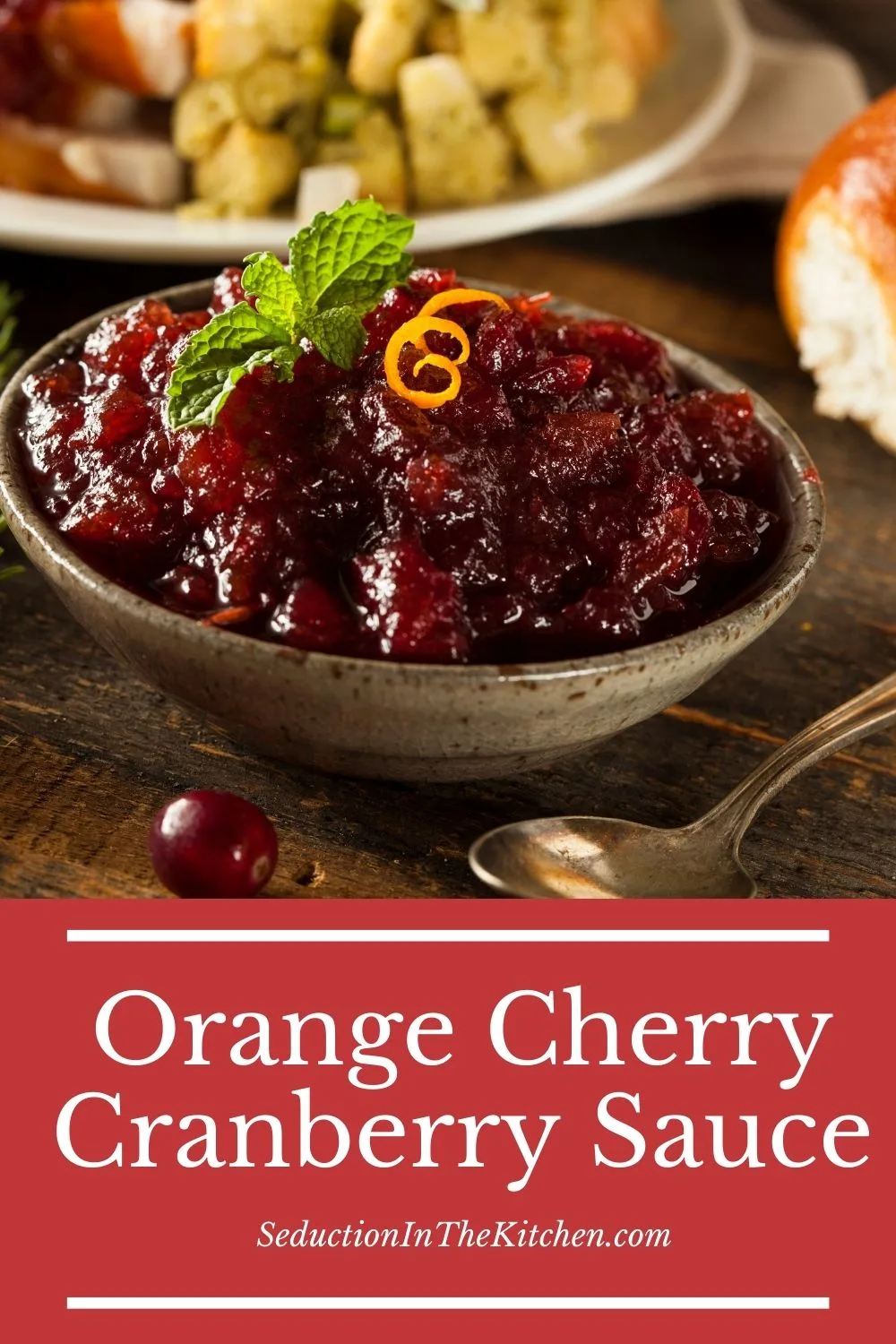 Best cranberry sauce recipe
When did my research for the best cranberry sauce recipe, I found out making a homemade cranberry sauce was actually quite easy. Truth is after that first cranberry sauce I made, I realized a cranberry sauce recipe tastes so much better then the canned cranberries I grew up with.
What makes for the best cranberry sauce? It is the simplicity of a cranberry recipe. All you need is
You make a simple syrup with the sugar and water add cranberries and cook until they pop! A basic cranberry sauce recipe is really simple!
Cranberry sauce with orange juice
Over the years I have tinkered with my cranberry sauce recipe. What I discovered is a cranberry sauce with orange juice tastes much better than one made with just water.
The orange juice really makes cranberries burst with flavor. If I am making my homemade cranberry sauce for my mom, I do use half water, half orange juice, to help cut down on the citric acid since she has to watch that.
Making cranberry sauce with orange juice is amazing, but cutting it with water is just as great! Then adding dried cherries! Flavor explosion.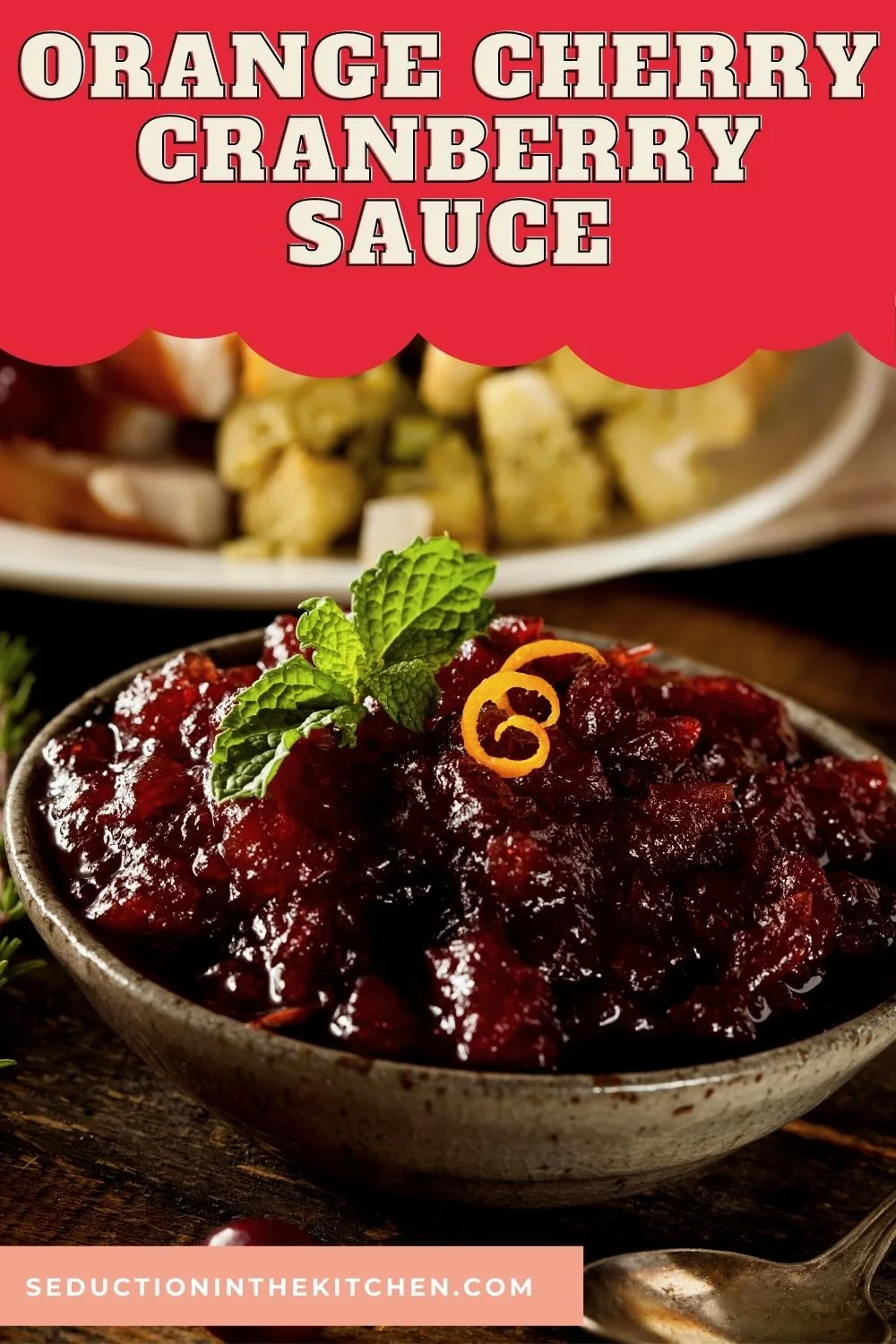 Cranberry Sauce With Orange
So how did I come up with cranberry sauce with orange? I had a thought, instead of using water to make the simple syrup, why not use orange juice instead. I decided to add cherries to my cranberry sauce with orange to add a bit more sweetness to the cranberry sauce recipe. What I had was a great homemade cranberry sauce!
Dried cherries
So how did the dried cherries end up in this cranberry sauce recipe? Honestly from making cookies!
I was making dried cherry cookies and I bought too many dried cherries from Trader Joe's. So I thought let's try some in my homemade cranberry sauce. It really did pop with flavor!
Dried cherries are optional in this cranberry sauce with orange juice. You don't have to add them, but if you do! You will agree this is the best cranberry sauce recipe!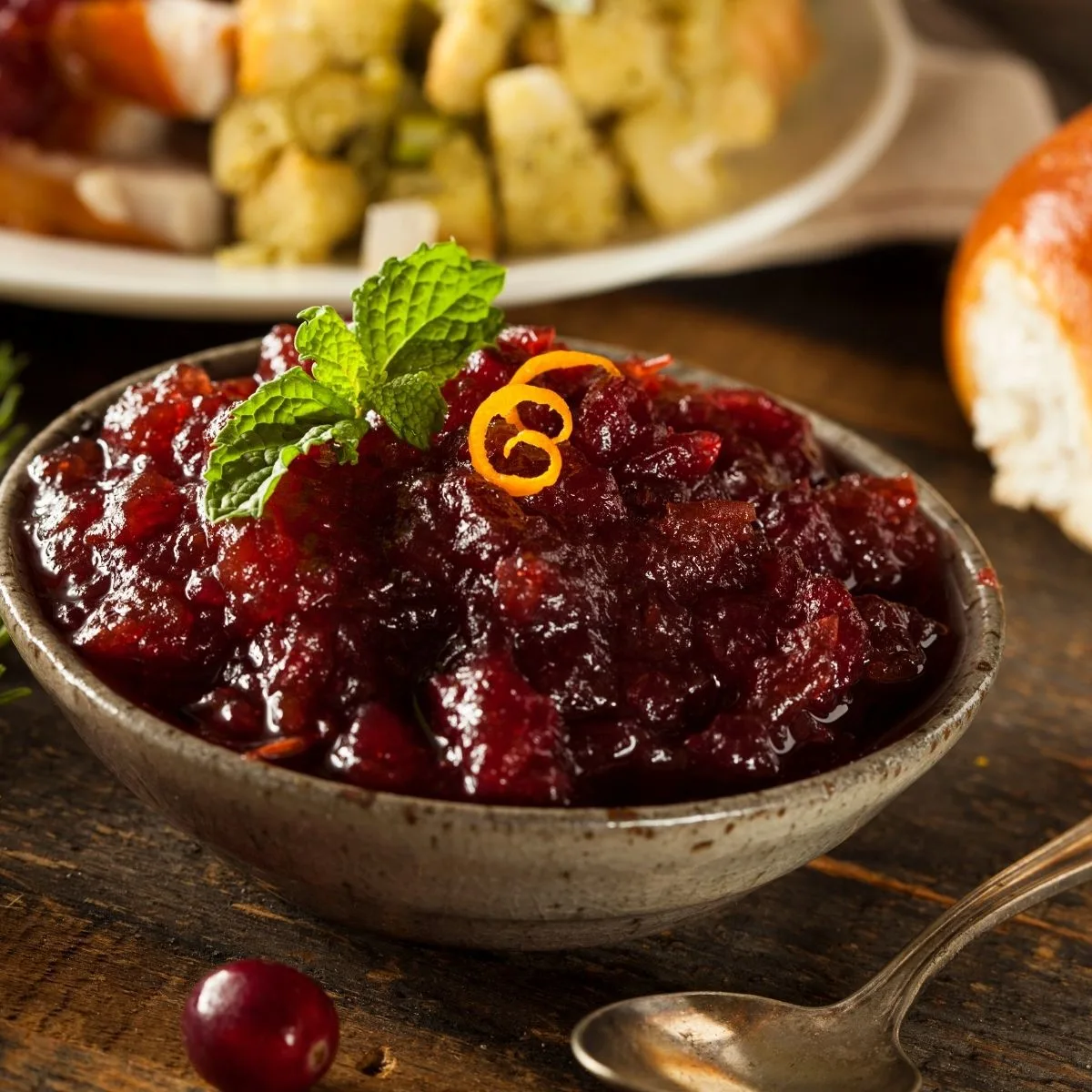 Yield: 6 servings
Orange Cherry Cranberry Sauce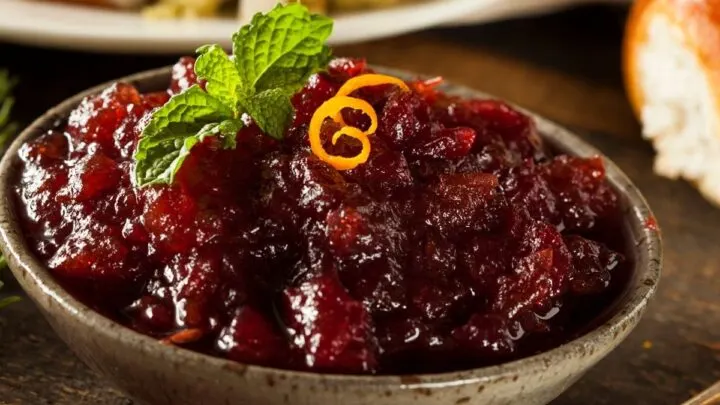 A cherry and orange twist on a traditional cranberry sauce.
Ingredients
1 bag fresh cranberries
1 cup orange juice
1 orange peeled and cut into sections
3/4 cup dried Bing cherries (Optional)
1 cup sugar
Instructions
Combine orange juice and sugar in saucepot, stir until the sugar dissolves.
Then add the dried cherries (if you want) and orange sections.
Bring the mixture to a boil.
Add cranberries, reduce heat, and cook until you hear them starting to pop.
Then let cool in the fridge. Best to make these the night before so gel up nice for the meal, and ENJOY!
Recommended Products
As an Amazon Associate and member of other affiliate programs, I earn from qualifying purchases.
Nutrition Information:
Yield:
6
Serving Size:
1
Amount Per Serving:
Calories:

168
Total Fat:

0g
Saturated Fat:

0g
Trans Fat:

0g
Unsaturated Fat:

0g
Cholesterol:

0mg
Sodium:

1mg
Carbohydrates:

43g
Fiber:

1g
Sugar:

40g
Protein:

1g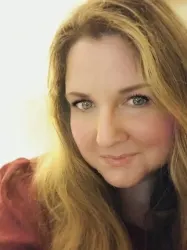 Latest posts by Deanna Samaan
(see all)