Sheet Pan Shrimp Bruschetta is an easy and quick sheet pan dinner recipe. This recipe for shrimp is so full of flavor that will be your favorite family dinner to make.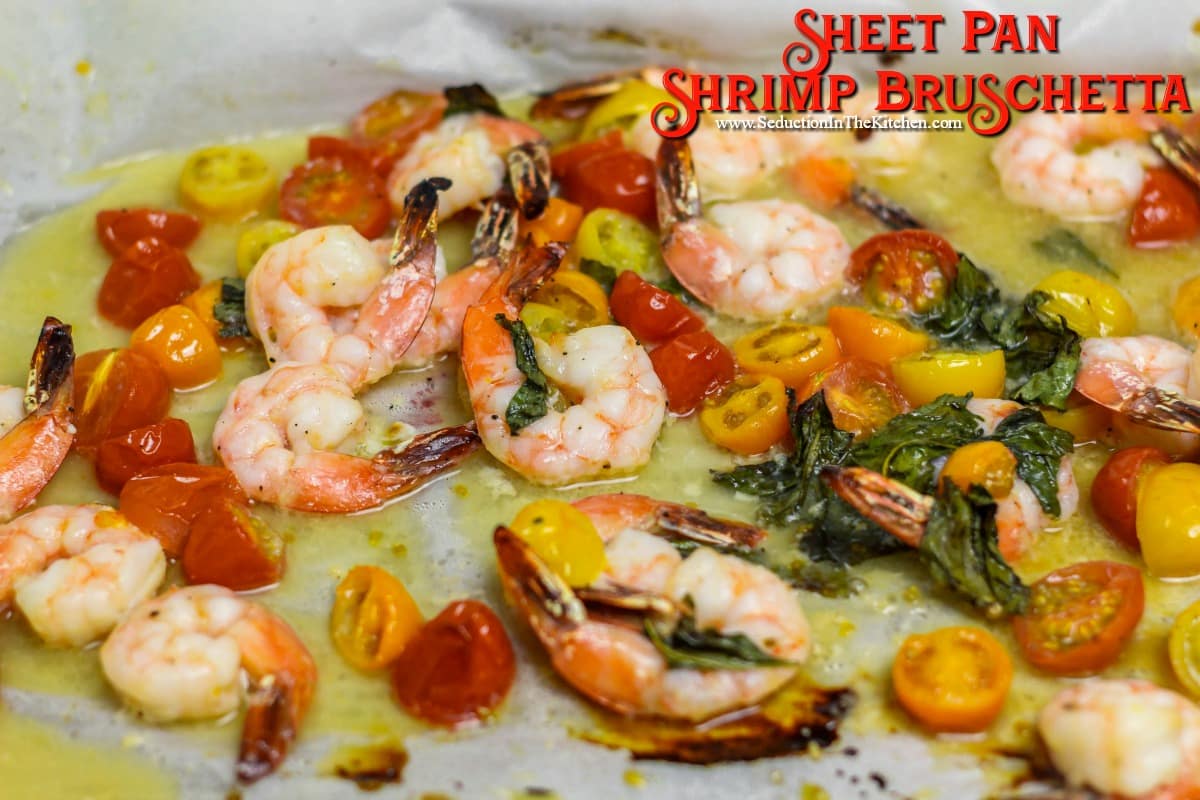 Overwhelmed
L
ately, I have felt very overwhelmed. Why? Well Working full time in lab med and blogging at night, that is why.
I tried to express this in a blogging group, and was told: "hire a VA."  Sometimes I think the bloggers who give that advice out forget that not everyone is making thousands of dollars each month and not everyone can afford to just "hire a VA."
I know what my problem is, I have no life outside of my two jobs, medical and blogging. No wonder guys who are extremely busy are attracted to me. I myself am very busy.
The Seduction In The Kitchen Plan
So how can I get everything I need to be done for Seduction, but still have a life? The answer is simple, moderation. I don't have to be superwoman and do it all.
So My limit for working is no more than 5-10 old posts to work on a day. Just concentrate on that for now. Then I worry about the other things, later.
Sheet Pan Shrimp Bruschetta Recipe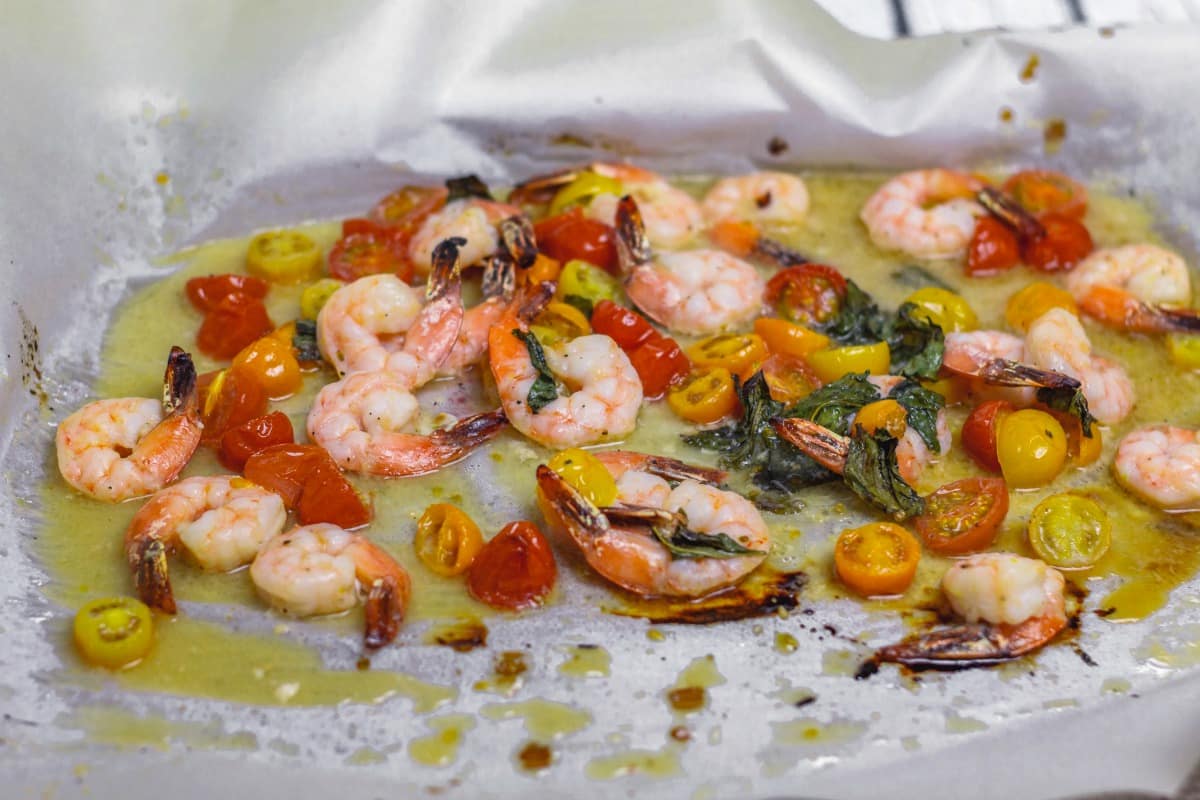 Sheet Pan Dinner Recipes
Ever since I did that sheet pan recipe, Sheet Pan Kielbasa and Cabbage for OXO I realized how easy a sheet pan dinner recipes can be. They are great for someone, like me who is constantly busy. So I have been dying to create another sheet pan recipe.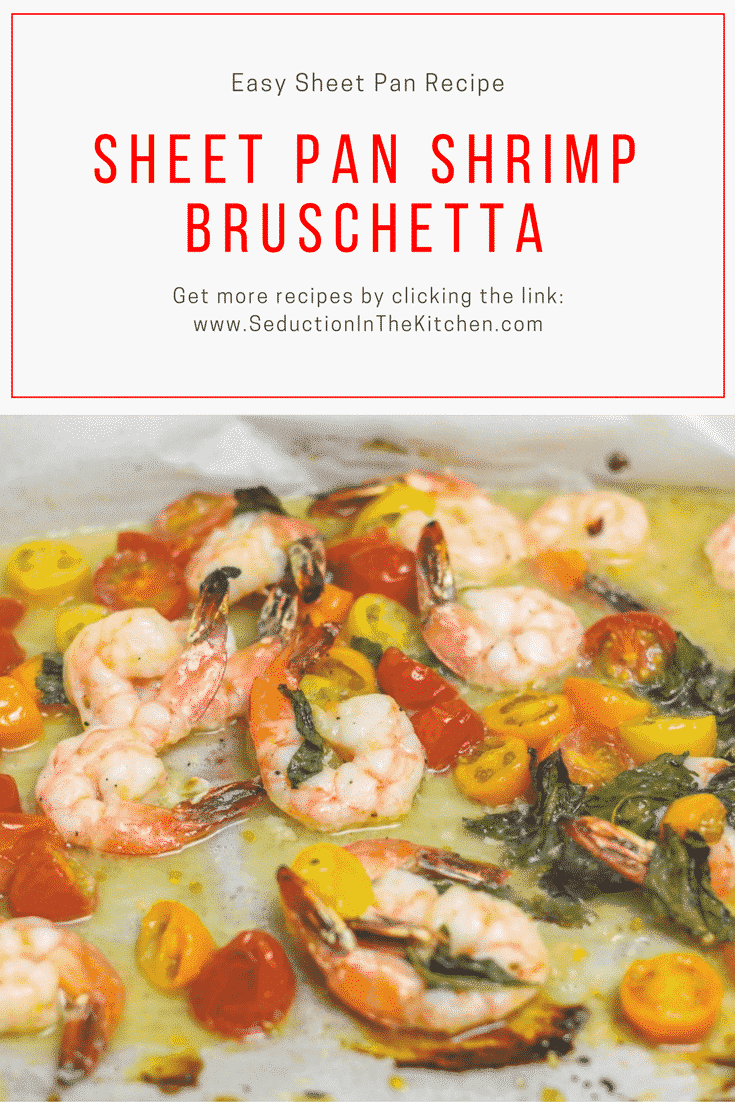 Shrimp Recipe
When I was researching sheet pan recipes originally for the kielbasa recipe, I saw recipes for shrimp but they all the same, shrimp scampi. The store had some beautiful multi-colored cherry tomatoes on sale, then came to me, why not make Sheet Pan Shrimp Bruschetta?
Something interesting, I wanted to see the type of "sauce people use for a bruschetta shrimp. I had recipe ideas, but I wanted to compare my recipe ideas with other recipes so I could make it into this Sheet Pan Shrimp Bruschetta.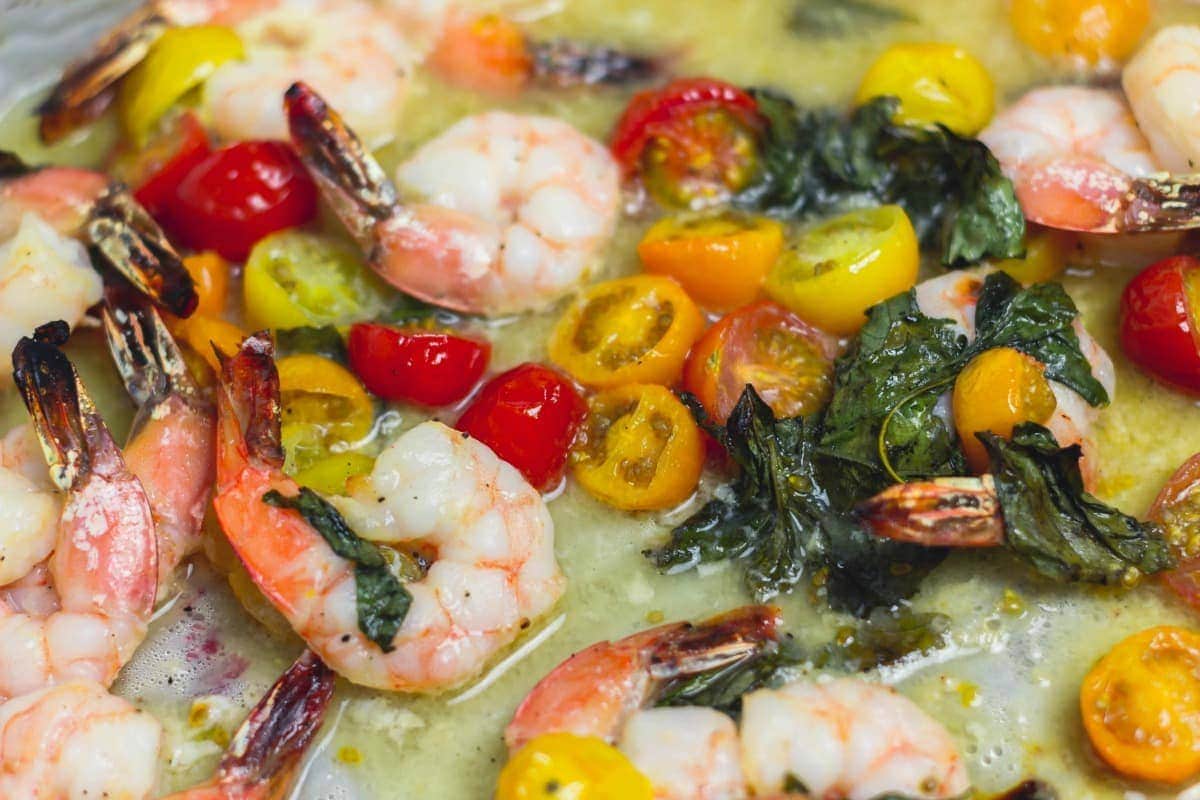 Shrimp Bruschetta
I found, bruschetta chicken, but not shrimp bruschetta. That is interesting to me. I like chicken, but in all honesty, I love shrimp.
So I personally would always gravitate towards a shrimp recipe entree. So maybe this seafood recipe for Sheet Pan Shrimp Bruschetta is a new territory?
Anyway, I decided to just trust my instincts and go with a lemon white balsamic sauce to pour over this basil, onion, cherry tomato seafood recipe. Talk about WOW! It was simply amazing and so good! I ate the entire sheet pan full!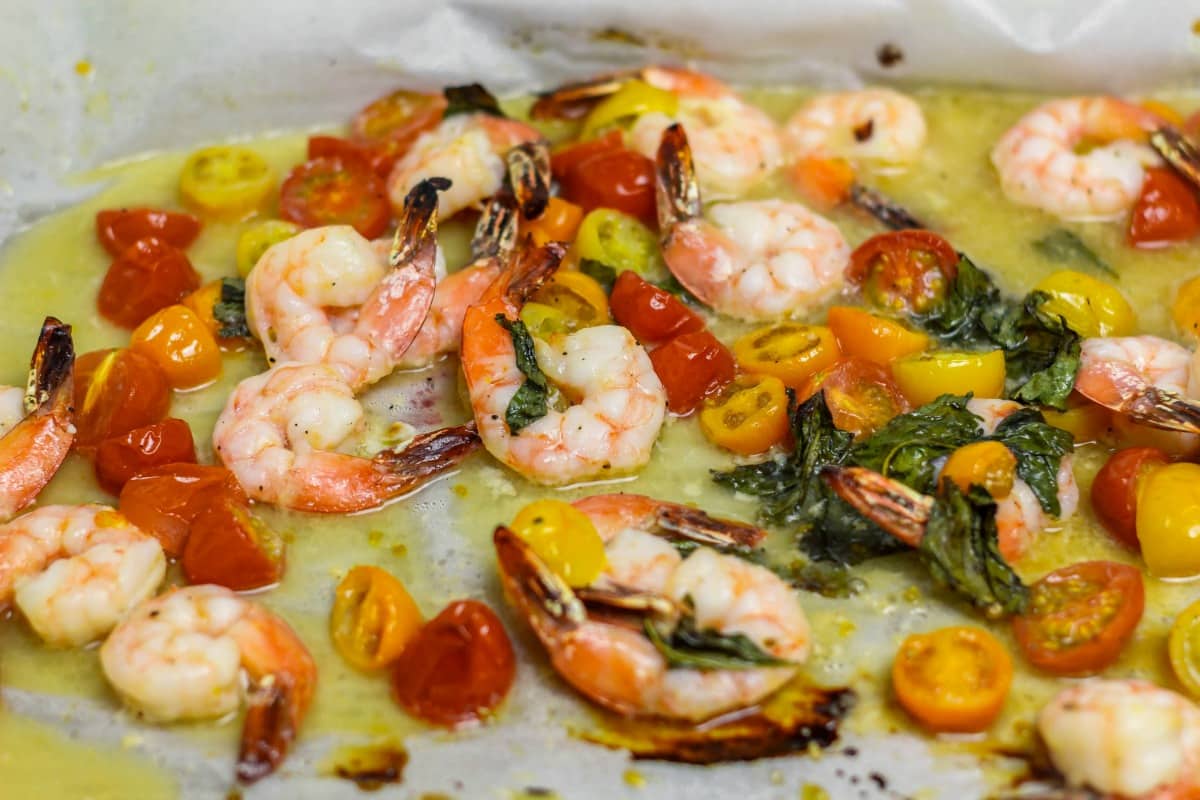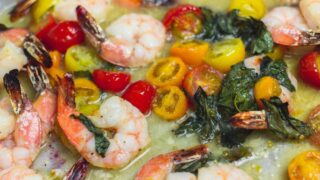 Yield:

4
Sheet Pan Shrimp Bruschetta Recipe
Sheet Pan Shrimp Bruschetta is an easy and quick sheet pan recipe. This recipe is so full of flavor that will be your favorite family dinner to make.
Ingredients
1 lb large raw shrimp, deveined
1 small shallot, finely chopped
1/2 cup cherry tomatoes, halved
6 large fresh basil leaves
1 lemon, juiced of
1 tablespoons raw honey
1/2 teaspoon truffle oil
2 tablespoons white balsamic vinegar
2 tablespoons roasted garlic olive oil
1/2 teaspoon lemon pepper
Instructions
Preheat the oven to 350F. In a bowl mix add the shrimp, cherry tomatoes, and shallots. Squeeze the lemon juice over the shrimp mixture. Next take the basil leaves and roughly chop them up. Sprinkle the basil over the shrimp mixture. In a small bowl, add the honey, white balsamic, the truffle oil, and the roasted garlic olive oil. Whisk everything is together and then pour it over the shrimp mixture. Toss everyting together and season with the lemon pepper. On a sheet pan, line it with some parchment. Pour the bruschetta shrimp onto the parchment paper. Bake in the oven for about 20 minutes, till the shrimp turn pink. Take out the oven, serve it up and ENJOY!
This post was most recently updated
I want to hear what you have to say about this recipe that is on
SEDUCTION IN THE KITCHEN!
Let's get this conversation started! What do you think of this recipe?