I am a participant in the Amazon Services LLC Associate Program, an affiliate advertising program designed to provide a means for me to earn fees to Amazon.com and affiliate sites.
Sheet Pan Kielbasa and Cabbage is an easy kielbasa and cabbage dinner! This sheet pan dinner is a buttery cabbage recipe that a family would enjoy! This kielbasa and cabbage is an easy dinner recipe for beginners.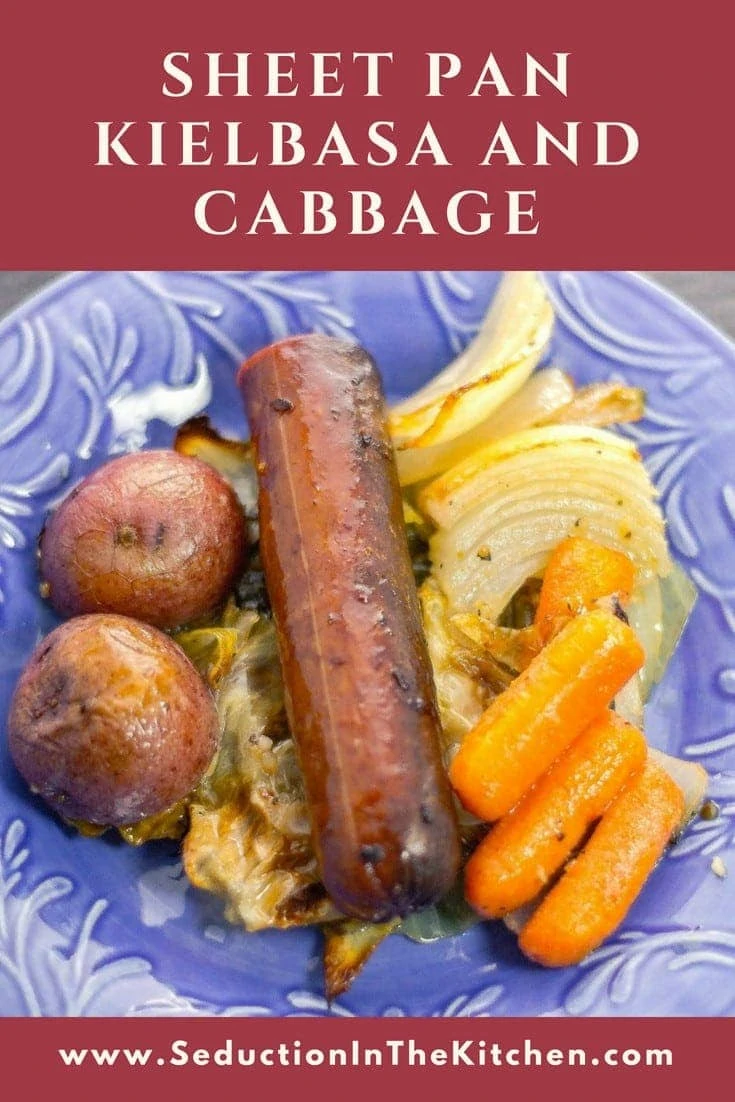 What To Do With Cabbage
Cabbage is the food I love to eat. What to do with cabbage? I try to come up with easy dinner recipes for beginners like kielbasa and cabbage.
Some of the other things to do with cabbage besides a kielbasa and cabbage recipe are:
Coleslaw
soup
eggrolls
cabbage and noodles
corn beef and cabbage
The list goes on and on. You get the picture. Cabbage can be versatile!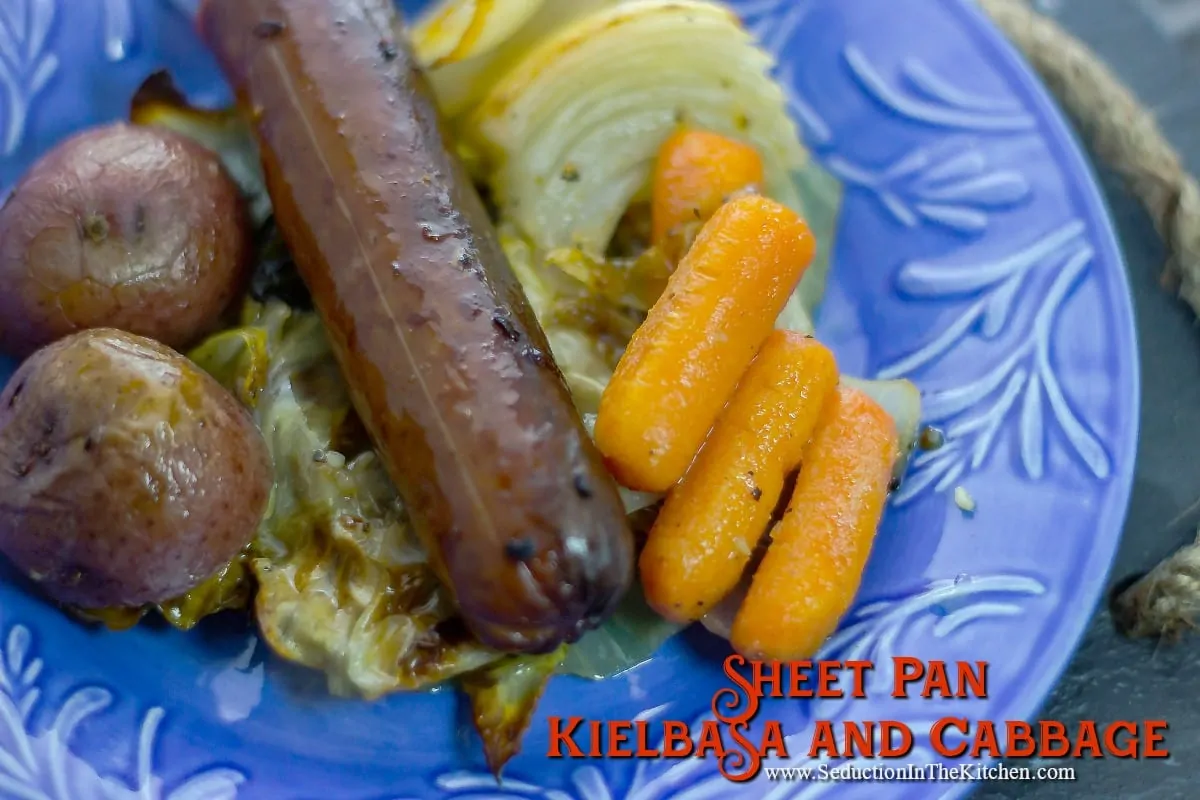 Sheet Pan Dinner
A sheet pan dinner is an easy dinner recipe for beginners. You can make a kielbasa recipe easily as a sheet pan dinner. Sheet pan meals are the new slow cooker meals!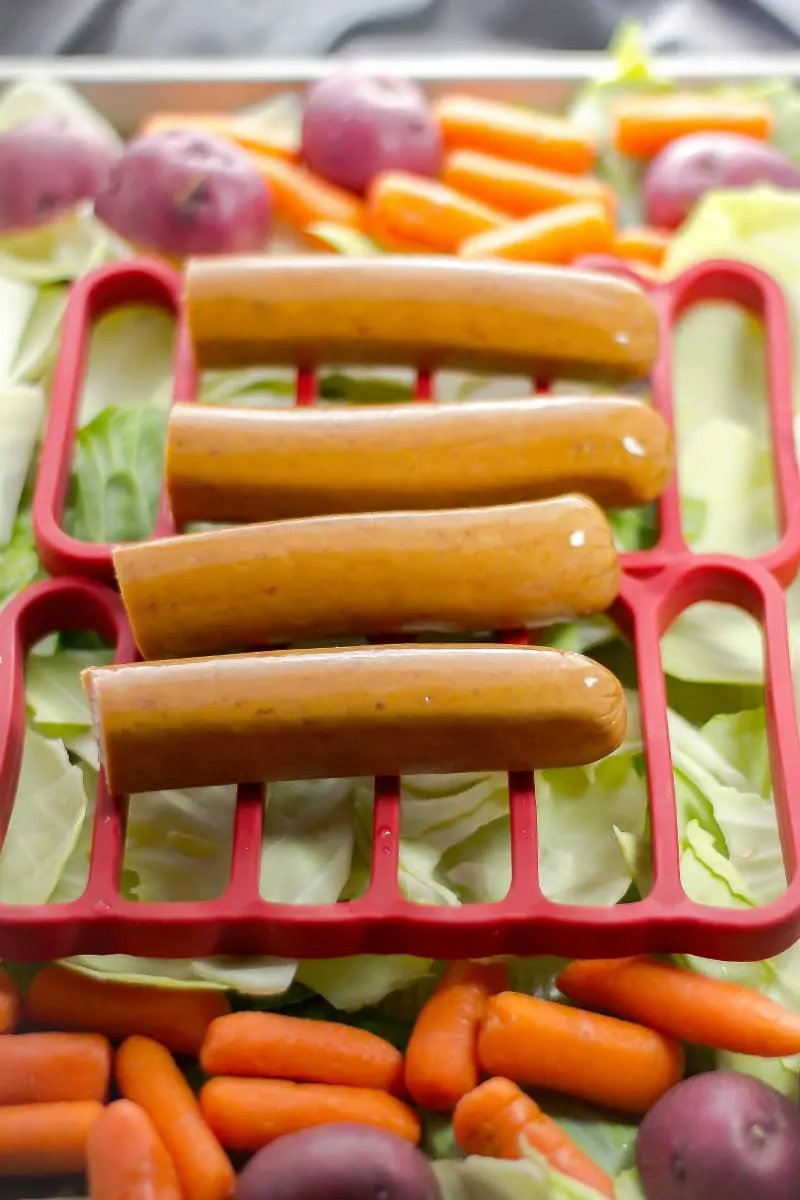 Easy Dinner Recipe For Beginners
Why do I want to create an easy dinner recipe for beginners? I know many that can not cook. So creating an easy dinner recipe that anyone can make is a true test of a recipe creator. That is why I wanted to make this cabbage recipe.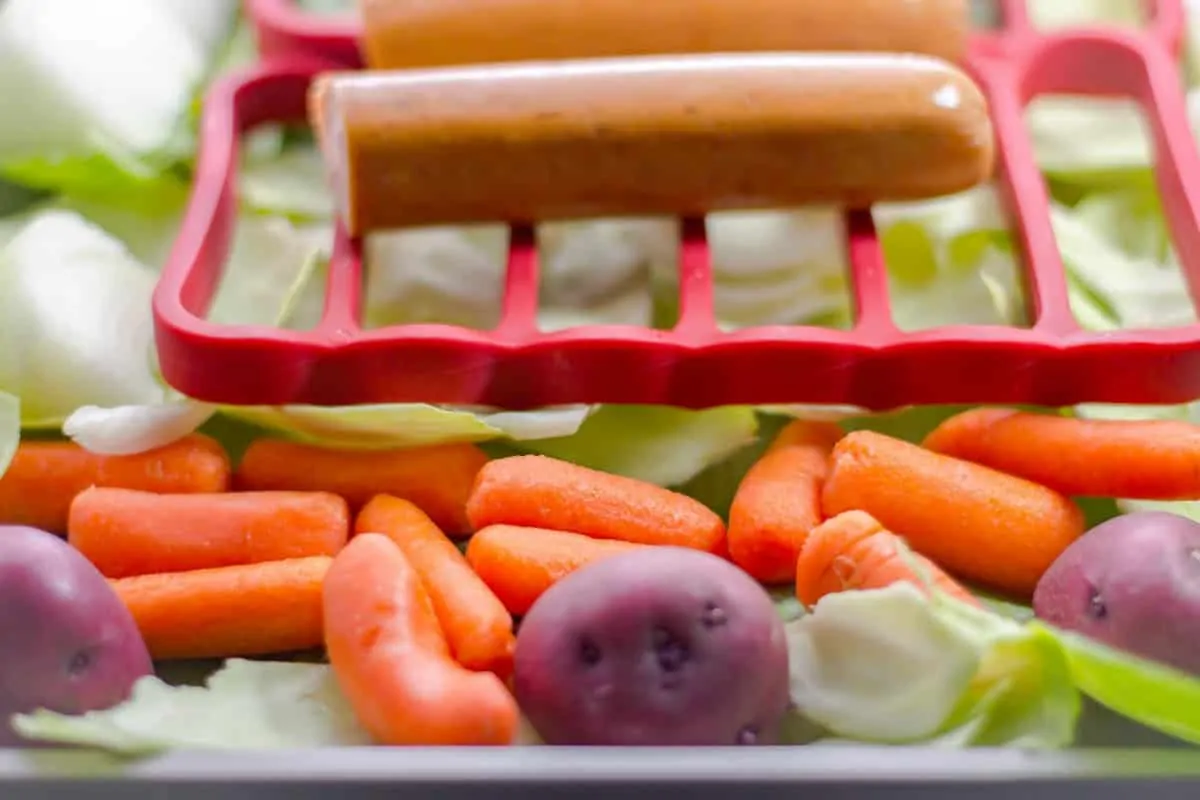 Kielbasa And Cabbage
I grew up eating kielbasa and cabbage. I knew that kielbasa and cabbage would make a wonderful change from all the chicken sheet pan dinners out there. A kielbasa recipe has such great taste especially when it is with a cabbage recipe!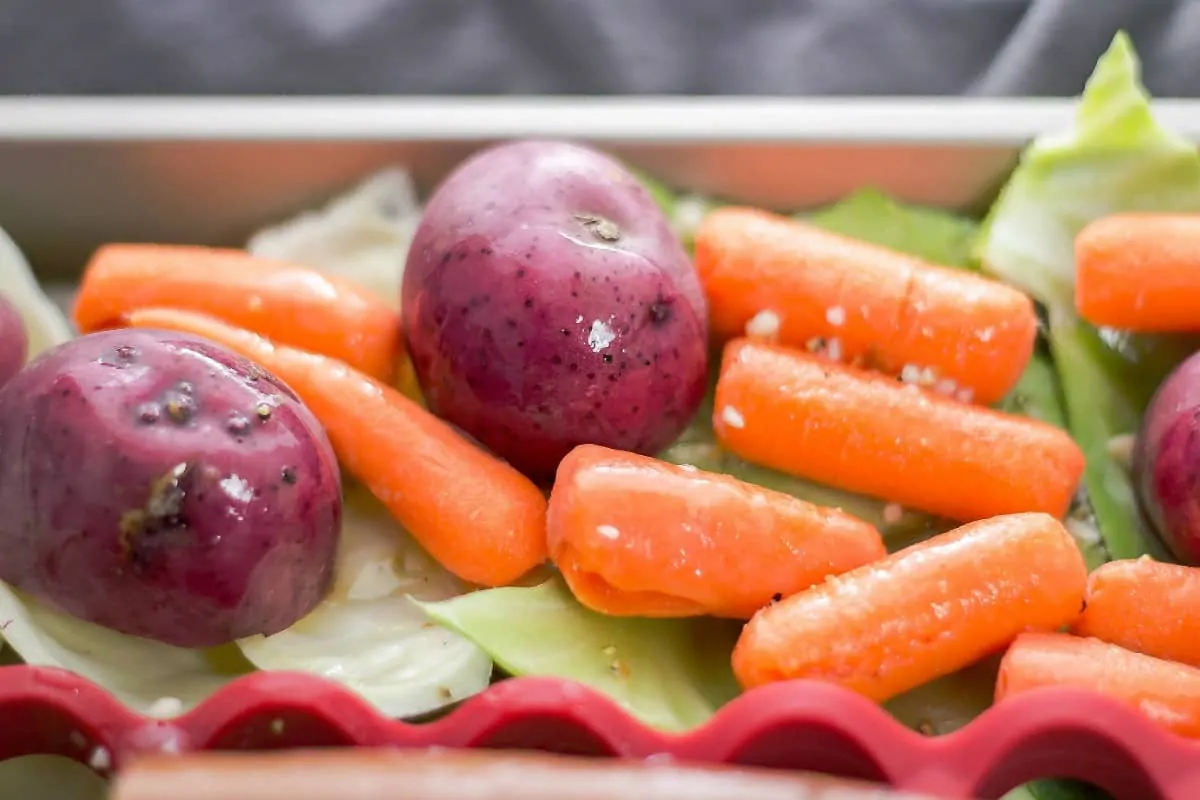 How To Cook Kielbasa In Oven
I have this Buttery Slow Cooker Cabbage, Pierogies, and Kielbasa recipe on Seduction in the Kitchen. I thought that would be a good base for this Sheet Pan Kielbasa and Cabbage. How to cook kielbasa in the oven?
I started thinking if I use a silicon rack for baking kielbasa above the cabbage would help in the cooked kielbasa in the oven more evenly. Plus The juices of the kielbasa would help bake the cabbage.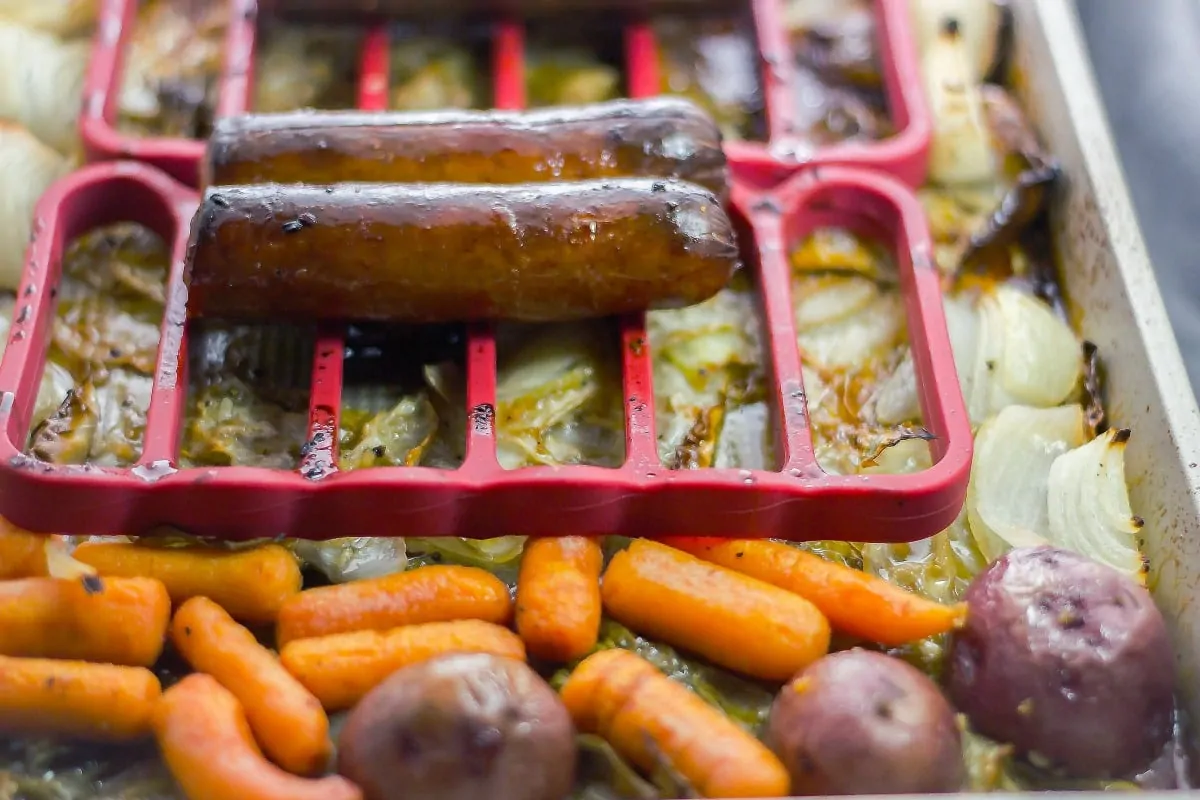 Sheet Pan Recipe
I decided this Sheet Pan Recipe needed a little more tanginess than the slow cooker recipe. So I used white balsamic and a little garlic helped give this sheet pan dinner a wonderful flavor.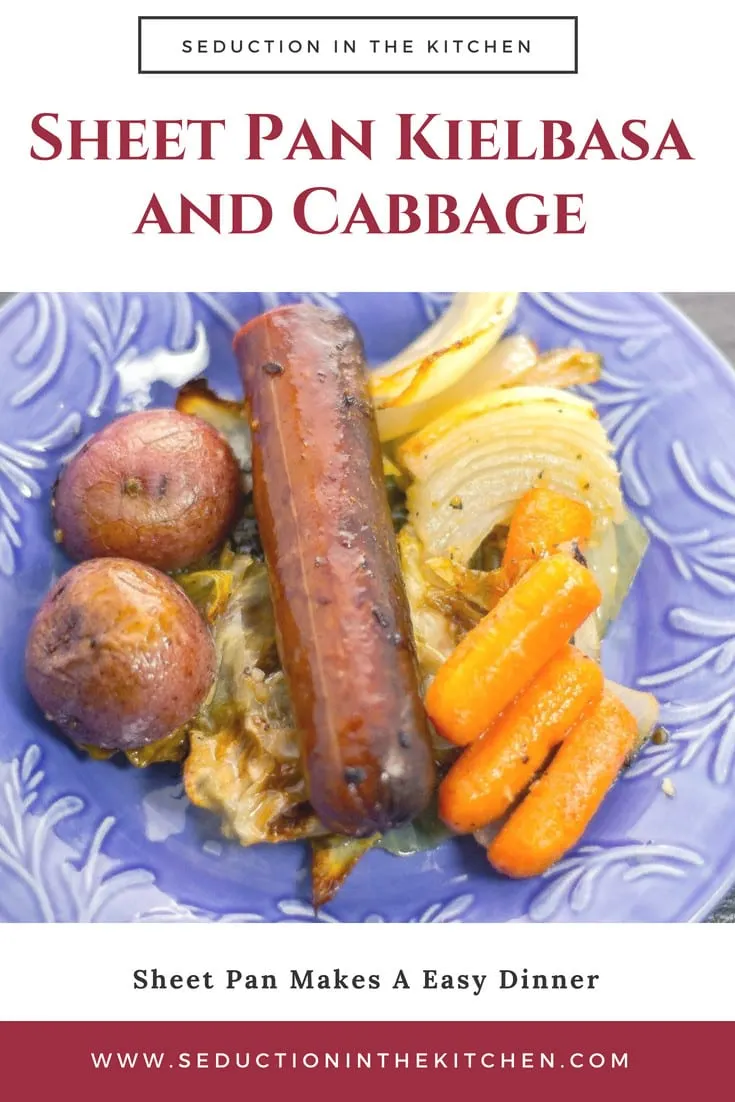 Kielbasa Recipe
To give the kielbasa recipe the extra flavor of the tangy sauce, I injected the kielbasa with a little of the sauce. It really made this sheet pan kielbasa bake pop with wonderful flavor.
For my first sheet pan dinner, this kielbasa and cabbage were simply yummy! However, it was the potatoes that is my favorite part of this kielbasa recipe.
The potatoes just soaked up the juice and then caramelized. It was a new way to enjoy caramelized potatoes I have never had before. It really complimented the kielbasa and cabbage just right.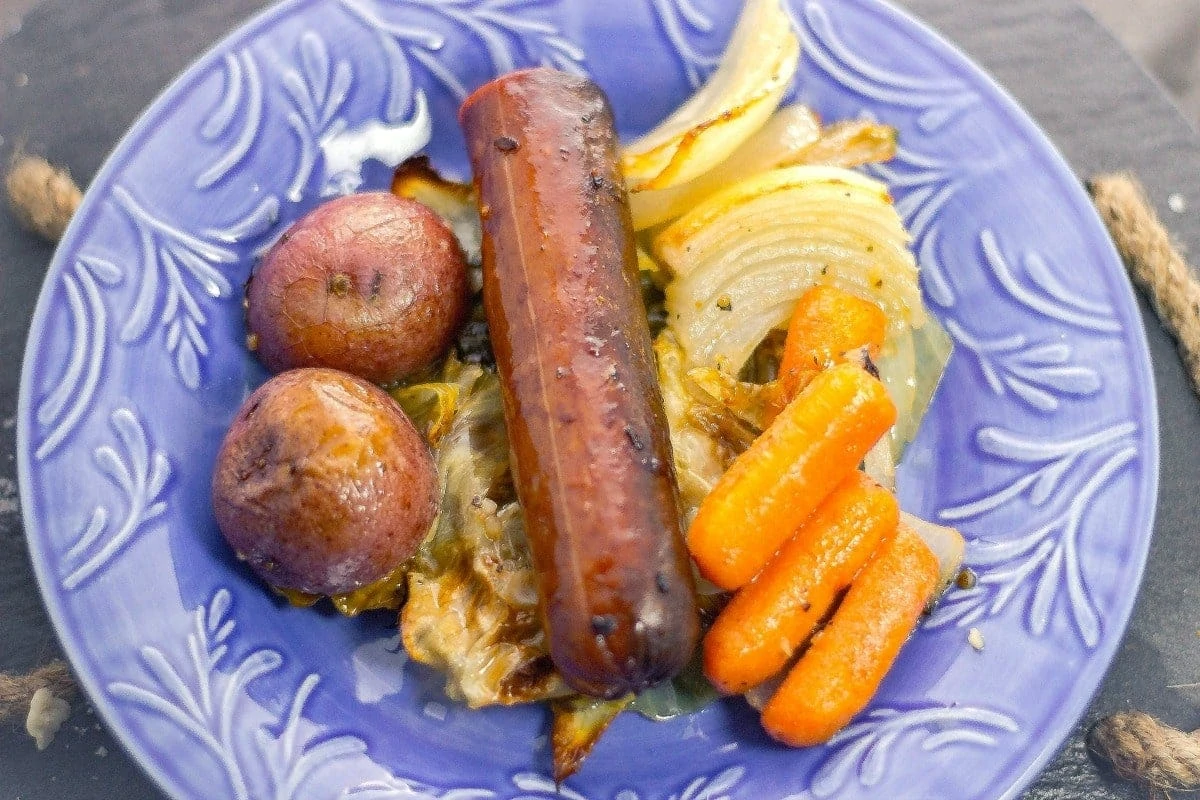 Yield: 6 Servings
Sheet Pan Kielbasa and Cabbage Recipe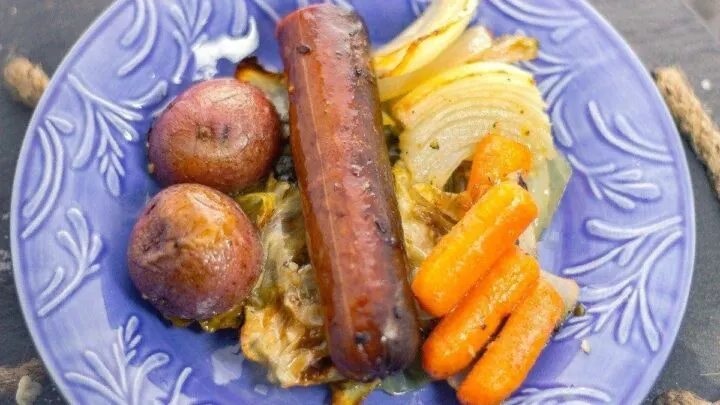 Sheet Pan Kielbasa and Cabbage is an easy kielbasa and cabbage dinner! This sheet pan dinner is a buttery cabbage recipe that a family would enjoy! This kielbasa and cabbage is an easy dinner recipe for beginners.
Ingredients
1/2 head of cabbage, roughly torn
2 large onion, quartered
1 cup baby carrots
6 small baby red potatoes, halved
1 lb of skinless kielbasa
Sauce:
1/2 cup butter
2 tablespoons white balsamic vinegar
1 clove garlic, minced
1/2 teaspoon lemon pepper
1/4 teaspoon garlic salt
Instructions
On a Jelly roll pan, sheet Place a layer of the torn cabbage, covering the entire pan.
Next, place the silicone roasting racks in the middle of the pan, on top of the cabbage.
Place the onions, baby carrots, and potatoes around the pan and silicon racks.
Cut the kielbasa into sections and place the links on top of the silicon roasting racks.
The Sauce
In a small saucepot, melt the butter.
Add the garlic, lemon pepper, garlic salt, and white balsamic vinegar
Let it cook for about a minute, then take off the heat.
Sheet Pan Dinner
Suck up a little of the sauce into a flavor injector. (About a tablespoon or so)
Inject a little bit of the sauce into the kielbasa links.
Pour the rest of the sauce over everything in the sheet pan.
Place the sheet pan in a preheated 350F oven.
Roast the Kielbasa and Cabbage for about 30 minutes.
Check the carrots and potatoes, if they are still a little hard, let roast about 10 minutes more until they are soft.
Take out the oven, serve it up and ENJOY!
Recommended Products
As an Amazon Associate and member of other affiliate programs, I earn from qualifying purchases.
Nutrition Information:
Yield:
6
Serving Size:
1
Amount Per Serving:
Calories:

569
Total Fat:

38g
Saturated Fat:

17g
Trans Fat:

1g
Unsaturated Fat:

18g
Cholesterol:

96mg
Sodium:

1107mg
Carbohydrates:

44g
Fiber:

6g
Sugar:

10g
Protein:

15g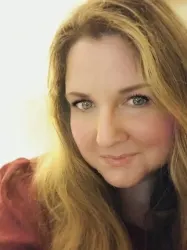 Latest posts by Deanna Samaan
(see all)