This post was most recently updated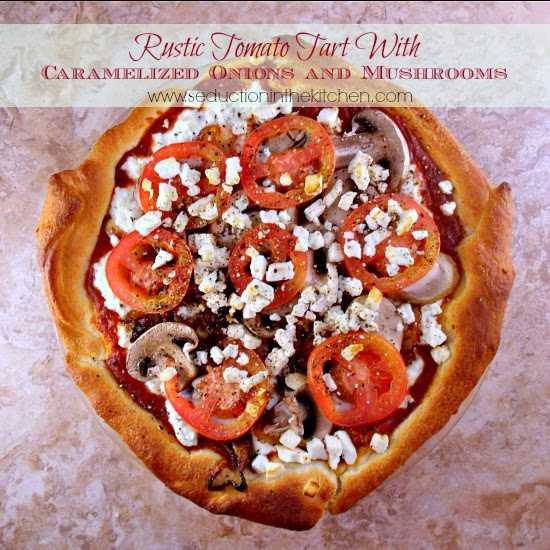 I am getting such great feedback from my mini bar I created in my apartment redo. Thank you, I really appreciate the kind words! My next project is I am on the hunt for small stools for it, but in the meantime, I want to recover my dining chairs.
At first, I was just going to do just the seat portion, but I saw the best tutorial online for a no sew slip cover for the chairs. Now I want to do it. However it doesn't stop there, this site I found has a do it yourself no sew cornice for the window. So my thought was to coordinate the fabrics. A quick trip to Joann's Fabrics, just to look I did not buy. I am kind of liking this fabric combo:
This for the seat portion
It is hard to see in the photos, but those leaves match the solid fabric color wise,  and they are embroidered. I want to keep looking, these fabrics I like are pricey! I need at least 4 yards to do the slipcovers alone. So at $20 a yard, I going to keep looking.
As for the cornice, I like to do the center portion like the solid color, then trim it in a white material on the top and bottom. I have white sheers, my thought is that it will look like the white is flowing. Being a typical Libra, I will change my mind several times. Truthfully, I will know better how I want to do this when I find the right fabric I like and can afford. When I do I will post the before and after, just like I did with my mini bar.
So in the recipe post, I talked about the mini bar I made Homemade Ricotta. What did I do with that ricotta you may be asking yourself. Well, I made a rustic ricotta tart recipe with it. What is nice about a rustic tart like this is you really can make different versions of it. I had some nice Roma tomatoes and some crescent rolls and decided let's roll with them and make a rustic tart.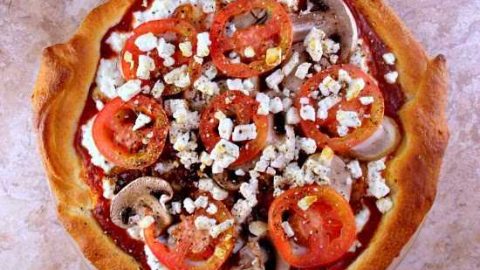 Yield:

2 people
Rustic Ricotta Tomato Tart With Mushrooms and Caramelized Onions and Mushrooms
Rustic Ricotta Tomato Tart With Mushrooms and Caramelized Onions and Mushrooms is a simple tart to make using crescent rolls. A recipe from Seduction in the Kitchen.
Ingredients
1 package of crescent rolls
1/4 cup of pizza sauce
1 cup of ricotta cheese
2 teaspoons basil
1 egg
1 Roma tomato (sliced)
1/4 cup sliced mushrooms
1/4 cup feta cheese
1 small onion (sliced and caramelized)
Fresh ground pepper (to taste)
Instructions
In a 8 inch pie pan, unroll the crescent rolls, and pinch the seams together. Form a crust layer in the pan. It doesn't have to be pretty. That the thing with a "rustic" dish, it doesn't need to be pretty. Preheat the oven to 375F.
Once you have the pie plate covered in the crescent roll dough, spread on a layer of the pizza sauce. You can make your own if you like, I personally, get a small can of tomato sauce, 2 tablespoons of tomato paste, 2 gloves minced garlic, 1 tablespoon Italian seasoning, 1/4 cup of water, 1 tablespoon balsamic, and 1 tablespoon brown sugar. Mix together, bring to a boil, and use that for a basic pizza sauce, that is me, store bought out the jar is perfectly fine.
In a separate bowl, mix the ricotta with the egg and basil. The layer it on top the pizza sauce.
Next add a layer of the caramelized onions, mushrooms, and then the tomatoes.
Finally, sprinkle on the feta, and put a little fresh cracked pepper over the tart.
Place the tart in the oven and bake it for about 15-20 minutes. The crescents will become a nice golden brown as it bakes.
Take it out the oven and then ENJOY!
Nutrition Information:
Amount Per Serving:
Calories:

520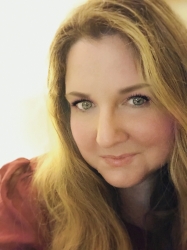 Latest posts by Deanna Samaan
(see all)