Balsamic Dipping Tomatoes are light, tasty, and refreshing. This recipe is best to describe as"bruschetta salsa." It is so addicting that you want to make it often.
Something Different
I
have over 400 recipes up on Seduction in the Kitchen. I have been redoing the SEO on the recipes so I can get better rankings on Google. Some of my readers that have been with me awhile may have noticed I republished some of those recipes. I have done that so it will be in the feed.
Some Recipes like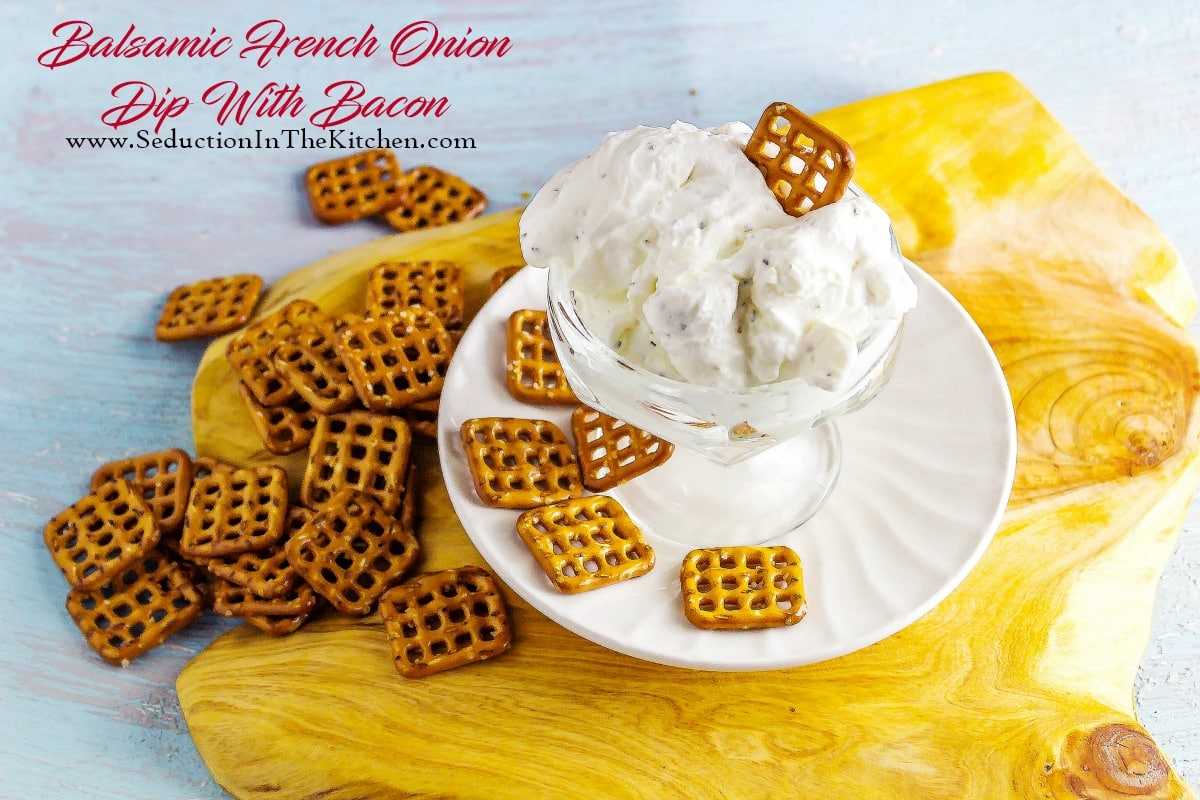 Balsamic French Onion Dip With Bacon,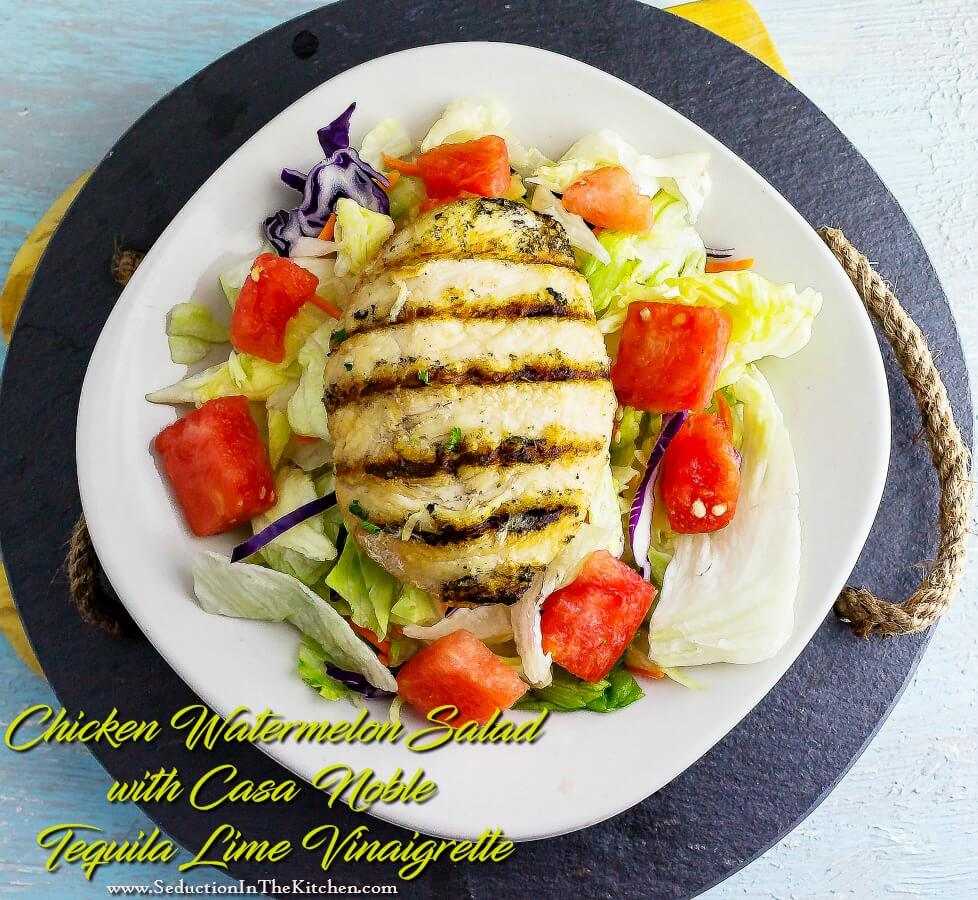 Chicken Watermelon Salad with Casa Noble Tequila Lime Vinaigrette,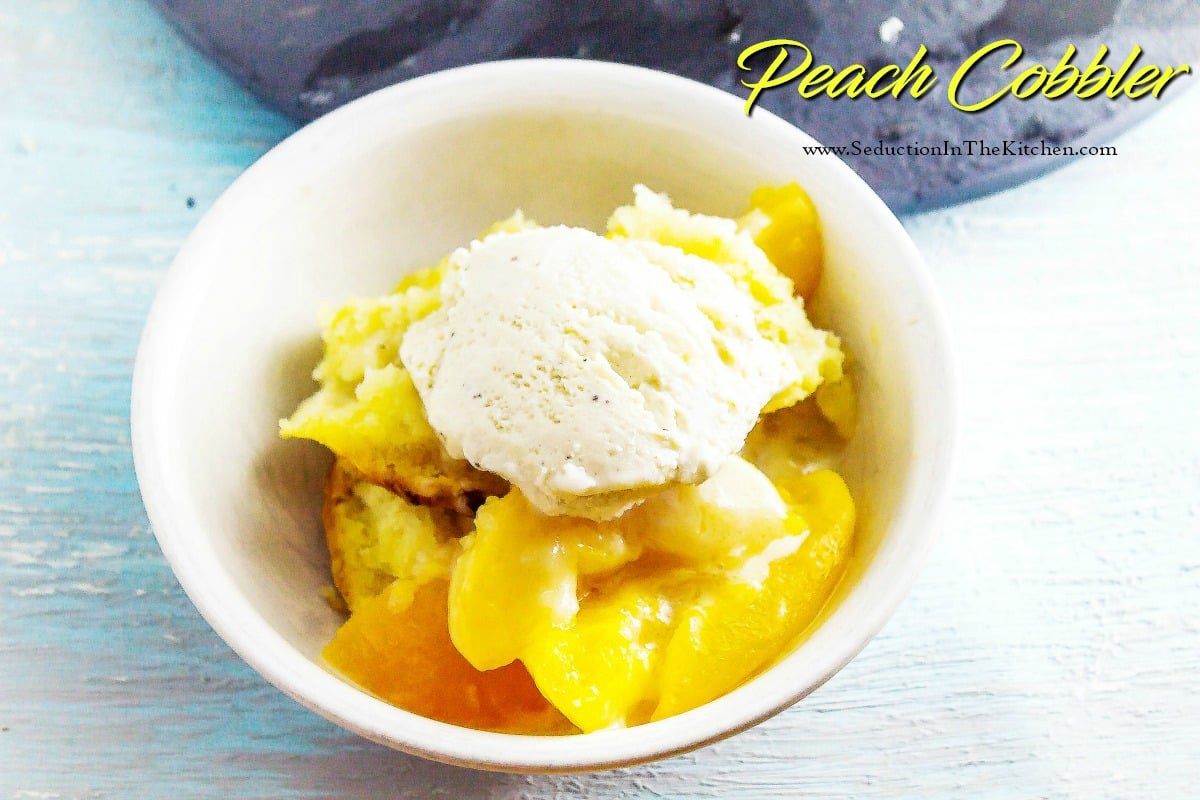 and Simple Peach Cobbler
I have redone not only the SEO but the photos and entire posts for those recipes. I have done that because I felt those recipes really needed the TLC. Plus it helps bring fresh content to Seduction in a way.
This post, I like the photo. It was when I was figuring out how to actually take photos. The post needed to be made over. So I am in a little crunch right now due to this car accident. My mind isn't in recipe development right now.
Everything happens for a reason. I plan on the next 2 weeks of redoing old posts and publishing them as new. This way you can discover some great recipes. It gives new life to older posts. It gives me the small break from coming up with new recipes.
Balsamic Dipping Tomatoes Recipe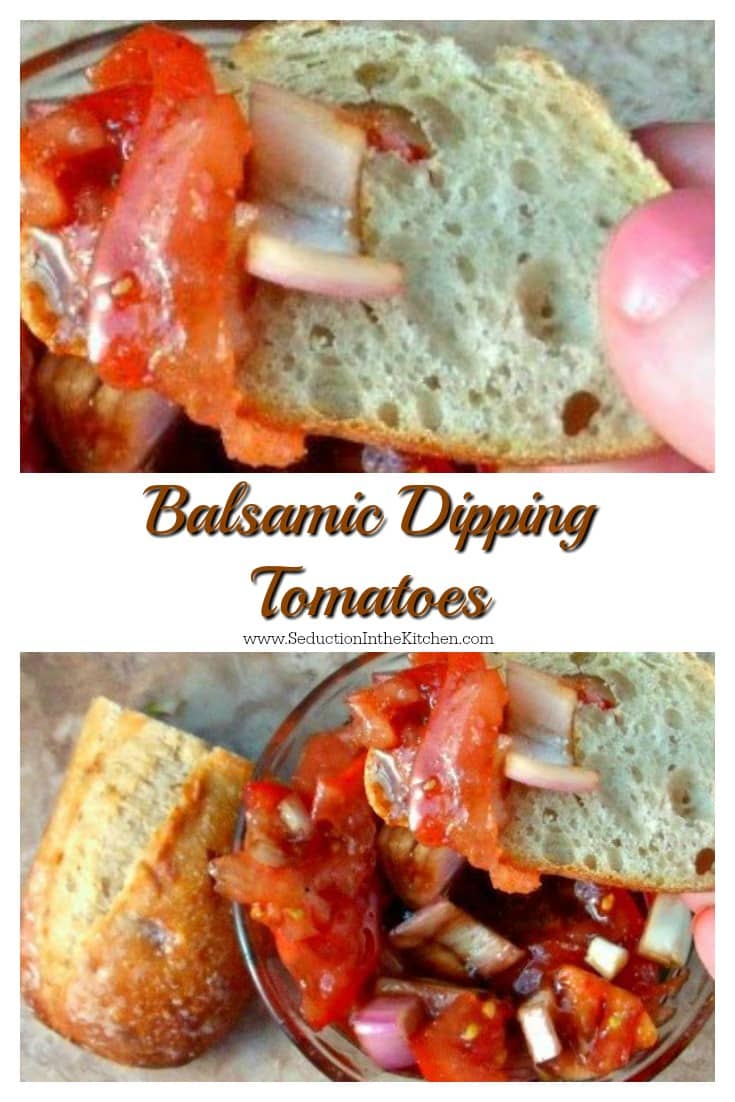 These Balsamic Dipping Tomatoes I admit is my favorite thing to make. I love the combo of balsamic with the tomatoes and shallots. I can literally eat an entire bowl of this. That is how much I love these tomatoes.
Plus, I am a huge balsamic fan too. I am actually drooling as I write this post. I want some of it now. Balsamic Dipping Tomatoes are that addicting. It is an Italian salsa is the best way I can think to describe this simple recipe.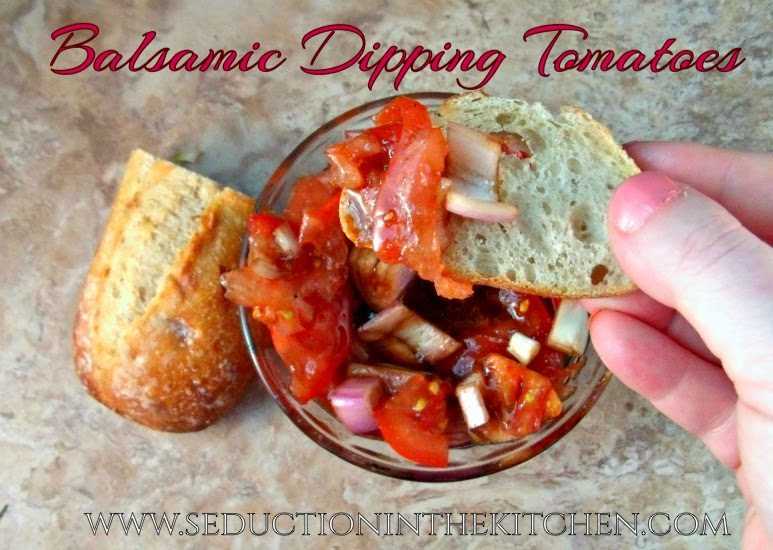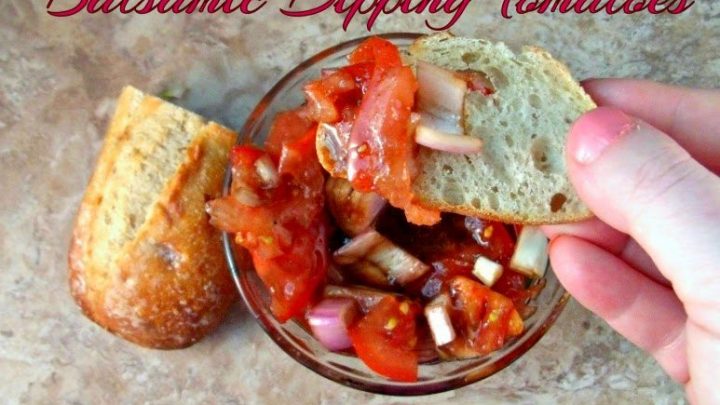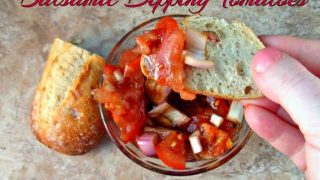 Yield:

6
Balsamic Dipping Tomatoes
Light, tasty and refreshing is how I would describe this, "bruschetta salsa" type of recipe from Seduction in the Kitchen.
Ingredients
4 roma tomatoes, sliced thin and chopped
2 shallots, roughly chopped
1/2 cup olive oil
1/4 teaspoon truffle oil
1/4 cup balsamic vinegar
Fresh cracked pepper for taste
French bread
Instructions
In a bowl add the tomatoes and shallots, toss them together.
Next whisk the olive oil, vinegar, and truffle oil together. Season it with a little fresh cracked pepper.
Then pour the dressing over the tomato mixture, and mix it well together. Let it sit for about a hour.
Then, slice the bread, no need to toast it, just pulling it apart so that the bread soaks up that balsamic is the best, ENJOY!
Nutrition Information:
Amount Per Serving:
Calories:

192
Total Fat:

18g
Saturated Fat:

3g
Trans Fat:

0g
Cholesterol:

0mg
Sodium:

7mg
Carbohydrates:

7g
Fiber:

1g
Sugar:

4g
Protein:

1g
I want to hear what you have to say about this recipe that is on
SEDUCTION IN THE KITCHEN!
Let's get this conversation started! What do you think of this recipe?