This post was most recently updated
Homemade Ricotta is very easy and it is only 3 ingredients! You will never buy store bought ricotta again! It is simply that good!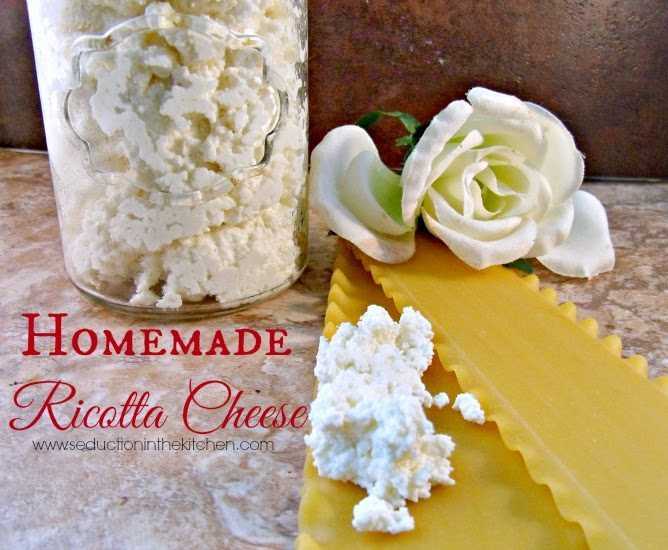 Put Your Mind To It
W
hen you put your mind to something, you can do it! So I decided to start over in my old apartment. I wasn't able to move like I wanted to, and it is a long story as to why, instead of being down about it, because I really wanted a change, I am looking at it as starting over new in my old apartment. It is a change and it is a new start if I look at it that way. Out with the old, in with new. My ex-picked all the furniture here, I got that in the divorce, and about 10 years old. So this time, let's pick stuff that is more me, or should I say have my say in it.
I am keeping end tables and coffee table, but right now I am in the aqua and white state of mind when comes to colors. So my color scheme will be white, black, and light aqua blue. I still love the Mediterranean look, so, working one room at a time, it is MAKEOVER time!
Sometimes that change you need is making something old new again. I have been wanting a table that I can have a bar. I wasn't finding what I wanted when I did it is the way to expensive. I have had this console table that I got years ago from LTD Commodities. Well, I didn't have a long enough screwdriver at the time, and I kind of messed it up putting it together. The drawer falls out if try to open that drawer.
I was laying on my couch, looking at all the boxes I packed, in anticipation of my "move," when an idea struck me, why not see if I can find an under the counter wine glass rack, take that drawer out and make the bar I am envisioning in my head. So I found for $10 at World Market exactly what I wanted and are you ready?
This the before, minus the Christmas decor, of course, hey, it was the only photo I had that showed it "before."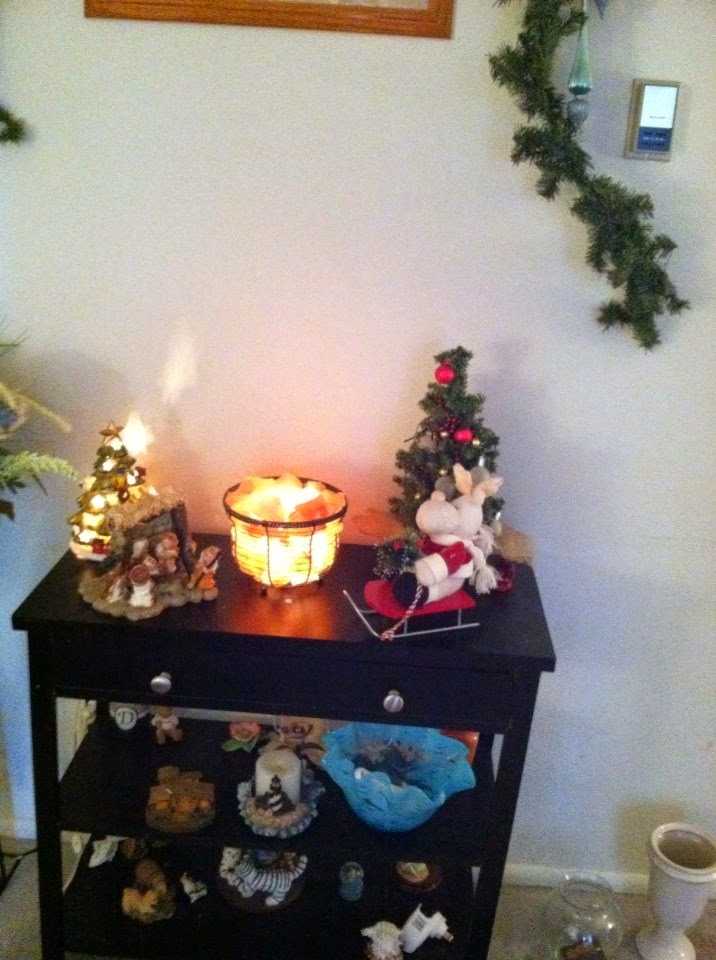 AND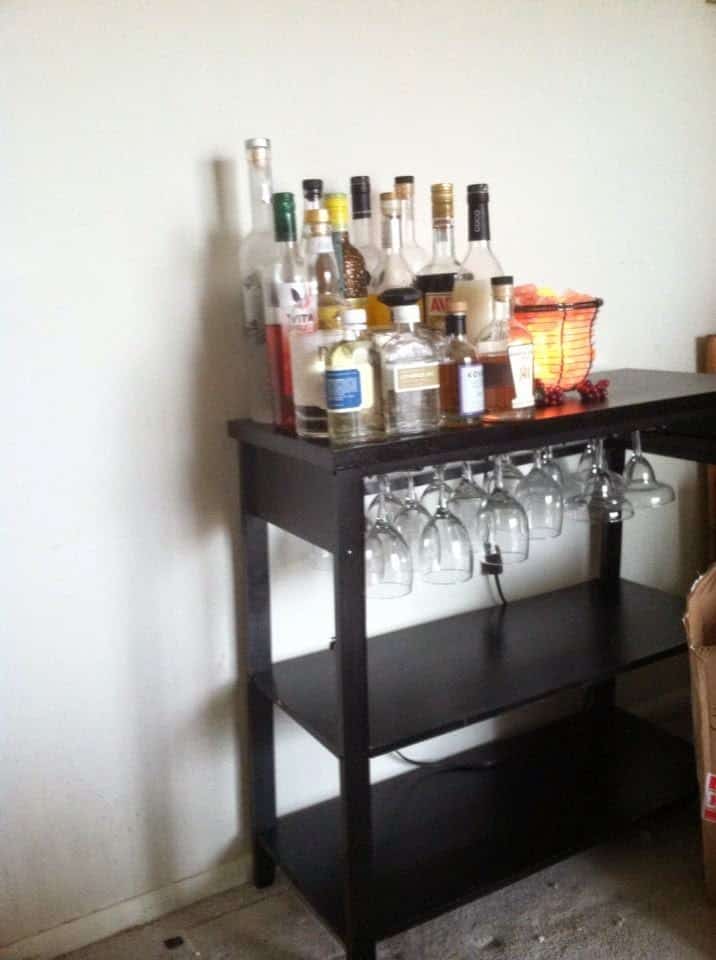 This is after!I am very proud of myself I suddenly became a Martha Stewart in this redo. I feel like this one those projects you see on Pinterest that you go, "huh, that is a good idea!" Of course, as I am unpacking, I will organize it much better. What is sad, I will admit, all that alcohol, that is from all the companies I have created recipes for. I really am not a lush!
Anyway, So operation APARTMENT MAKEOVER has officially begun. Time to go back to basics and make this place my old, new place. This is a very good design, it is what I need, a change, even if just a decor change. Now are you ready to learn about Homemade Ricotta?
Homemade Ricotta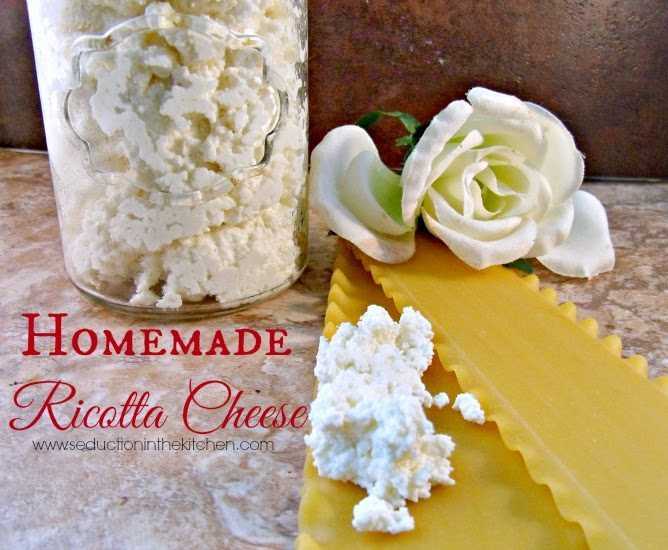 Going back to basics isn't a bad thing. Sometimes going back to basics is better than doing something quickly. That is the point of this week'sHomemade Ricotta recipe. Let's face it ricotta cheese can be a little pricey.
In all honesty, making your own Homemade Ricotta not only saves you money but has a better taste in my opinion. So when the theme for this weeks: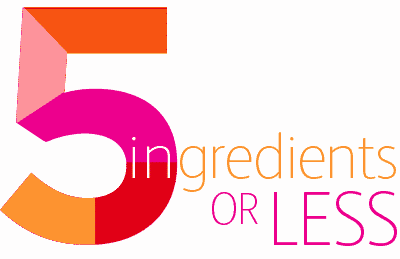 was announced, I knew that this Homemade Ricotta would be perfect for this theme. Why? Because my Homemade Ricotta is only 3 ingredients! So not only is it very tasty, it is very budget friendly as well
Now, are you ready to see some of the other recipes from Sunday Supper?
Here you go, go check them out!
Appetizers, Salads, and Starters
Join the #SundaySupper conversation on twitter on Sunday! We tweet throughout the day and share recipes from all over the world. Our weekly chat starts at 7:00 pm ET. Follow the #SundaySupper hashtag and remember to include it in your tweets to join in the chat. Check out our #SundaySupper Pinterest board for more fabulous recipes and food photos.
Would you like to join the Sunday Supper Movement? It's easy! You can sign up by clicking here: Sunday Supper Movement.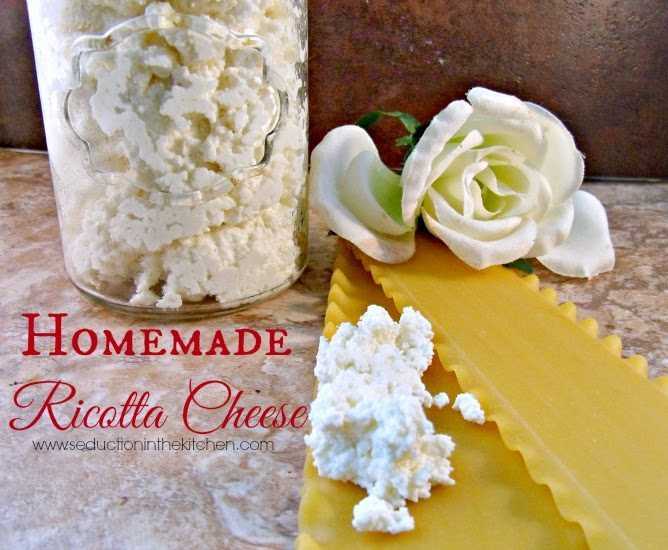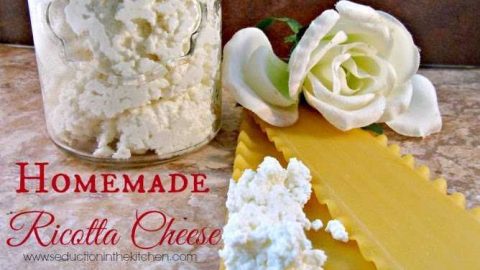 Yield:

6
#SundaySupper Homemade Ricotta
Total Time:
1 hour
10 minutes
Homemade Ricotta is very easy and it is only 3 ingredients! You will never buy store bought again!
Ingredients
8 cups pasteurized whole milk
1/2 cup heavy cream
1/4 cup apple cider vinegar
Instructions
Combine the milk, which you have to make sure it is just pasteurized milk and not ultra-pasteurized. Ultra-pasteurized is an extra heating process and breaks down the fat part the milk and will not make the ricotta correctly. Anyway, combine the milk and cream together in a large non-reactive pot. Heat the milk over medium heat until it reaches about 175 degrees F. This takes about 5 minutes or so for the milk and cream to get to that temperature.
While the milk and cream are heating up, line a colander with cheese cloth. Then place that colander over a large bowl or another large pot. I will give you a hint on this, I found cheese cloth at the dollar store, so look there, you will find it cheaper there.
After the milk and cream have reach 175F turn the heat off. Slowly drizzle the vinegar into the milk, stirring as you do so. I admit I used the same measuring cup for the cream and vinegar and that is fine, it one less dish you have to clean. It will not affect the ricotta. You do have options with the vinegar, you can use white if you like. Also, lemon juice is fine as well. Apple cider vinegar will give a sweeter taste to the ricotta then white vinegar. Lemon gives a touch of the citrus. So really up to you what you like to use.
After you added the last the vinegar, stop stirring and let the mixture now rest for 20 minutes. You will see that it curdling and getting thick. This our ricotta forming! After 20 minutes have passed. Ladle out the ricotta into the cheesecloth lined bowl system we set up earlier. You notice as you are ladling it out, the clearish liquid that left in the pot. This is the "whey" You remember nursery rhyme: "Little Ms Tuffet eating her curds and whey? That essentially what we just done, we made curds, which is our ricotta and now we have whey left over. If you put that in a separate jar, you can use it in baked goods that call for dairy. It will make them taste very good in fact. A week in the fridge is all the whey can be used for, after that if you don't use it through it away.
After you ladled the ricotta into the cheese cloth. Let it sit there for about an hour. This is drying it, to get more the whey out of it, so more ricotta-like.
After an hour, give the cheesecloth one good squeeze, take the ricotta out of it, put into a jar. It like the whey it keeps for a week in the fridge. Make Stuffed shells, cheesecake, basically, anything you use ricotta for, ENJOY!
Nutrition Information:
Amount Per Serving:
Calories:

269
Total Fat:

18g
Saturated Fat:

11g
Trans Fat:

0g
Cholesterol:

60mg
Sodium:

148mg
Carbohydrates:

16g
Fiber:

0g
Sugar:

17g
Protein:

11g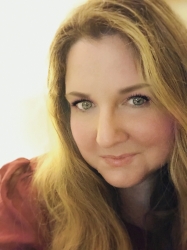 Latest posts by Deanna Samaan
(see all)