This post was most recently updated
Rosemary Cherry Olive Oil Bread is a unique savory, yet sweet no yeast bread. This olive oil bread is so yummy and moist. You will love making this easy bread recipe!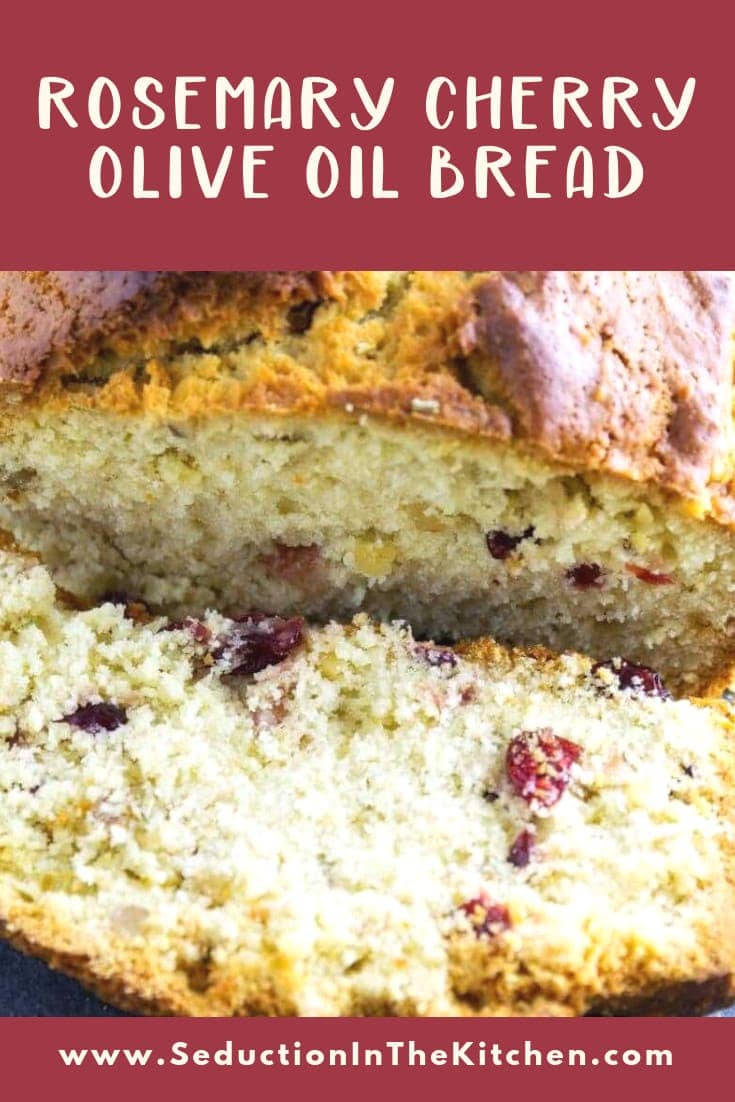 Kosterina Olive Oil
A friend of mine on Facebook introduced me to Kosterina Olive Oil. I love olive oil. I also love anything Greek. In fact, sometimes I think I was Greek in a past life. A little tidbit you didn't know about me.
Anyway, Kosterina Olive oil is the best tasting olive oil I have tasted. Here is something from the website that explains why this olive oil is so good:
"Kosterina olive oil is of the "Koroneiki" variety, which means the olive trees and seeds originated in Koroni, Greece, the hometown of Katerina's family. Our olive oil is cold pressed from early harvest olives, which means the olives are collected when green and raw. The higher chlorophyll content in unripe olives makes the oil greener and richer in healthy polyphenols. Early harvest oil is called "agourelio" in Greek.
Unfortunately, many oils that you'll find in your local supermarkets are marketed as extra virgin but are in fact very often blends of premium oil with lower quality oil. With Kosterina, we guarantee you are getting nothing but 100% early harvest organic extra virgin oil."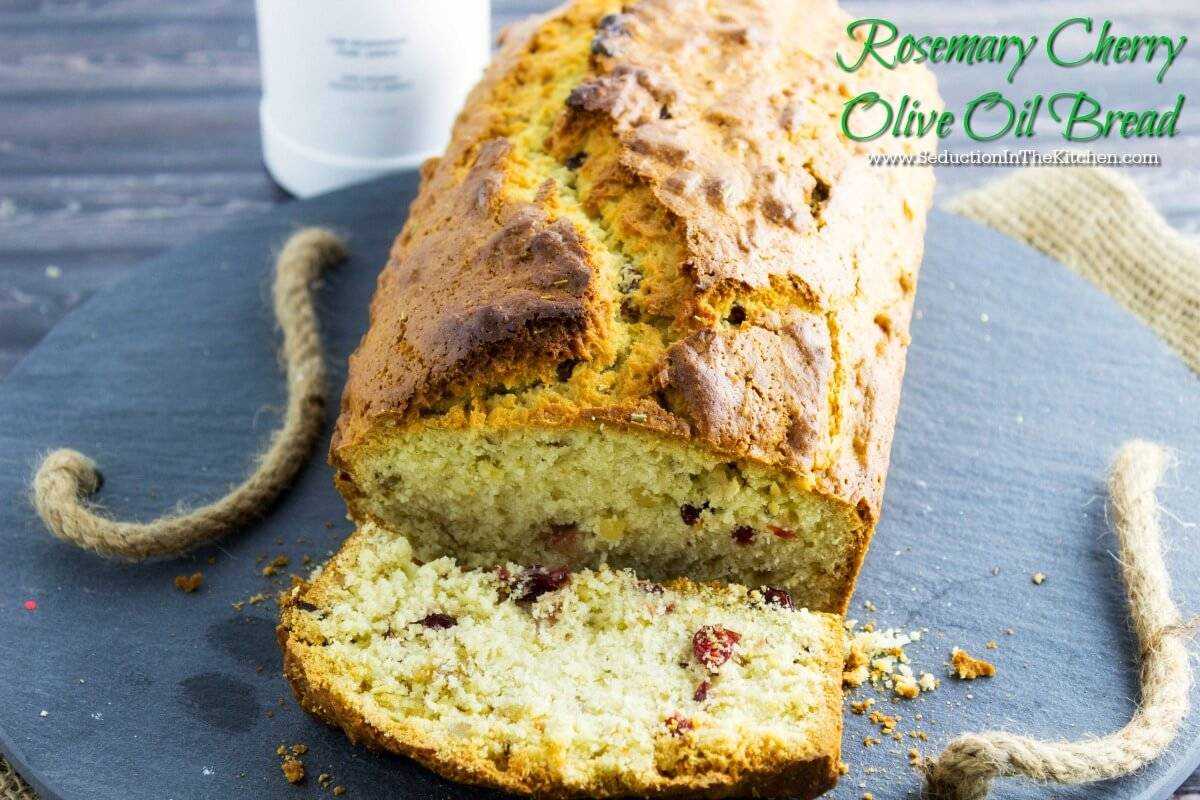 Olive Oil Bread
I had to create something so special with the Kosterina Olive Oil. I have seen other food bloggers do olive oil cakes and olive oil bread. That was what I wanted to do, an olive oil bread!
Easy Bread Recipe
Why do an olive oil bread? Well, truthfully I have found that an olive oil bread is an easy bread recipe. But why is it an easy bread recipe? Most of the olive oil bread is no yeast bread recipes.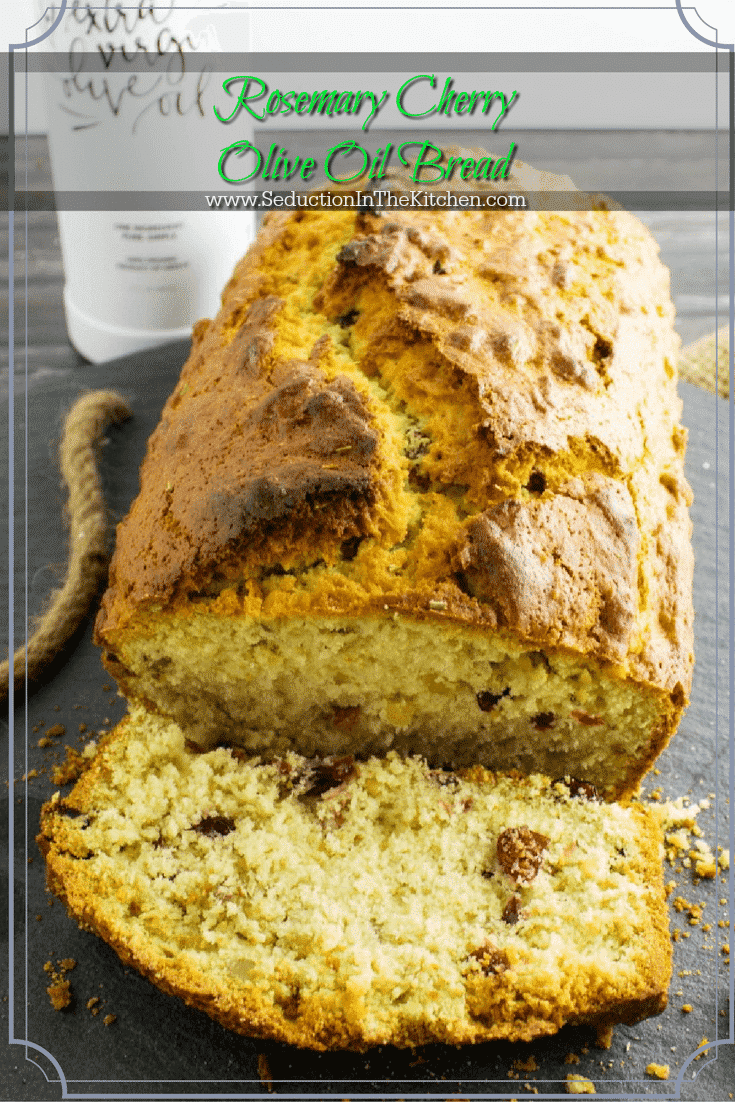 No Yeast Bread
What is used to raise the bread if the bread recipe is a no yeast bread? Baking powder. This rosemary bread is made like a quick bread recipe but has the texture like a yeast bread! That is the beauty of this easy bread recipe!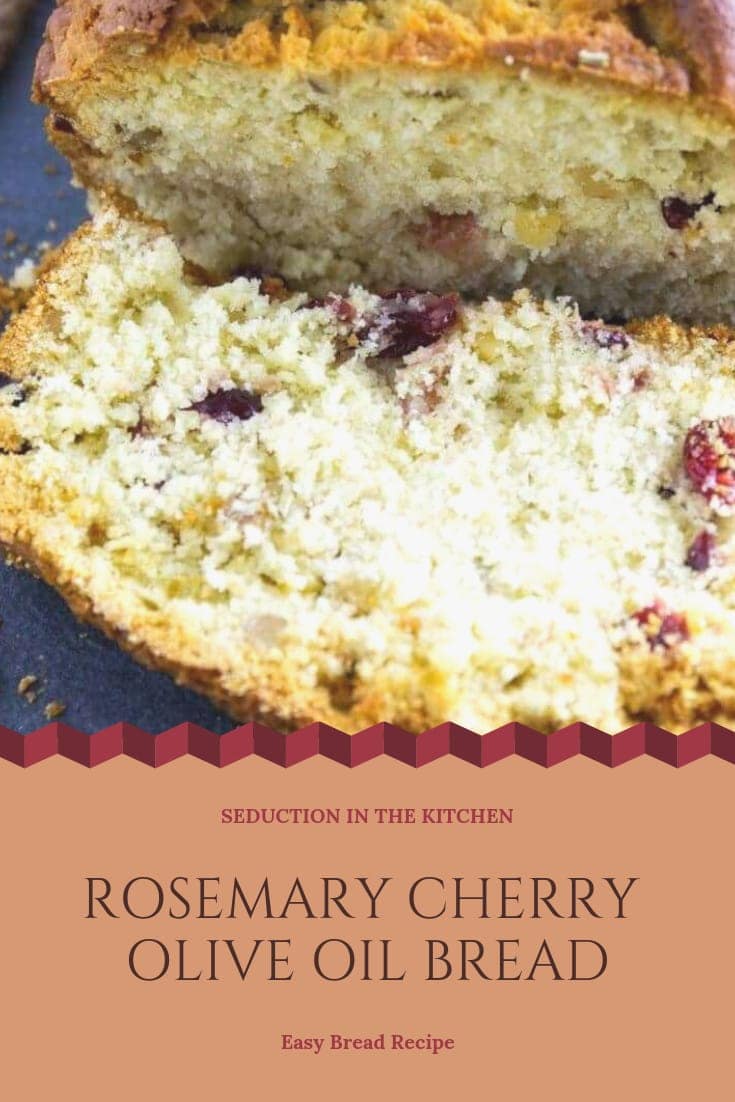 Rosemary Bread
I found a rosemary olive oil bread recipe in an old copy of Real Simple Magazine. That rosemary bread was intriguing. However, I knew I could improve upon it with some dried cherries left over from another recipe.
Cherry Bread
Cherries and rosemary pair well together. Plus this cherry bread also has walnuts in it. I knew this easy bread recipe would work so well.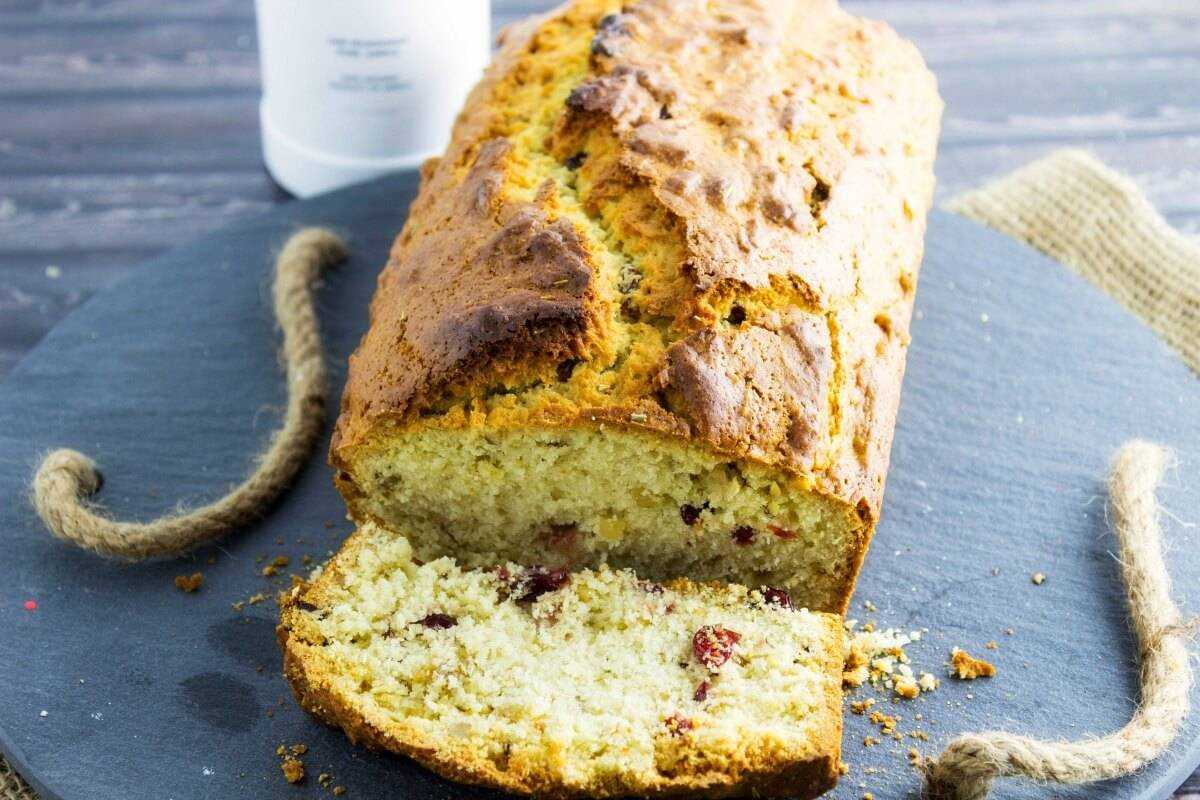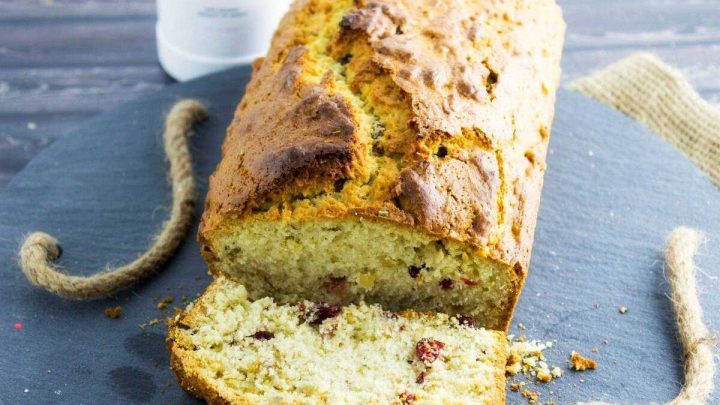 Yield:

8 servings
Rosemary Cherry Olive Oil Bread
Total Time:
1 hour
15 minutes
Rosemary Cherry Olive Oil Bread is a unique savory, yet sweet no yeast bread. This olive oil bread is so yummy and moist. You will love making this easy bread recipe!
Ingredients
2 1/2 cups all-purpose flour
3/4 cup sugar
1/2 cup walnuts (chopped)
2 teaspoons baking powder
2 teaspoons dried rosemary
1/4 teaspoon salt
1 tablespoon lemon juice
2 eggs (lightly beaten)
3/4 cup apple juice
1/2 cup Kosterina Olive Oil
1/4 cup dried cherries
Instructions
Heat oven to 350 degrees Fahrenheit.
Lightly coat a loaf pan with vegetable cooking spray.
Stir together flour, sugar, walnuts, baking powder, rosemary, salt and lemon juice in bowl.
In a separate bowl, mix eggs, apple juice, and the Kosterina Olive Oil, then stir into dry ingredients.
Mix in the cherries.
Transfer the batter into pan and smooth the surface.
Bake 55 minutes or until a toothpick inserted into the center comes out clean.
Place it on a baker's rack to cool.
Then serve it up and ENJOY!
Recommended Products
As an Amazon Associate and member of other affiliate programs, I earn from qualifying purchases.
Nutrition Information:
Yield:
8
Serving Size:
1
Amount Per Serving:
Calories:

424
Total Fat:

19g
Saturated Fat:

3g
Trans Fat:

0g
Unsaturated Fat:

16g
Cholesterol:

47mg
Sodium:

209mg
Carbohydrates:

57g
Fiber:

2g
Sugar:

25g
Protein:

7g
Check out my the latest on my other blog: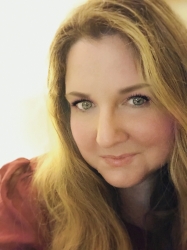 "Seduction in the Kitchen" started because I have the belief that everyone has an affair with food. It is that belief that fuels my passion for cooking and baking.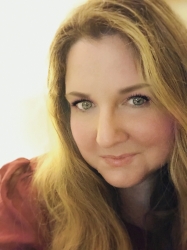 Latest posts by Deanna Samaan (see all)