This post was most recently updated
French Baguette Bread is a crusty french bread recipe. There is nothing like a fresh homemade baguette right out your oven. This recipe for French baguette is one you will want to make over and over again because it is so easy to make. Loaves: 2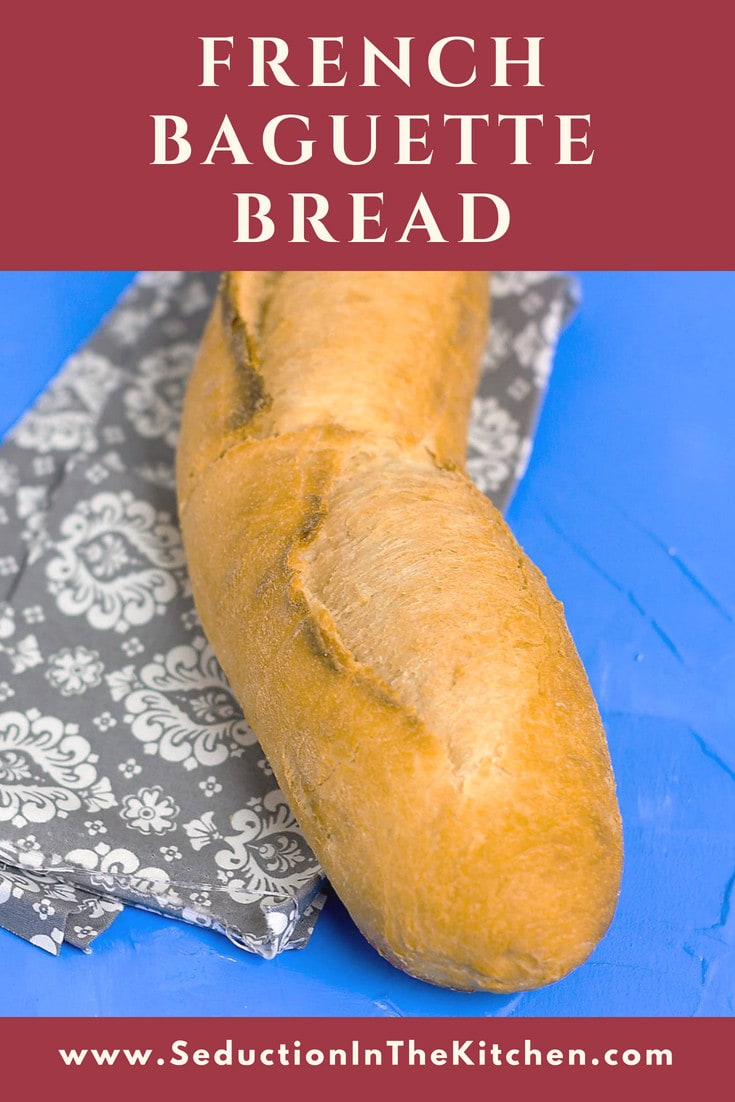 Crusty Bread
I love eating soup with some good crusty bread. When you have a crusty bread recipe you just want to make that bread recipe every time. For me, that is my homemade baguette.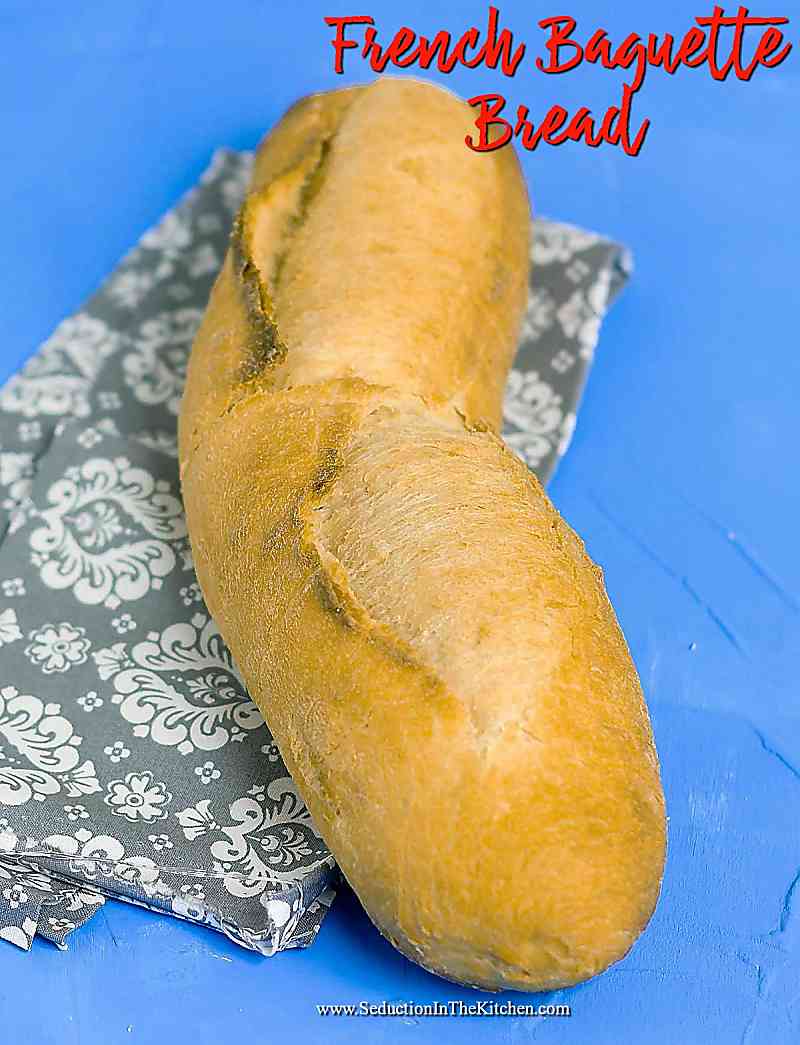 Crusty French Bread Recipe
Every Sunday, I make my crusty french bread recipe. In my family, we always have a big meal with a baguette bread. French baguette bread is great not only for soup but for your meal in general. Why do you think Panera gives you a chunk of their recipe for baguette?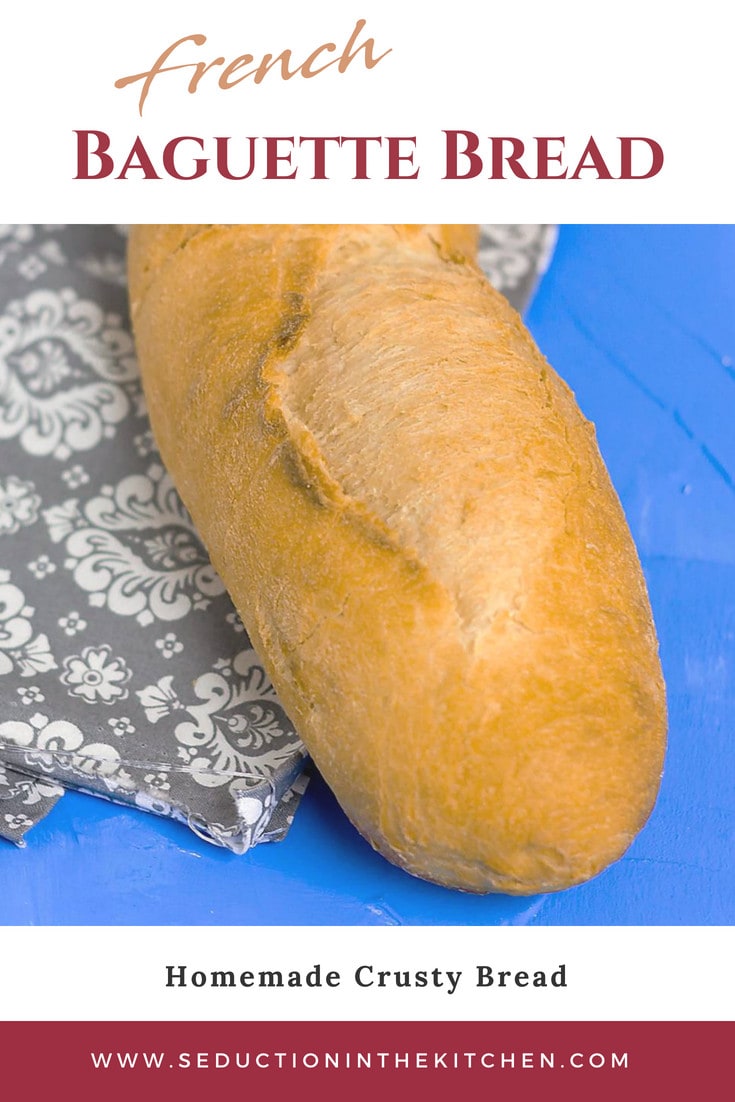 French Baguette Recipe
I decided to update this French baguette recipe. This homemade baguette is actually one of the first posts I put up back in 2013. This crusty bread needed an update!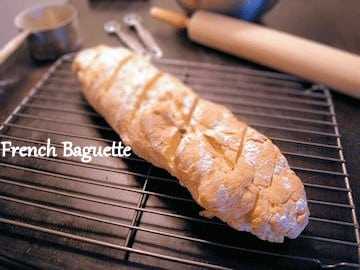 Old Baguette Bread Photo
Sometimes it is nice to see how far you come. This old baguette bread photo is just that. When I started blogging in 2013, did I know how to take a photo? No, now when I look at these new french baguette recipe photos, I am amzed at how far I have evolved as a photographer.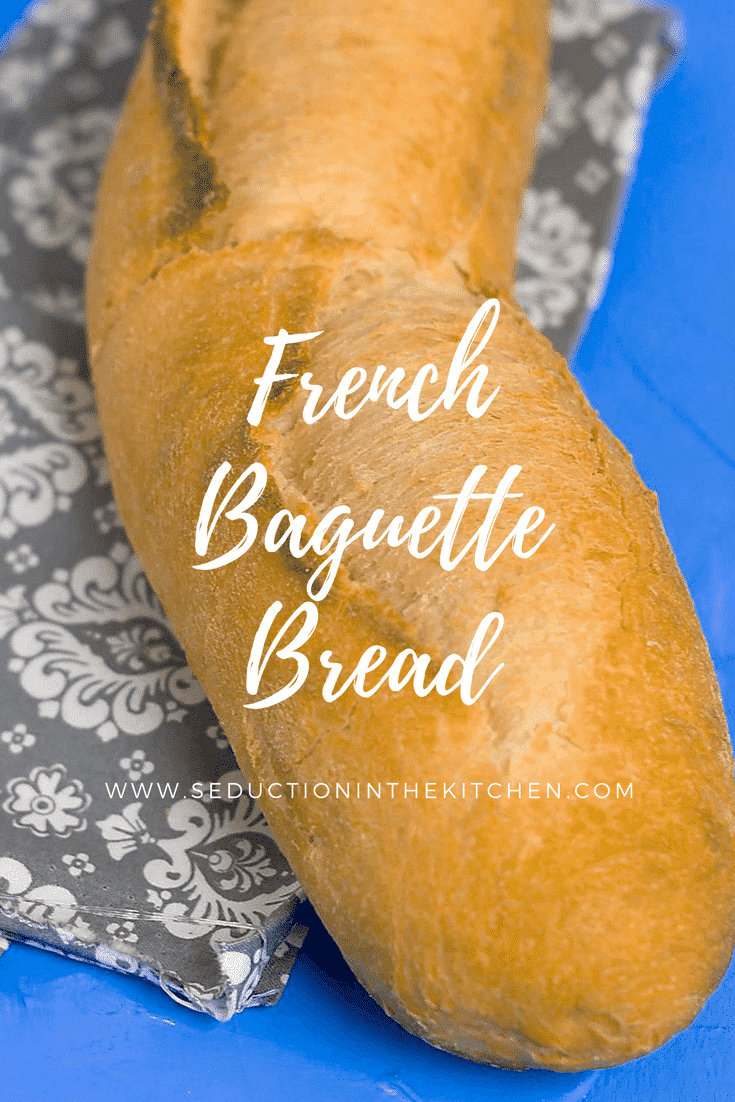 Recipe For French Baguette
This recipe for french baguette is a easy recipe. I know making homemade bread can be daunting. It takes awhile to make because of the rising of the bread dough and kneading that it needs.
This homemade baguette a great bread recipe for beginners. If you are wanting to make a crusty bread recipe for the first time, you best to start with a recipe for baguette.
Baguette Bread History
What is interesting with this French bread is how it became known as a baguette. The word "baguette" was not used to refer to a type of bread until 1920.
So this french food recipe that we all love using to make crostinis and of course bruschetta is a new bread. At least the name, baguette bread that is.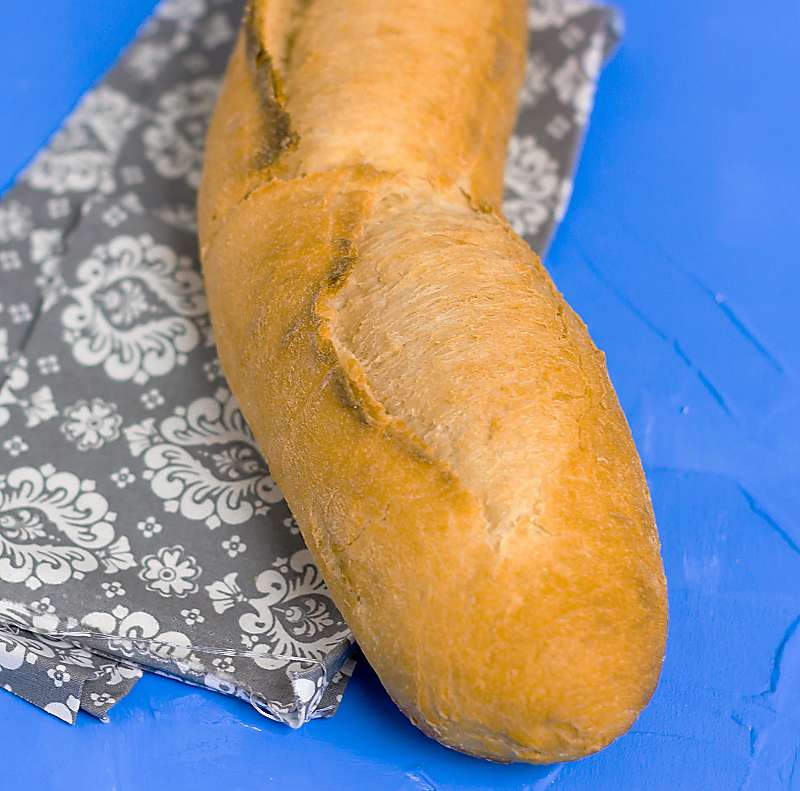 French Bread Secret
The French bread secret to a nice crusty bread recipe is a warm water bath. When you bake the baguette bread, place a shallow pan of water on the second shelf of the oven.
For This Recipe You Will Need
It puts a little moisture into the oven< Which will give the bread a soft inside, but that great crusty outer layer. Trust me doing that will give you great results with this French Baguette Bread.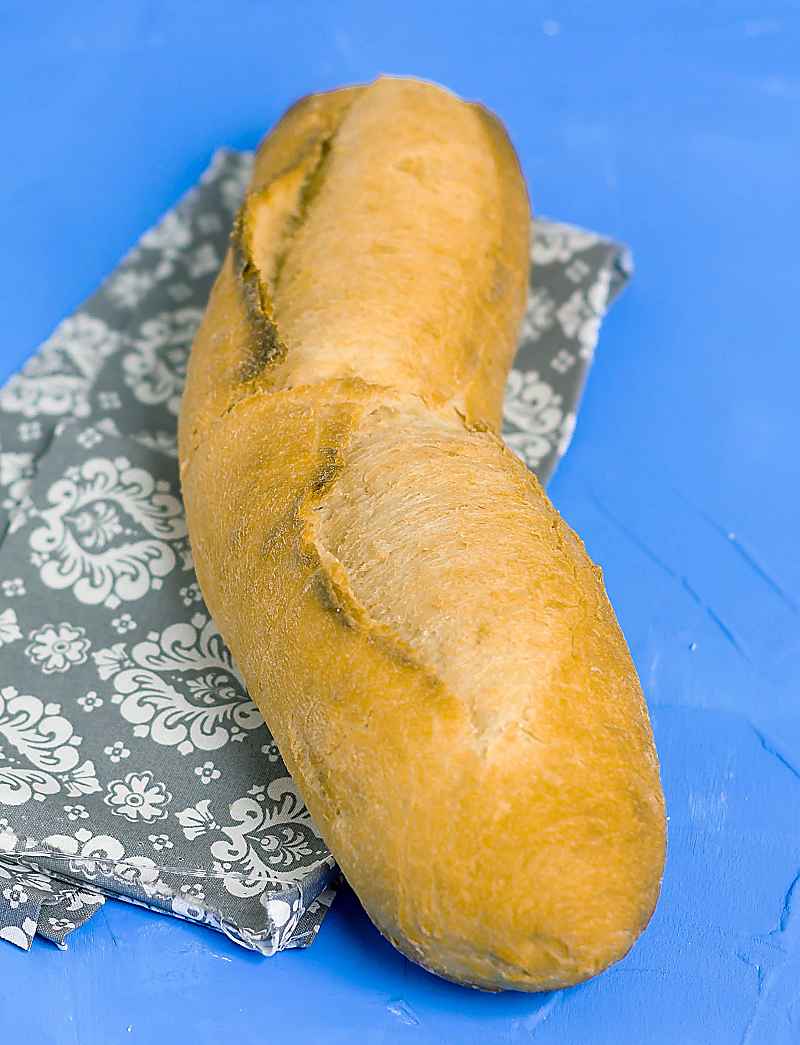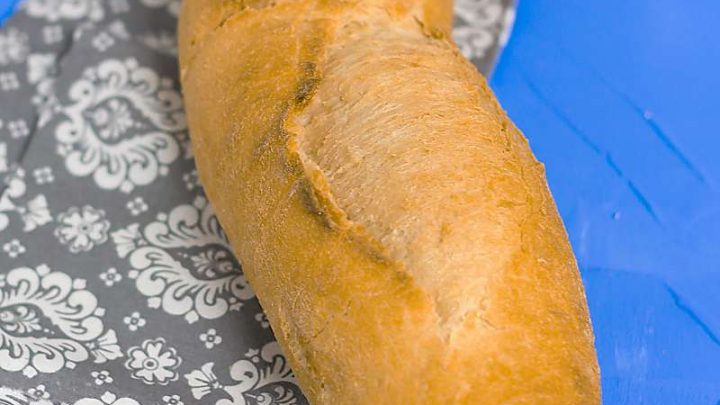 Yield:

2 loaves
French Baguette Bread Recipe
Total Time:
2 hours
25 minutes
French Baguette bread from Seduction in the Kitchen
Ingredients
1 teaspoon dry yeast
1 tablespoon honey
1 1/2 cups warm water
2 teaspoon salt
4 cups flour
Instructions
The first thing is put all the ingredients into the bread maker and set on the dough cycle.
After the dough is done in the bread maker, take it out and with some oil on your hands divide the dough and shape it into 2 logs.
Then take a knife and cut 4-5 slits on the top. After you do that sprinkle a little water. Not much just literally put your hand in water and "fling" it onto the bread. Then a small sprinkle of flour on the top the bread as well and let the bread rise on an oiled sheet for about 30 minutes.
After it has raised for 30 minutes, it time to bake the bread. Take a small pan and fill it with at least 2 inches of water. Put in the oven and let the oven heat up at 400 degrees. I usually do this part as the bread is raising, that way when its time to bake it be in a nice hot moist oven. Bake it for about 25-30 minutes. Till nice and golden on top. Sometimes I will brush a little olive oil on the top of it before I bake, That is ok as well.
Finally, when done, let it cool and enjoy some fresh bread right from your oven!
Nutrition Information:
Amount Per Serving:
Calories:

948
Total Fat:

3g
Saturated Fat:

0g
Cholesterol:

0mg
Sodium:

1024mg
Carbohydrates:

200g
Fiber:

7g
Sugar:

9g
Protein:

27g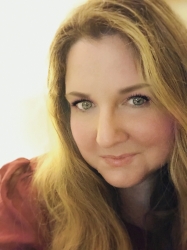 Latest posts by Deanna Samaan
(see all)