Raspberry Salsa is a sweet mild salsa that can become very addicting! Sweet raspberries with a little heat added is what makes this a unique salsa recipe. So if you want a mild salsa recipe, look no further than this Raspberry Salsa.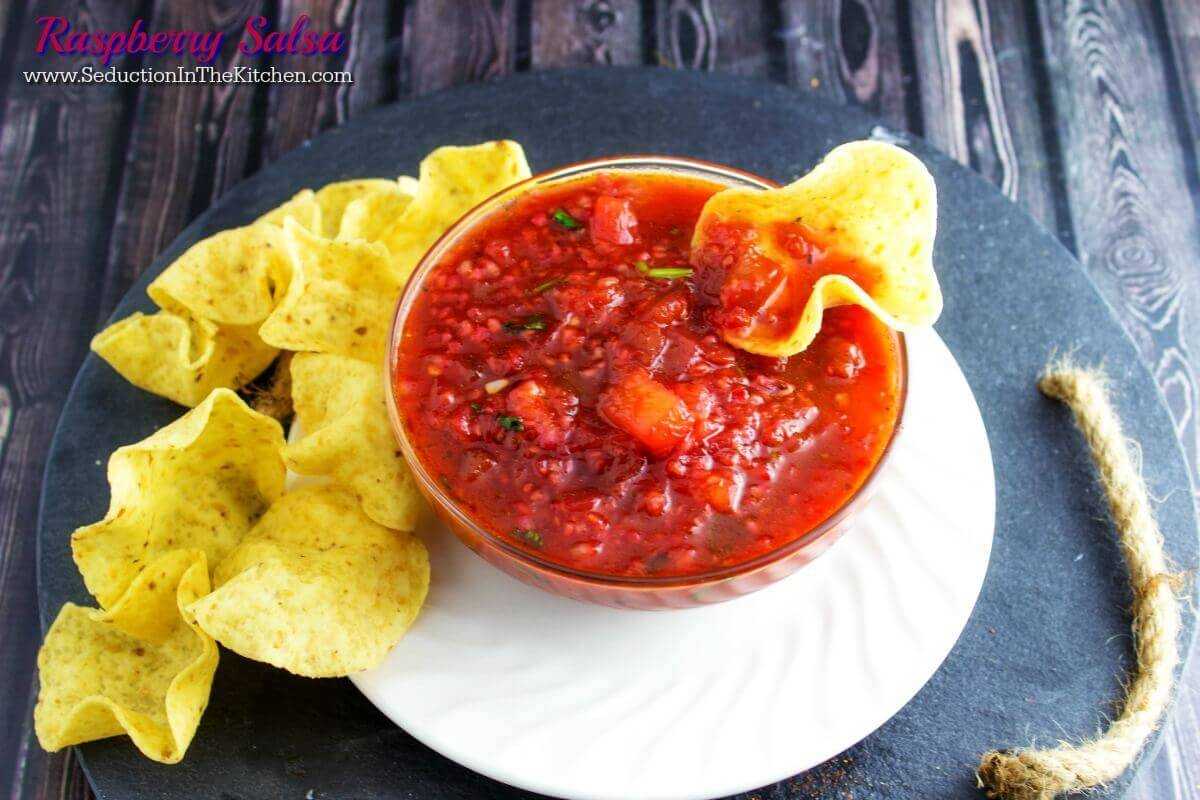 Battle of the Fruit Salsas!
I
admit this idea for a battle of the salsas came very last minute to me. I was thinking "what fun thing can I do that will have peaked the reader's interest?" Then it came to me, the Superbowl.
I can make a fruit salsa to represent both teams in Superbowl 51. Then let you guys vote on which salsa is the champ. Yes, it is the BATTLE OF THE FRUIT SALSAS!
So today I am posting 2 recipes. I want you to look at each recipe, see the videos I created for them. Then vote on which fruit salsa you think will reign supreme!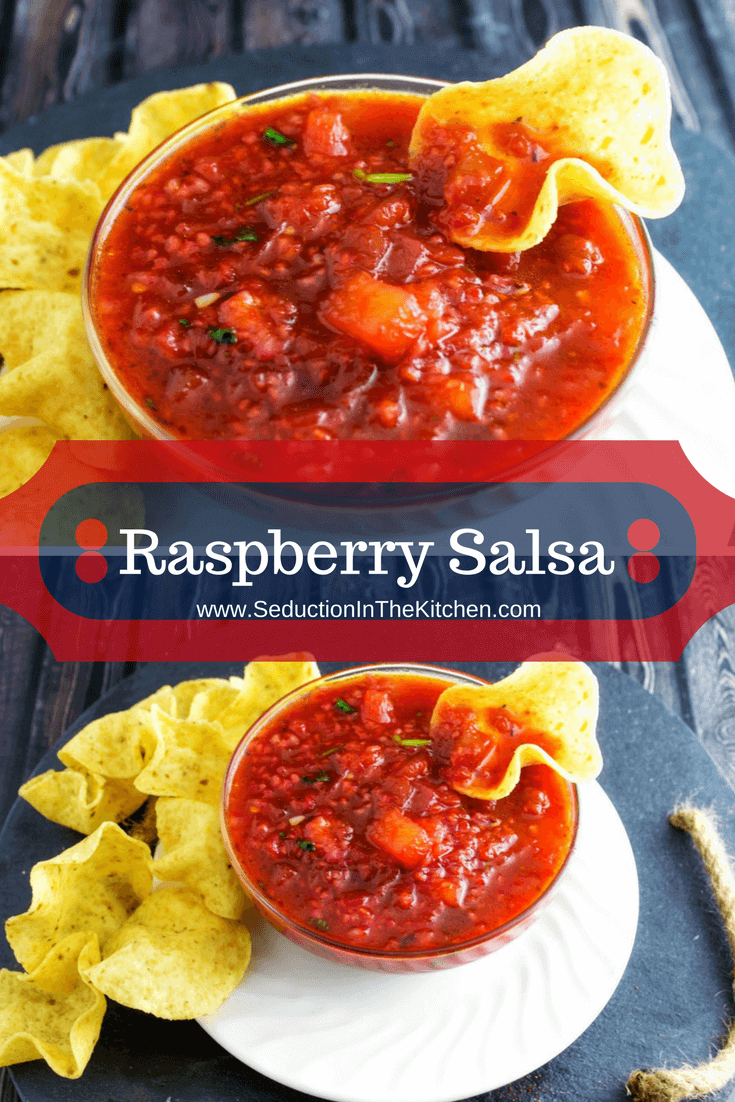 Raspberry Salsa Recipe
Superbowl 51 is between the New England Patriots and the Atlanta Falcons. So this Raspberry Salsa is the representation of the Patriots. I decided to make a raspberry salsa to represent the Patriots because I feel in my opinion that raspberries are more Northern fruit.
This raspberry salsa is very simple to make. It is also mild salsa recipe. However, there is a little bit of heat to this unique salsa recipe.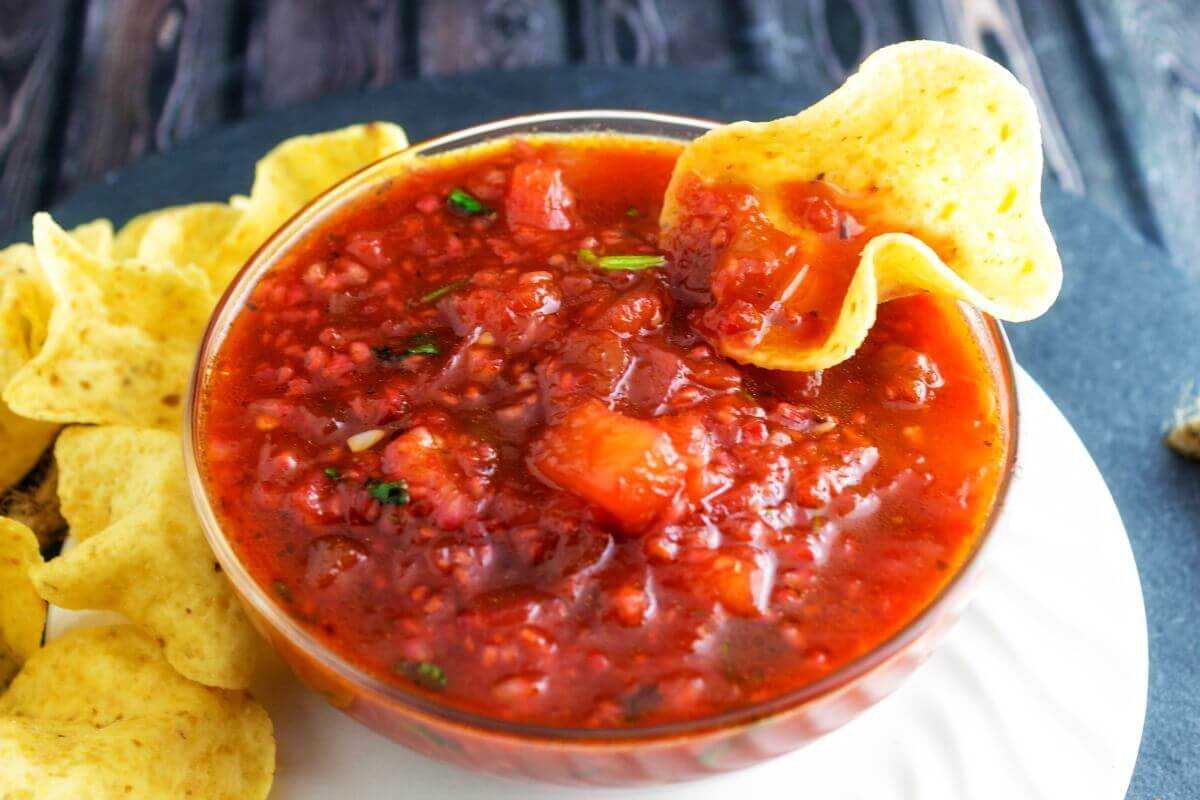 Unique Salsa Recipe
This raspberry salsa, my god it is so wonderful. This unique salsa recipe really has an addictive flavoring. I actually want to use this mild salsa recipe in a few recipes, like a raspberry chicken recipe.
I feel this mild raspberry salsa would be great on top of grilled chicken. Maybe this mild salsa recipe would be a good appetizer Valentine's Day Dinner?
Anyway, this sweet mild raspberry salsa is going up against the: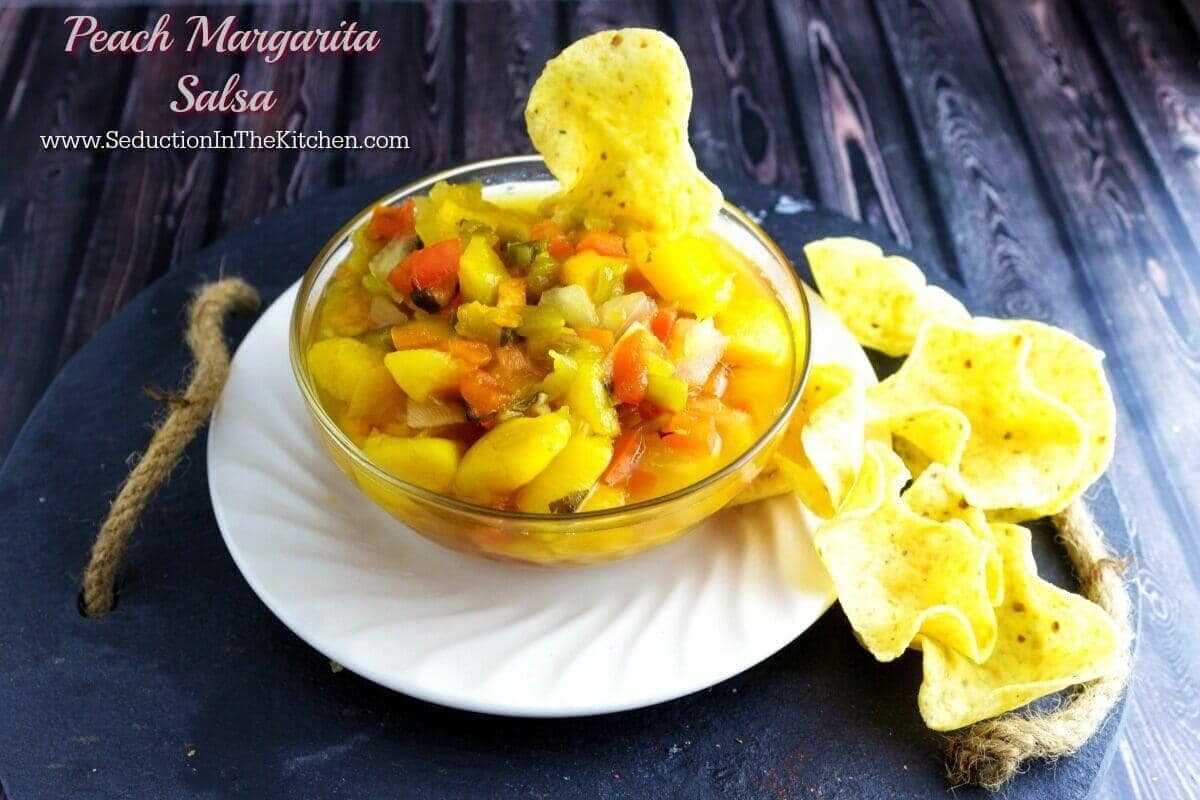 Both are fruit salsas but which salsa do you think will reign supreme at your SuperBowl 51 party?
Check Out This Video For Raspberry Salsa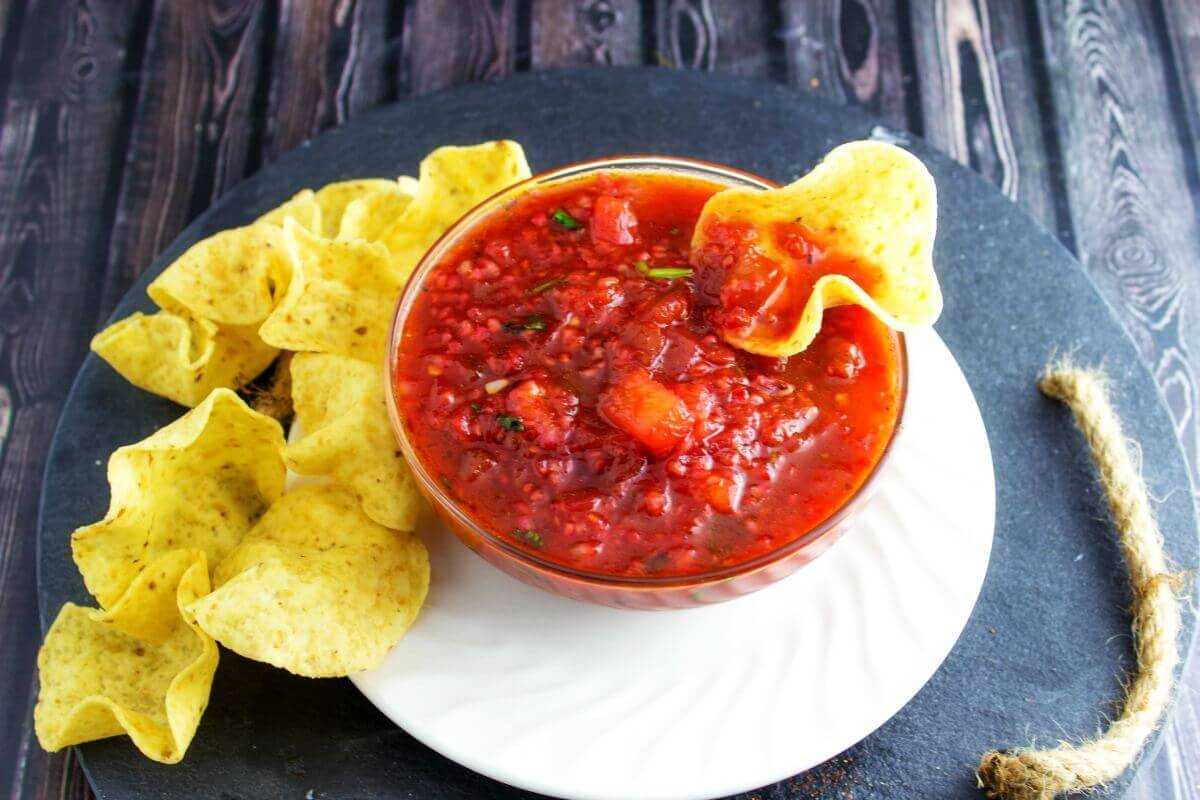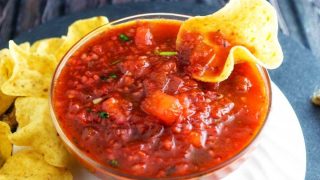 Yield:

8
Raspberry Salsa Recipe
Raspberry Salsa is a sweet mild salsa that can become very addicting! This salsa was created to represent The New England Patriots in Superbowl 51
Ingredients
1 tablespoon olive oil
1 small onion chopped
16 ounces raspberries
3/4 cup packed brown sugar
1/4 teaspoon chili powder
1 can pineapple tidbits drained well, 8oz
1 can chopped green chiles drained, 4 oz
1 lemon, juiced
5 sprigs cilantro chopped
Instructions
In a 3-quart saucepan, heat up the oil andcook onions in oil over medium heat until tender.
Stir in berries, pineapple, chilies,brown sugar, chili powder and 2 tablespoons lemon juice; cook until berries are mushy.
Remove from heat. Stir in cilantro and let cool.
Serve it up and ENJOY!
Store in the fridge
Nutrition Information:
Amount Per Serving:
Calories:

182
Total Fat:

2g
Saturated Fat:

0g
Trans Fat:

0g
Cholesterol:

0mg
Sodium:

140mg
Carbohydrates:

42g
Fiber:

5g
Sugar:

33g
Protein:

1g
This post was most recently updated
I want to hear what you have to say about this recipe that is on
SEDUCTION IN THE KITCHEN!
Let's get this conversation started! What do you think of this recipe?