I am a participant in the Amazon Services LLC Associate Program, an affiliate advertising program designed to provide a means for me to earn fees to Amazon.com and affiliate sites.
Ranch Steak and Potato Flatbread is a filling flatbread recipe! Steak and potatoes made into one of the Hidden Valley Ranch Recipes with these flatbread toppings. This flatbread recipe is simply yummy!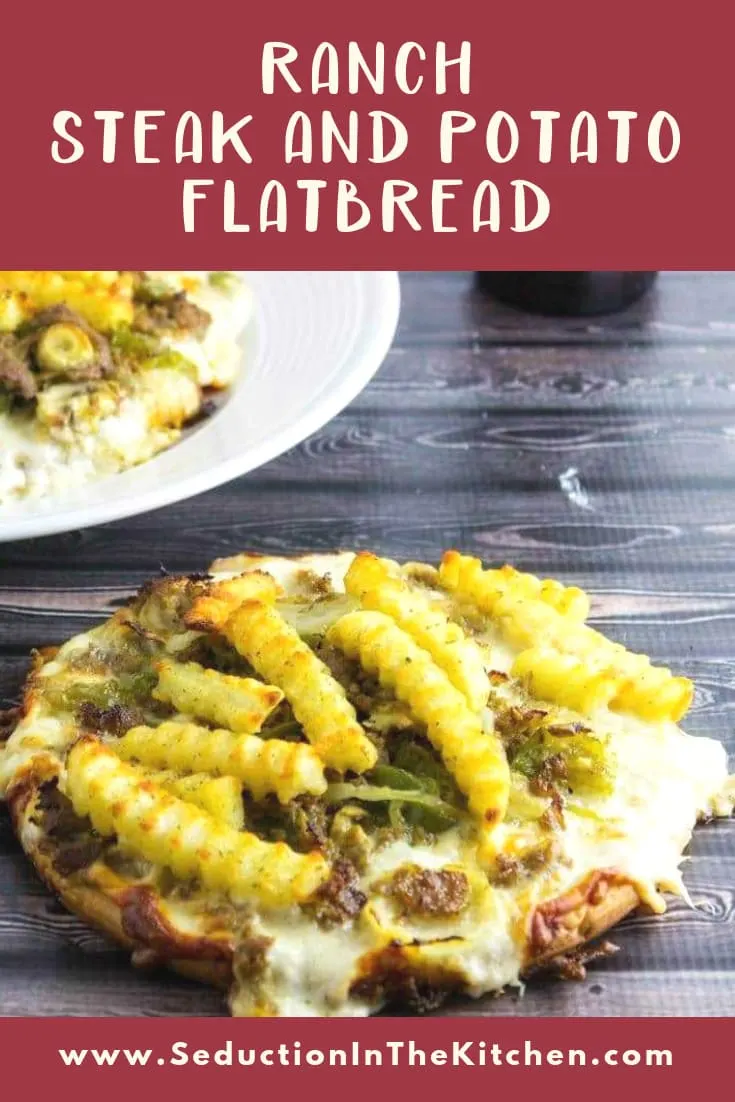 Hidden Valley Ranch Recipes
Ranch is my favorite seasoning and dressing hands down. I know it might be a Pittsburgh thing, but Pittsburghers do love ranch! So yes I do make quite a few hidden valley ranch recipes!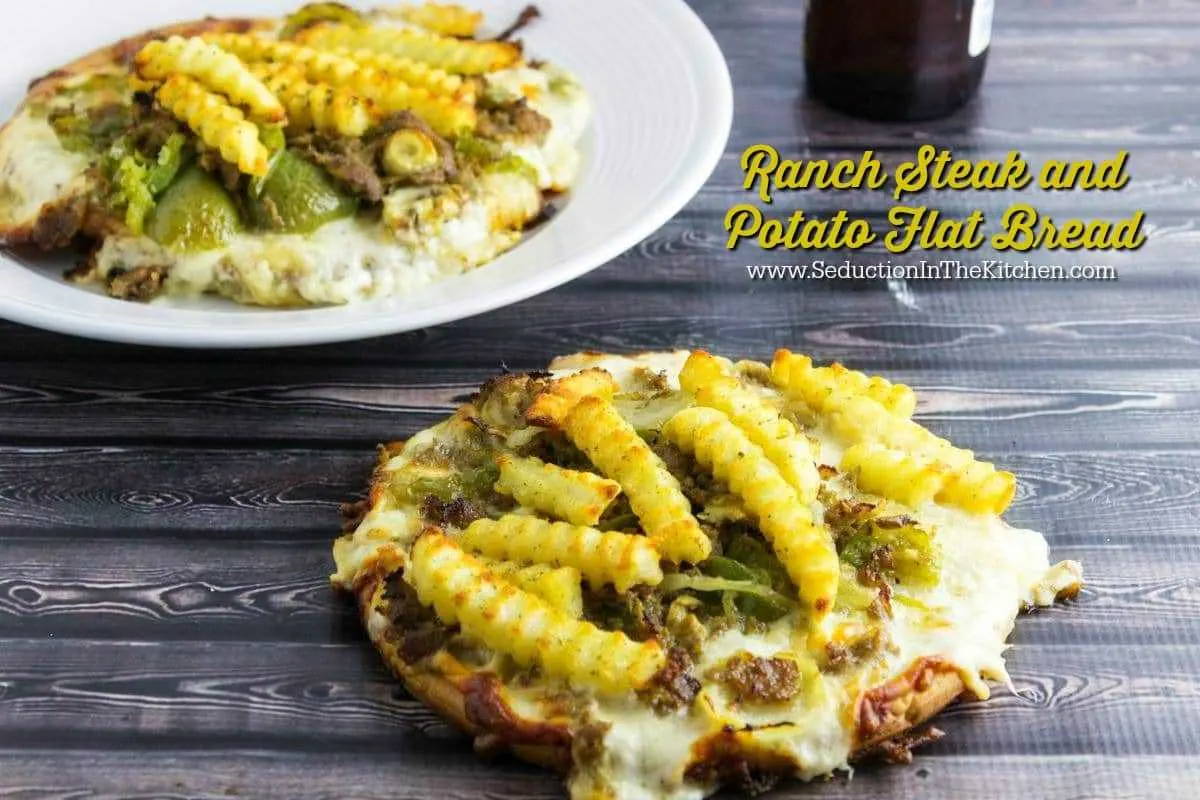 Hidden Valley Ranch Potatoes
I was making Hidden Valley Ranch potatoes when a thought occurred to me, why not substitute french fries for potatoes in that Hidden Valley Ranch recipe? I went to the store and discovered that Hidden Valley must have had the same thought because there were Hidden Valley Ranch French fries!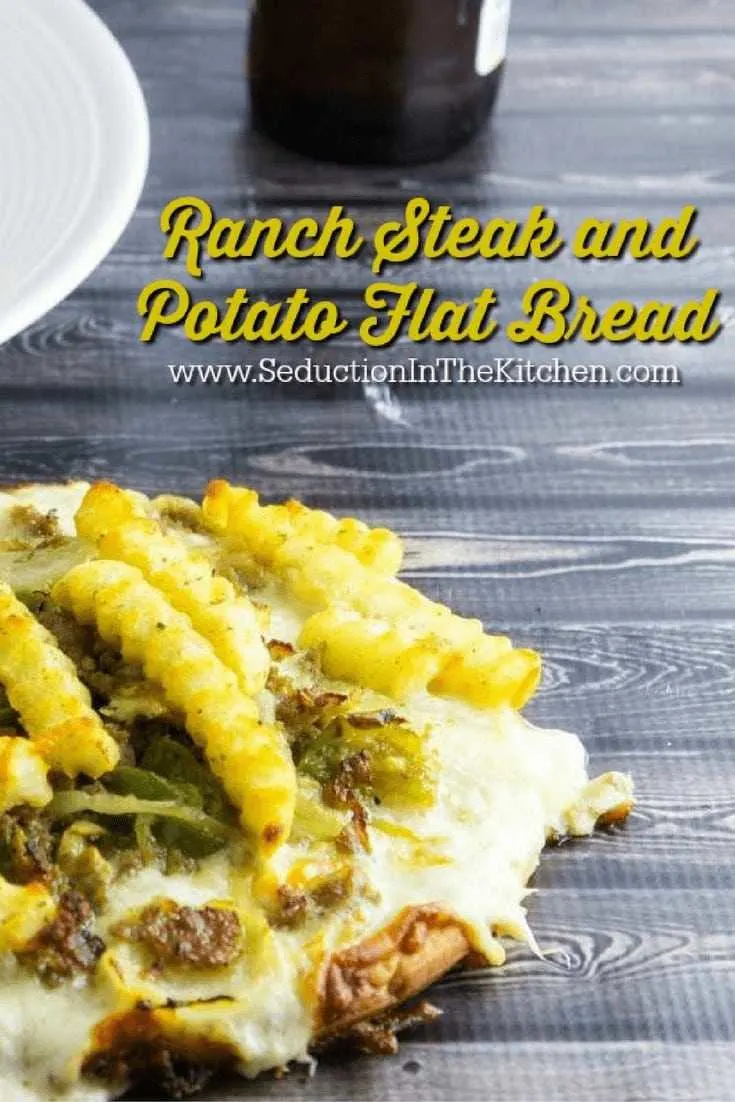 Flatbread Toppings
I am a native Pittsburgher, we put fries on everything. So why not do french fries as flatbread toppings? Steak and potatoes are a great combo, so why not make a flatbread recipe with the hidden valley ranch potatoes, or French fries as the Pittsburgh way.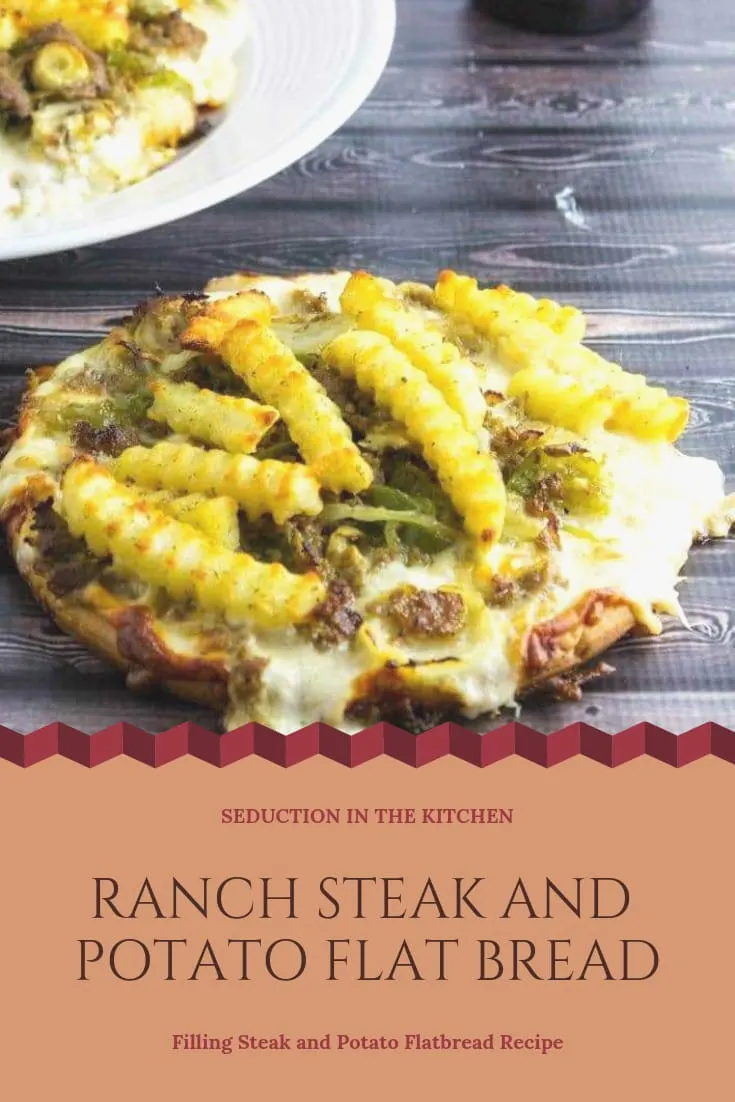 Steak and Potatoes
Steak and potatoes go hand in hand. So let's take those flatbread toppings along with onions, peppers, and create a whole new flatbread recipe.
Ranch Steak
Talk about being in heaven, this ranch steak flatbread came together very nicely. This steak and potatoes recipe would make any meat lover very happy! Plus this flatbread recipe is so simple to make. It is perfect for a busy family as well!
If you are a ranch lover like me or steak and potatoes eater then you will love the flatbread toppings on this ranch steak flatbread. Trust me this Hidden Valley Ranch recipe will make your mouth happy!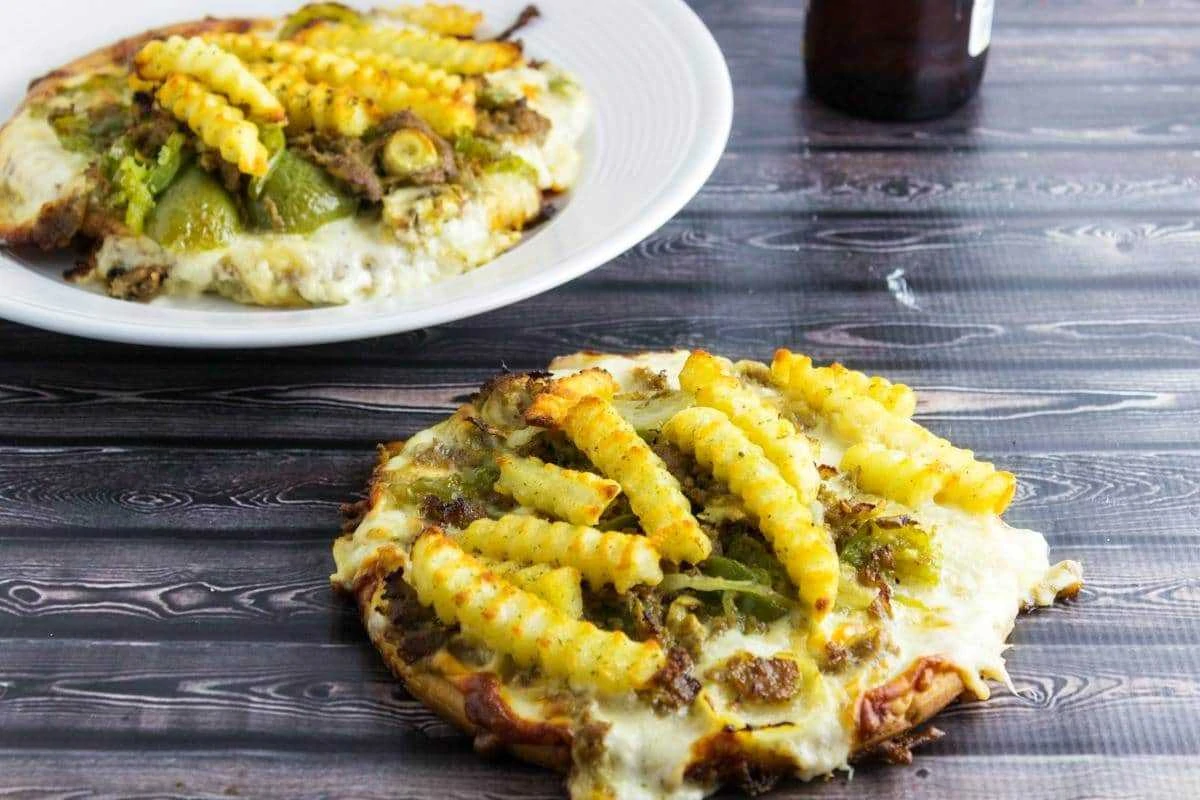 Yield: 2 flatbreads
Ranch Steak and Potato Flat Bread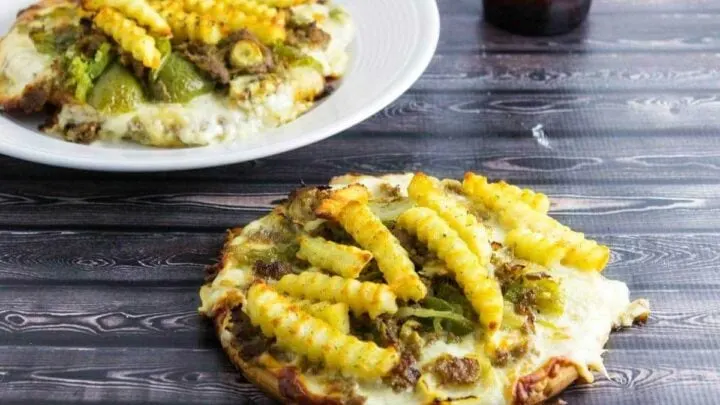 Ranch Steak and Potato Flat Bread is a meal all in one. It has Hidden Valley Ranch fries on top of a seasoned steak, onions, and peppers for a wonderfully flavored flat bread
Ingredients
1 small onion (sliced)
1 small green pepper (sliced)
6 slices Steakums
2 TB olive oil
1/2 ts garlic salt
1/4 ts black pepper
1/4 ts cavender's greek seasoning
1/2 cup Hidden Valley Ranch Roasted Garlic Ranch Dressing
2 personal pan sized prepared pizza crusts
2 cups Shredded 5 Italian cheese blend (I prefer Kraft's)
1/2 cup Hidden Valley Ranch Season French Fries
Instructions
Preheat your oven to 400F
In a saute pan, heat up the olive oil
Add the onions and peppers, saute them for a few minutes
Next, break up the Steakum slices and add them to the peppers and onions.
Season everything with the garlic salt, pepper, and The Cavender's Greek seasoning.
Once the meat is cooked, drain off the fat from everything and set it aside.
On the prepared pizza crusts, spread on the Ranch dressing onto each one.
After you add the dressing to the crusts, pile on the cheese onto each one.
Then add the steak, onion, pepper mixture on top the cheese.
Finally, top everything off with the french fries.
Put the pizzas on a cookie sheet and bake each one for about 18-20 minutes, till the fries are done, and the cheese is melted.
Take them out the oven and serve them up and ENJOY!
Recommended Products
As an Amazon Associate and member of other affiliate programs, I earn from qualifying purchases.
Nutrition Information:
Yield:
8
Serving Size:
1
Amount Per Serving:
Calories:

656
Total Fat:

44g
Saturated Fat:

16g
Trans Fat:

0g
Unsaturated Fat:

25g
Cholesterol:

75mg
Sodium:

942mg
Carbohydrates:

42g
Fiber:

2g
Sugar:

4g
Protein:

22g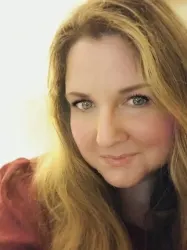 Latest posts by Deanna Samaan
(see all)