I am a participant in the Amazon Services LLC Associate Program, an affiliate advertising program designed to provide a means for me to earn fees to Amazon.com and affiliate sites.
[intro]Chinese Noodle Bowl is a delicious noodle bowls recipe take on a takeout favorite. Made with fresh ingredients, it might even be better than your local Asian eatery![/intro]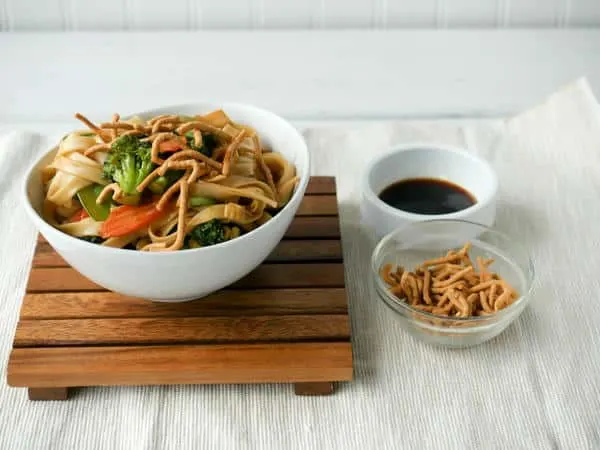 RecipeLion
[dropcap custom_class="normal"]A [/dropcap]s you know I am taking the next two weeks and redoing and republishing my older recipe post. Well, I got an opportunity to pay it forward with recipes. What? Pay it forward? What am I talking about you are wondering?
RecipeLion is how I am paying to forward. You see, I do submit my recipes to the RecipeLion website. They have been awesome to me in terms of sending me traffic.
In fact, I would say RecipeLion is in my top 5 of traffic referrals. So when they asked me if I would like to take a break from developing and posting a few recipes. I listened.
They asked if could guest post some recipes from their kitchen on Seduction in the Kitchen. The timing was perfect, I do need the break so I can do what I need on Seduction in the Kitchen.
This is great for you to my readers because you will get some fresh new recipes! So yes, I love that I am able to pay it forward for this amazing guest posting. I think you guys will love what they have cooked up! Without further suspense, I want to introduce you to the Chinese Noodle Bowl Recipe!
Chinese Noodle Bowl Recipe
If you're like me, you have to resist the urge to call for takeout just about every night. There's just something so exciting about someone else cooking your food and bringing it right to your doorstep. The only issue with this is that it is an insanely expensive habit.
We are thrilled to be sharing this tasty take on a takeout favorite, noodle bowls with you today. We made the Chinese Noodle Bowl Recipe in the RecipeLion Test Kitchen a few months ago.
I've made this noodle bowls recipe several times in my own kitchen since then! What I love about this recipe is that it actually tastes really fresh. It is just like the real thing despite using frozen ingredients.
Plus, if you're cooking it on your own, you can easily control how much soy sauce or stir fry sauce goes into the meal. Now don't get me wrong, I love soy sauce, but a bit too much can be overbearing for a meal!
Since I have to eat a gluten-free diet, I love making this with gluten-free soy sauce and rice noodles. It's also just as tasty if you add some peanut sauce instead.
Be sure to check out our video on how to make this tasty homemade takeout dish!
Love this recipe? Check out our list of 365 Dinner Recipes for Every Day of the Year!
Yield: 4 Servings
Chinese Noodle Bowl Recipe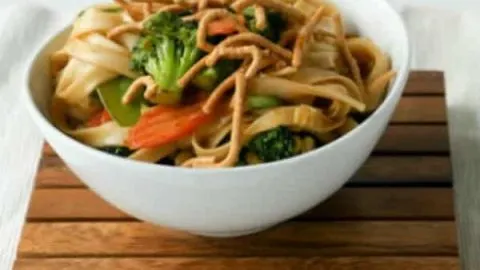 Chinese Noodle Bowl is a delicious recipe take on a takeout favorite. Made with fresh ingredients, it might even be better than your local Asian eatery!
Ingredients
1 pound Chinese noodle
1 package California stir fry
1 tablespoon Vegetable oil
1 cup frozen corn
1 cup Bamboo Shoots
1 cup Classic stir fry sauce
1/2 cup Water
3 green onions (sliced for garnish)
1/2 cup Chow Mein noodles
Instructions
Cook the noodles according to package directions, drain, and set aside.
Place the California stir fry & oil into a medium sized wok.
Add the corn & bamboo shoots. Toss to Combine.
Pour the Classic Stir Fry Sauce & 1/2 cup of water. Simmer over medium heat until soft.
Add cooked noodles. Garnish with green onions. Toss to combine.
Sprinkle with Chow Mein noodles if desired and serve.
Nutrition Information:
Amount Per Serving:
Calories:

350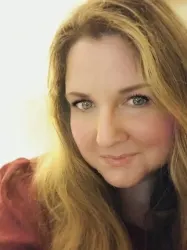 Latest posts by Deanna Samaan
(see all)