This post was most recently updated
Pumpkin Pie Oatmeal is a bowl of oatmeal that is like eating a pumpkin pie! This easy breakfast recipe is a basic oatmeal recipe and gives it pumpkin spice flavor! Serves 2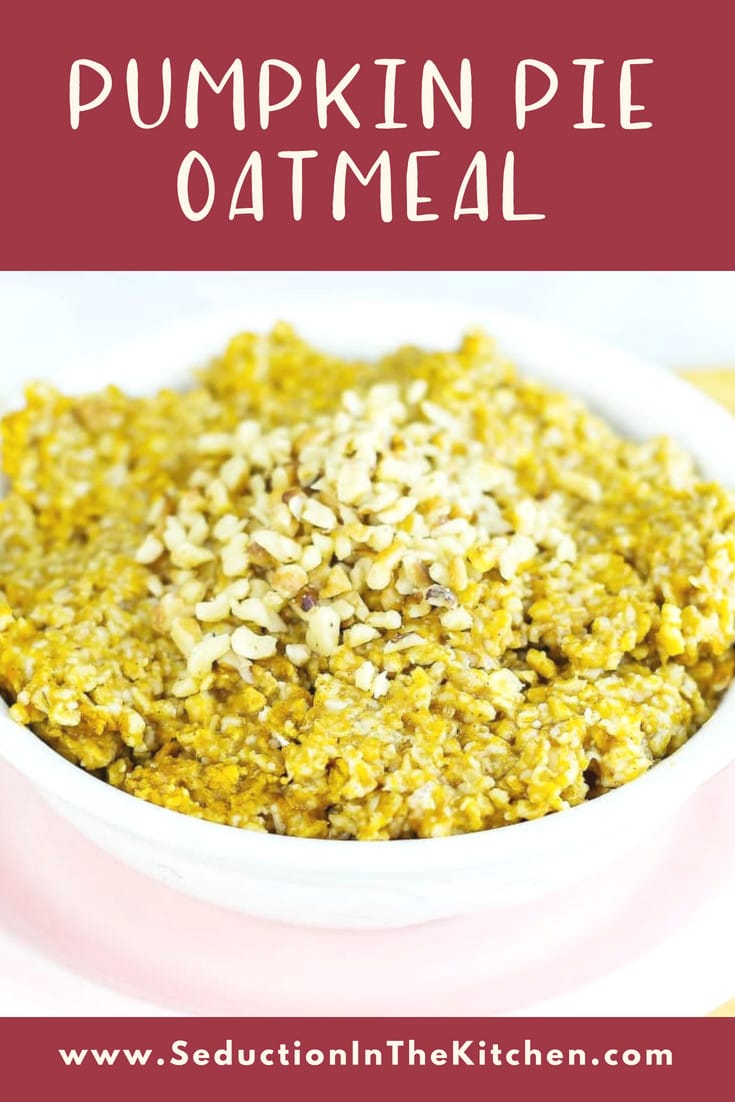 Pumpkin Week
It is Pumpkin Week! This the first time I am participating in this multi-blogger event and I can not be any more excited! Why? Because it is all pumpkin recipes!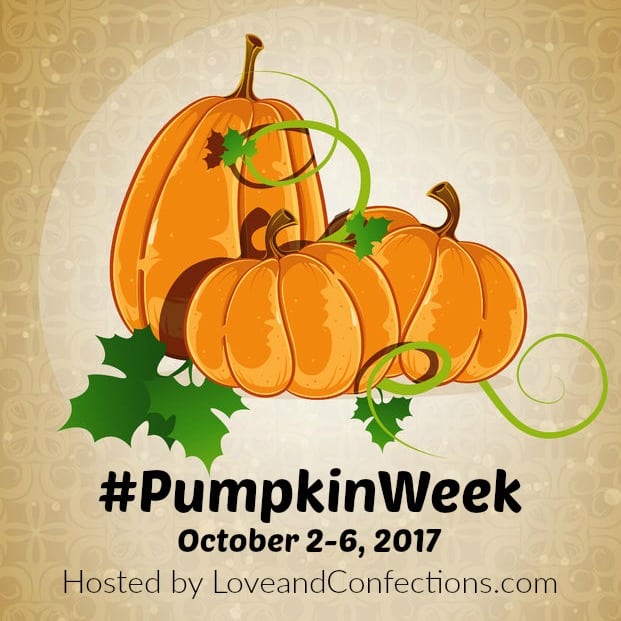 If you are a pumpkin lover there will be recipes posted by various bloggers this week.  The pumpkin week is hosted by LoveandConfections.com, At the end of the post, I will have a list of recipes that also have posted today with my Pumpkin Pie oatmeal that you can check out as well.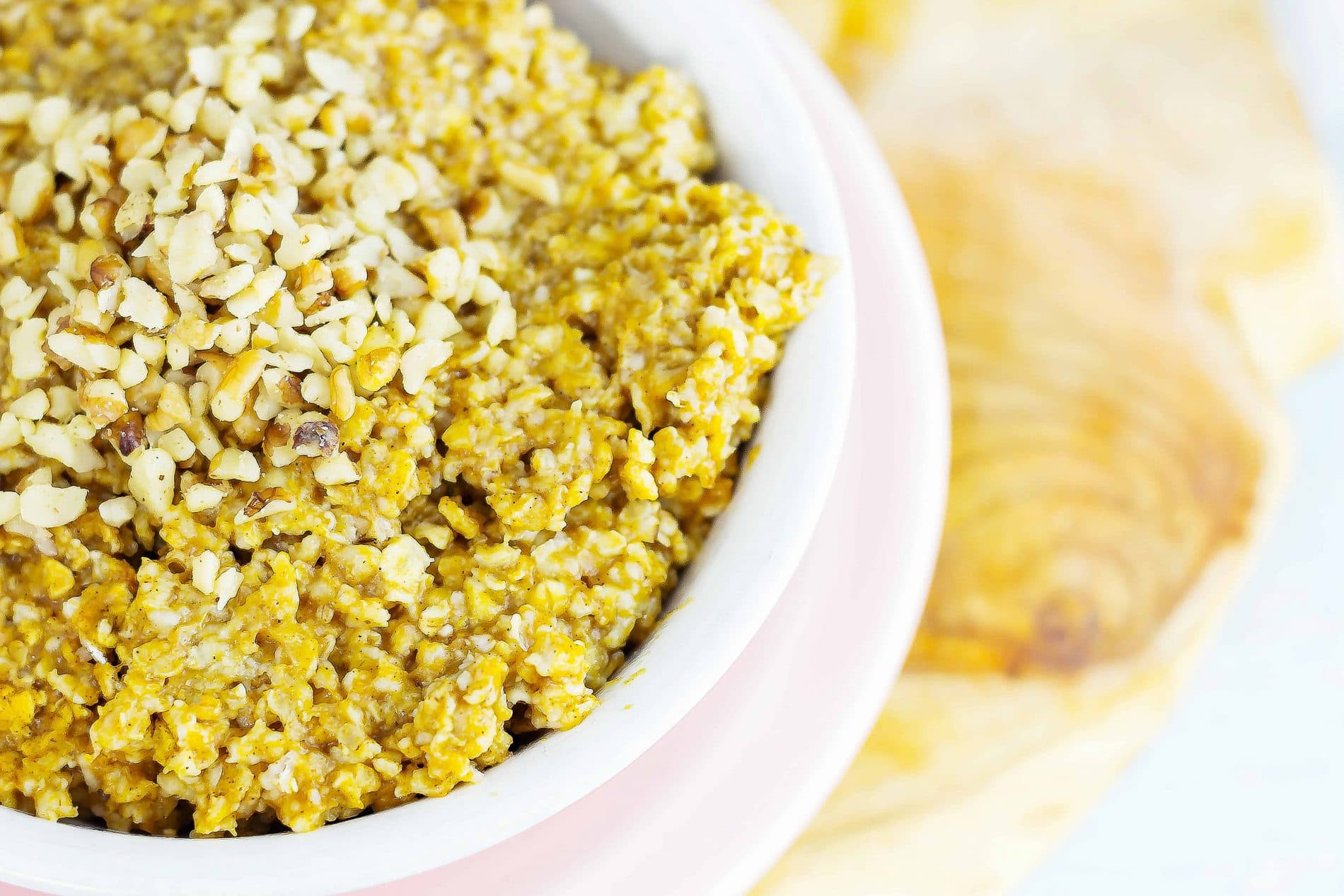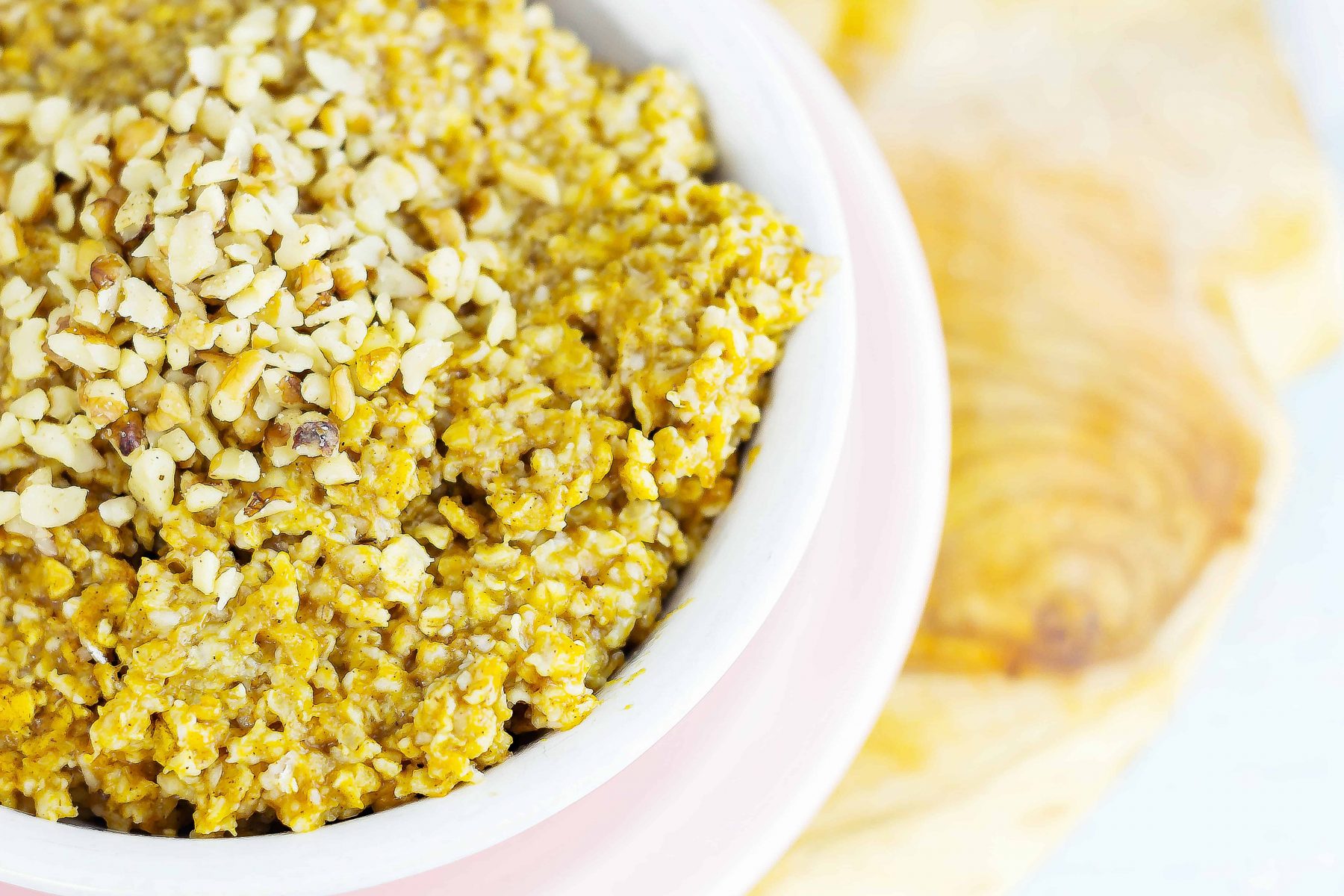 Bowl of Oatmeal
I am a big fan of eating a bowl of oatmeal. I do have  Brown Sugar Cinnamon Oatmeal and Strawberries and Cream Oatmeal recipes as a few of my bowl of oatmeal recipes. I like taking a basic oatmeal recipe and giving it a flavor.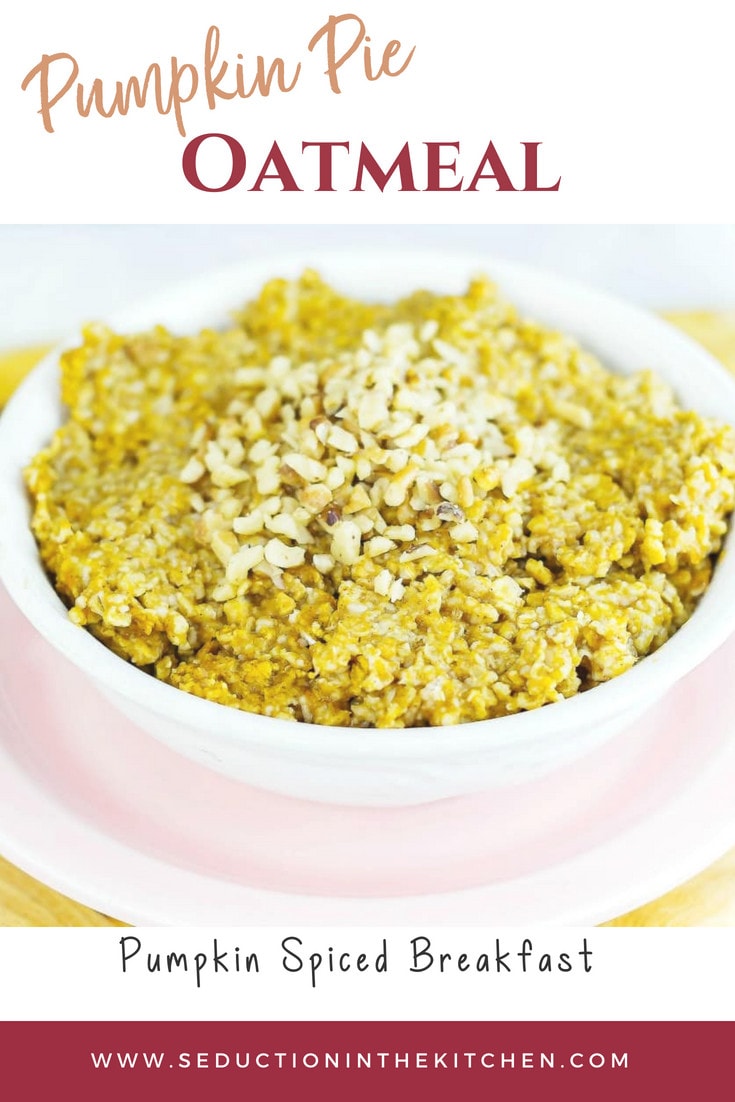 Pumpkin Pie Oatmeal
Pumpkin Pie Oatmeal is a great idea. How many times do you see some type of pumpkin dessert recipe that has rolled oats in it? So why not take the dessert and turn it into the best oatmeal recipe?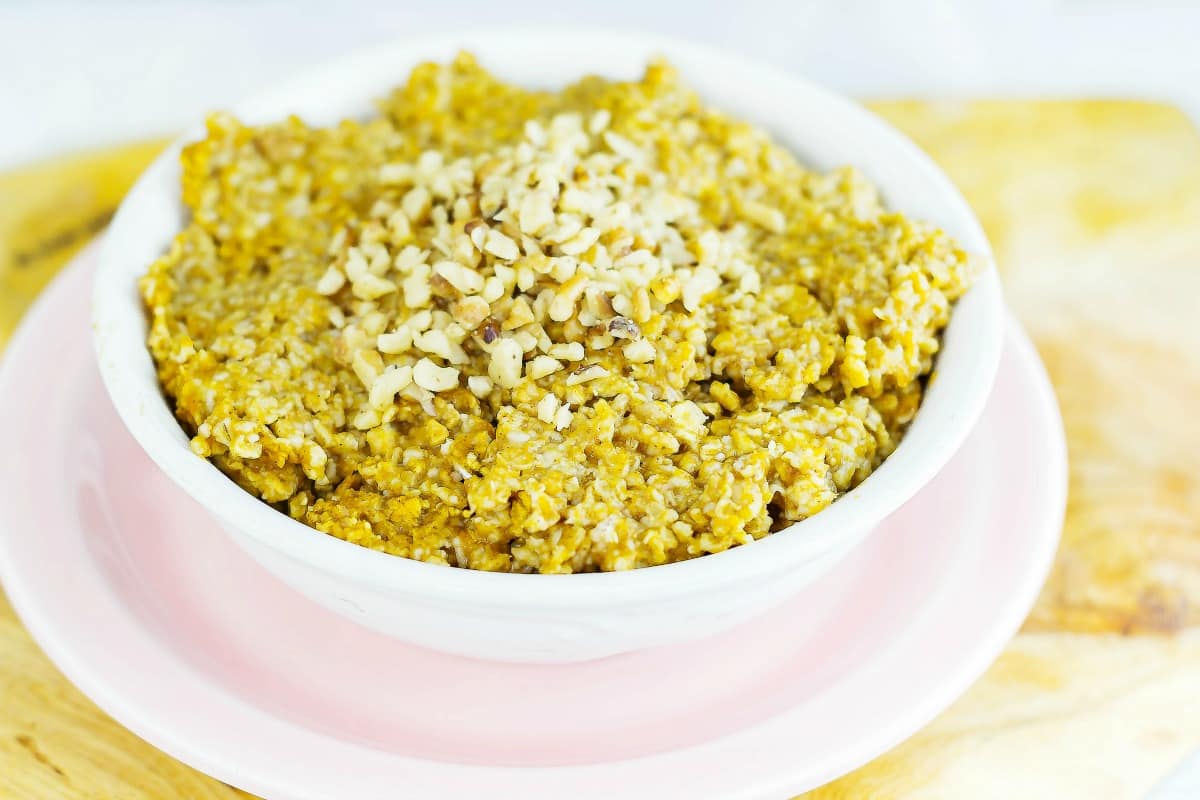 Best Oatmeal Recipe
I make oatmeal different. I make a slurry before I add the oats.  I feel doing this flavored slurry makes the best oatmeal recipe.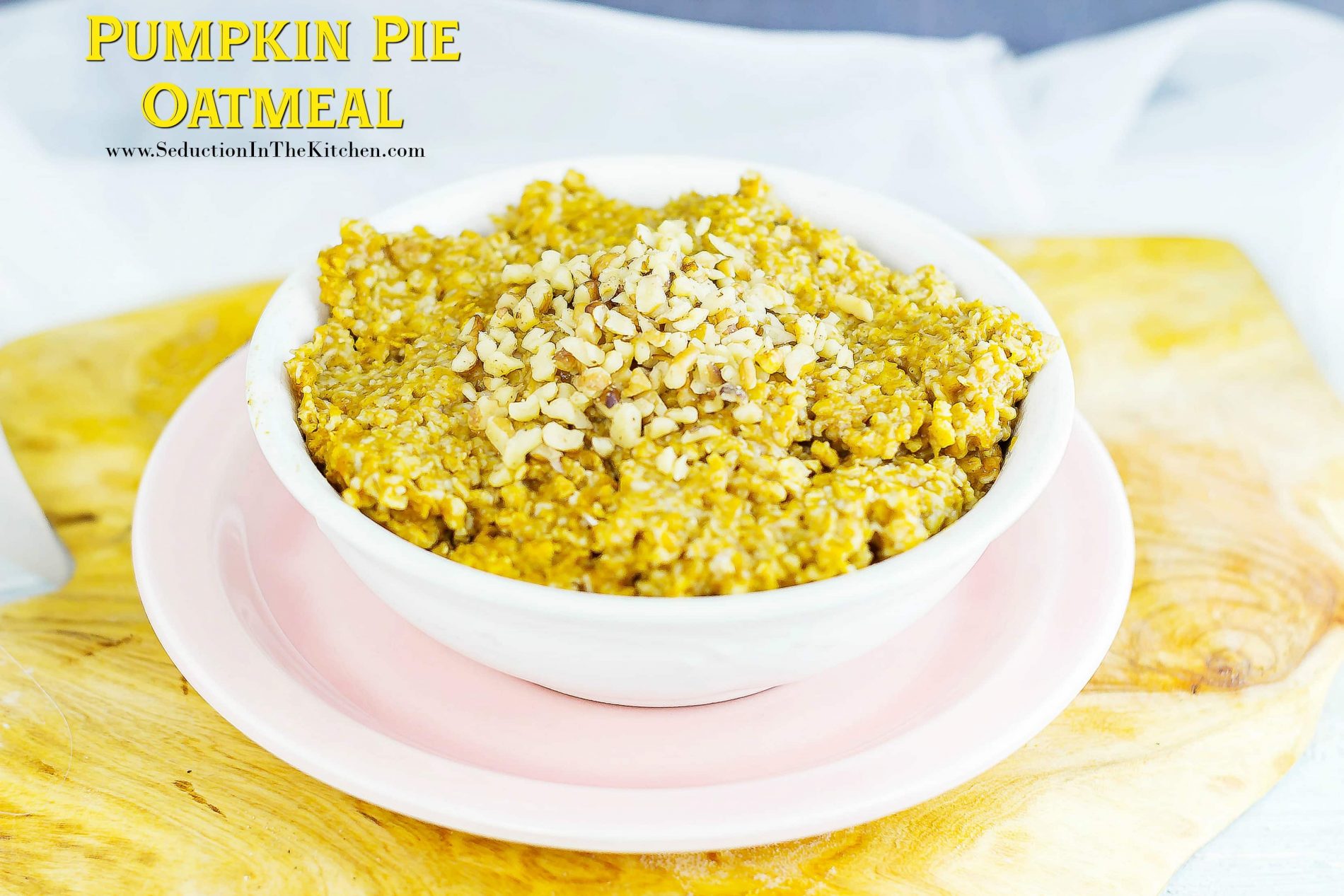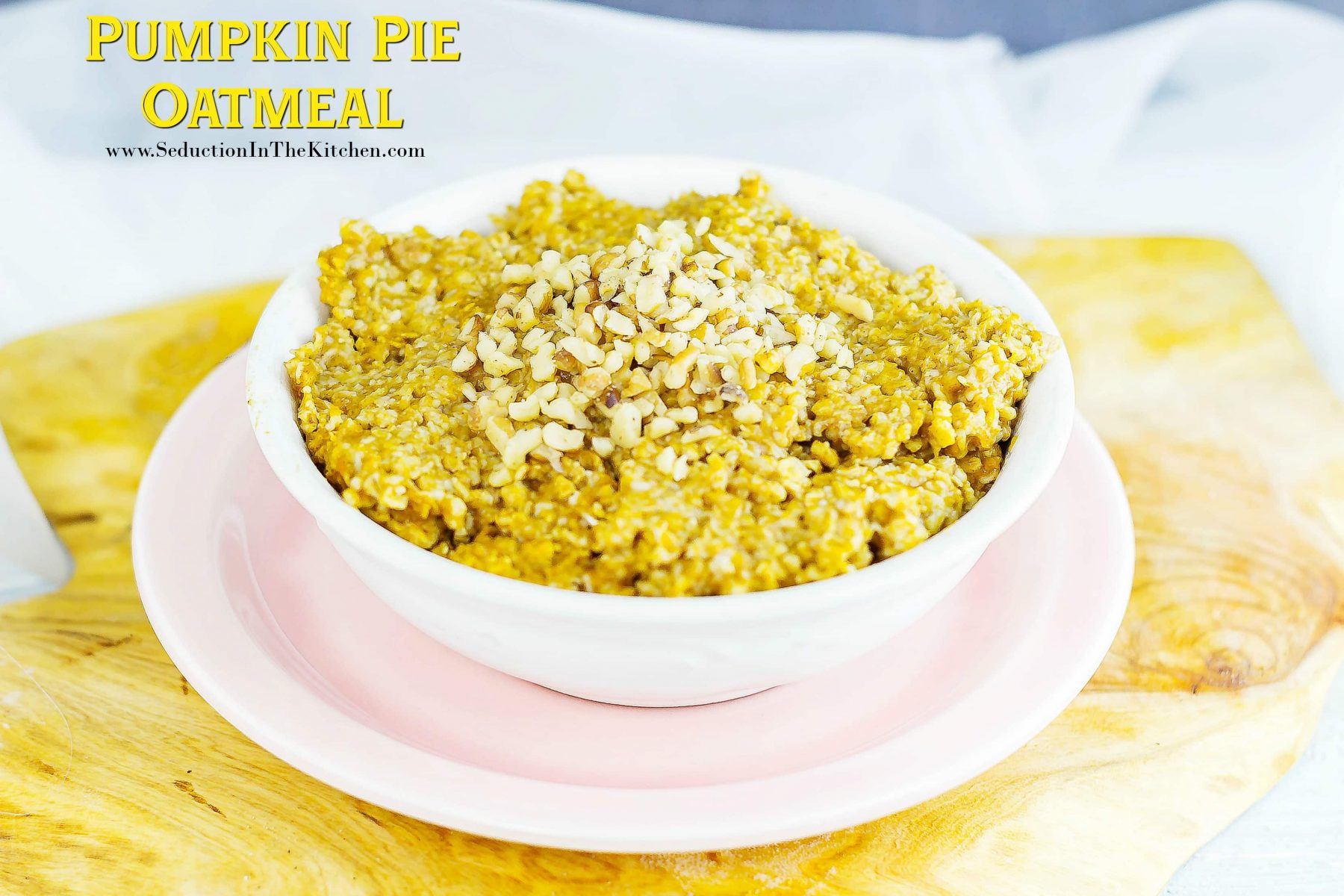 Basic Oatmeal Recipe
For this Pumpkin Pie Oatmeal, I made the basic oatmeal recipe with the slurry. Then I took that oatmeal recipe and added pumpkin and pumpkin spice to it.
This oatmeal recipe tastes like I was eating a bowl of pumpkin oatmeal cookie dough. This pumpkin pie oatmeal was so yummy. I really liked eating this oatmeal recipe for breakfast!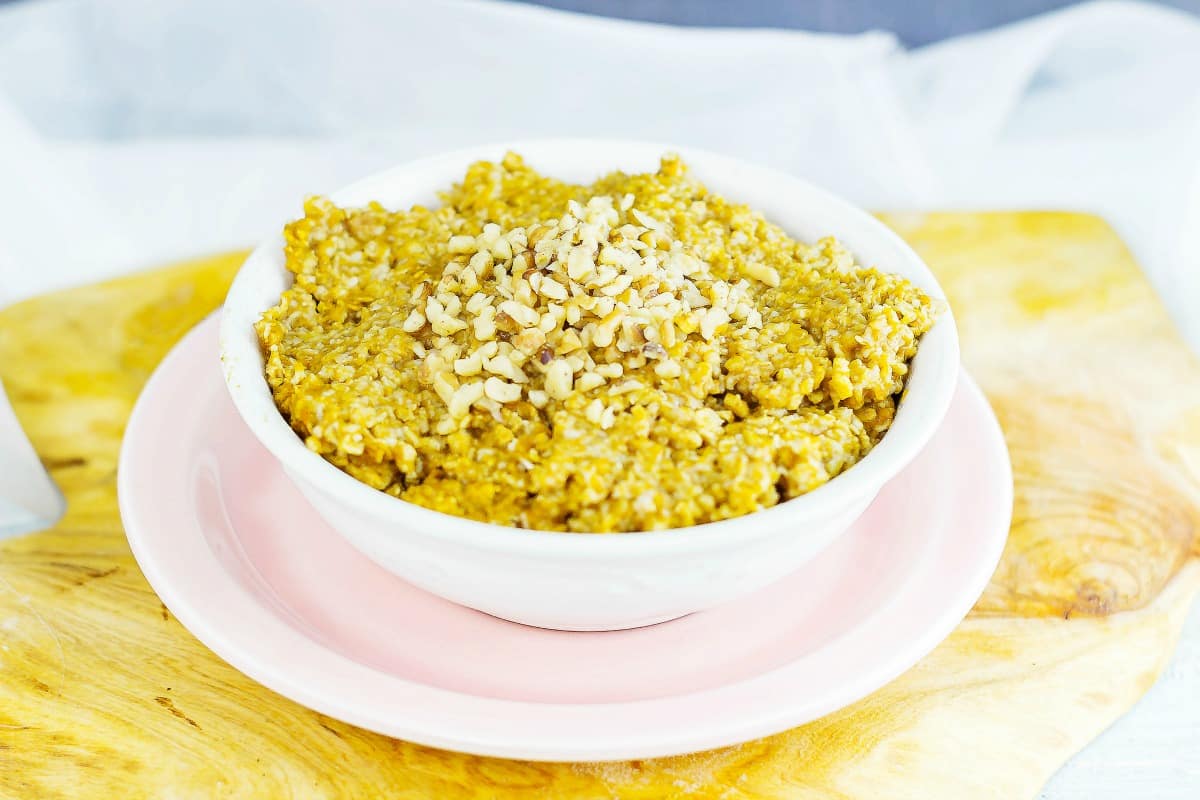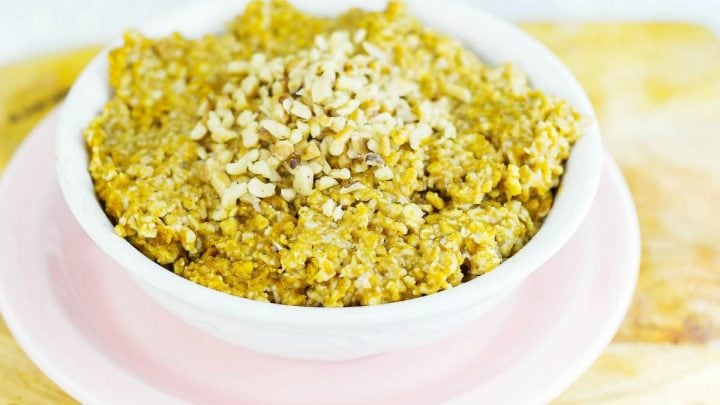 Yield:

2 Servings
Pumpkin Pie Oatmeal Recipe
Pumpkin Pie Oatmeal is a breakfast way to enjoy pumpkin pie! Part of #PumpkinWeek recipes, why not have a bowl of pumpkin pie for breakfast?
Ingredients
1⁄2 cup old fashioned oats
1 cup water
1⁄4 cup pumpkin
1 teaspoon pumpkin pie spice
1 tablespoon brown sugar
1 tablespoon honey
Chopped pecans
Instructions
In a sauce pot mix the water, pumpkin, brown sugar, honey, and pumpkin pie spice together, until everything is dissolved.
Bring the pumpkin mixture to a boil.
Add the oats and mix until the oats absorb all the pumpkin mixture.
Take the oatmeal off the heat, Serve it up with some chopped pecans on top and ENJOY!
Recommended Products
As an Amazon Associate and member of other affiliate programs, I earn from qualifying purchases.
Nutrition Information:
Amount Per Serving:
Calories:

130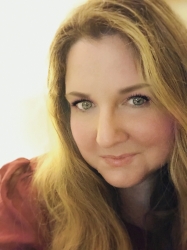 Latest posts by Deanna Samaan
(see all)