This post was most recently updated
Avocado tequila chicken is a Tex-Mex chicken pasta recipe. This Tex-Mex flavor of this pasta dish combines well with the tequila. If you are looking for a tequila chicken recipe, you will be very happy with this pasta recipe. Serves 4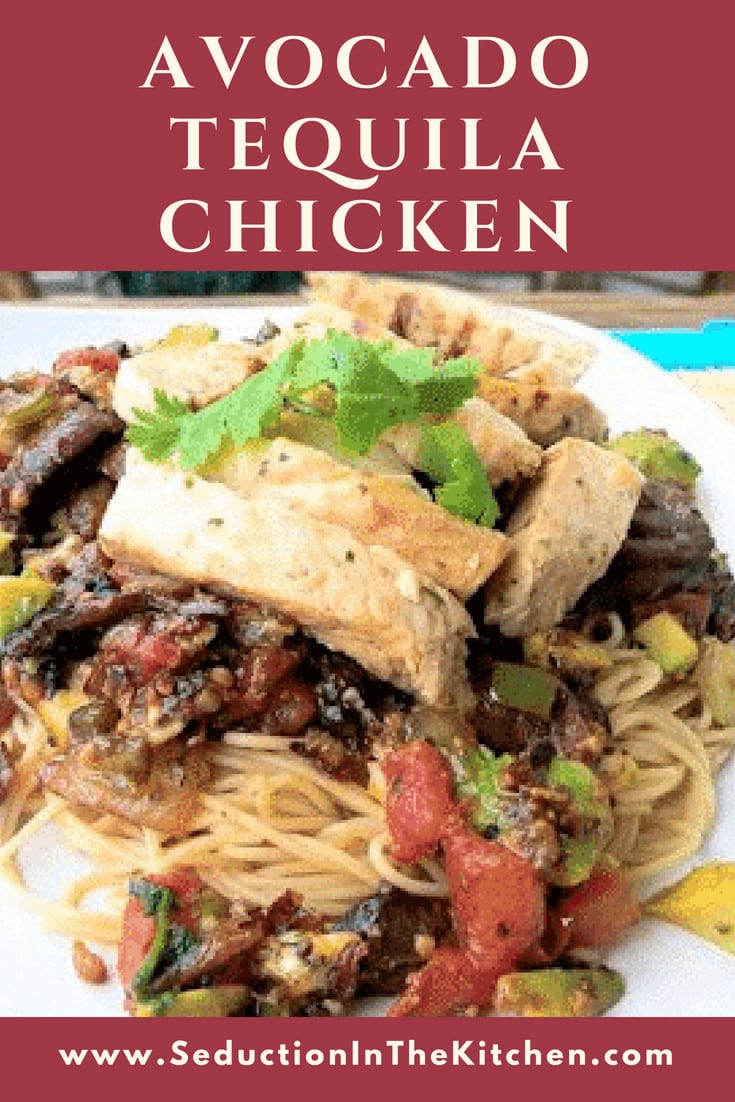 For This Recipe You Will Need
Tequila Chicken
This tequila chicken recipe came about because years ago Casa Noble sent me some tequila for recipe development. The requirement was to use the tequila with chicken.
So you could say this avocado tequila chicken recipe was the first recipe I developed for a brand. This Tex-Mex pasta will always have a special place in my heart.
We always remember the firsts, even in blogging. I admit the photos on this chicken pasta recipe are not the greatest. This chicken recipe does need to be updated.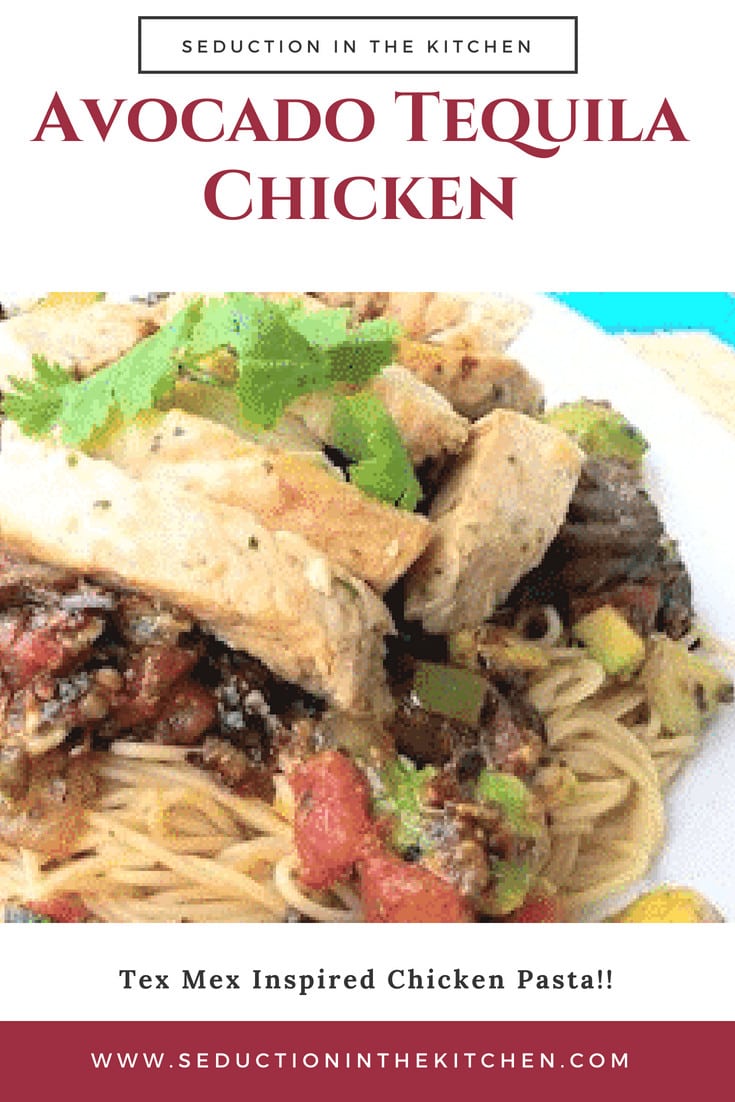 Avocado Tequila Chicken
When I came up with this idea of the Avocado Tequila Chicken, I was on a huge avocado kick. I did research on tequila chicken and all I could find was tequila lime chicken.
I did not want to create another tequila lime chicken recipe. I wanted to create a chicken pasta dish that was different.
Tex-Mex Recipe
The Food Network had some show on and they were making a Tex-Mex recipe. What is Tex-Mex? According to Google Tex-Mex is:
Tex-Mex is a fusion of Mexican and American cuisines, deriving from the culinary creations of Tejanos
Avocado Chicken Pasta
Why make a Tex-Mex recipe Avocado Chicken Pasta? Honestly, I was going through a phase back in 2014. I added avocado to everything. So an Avocado Chicken Pasta was just something I did.
The gamble paid off because Avocado Chicken Pasta with the Tex-Mex flavor and tequila, it was a really great recipe. So do you feel like chicken tonight? Then how about making this tequila chicken recipe!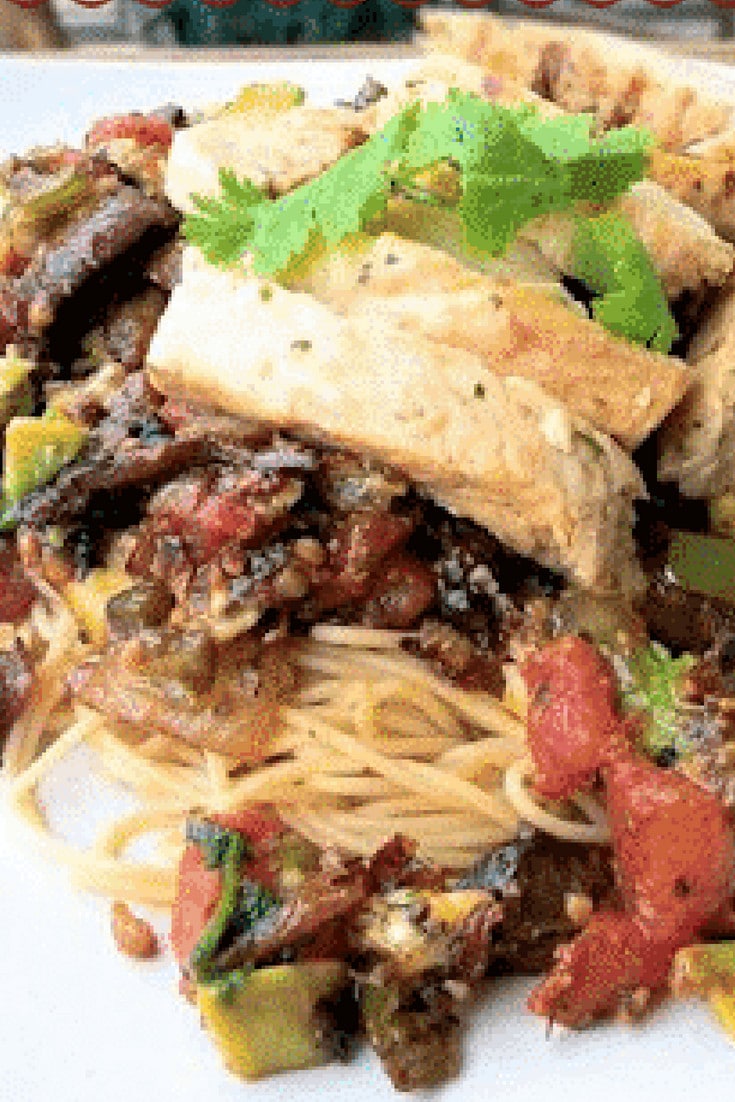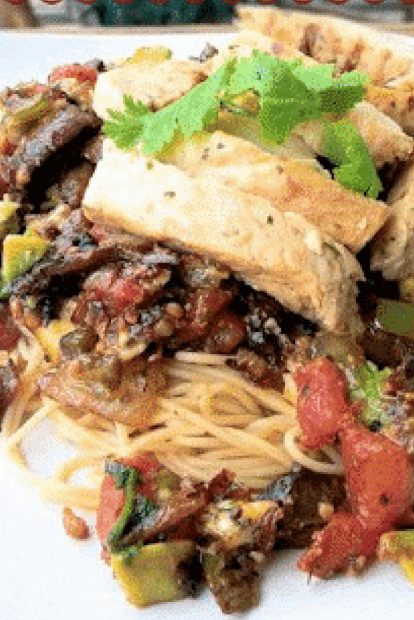 Yield:

4 Servings
Avocado Casa Noble Tequila Chicken Recipe
A chicken pasta recipe with Casa Noble Tequila and avocado from Seduction in the Kitchen.
Ingredients
1 package of angel hair pasta (cooked and drained)
4 tablespoons of olive oil
1/2 onion (chopped)
1 small package of sliced baby bella mushrooms
2 cloves of garlic (minced)
1 jalapeno pepper (seeded and diced)
4 tablespoons of Casa Noble Anejo Tequila
2 tomatoes (seeded and chopped)
2 tablespoons of oregano
3/4 cup cilantro (chopped)
4 ounces of crumbled feta cheese
1 avocado (peeled and chopped)
1 bag of Tyson grilled and ready chicken fajita strips
salt and pepper to taste
Instructions
First, you want to saute the onion and mushroom in the oil. cook until the onion becomes translucent.
Next, add the garlic, the jalapeno, and tequila. Stir constantly for then next 5 minutes.
After that, add the tomatoes, oregano and the cilantro. You want to cook for another 5 minutes, again stirring constantly.
Finally remove it from the heat, and stir in the feta and avocado.
Serve it over the angel hair pasta and top off with the chicken strips and enjoy!
Nutrition Information:
Amount Per Serving:
Calories:

420

I am Deanna Samaan, a phlebotomist by day and a blogger at night! Born in Pittsburgh, rebuilt my life in Cleveland, found my true self in Orlando. No matter where I am at, food always seduces me! Let your taste buds be seduced too!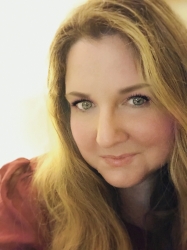 Latest posts by Deanna Samaan
(see all)