I am a participant in the Amazon Services LLC Associate Program, an affiliate advertising program designed to provide a means for me to earn fees to Amazon.com and affiliate sites.
Apple Pie Muffins is a simple muffin recipe with a crumbled apple pie. These moist and delicious apple muffins are perfect for using leftover apple pie. So if you want an easy muffin recipe, you need to make these apple pie muffins!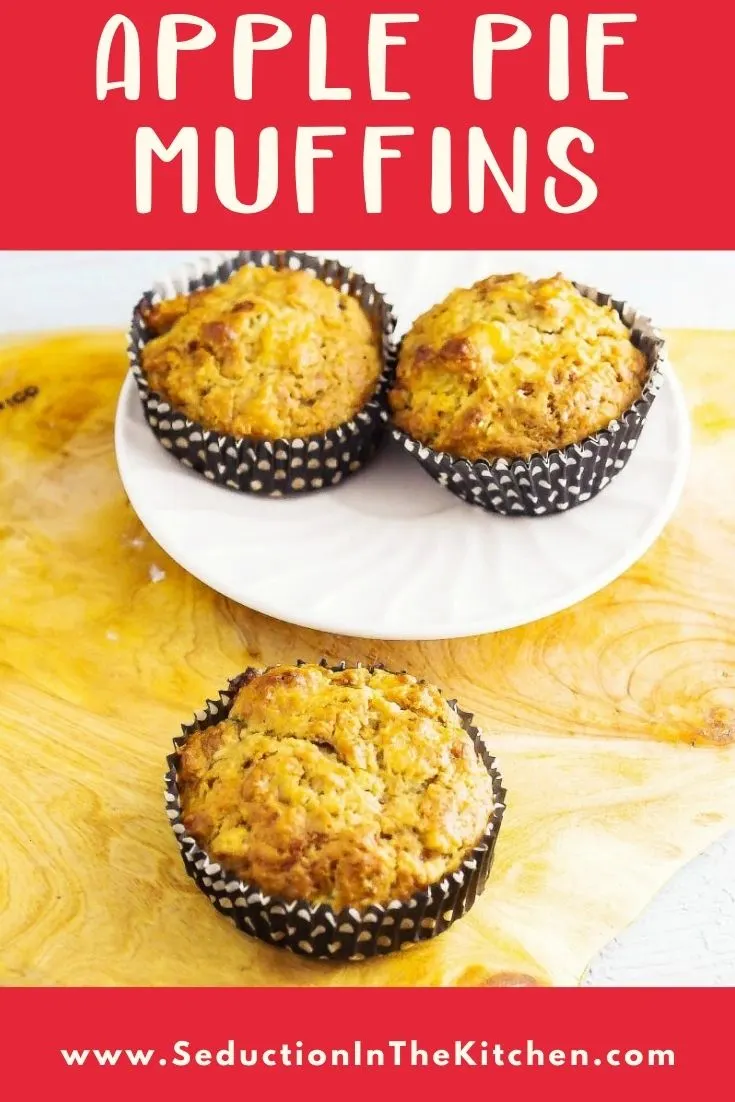 Simple muffin recipe
I admit I do like to enjoy a muffin with coffee in the morning. Nothing exotic, just a simple muffin recipe will do. Can a gourmet muffin be just a simple muffin recipe? Actually YES! I found a way to make apple muffins and keep it as a simple muffin recipe.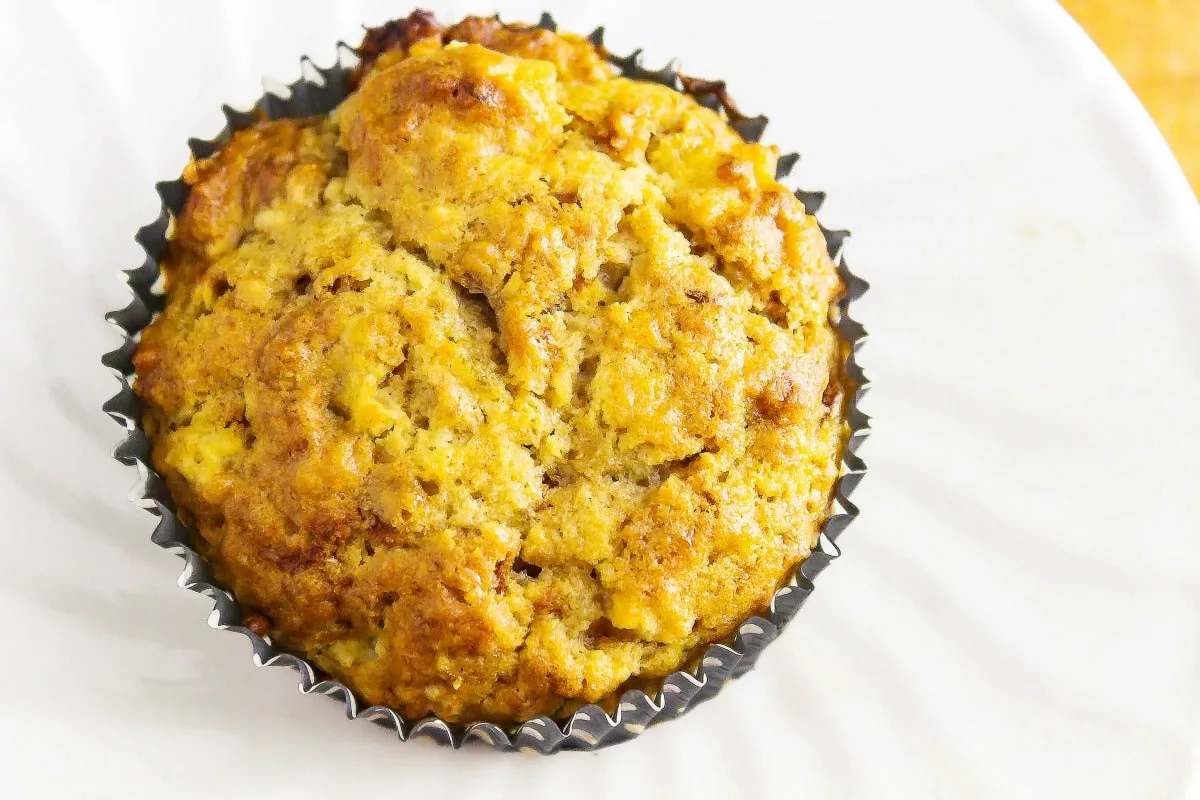 Apple muffins
Before I get into how these apple pie muffins are an easy muffin recipe, let's talk about muffins in general. If you could name your favorite muffin what would it be? Did you know the number one answer given by most is actually Lemon Poppy Seed?
That surprised me because I thought blueberry muffins would be number one and apple muffins would be number two. Nope, in a food survey, apple muffins rank number 3 as to the favorite muffin recipe.
The reason is that apple cinnamon muffins are thought of as more seasonal muffins. Where lemon poppy seed is thought of as year-round. I just found that so interesting about muffin recipes!
Apple pie muffins
So in making a seasonal apple cinnamon muffin recipe came from a pie bakery of all places. The bakery sells these amazing pies at the farmer's market I like to go to. One Saturday he had these huge muffins.
Turns out, whatever pies he doesn't sell, he chops up and put them into a muffin batter. The idea was a genius way to use leftover apple pie and make apple pie muffins! This would be such an easy muffin recipe to develop!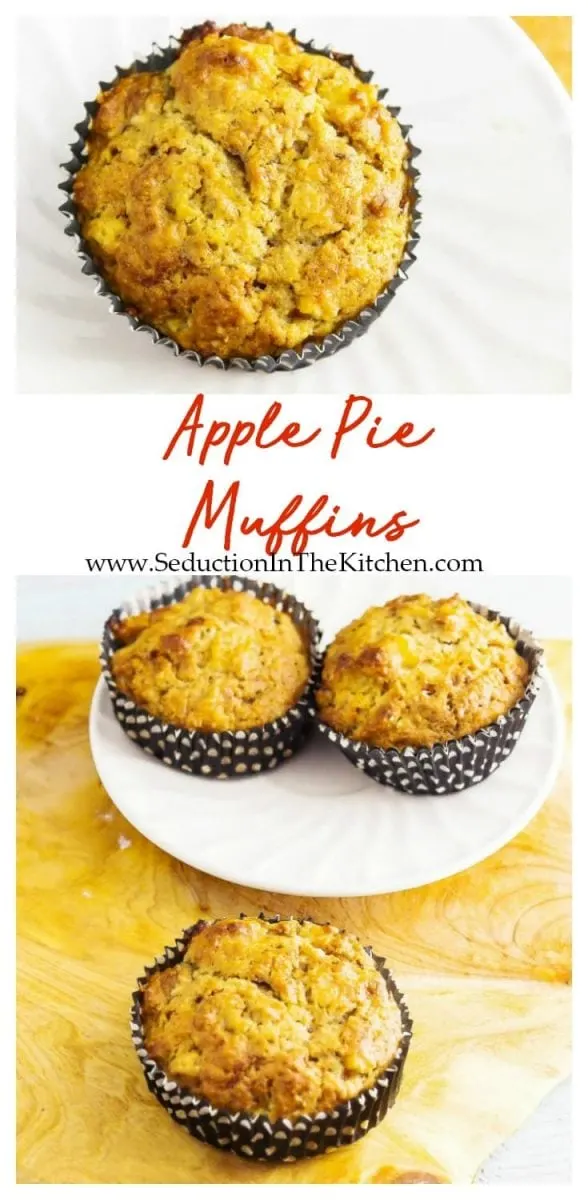 Easy muffin recipe
I found on a discounted rack at the grocery store an apple pie. If I buy it, it is a lot of pie for just myself. But chopping that baked apple pie and adding it to a muffin recipe would be perfect. Plus I could bring the apple muffins to work.
This recipe is perfect, it really is an easy muffin recipe. All you do is just crumble the pie up, yes crust and all. Then put the apple pie put into the muffin batter.
These apple pie muffins bake up nicely. Plus if want you can even put a strudel-like topping on these apple muffins too! You could use a box muffin mix and crumble up the pie into that as well. YOu can not get an easier muffin recipe than this!
These apple cinnamon muffins are just like apple pie but in muffin form. You will be hooked on these apple pie muffins!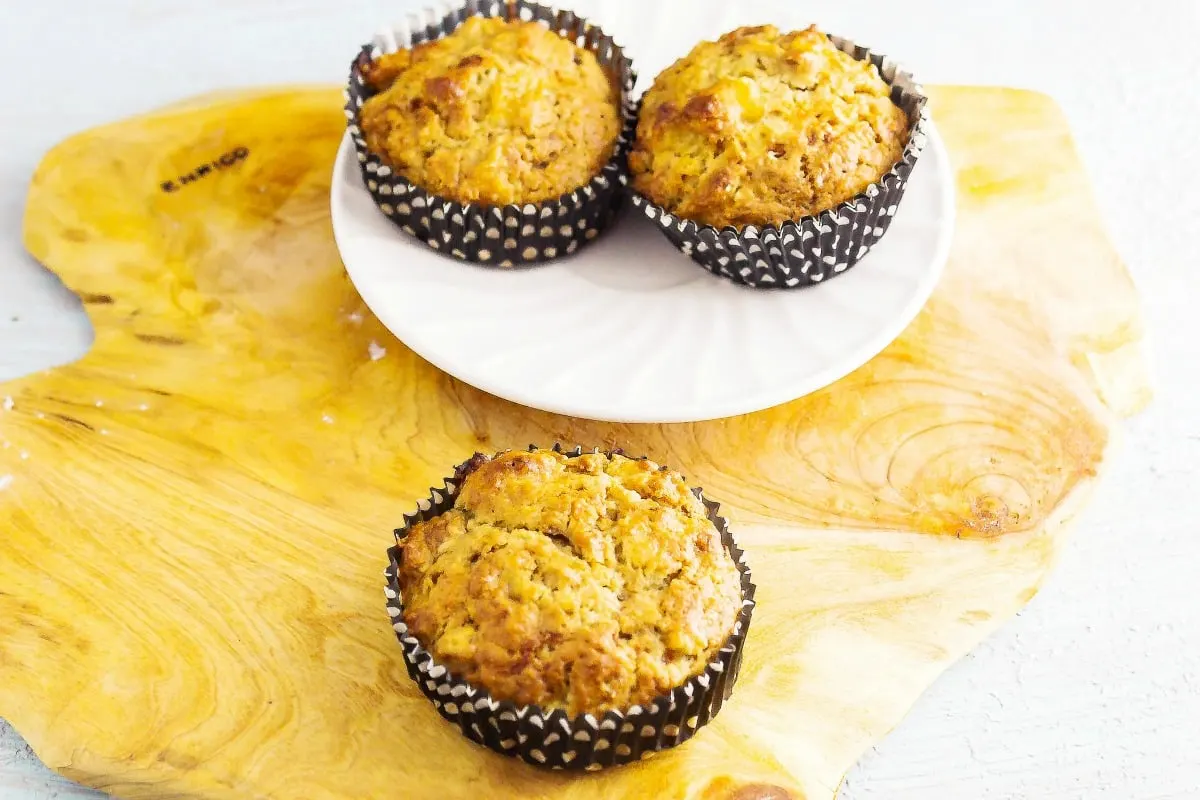 Yield: 18 servings
Apple Pie Muffins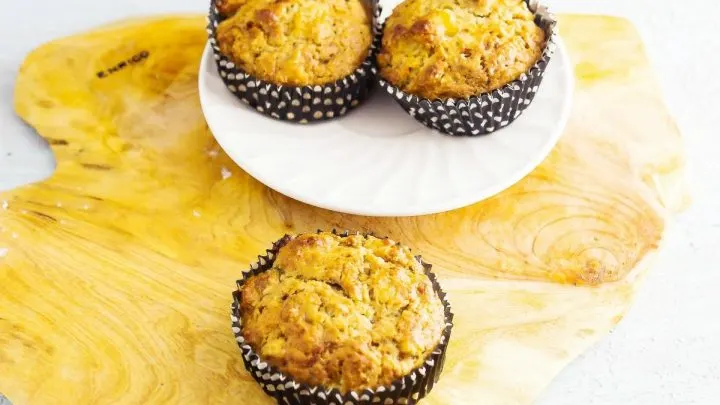 If you want an easy muffin recipe, you need to make these apple pie muffins! These delicious apple muffins are perfect for using leftover apple pie.
Ingredients
1/2 cup packed brown sugar
1/3 cup flour
1 teaspoon cinnamon
2 tablespoons butter (melted)
2 1/4 cups flour
1 teaspoon baking soda
1/2 teaspoon salt
1 egg
1 cup buttermilk
1/2 cup butter (melted)
1 teaspoon vanilla
1 cup packed brown sugar
1 whole apple pie (chopped up)
Instructions
Topping
Mix together the flour, cinnamon, and brown sugar.
Add the melted butter and mix it together until mixture forms crumbs.
Set aside
Batter
Whisk together egg, buttermilk, butter, and vanilla.
Add the brown sugar.
Without mixing, add flour, baking soda, and salt to the brown sugar mixture
Top it off with the crumbled up apple pie.
Stir everything until it is just combined. You do not want over mix the batter.
Spoon the batter into muffin cups.
Sprinkle the topping on top the muffins.
Bake at 375F degrees for 20 minutes
Take out the oven and ENJOY!
Notes
BUTTERMILK:
If you add 1 teaspoon of vinegar to 1 cup of milk and let sit 5 minutes it is a good substitute for buttermilk.
TOPPING
The topping is optional. If you do not want a streusel like topping just omit this.
Recommended Products
As an Amazon Associate and member of other affiliate programs, I earn from qualifying purchases.
Nutrition Information:
Yield:
18
Serving Size:
1
Amount Per Serving:
Calories:

322
Total Fat:

13g
Saturated Fat:

6g
Trans Fat:

0g
Unsaturated Fat:

6g
Cholesterol:

28mg
Sodium:

325mg
Carbohydrates:

48g
Fiber:

1g
Sugar:

24g
Protein:

4g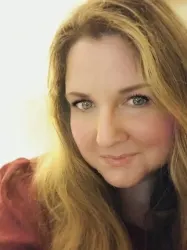 Latest posts by Deanna Samaan
(see all)