This post was most recently updated
Apple Pie Muffins is a muffin with crumbled apple pie baked right into it. This moist and delicious treat is the perfect way to use up leftover apple pie.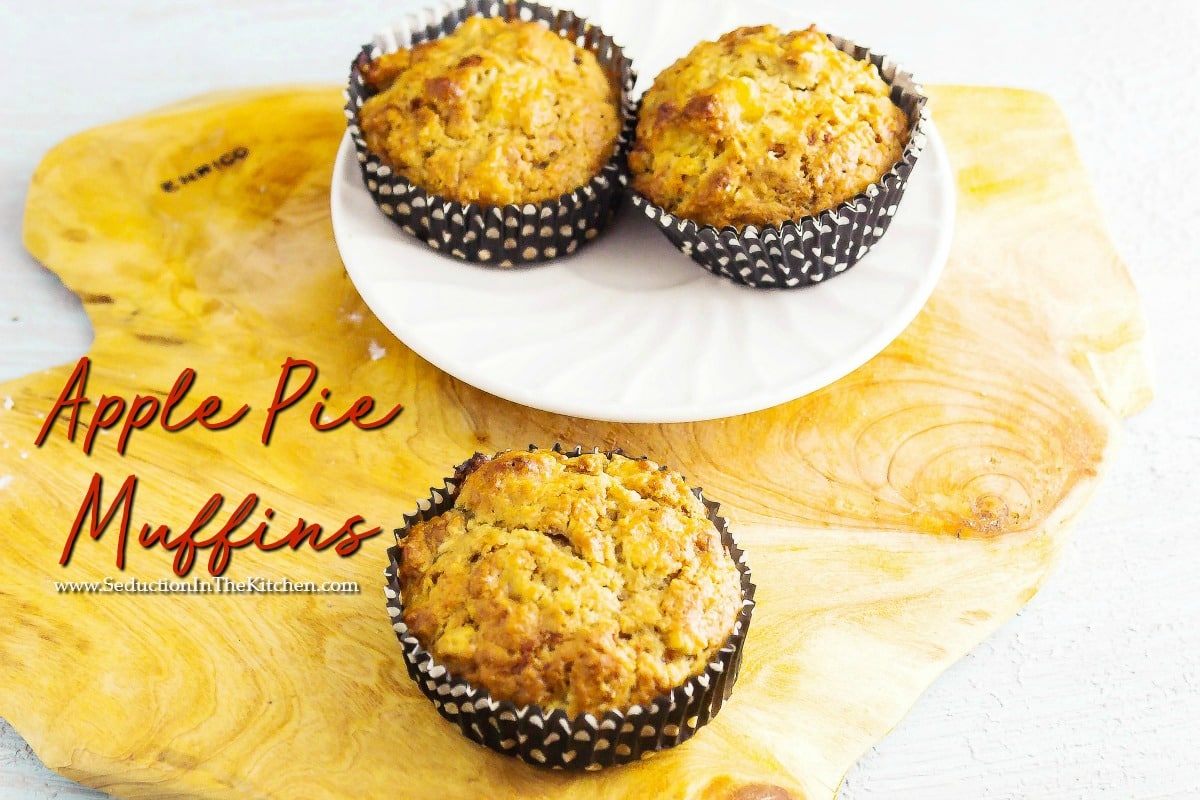 I know I said I was taking 2 weeks off to redo the old posts. No, your eyes are not deceiving you, these apple pie muffins are a new recipe. Actually, taking last week off did help stir my creative juices in cooking, sort of.
The old recipe posts are coming along ok. A little snag did happen though in my redoing the SEO on those old posts. I had a mini site health check done and found out I have to go back to the beginning and redo things again.
Yep, redo the posts again, starting at the beginning. Basically, I am on the right track with the SEO, but I have to go in and rearrange the structure on the posts. Like, keep all photos in the post, not after the recipe card.
A little HTML editing, I got issues with some the Amazon ads I have in a few the post. If possible add a little more photos. Which is a bit harder on some posts because most those photos are on an old broken computer that I can not open.
So I need a new plan on my optimizing my old posts. Blogging is continuous improvement. There is no end in it. It just like life, you need to continuously improve yourself so can get to another level.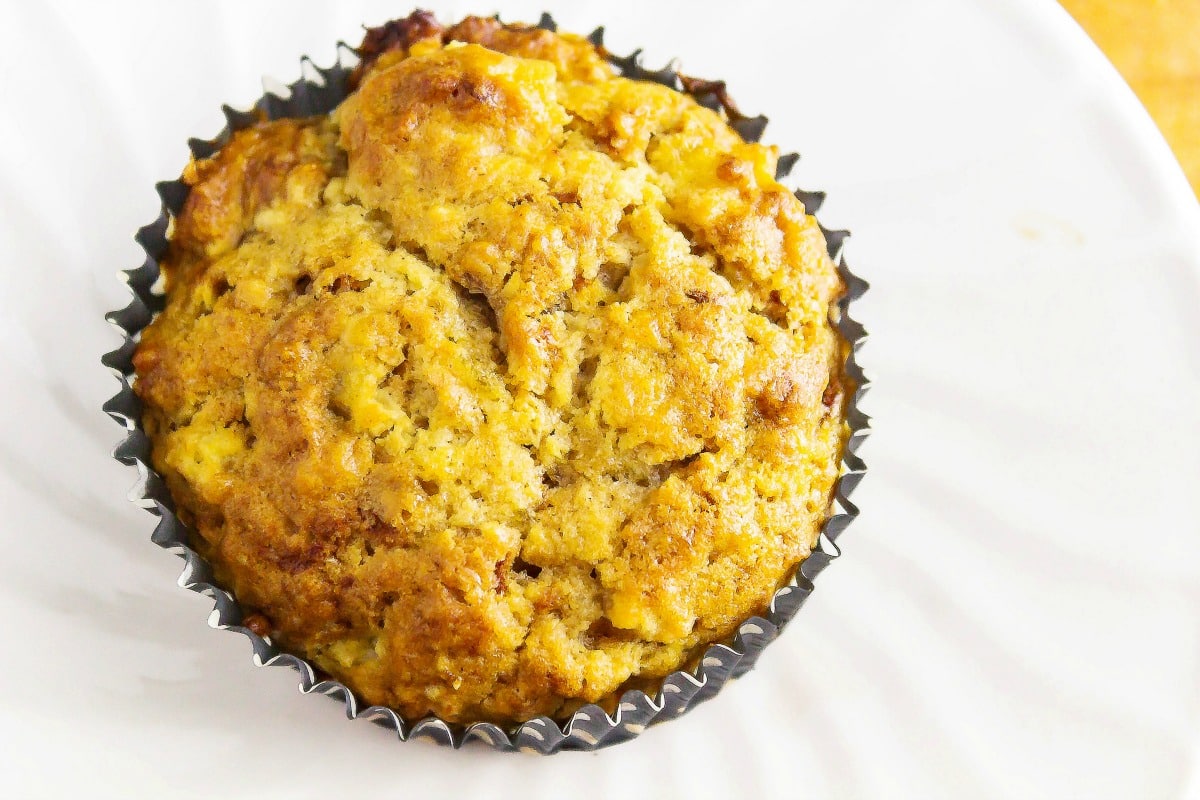 So yes this is a new recipe post, however, the concept of this muffin isn't a new recipe. I do have Pie Muffins posted on here. This is basically a variation of that recipe. I decided to break that recipe down into various pies, this one is the apple pie version.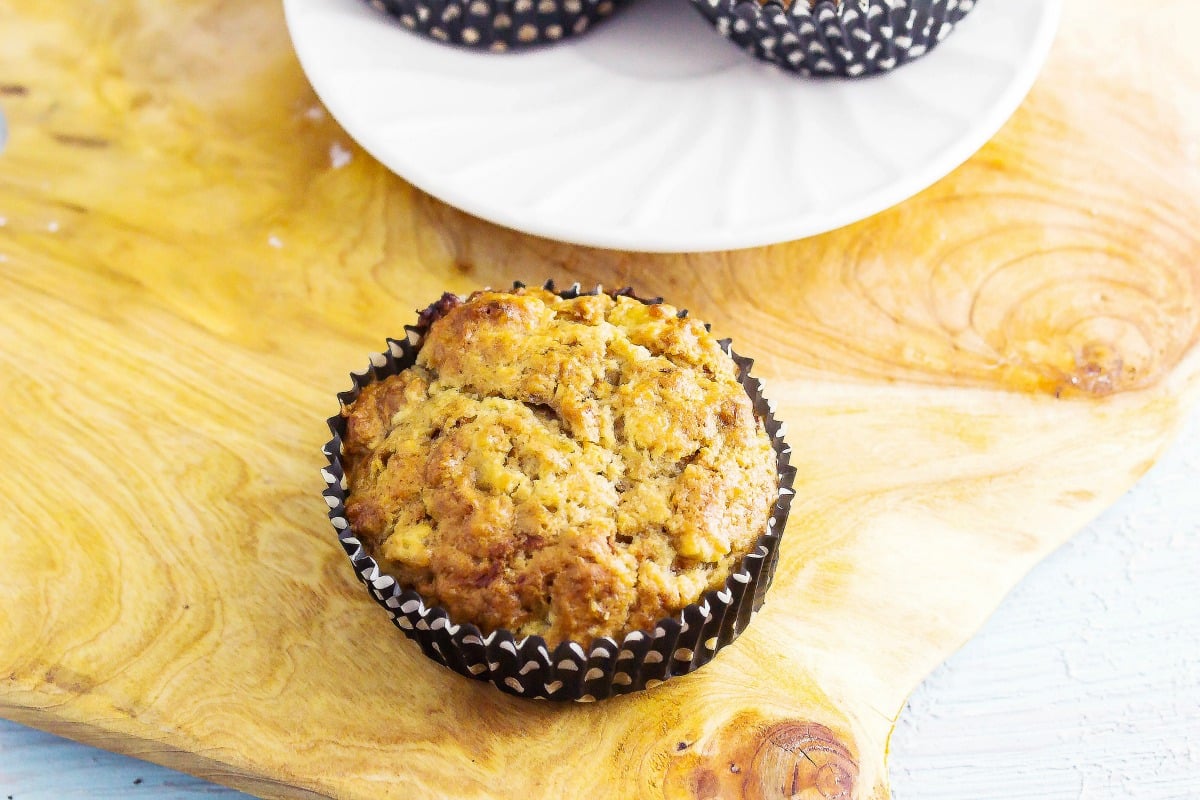 The idea for the apple pie muffins came from a pie bakery. There is a guy that sells these amazing pies at the farmer's market I like to go to. One Saturday he had the huge muffins.
I asked about the muffins and turns out, whatever pies he doesn't sell, he chops up and put them into a muffin batter. The idea was genius. Because he did so many fruit pies, it was a mystery on what type of muffin you got. It could have been a combo of any number of pies.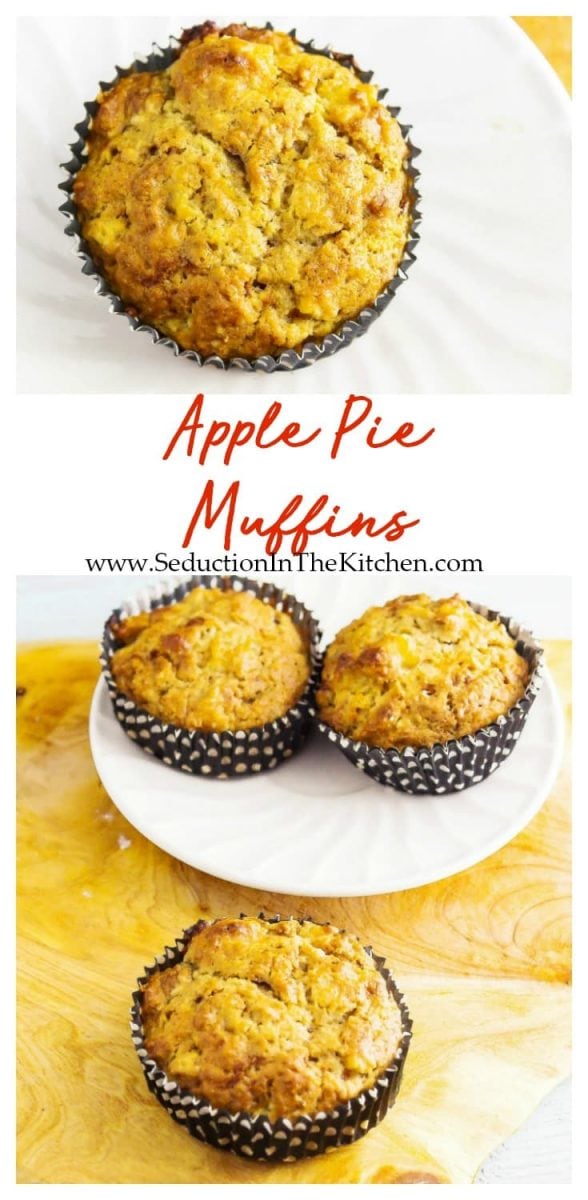 When I wrote the original post for Pie Muffins,I never said what type of pies to use. I wrote it with the idea of what he did, use what you have. This weekend I went to Walmart to get light bulbs. Well, they have that discounted bakery rack, I spotted Dutch apple pies on it for $2. I decided I needed to make a batch of Apple Pie Muffins.
As I was mixing up the batter, it came to me do a post just on the single flavors of pies. So yes, I do see myself posting peach, cherry, even pecan pie muffins very soon. All depends on what I find on that discounted bakery rack!
All seriousness, I know at my mom's house, she has leftover pie. Now that just my dad and her, my dad will have a slice, but that pie will stay a few days before finally gone. The longer it stays the longer the pie just doesn't have that fresh taste to it.
This recipe is perfect, just crumble it up, yes crust and all and put into a batter. It bakes up nice. Plus if want you can even put a strudel like topping on it and even more delicious! It is apple pie, but in muffin form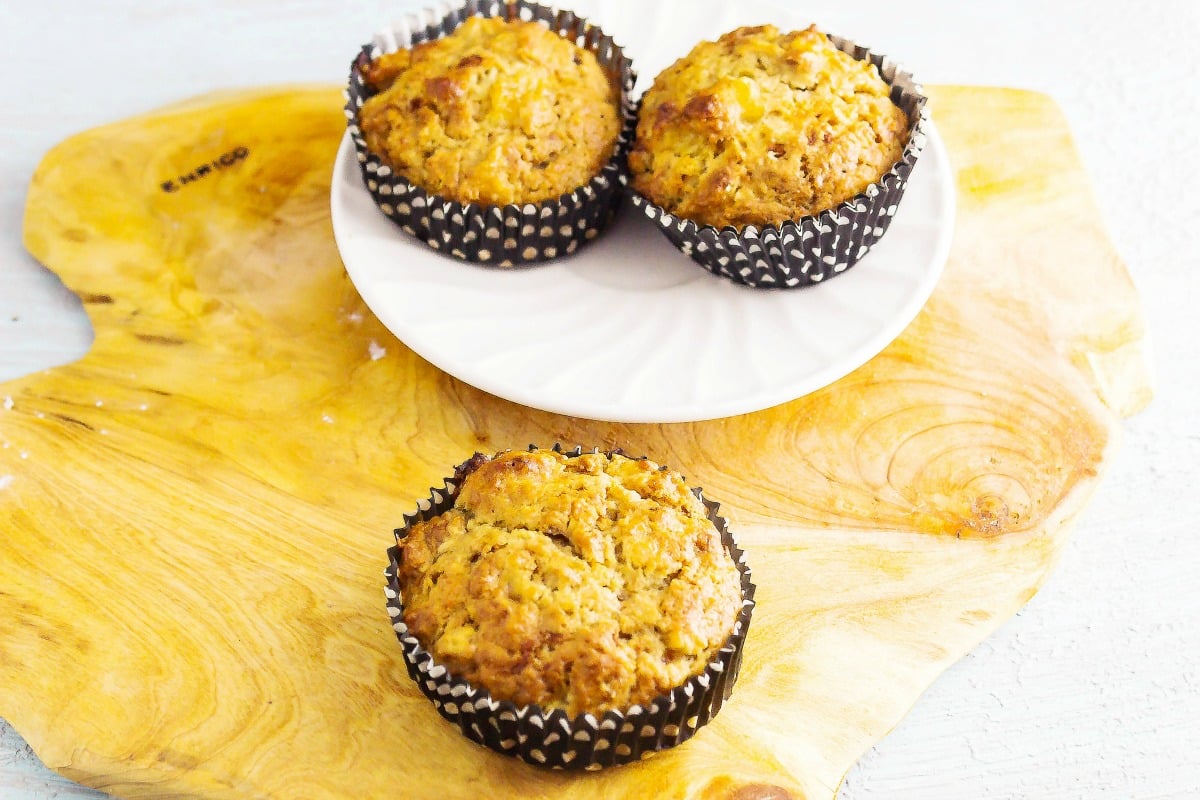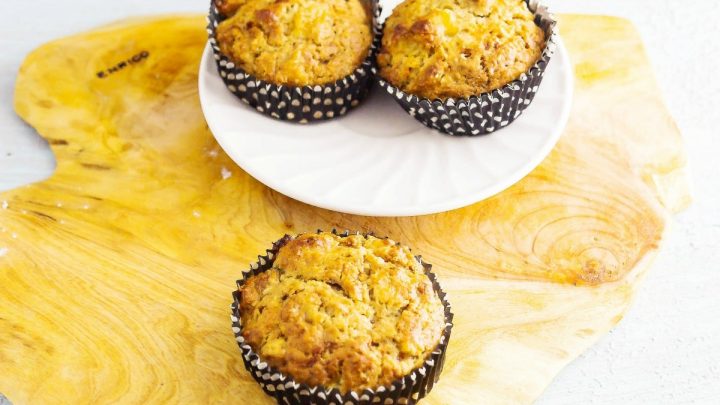 Yield:

18 servings
Apple Pie Muffins
Apple Pie Muffins is a muffin with crumbled apple pie baked right into it. This moist and delicious treat is the perfect way to use up leftover apple pie.
Ingredients
1/2 cup packed brown sugar
1/3 cup flour
1 teaspoon cinnamon
2 tablespoons butter (melted)
2 1/4 cups flour
1 teaspoon baking soda
1/2 teaspoon salt
1 egg
1 cup buttermilk
1/2 cup butter (melted)
1 teaspoon vanilla
1 cup packed brown sugar
1 whole apple pie (chopped up)
Instructions
Topping
Mix together the flour, cinnamon, and brown sugar.
Add the melted butter and mix it together until mixture forms crumbs.
Set aside
Batter
Whisk together egg, buttermilk, butter, and vanilla.
Add the brown sugar.
Without mixing, add flour, baking soda, and salt to the brown sugar mixture
Top it off with the crumbled up apple pie.
Stir everything until it is just combined. You do not want over mix the batter.
Spoon the batter into muffin cups.
Sprinkle the topping on top the muffins.
Bake at 375F degrees for 20 minutes
Take out the oven and ENJOY!
Notes
BUTTERMILK:
If you add 1 teaspoon of vinegar to 1 cup of milk and let sit 5 minutes it is a good substitute for buttermilk.
TOPPING
The topping is optional. If you do not want a streusel like topping just omit this.
Nutrition Information:
Amount Per Serving:
Calories:

240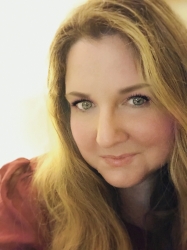 Latest posts by Deanna Samaan
(see all)