This post was most recently updated
Pumpkin Donut French Toast is an easy and creative way to make French toast. This recipe is based on IHOP french toast donuts. If you love pumpkin, donuts, and french toast then this is the breakfast you will love to have on Sunday morning!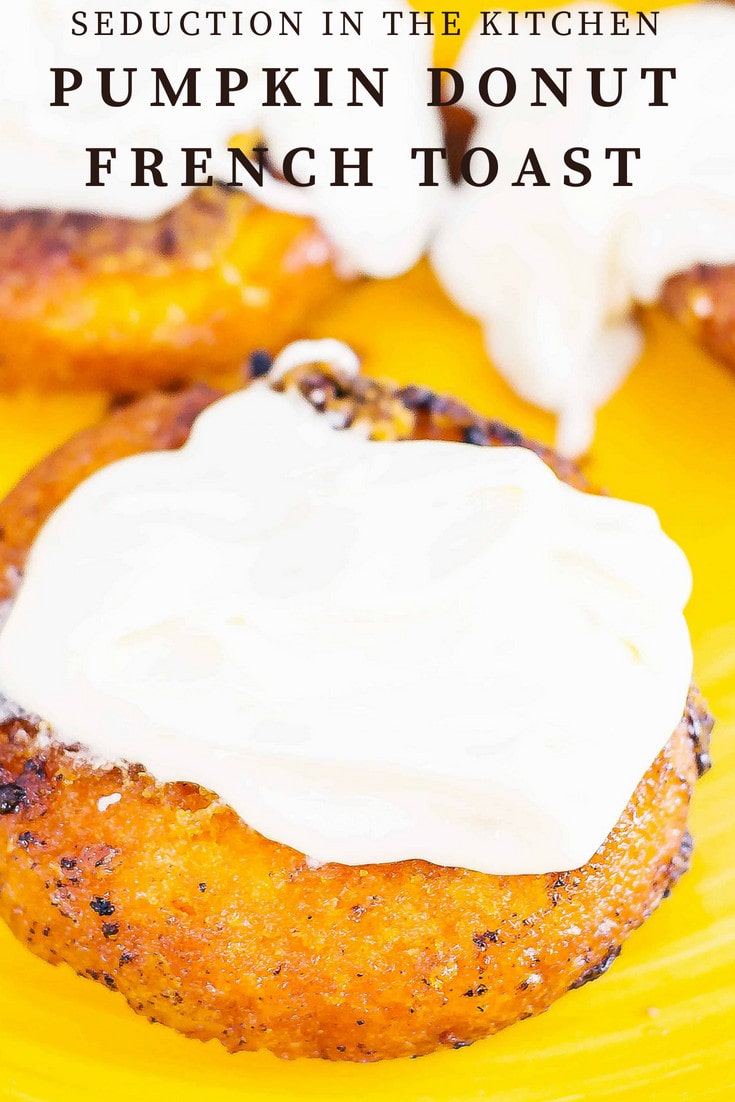 IHOP French Toast Donuts
Actually, this donut french toast idea was inspired by IHOP french toast donuts.  I had the TV on and IHOP had a commercial for Donut French Toast. After seeing that commercial for the 10th time, I wondered if I could do the same, but with a pumpkin donut.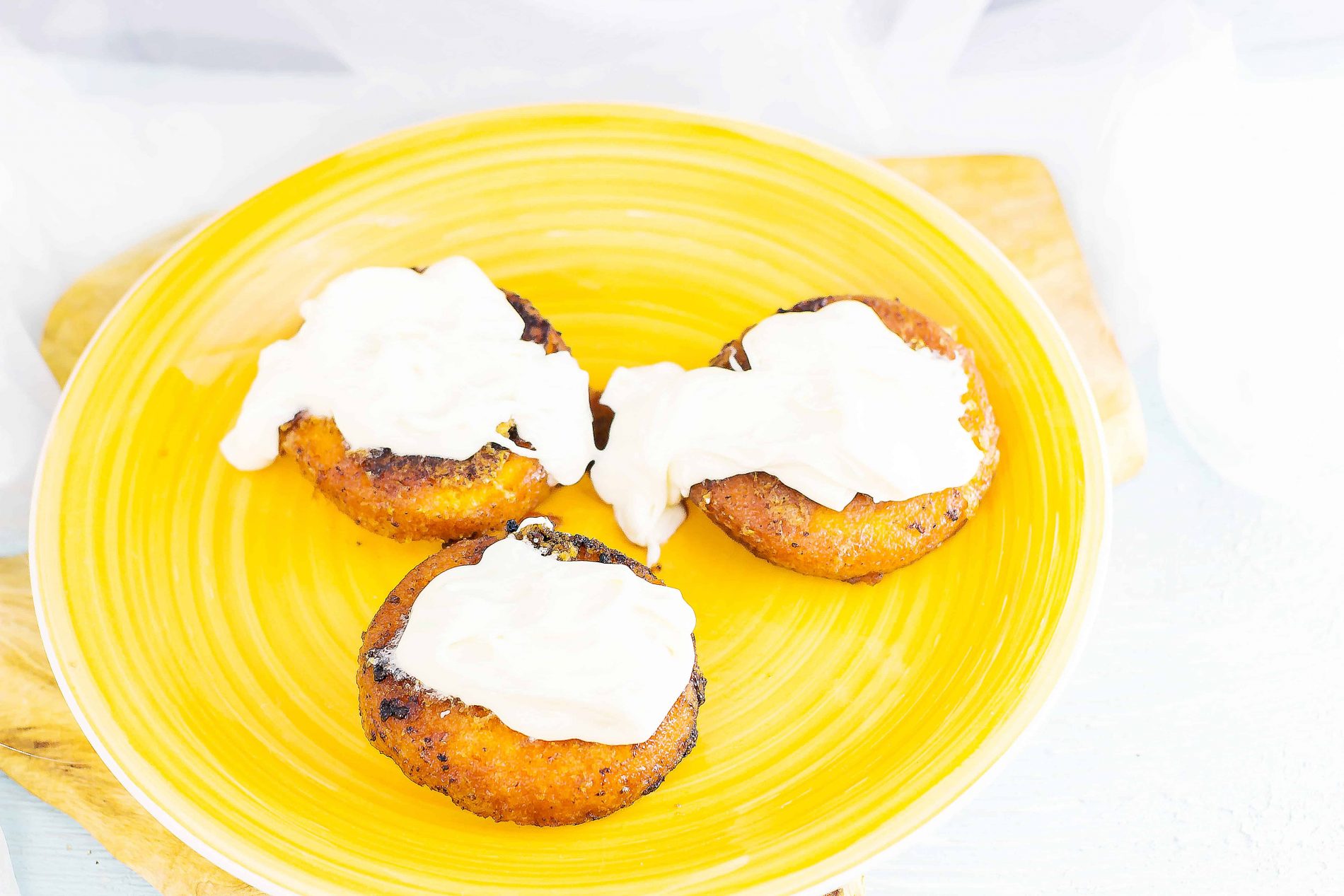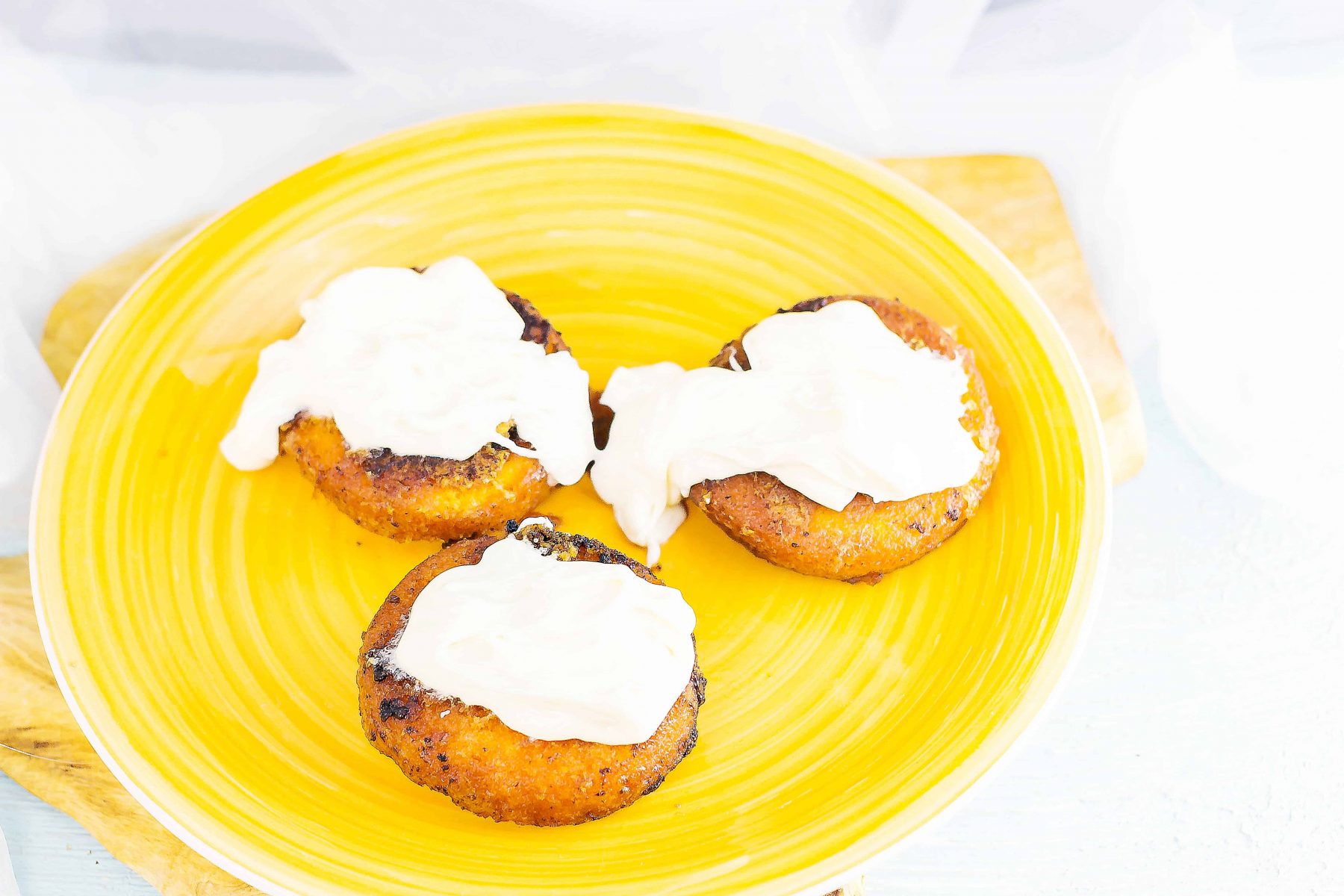 Doughnut French Toast
The idea of creating a doughnut french toast sounded so interesting to me. Donuts are sort of like a thick piece of bread. Why wouldn't a french toast donut work?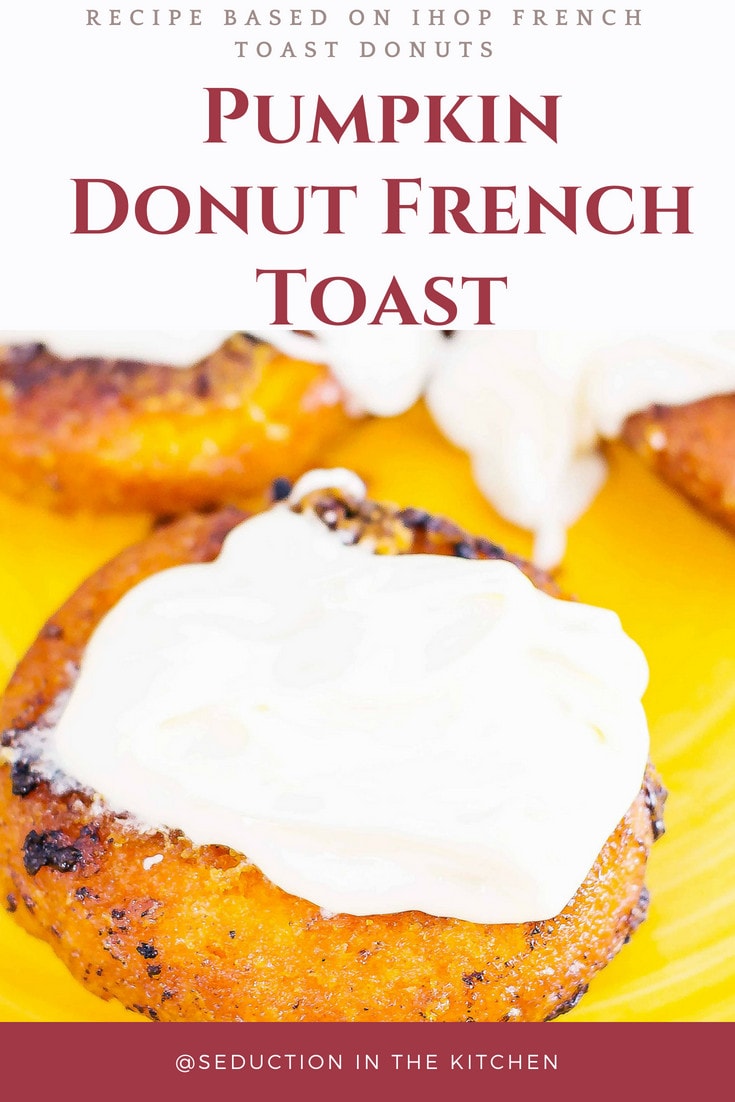 Pumpkin Donut French Toast
Everyone likes pumpkin flavored everything right? So why not use a pumpkin donut to make this doughnut french toast? The store had pumpkin donuts so why not?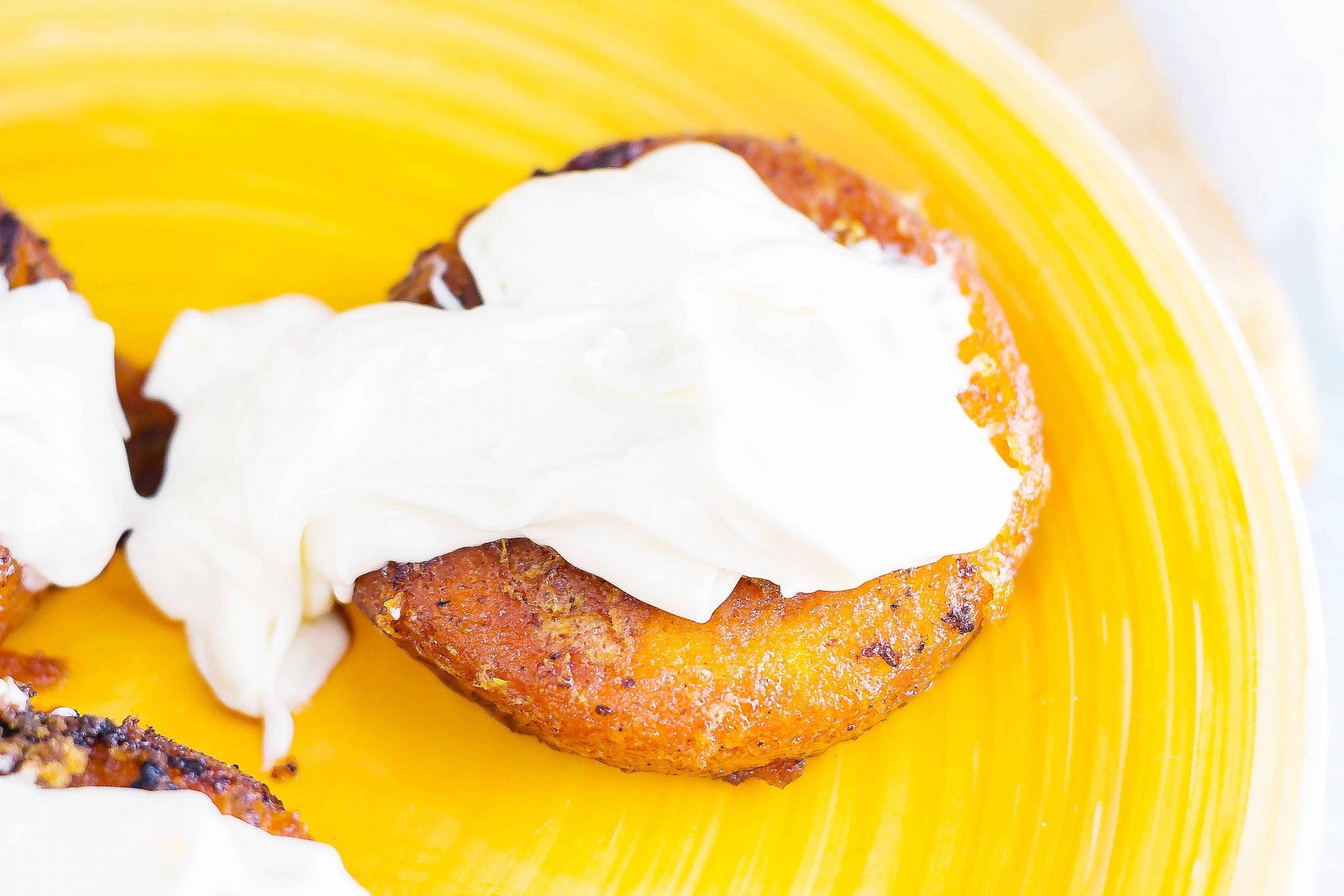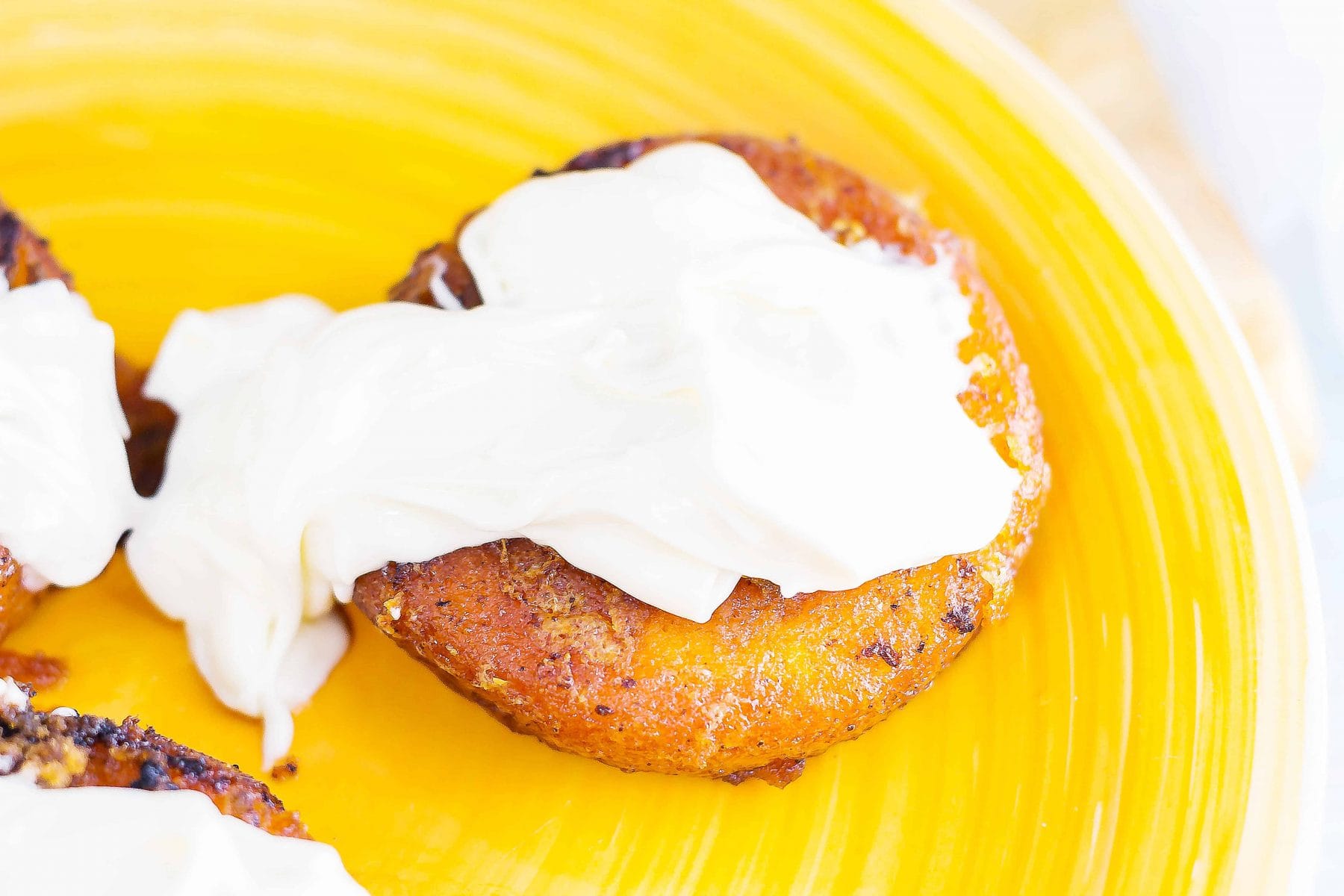 Cream Cheese Topping
I wanted to do something a bit different as the topping for this pumpkin donut French toast then just syrup. I recently did this maple cream cheese frosting.  I felt if I could thin that frosting a bit with some cream, it would make a great cream cheese topping on this french toast donut.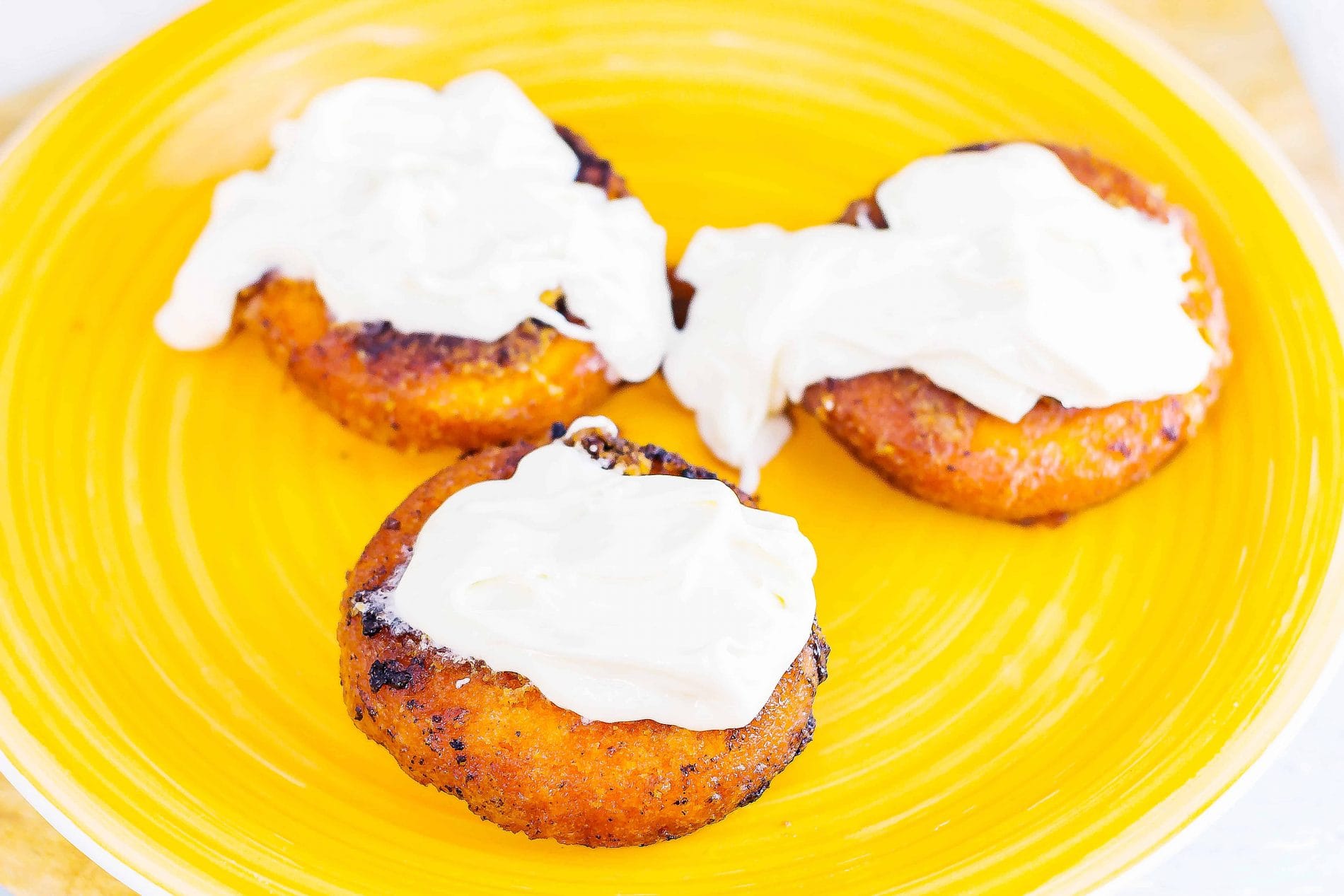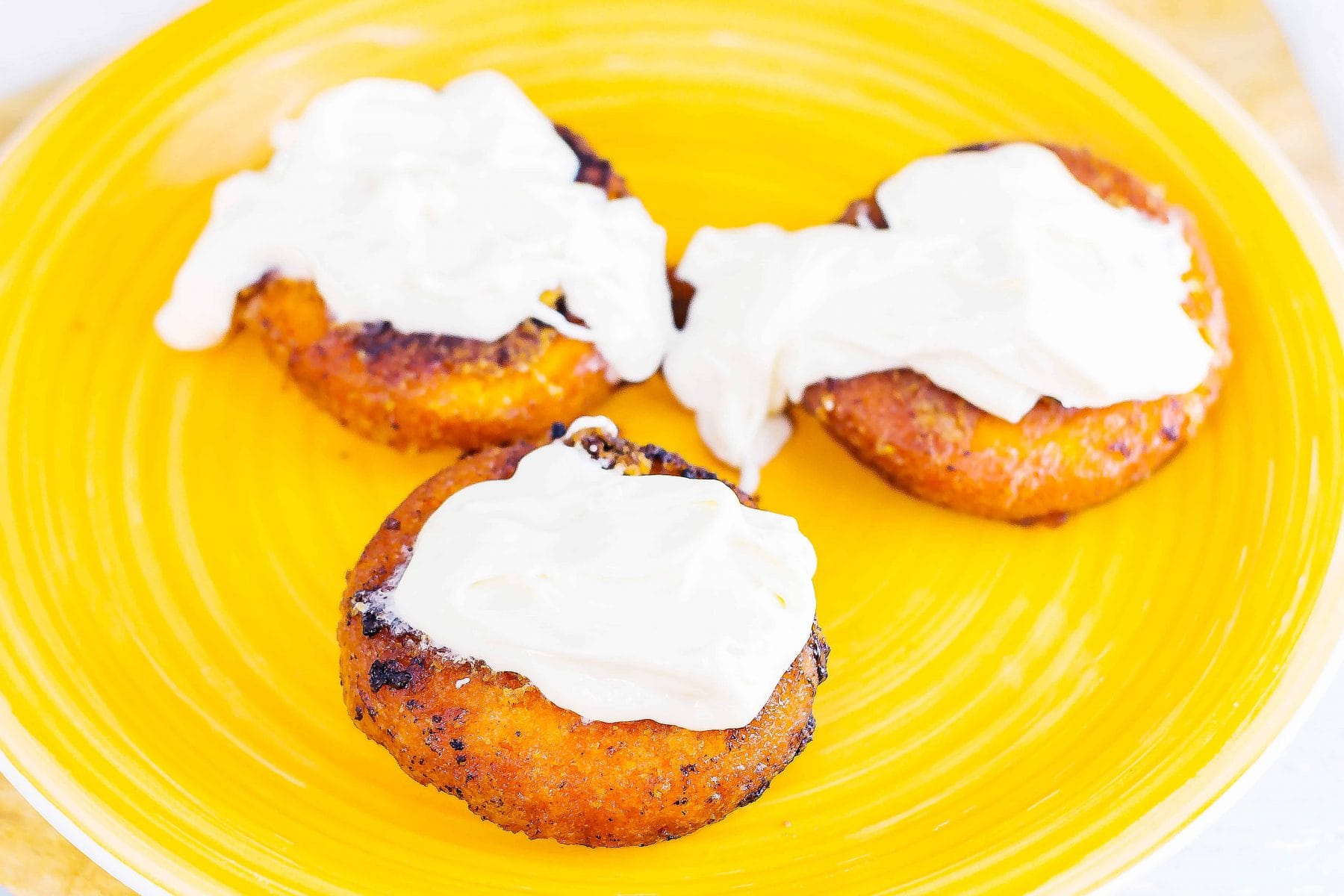 Pumpkin Donuts
As I mentioned the store had pumpkin donuts. I had 2 options. First one was a gluten-free option: Katz, Gluten Free Pumpkin Spice Donuts and the other were: Entenmann's Pumpkin Donuts.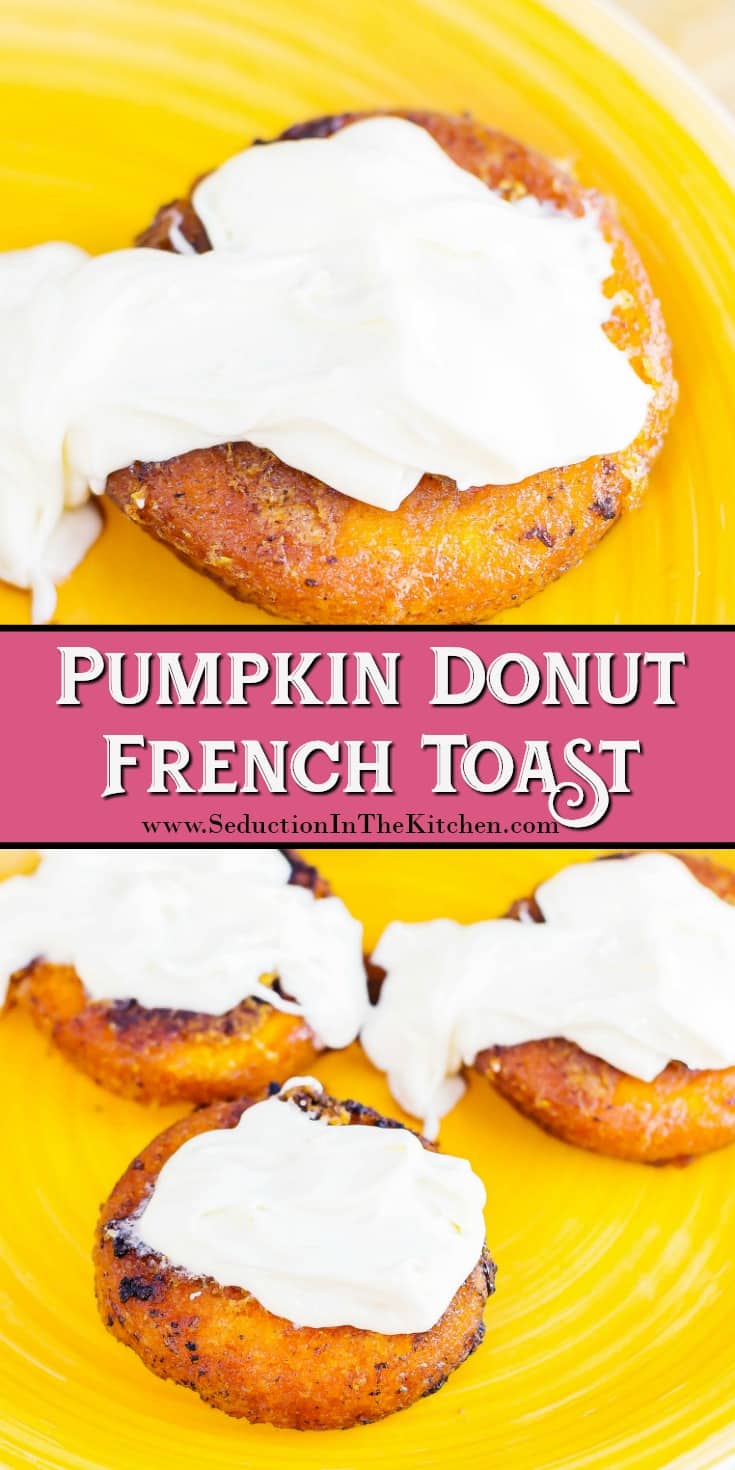 Gluten-Free Donuts
I  asked a friend who eats gluten-free things to make my recipe using the Katz donuts since they were gluten-free donuts. I made mine with the Entenmann's. Then we compared notes.
OMG! We both agreed this recipe is not only easy, but it really is out this world. It is a perfect way to have a fun family breakfast on Sunday. Using the gluten-free donuts made possible for anyone to enjoy this doughnut french toast recipe!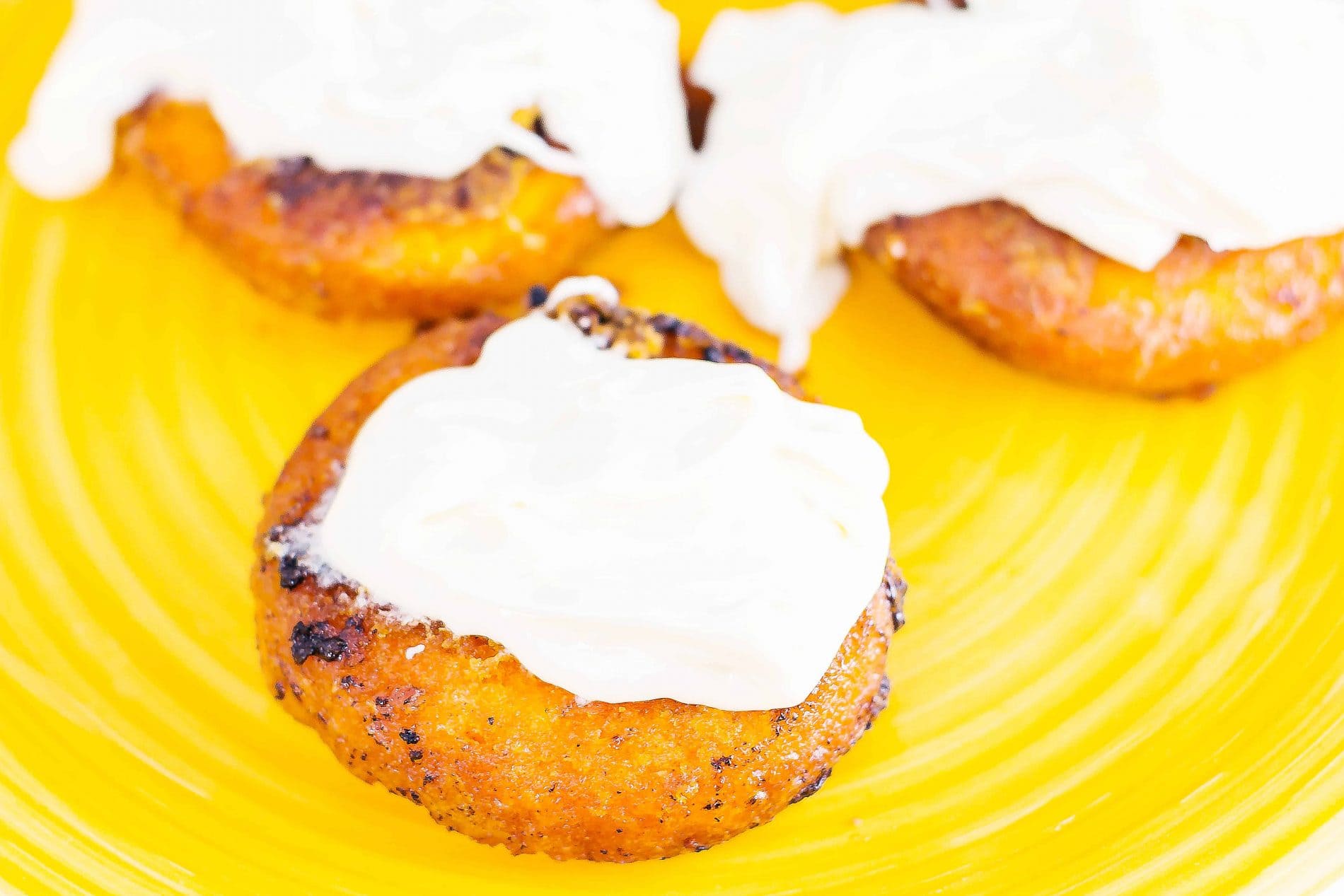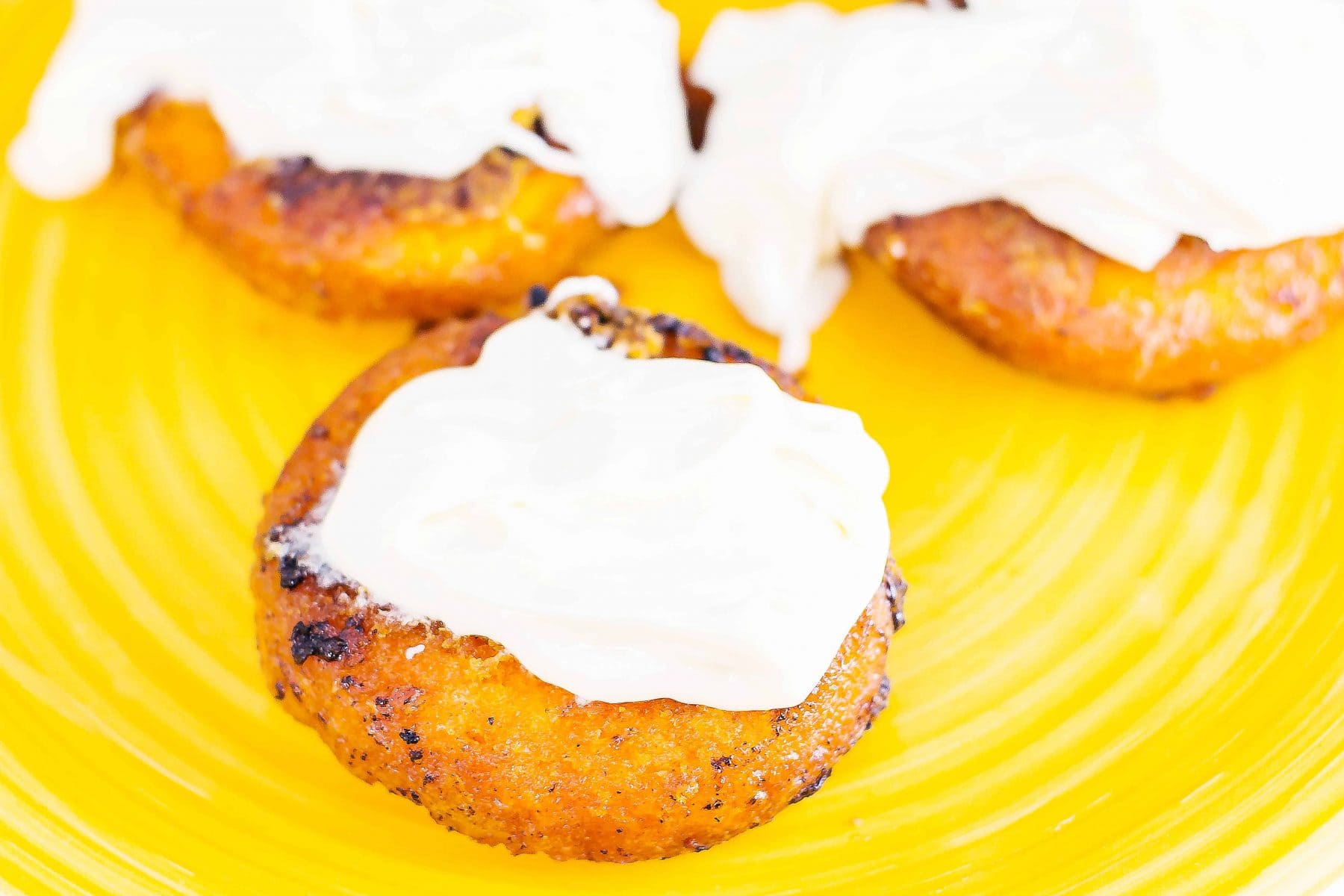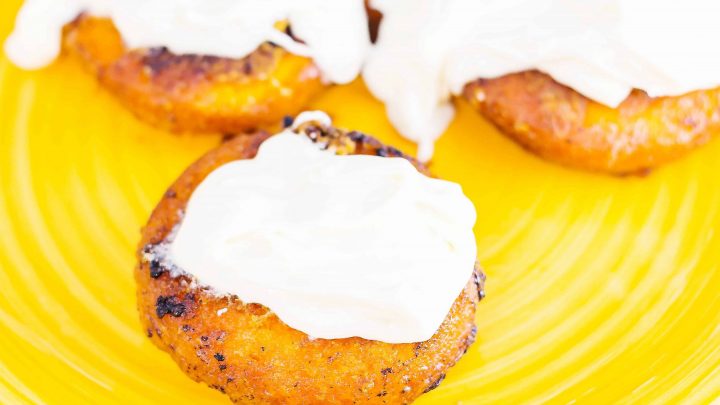 Yield:

6
Pumpkin Donut French Toast
Pumpkin Donut French Toast is an easy and creative way to make French toast in the morning for pumpkin lovers!
Ingredients
Donut French Toast:
6 Pumpkin donuts
4 eggs
1 tbsp vanilla
1/2 tbsp cinnamon
1/2 cup heavy cream
butter
Maple Cream Cheese Topping:
8 oz Cream Cheese, soften
1 tablespoon pure maple syrup
1 1/2 cup powdered sugar
3 tablespoons milk
Instructions
In a large bowl, whisk the eggs, heavy cream, vanilla, and cinnamon together.
Place the donuts in the batter and let them sit in it for about 2 minutes to soak up the batter.
On a griddle, melt some butter.
Place the donuts on the griddle after the butter is melted.
Watch farfully but cook each side the donuts for about 1-2 minutes. You want them to turn a light brown, but do not want to have them burn.
Place the donut french toast on a plate and top with the maple cream cheese and ENJOY!
Maple Cream Cheese
In a bowl, add the cream cheese and maple syrup. Mix with hand mixer till they are blended. Add the powdered sugar. Continue mixing till it is combined. Slowly add the milk to the mixture, to thin out the icing, as you continue to mix.
Nutrition Information:
Amount Per Serving:
Calories:

568
Total Fat:

34g
Saturated Fat:

16g
Trans Fat:

0g
Cholesterol:

191mg
Sodium:

372mg
Carbohydrates:

58g
Fiber:

1g
Sugar:

34g
Protein:

9g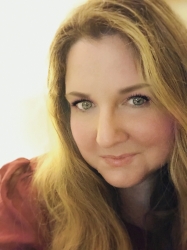 Latest posts by Deanna Samaan
(see all)