This post was most recently updated
Avocado Bruschetta takes traditional bruschetta and adds some chopped up avocado and feta to the tomato topping. The balsamic just give this bruschetta with avocado recipe that burst of flavor that you will love. Even picky eaters will love this healthy bruschetta.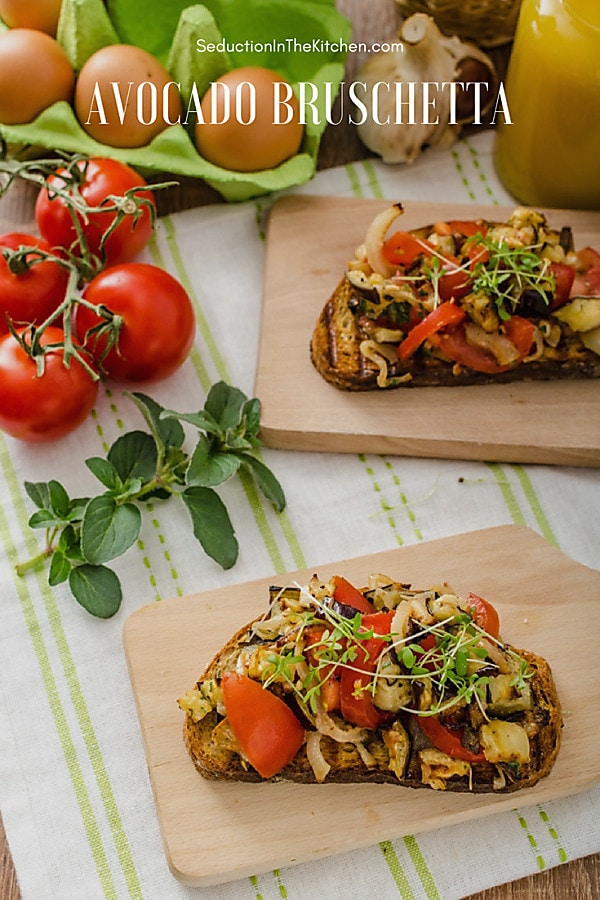 Healthy Bruschetta
I go on binges. I do healthy foods, then I have a huge cheesesteak sandwich and back to bad habits. I love food, all types.
My focus is on healthier foods, like this avocado bruschetta. Seeing that I  updating some posts, I decided it time to update these also healthy posts I did back in 2013. I love easy bruschetta recipes, but to make them healthy bruschetta
Avocado Recipe 2013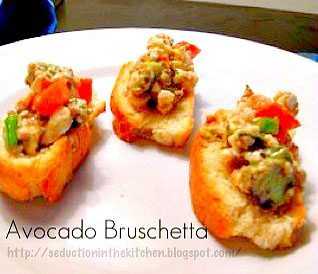 The avocado topped crostinis via 2013. Honestly, that old photo for this bruschetta with avocado recipe does not look appetizing, does it? The truth is this even though an ugly photo of this avocado bruschetta recipe, this healthy bruschetta is actually very tasty.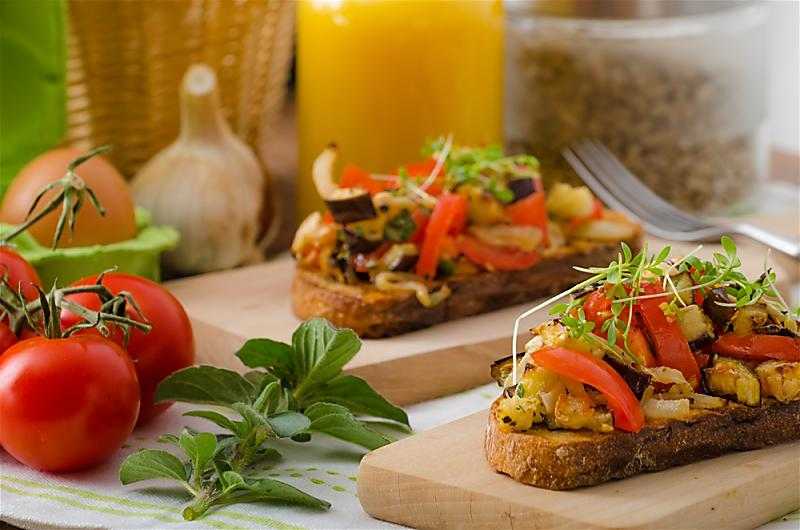 Avocado and Feta
What makes this avocado bruschetta different is that the avocado and feta that is added to the tomato mixture. Tomato bruschetta is a healthy bruschetta, but adding avocado gives this easy bruschetta recipe extra healthiness. It is like an avocado salad on a crostini.
How To Make Bruschetta
How to make this avocado bruschetta recipe stand out? Add some feta cheese. Easy bruschetta recipes are just tomato, onion, spice on crostini, so with this avocado bruschetta adding feta helps make stand out.
To make the avocado bruschetta even better you have to have that balsamic. Bruschetta just isn't bruschetta with balsamic in my opinion. This bruschetta with avocado recipe gets that wow factor with balsamic.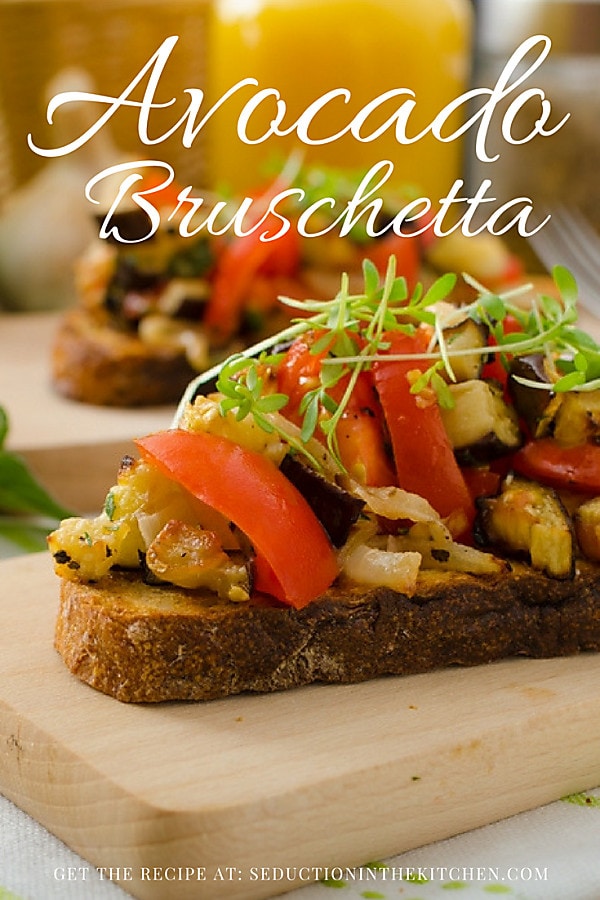 Avocado Bruschetta
Avocado is one those foods I love, but do not do much with recipe-wise. So creating a bruschetta recipe with avocado is a way for me to really dive into my culinary senses.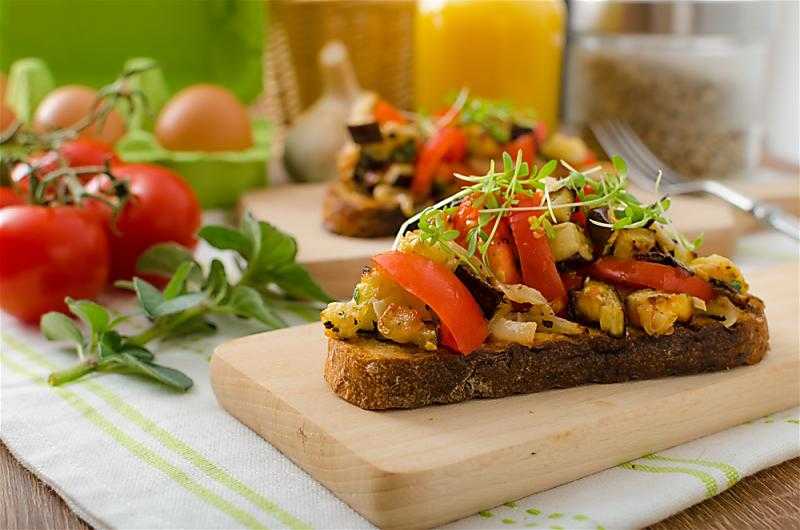 I love the mixture of avocado, feta, tomato, balsamic. This avocado recipe is wow in my book. This healthy bruschetta is a wonderful appetizer that you will love.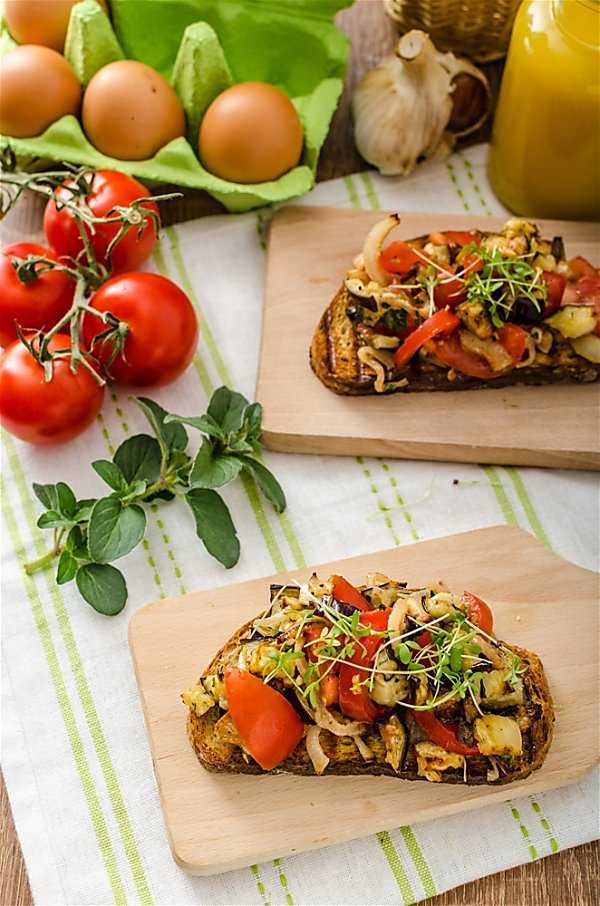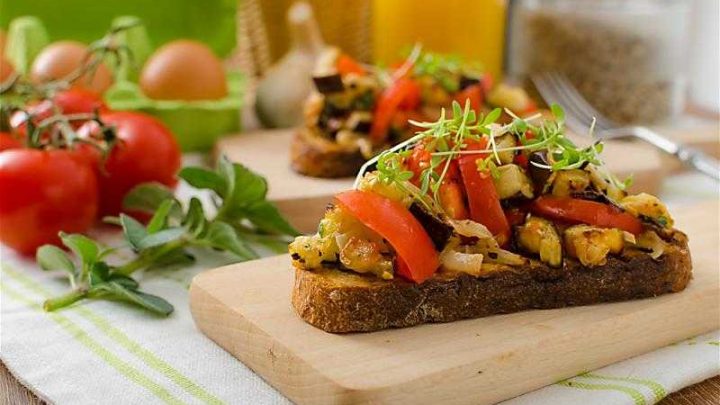 Yield:

8 servings
Avocado Bruschetta Recipe
A twist on bruschetta using avocados. A recipe from Seduction in the Kitchen.
Ingredients
baguette bread
olive oil
2/3 cup feta cheese
2 small red tomatoes (chopped)
1 small shallot (chopped)
1 small cucumber, chopped
1 clove garlic (finely minced)
2 tablespoons fresh parsley (chopped)
2 tablespoons olive oil
1 tablespoon balsamic vinegar
1 teaspoon of oregano
1/4 teaspoon black pepper
2 avocados (peeled, pitted and diced)
Instructions
First thing to do is make your toasted bread slices for the bruschetta. Slice the bread into thin slices. Than place them on an oiled cookie sheet. and brush the side facing up with some olive oil. Heat up your oven at 350 and place them in the oven for 8 minutes, till they look lightly toasted.
While the bread is toasting, add everything else into a bowl and give it a good stir. Take the bread out the oven, and let the slices cool slightly.
Finally place little scoop onto each of the little bread slices and enjoy this great little treat!
Notes
Want to bring out the flavor more? Heat up a saute skillet and put the avocado mixture in the saute pan and saute until the shallots are clear. Then scoop onto the crostini!
Nutrition Information:
Amount Per Serving:
Calories:

0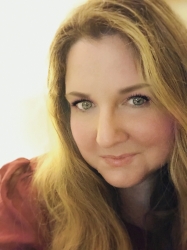 Latest posts by Deanna Samaan
(see all)