This post was most recently updated
Simple Peach Cobbler is a simple peach cobbler recipe. This cobbler recipe is one of my yummy dessert recipes that you can whip up. This recipe is a peach dump cobbler. Just dump it and bake it! It doesn't get any better.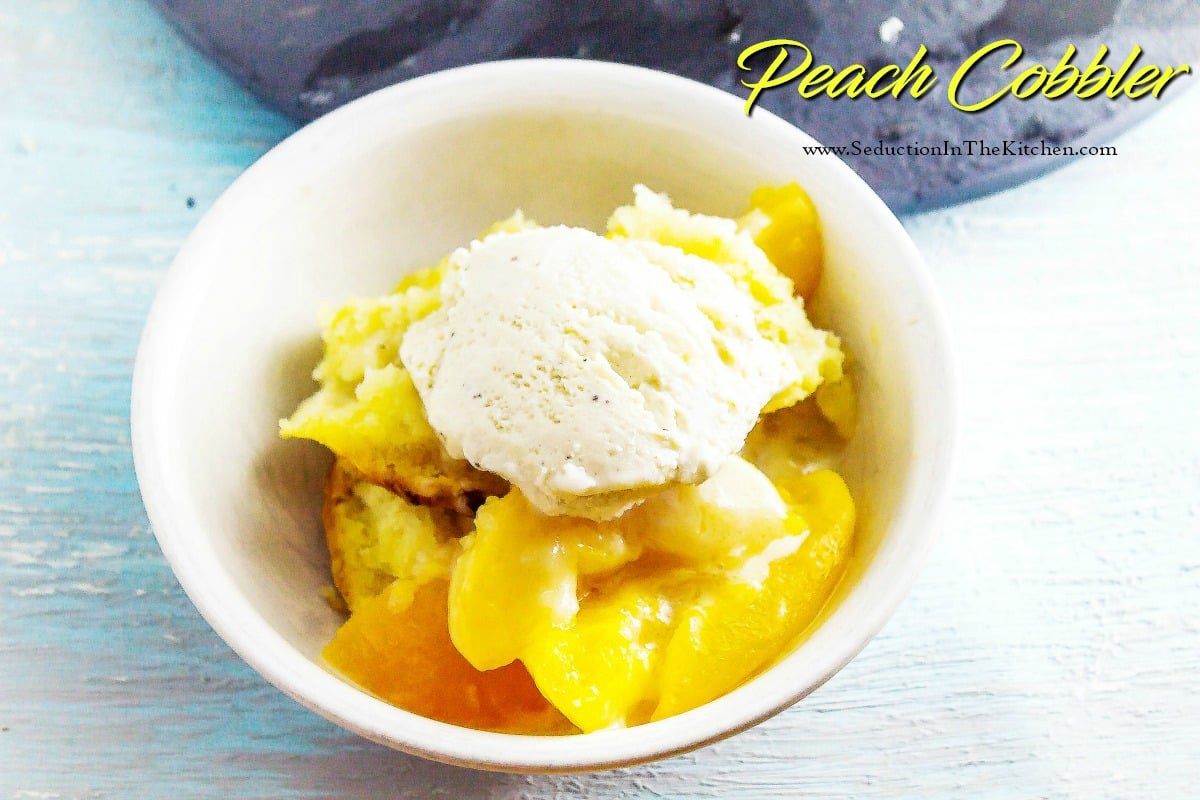 Updated Old Recipe
This peach cobbler was originally published on Seduction in the Kitchen on May 27, 2013. I decided this cobbler recipe really needed to be made over with new post and photos. Trust me this simple peach dessert really needed it!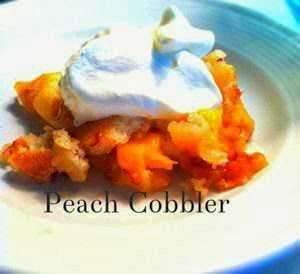 First Viral Recipe
As bad as that peach cobbler photo was, that peach dump cobbler photo helped make this my first viral recipe. This simple peach cobbler recipe was for over 2 years the most popular recipe here on Seduction in the Kitchen.  When this cobbler recipe was viral, it was when I hosted the blog on Blogger.
The days I was on Blogger just seem a lifetime ago. I was in a cast on bed rest when I started Seduction in the Kitchen. It amazes me how far I have come in food blogging.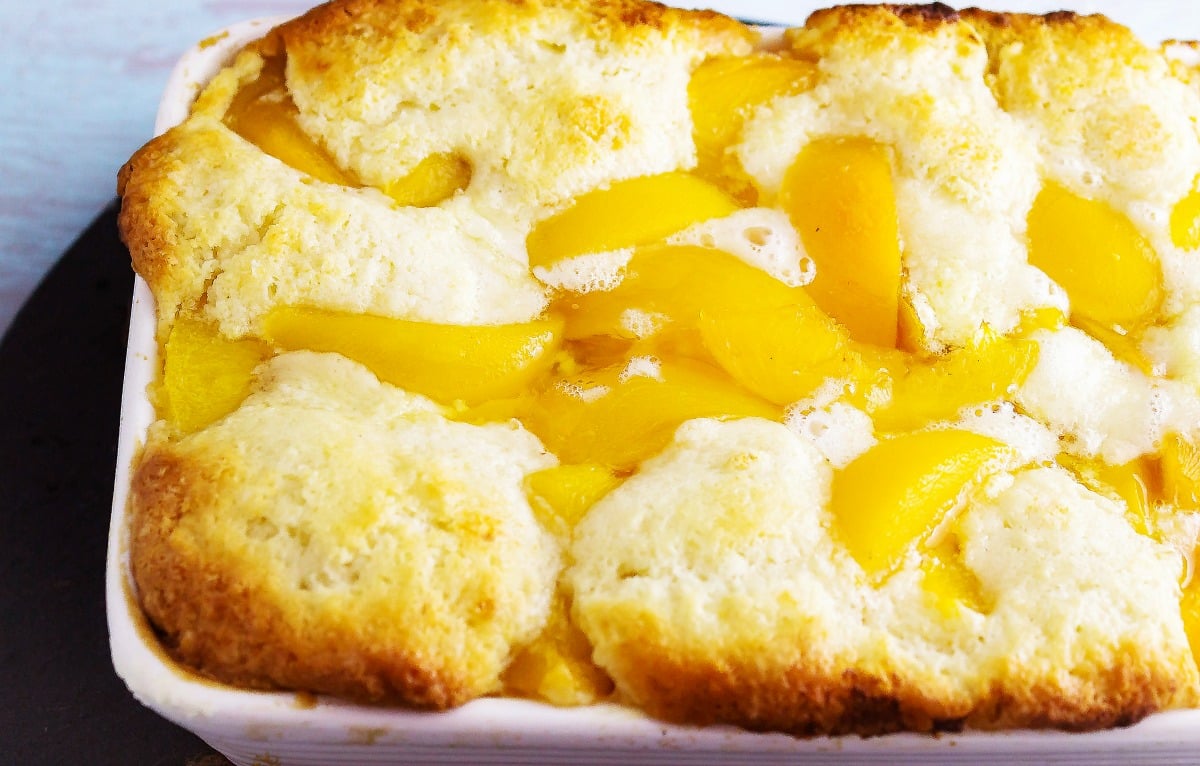 I do like redoing these older posts, like this simple peach cobbler. It helps me realize how much I have improved over the years. The original post for this peach cobbler I was talking about how people thought my photos were good.
Well, as we learn and evolve, tastes do change. At that time, for starting out, my friends did think it was good photos. I just needed to learn that food photography is more than just click and shoot.
Peach Cobbler
Why did this peach cobbler go viral? Well back then in 2013, there was a site for submissions called recipenewz and I had this peach dump cobbler on there. People just really loved this simple peach dessert.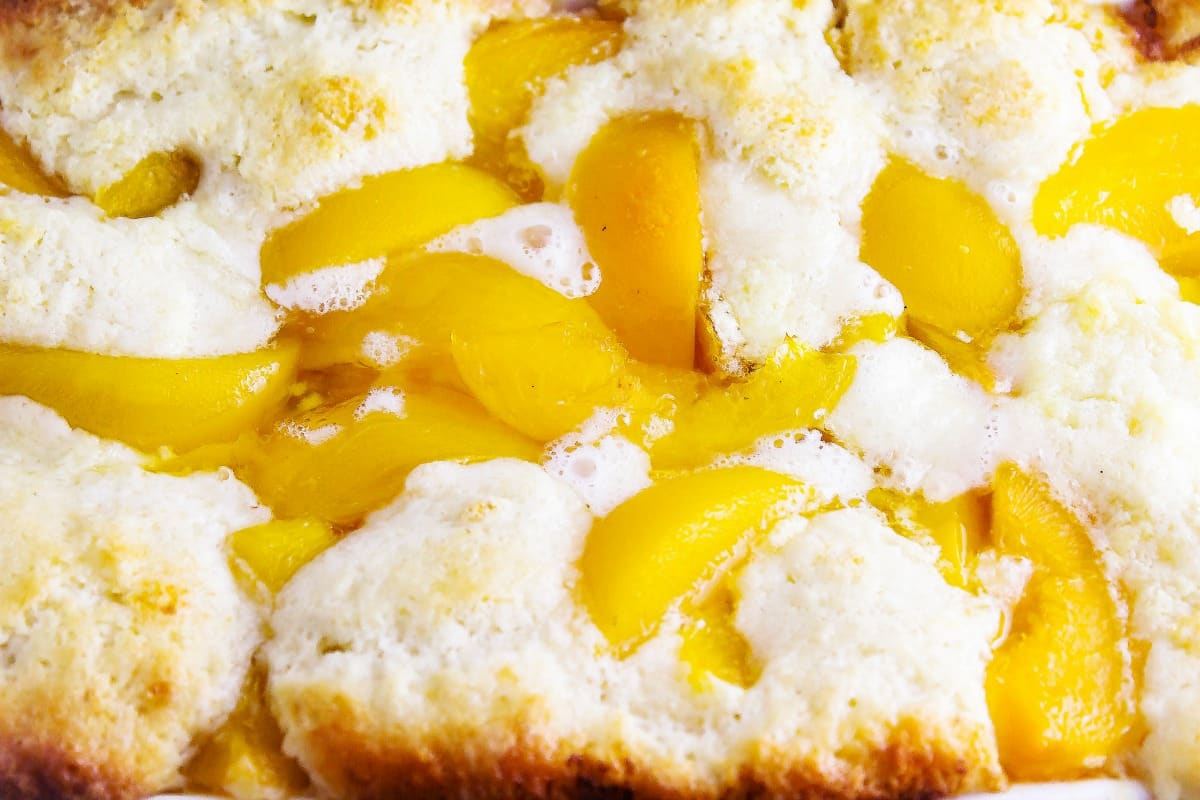 Yummy Dessert Recipes
Recipenewz shut down unexpectantly. To bloggers like me, it was a huge disappointment. Why?
Well, they took any food blog photos. Trust me it helped small-time bloggers like myself get traffic back then. You could have yummy dessert recipes, but horrible photos.
That site new this so if it was yummy dessert recipes or any type of recipe, it accepted it. That exposure helped you get those recipes like this simple peach cobbler recipe noticed.
I admit I wish was still up, because I know if I could I would submit again to it. It would not only this peach cobbler but the other recipe makeovers like Texas Slaw, Easy Brownies, and Chicken Watermelon Salad with Casa Noble Tequila Lime Vinaigrette.
I would love to see how they would do today, with the better photos, on it. You can not go back, only forward. Still that site did give this easy peach cobbler recipe the push it needed back then.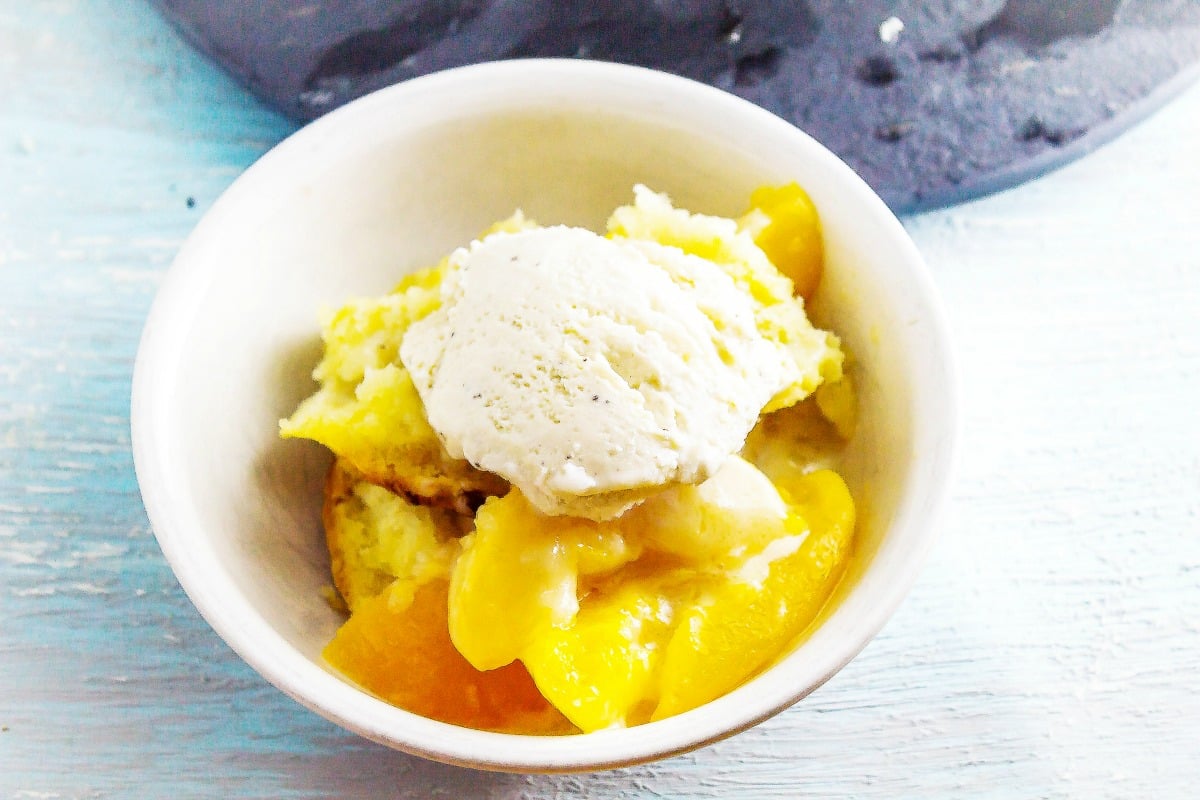 Peach Cobbler With Self-Rising Flour
What makes this cobbler recipe so simple and easy? The secret is that it is a peach cobbler with self-rising flour. That self-rising flour in the batter is the key to this being a peach dump cobbler.
I wanted to make this a simple peach dessert. Self-rising flour allows that. You will love that this is a simple peach cobbler recipe.
Just dump in the pan and bake. It doesn't get any simpler than that for yummy dessert recipes. Whip up a peach cobbler tonight for dessert.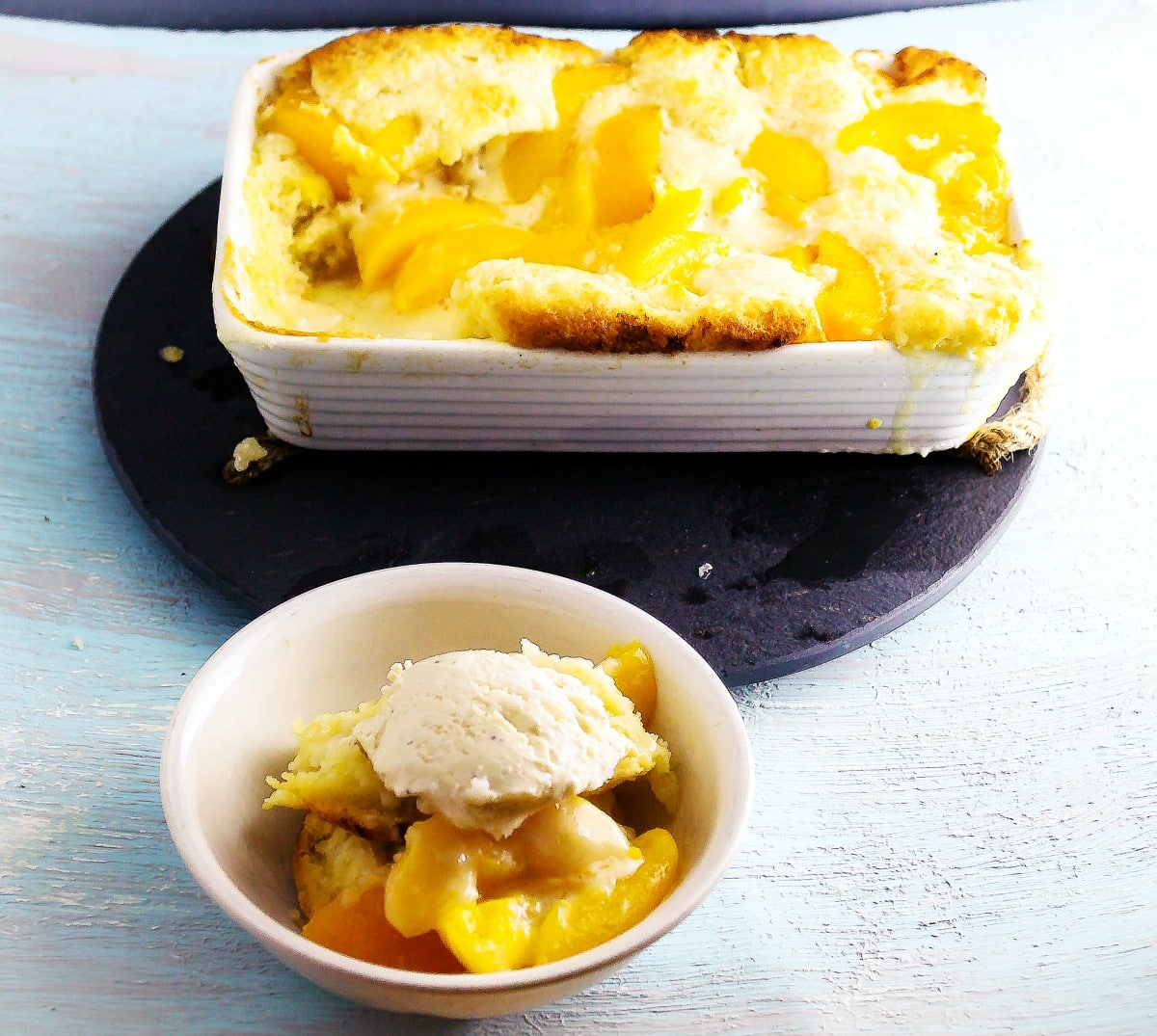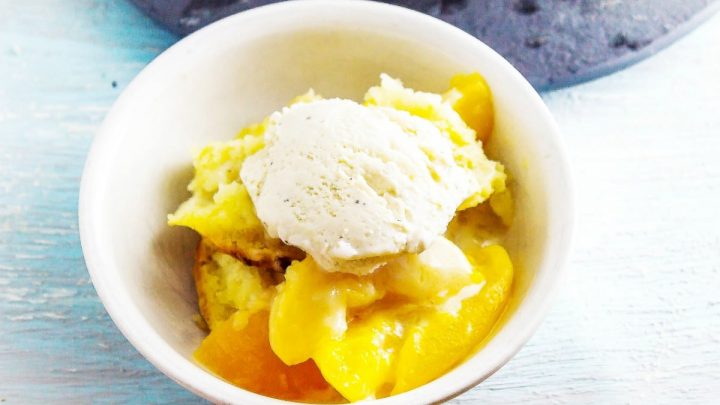 Yield:

8 servings
Peach Cobbler
Simple Peach Cobbler is an easy and yummy dessert to whip up. It is simply a dump it and bake it type of dessert. Easy and delicious, it doesn't get any better.
Ingredients
1/2 cup butter
1 cup sugar
1 cup self rising flour
1/2 cup milk
1/2 cup heavy cream
1 can Del Monte sliced peaches (drained, 32 oz)
cinnamon sugar
Instructions
Combine in a bowl the flour, sugar, milk, and cream.
Mix them together until you have a nice smooth batter.
Turn your oven on to 350, and put the butter in the pan you are going to use to bake the cobbler. Put the pan in the oven to melt the butter, usually takes about 5 minutes or so for the butter to be completely melted.
Once the butter is melted, pour on the batter on top of it. DO NOT mix the butter and batter together. Just let it lay there. Do not worry if the batter isn't covering the entire bottom of the pan.
Dump the peaches on top of the batter.
Last, sprinkle the cinnamon sugar on top of the peaches.
Let it bake at 350 for about 30 minutes. You will see that it get a nice golden brown.
Serve it up warm with a little bit of vanilla ice cream or whipped cream and enjoy!
Notes
If you do not have self-rising flour, simply add 1/4 teaspoon of baking powder and 1/4 of a teaspoon of salt to all purpose flour.
To make cinnamon sugar, just take 1/4 cup of sugar and about 1/2 teaspoon of cinnamon and mix it together. If you like with a bit more cinnamon add a little more than.
Nutrition Information:
Amount Per Serving:
Calories:

0
Like this Recipe? Pin it!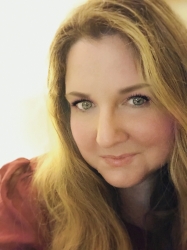 Latest posts by Deanna Samaan
(see all)