Easy Brownies is exactly what it is. These are the easiest homemade one bowl brownies that you will love to make.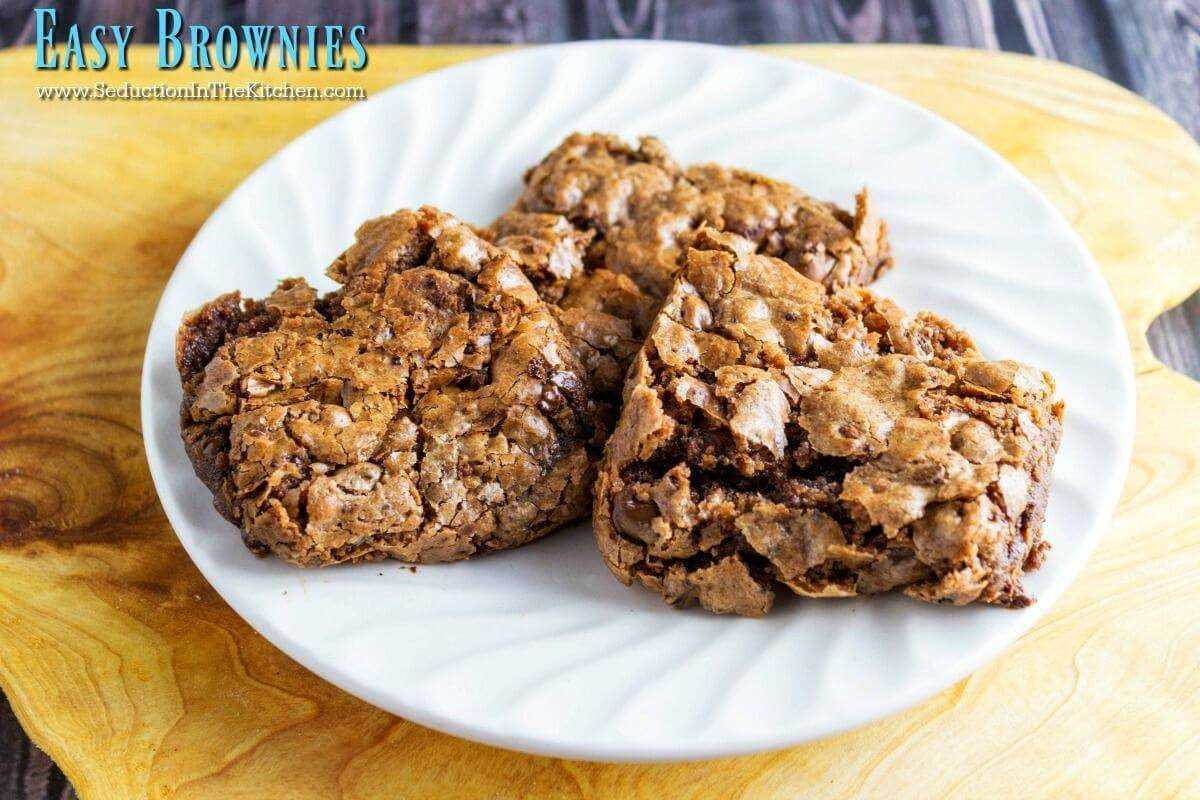 Updated Post 1/11/17
I decided to redo this original post from May of 2013. Why? Well, I have grown so much since this post was written. my photography skills alone have gotten so much better since the days of I first started Seduction in the Kitchen.
That was my original photo. Yes, I have certainly have grown as a photographer. I remember taking that photo and thinking I did such an amazing job on it. I used my iPhone 4 to take it.
Now I use a DSRL camera and learned how to edit properly. I am the type of person I have to learn as I go along. That was what this journey for food photos was, I learned as I went along.
Easy Brownie Video
So my next goal of learning is video. The first few videos I have done, I am realized I am mirroring my photography steps. What do I mean? I mean I was shooting them on my iPhone. You can see those videos on my YouTube channel. You will see, they are dark. I need better lighting.
On the advice of other food bloggers, I used for this video my DSRL camera. It did work better. I know I have ways to go in video recipes. I am getting there. I want my videos to be a little different. Most the videos I see they all look the same. So we will see where this video journey takes me.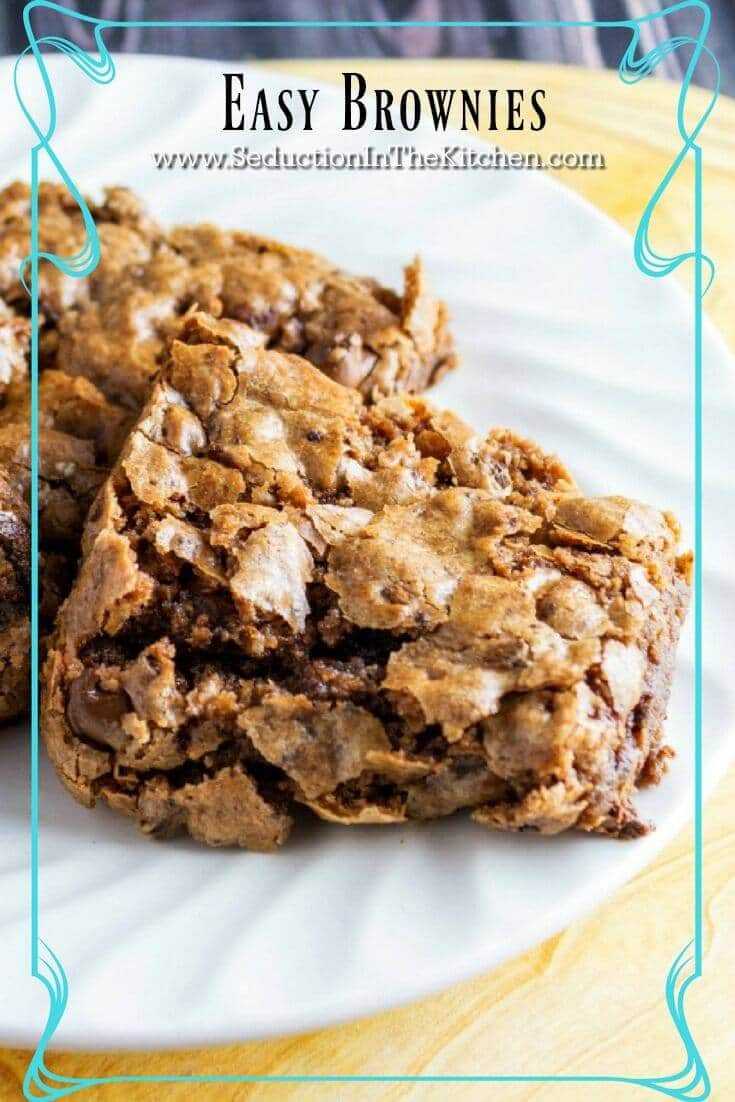 Easy Brownies
When I first did this recipe for these Easy brownies back in 2013. I was in a cast. I could not drive. So I made them as a thank you to a friend who took me to the store. In the original post, that was what I wrote about. I was able to get to the store.
Since then, I have made these brownies several times. I have improved the recipe. I have actually updated a little with the addition of sour cream in the brownie. The sour cream makes the brownie a tad moister
So I hope you enjoy this updated recipe. Plus, enjoy seeing my evolution of my photography. Most of all enjoy my beginnings of food videos.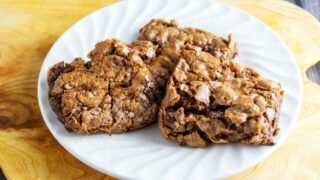 Yield:

12 servings
Easy Brownies
Easy Brownies is exactly what it is. These are the easiest homemade one bowl brownies that you will love to make.
Ingredients
1/2 cup vegetable oil
1 cup sugar
1 teaspoon vanilla
1/2 teaspoon butter extract
1 large egg
1/4 cup sour cream
1/3 cup cocoa powder
1/2 cup chocolate chips
1/2 cup self rising flour
Instructions
Combine the oil and sugar in a bowl and mix it till it is combined.
Add the egg and extracts after you blended the oil into the sugar, mix them in well.
Add in the sour cream, and blend everything together.
Next, add the cocoa to the sugar mixture.
Add in the flour and chocolate chips. If you do not have self-rising flour, use all purpose, but add 1/4 ts of baking powder and 1/4 ts of salt to it. Then mix it until all just combined. 
Preheat your oven to 350, pour the batter into a well-greased pan.
Bake for 18 - 20 minutes.
Finally, take them out the oven, let them cool, cut them up, and ENJOY
Nutrition Information:
Amount Per Serving:
Calories:

325
This post was most recently updated
I want to hear what you have to say about this recipe that is on
SEDUCTION IN THE KITCHEN!
Let's get this conversation started! What do you think of this recipe?