No Bake Strawberry Shortcake Bars is a fun and easy way to create this classic dessert. This simple strawberry dessert will satisfy the pickiest of foodies. Plus anyone can make this no-bake strawberry shortcake dessert.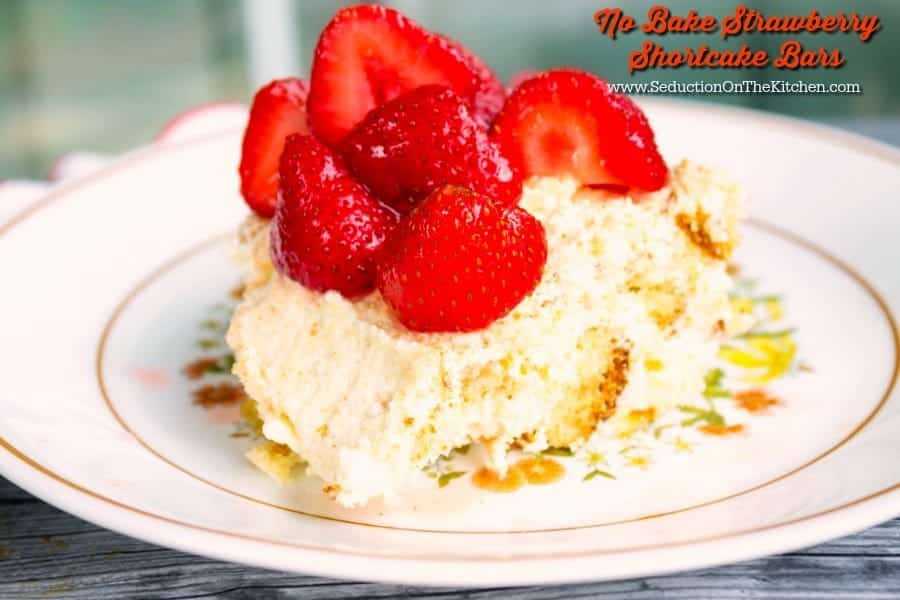 Improving Old Recipe Posts
You may have noticed I been republishing lots of the older recipe posts. Well, I have so many great recipes on Seduction in the Kitchen. I decided that since I am in the midst of doing SEO rehab on the posts that it would be good to give new life to the older posts.
Giving TLC to the older posts also helps you discover a recipe, like this No-Bake dessert. You could have missed it the first time I published it. Everything old can become new again.
Strawberry Shortcake Recipe
I love strawberry shortcake. I know there is like a million ways to make it. I am playing around with a strawberry shortcake cheesecake idea. It might work if I make the sponge cake the crust.
That strawberry shortcake idea is still a work in progress. I was going through the old church cookbooks my mom gave me and saw strawberry shortcake I have never seen. It was a no-bake strawberry shortcake bar.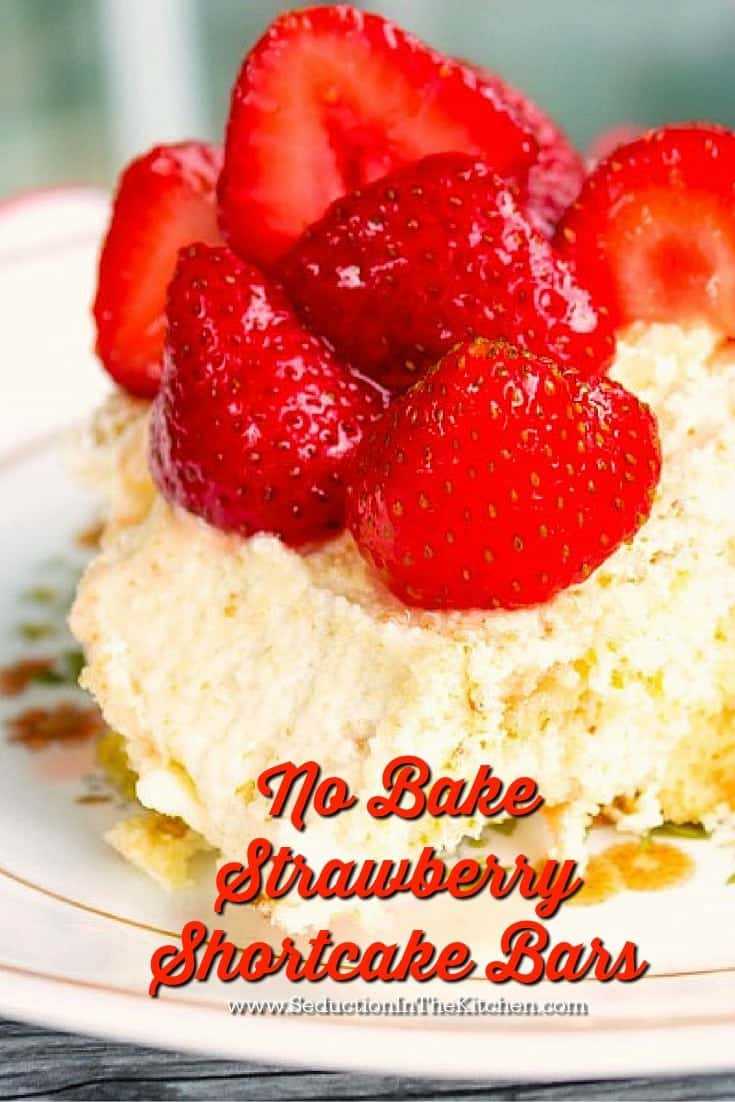 No Bake Strawberry Shortcake Bars
The strawberry shortcake bar recipe was made almost like you would a cake. Doing fun no-bake desserts with this No Bake Strawberry Shortcake Bars sounded like a great idea. So I made it.
These No Bake Strawberry Shortcake Bars very yummy. With the weather getting warmer this no-bake dessert is perfect.
Easiest No Bake Dessert
I have to admit to making this no-bake strawberry shortcake, it was the easiest recipe I made in a long time. This strawberry dessert was mixing. There was no real prep work.
All the ingredients are already made, all you have to do is fold them together. These strawberry shortcake bars taste like you slaved for hours making them. People will never believe that that is a no-bake recipe.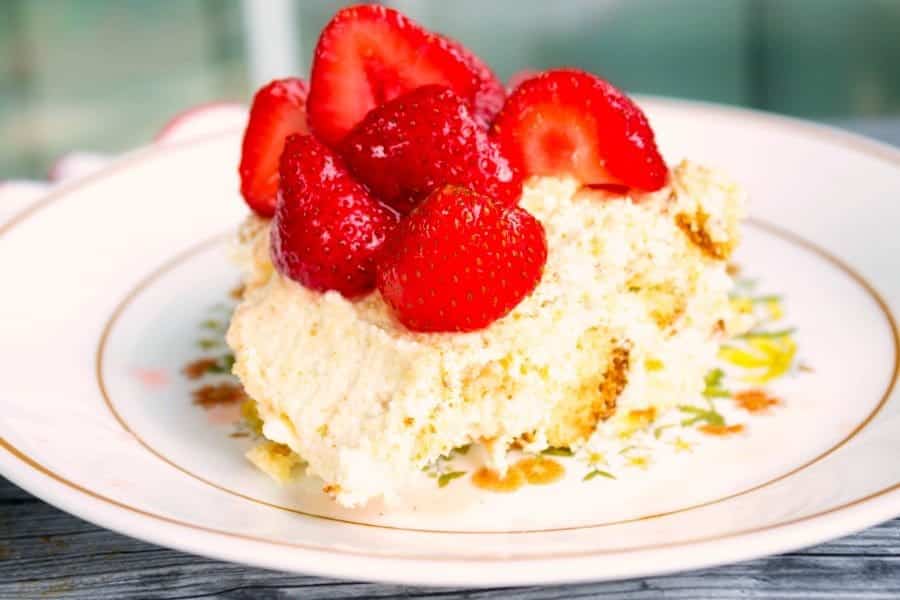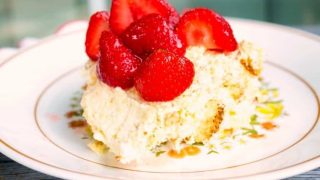 Yield:

12
No Bake Strawberry Shortcake Bars Recipe
No Bake Strawberry Shortcake Bars is a fun and easy way to create this classic summer dessert. A recipe from Seduction in the Kitchen.
Ingredients
1 quart fresh strawberries
1/3 cup powdered sugar
8 ounces cream cheese (softened)
1 cup powdered sugar
1 container frozen whipped topping (8 ounces)
1 pound cake (cut into cubes, 14 ounces)
Instructions
Wash and cut strawberries in half.
Next add the sugar; toss to mix well, cover the strawberries and place them in the fridge for later.
Beat cream cheese, whipped topping, and powdered sugar well.
Fold in the pound cake cubes.
Spread cake mixture into an ungreased 13x9 dish
Cover and chill for at least 2 hours.
Cut the cake into section, place each section on a plate and top with the strawberries, serve it up and ENJOY!
This post was most recently updated
I want to hear what you have to say about this recipe that is on
SEDUCTION IN THE KITCHEN!
Let's get this conversation started! What do you think of this recipe?