This post was most recently updated
Mango Chutney is sweet with a touch of heat is this chutney. You can have on bread or use as a dip, the flavor is wonderful!!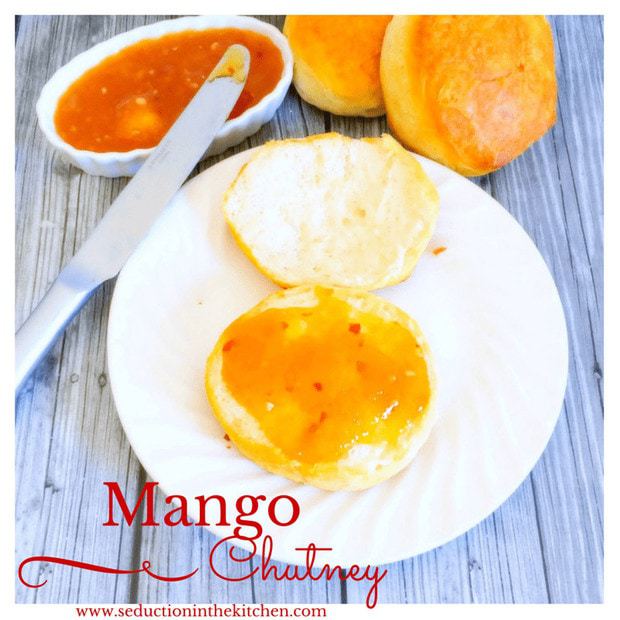 10 Years
J
une 4 was a special day for me. It was my 10 year work anniversary. It means I been in Cleveland 10 years. Wow, I can not believe that I been here this long. It is funny, as I look back over the 10 years I been in Cleveland, I can see how much I have changed and grown over time.
Everything is different for me now than it was 10 years ago. From my style to my tastes. I was a nervous wreck 10 years ago, well that was because of the ex, but now I am a very confident, independent woman.
I didn't know anyone in Cleveland, but now I have a small group of friends that I consider more like brothers and sisters. They helped and supported me so much here, through the rough times and as well as the good times. It goes to show family does not have to be blood to be family.
To celebrate my 10 years, I am finally getting the DSLR Camera. Well QVC had it as the TSV (today's special value). I finally was approved for it by them, because I showed I am no longer a new customer.
As a bonus, I can get a larger item for easy pay. I am so happy and excited about this. It is a Canon T5 Rebel, and it is in route to me, should have it by the end the week. I also got a few new backgrounds coming as well.
I want to give an update on Recipentrest also. We finally have things tweaked in it and we are starting to get recipes from people. We also made it food blogger friendly. What that means is if you are a food blogger, you can submit a photo, and your link, along with your ingredients, just like it is on Yummly.
I got a team that pins to Pinterest and shares the links not only on Recipentrest's social media but to Seduction's as well. Plus other ways of promotion. What does that mean? More traffic to your blogs! I am inviting all food bloggers to sign up and submit your recipe links to Recipentrest!
Ok here is the latest in my parade postings: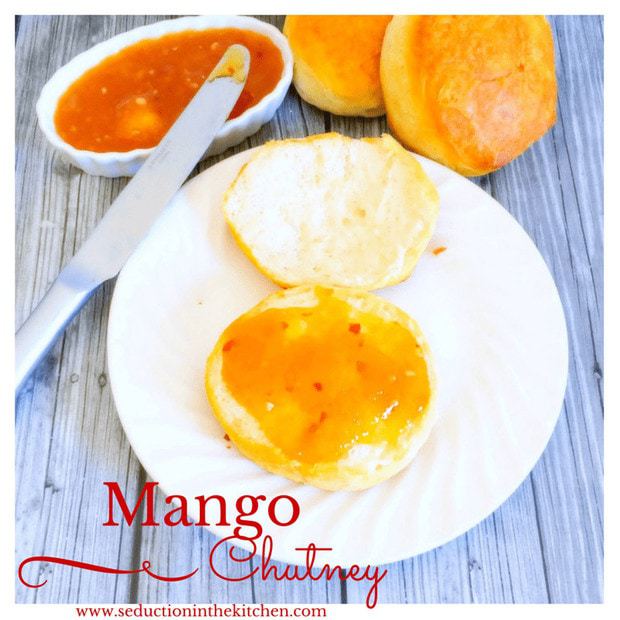 I get Graze snack boxes sent to me. I never know what is in one. What is a Graze box? A graze box is just 4 assorted snacks. They got some wild flavors in there, like sour cream and onion cashews.
Anyway, they sent me mango chutney with rice crackers. They sent to me a few times. I really liked the mango chutney. It was smooth and had this sweet but a zesty taste to it. I had some mangos I bought, I had a small idea on how to make this version of chutney, but I still did a bit of research.
All the recipes I found talked about raisins in the chutney. The Graze Box version did not have raisins. I wanted to do that jelly like the version they had. So I did do a little off the recipes I saw online but then switched up to do it like a jelly version, like the Graze Box. It came out so good! This is perfect, I can dip it with pretzels, which is my favorite, or on some toast. It is simply good.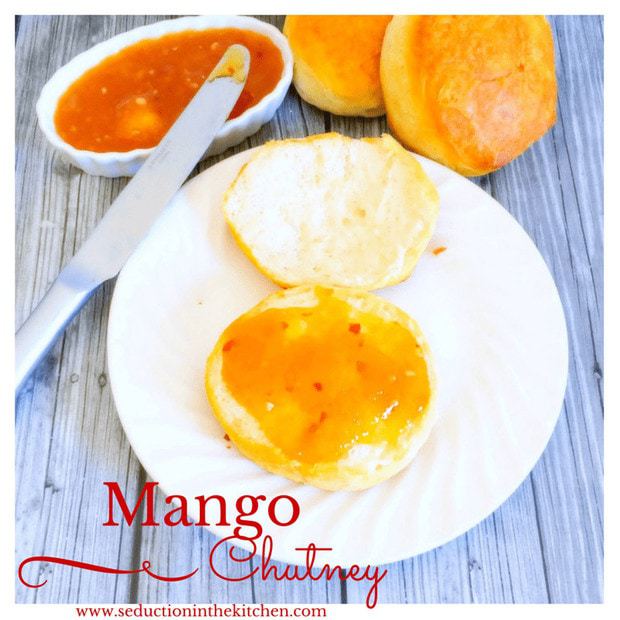 Sweet with a touch of heat is this chutney. You can have on bread or use t as a dip, the flavor is wonderful! A recipe from Seduction in the Kitchen.
Ingredients
2 Mangos, peeled and diced
2 tablespoons oil
1/2 onion grated
3/ 4 cup sugar
1/4 cup Thai sweet chili sauce
1/4 cup cider vinegar
Instructions
In a sauce pan heat up the oil and saute the grated onion for 2-3 minutes.
In a blender, add the sauted onion, mangos, and the vinegar and puree till smooth.
Add the puree back into the sauce pan, and add the sugar and chili sauce.
Bring the mixture to a boil, and stir constantly.
Once it is boiling reduce the heat and allow the mixture to simmer, uncovered, for 20 minutes. Stir constantly so doesnt burn.
Take off the heat and allow it to cool.
Serve it up and ENJOY!!
Nutrition Information:
Amount Per Serving:
Calories:

167
Total Fat:

4g
Saturated Fat:

0g
Trans Fat:

0g
Cholesterol:

0mg
Sodium:

116mg
Carbohydrates:

34g
Fiber:

2g
Sugar:

31g
Protein:

1g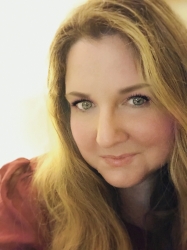 Latest posts by Deanna Samaan
(see all)