This post was most recently updated
Mango Strawberry Muffins is so simple to make with fresh fruit. The mango strawberry muffins only take one bowl to make. You will enjoy having this muffin with your morning coffee.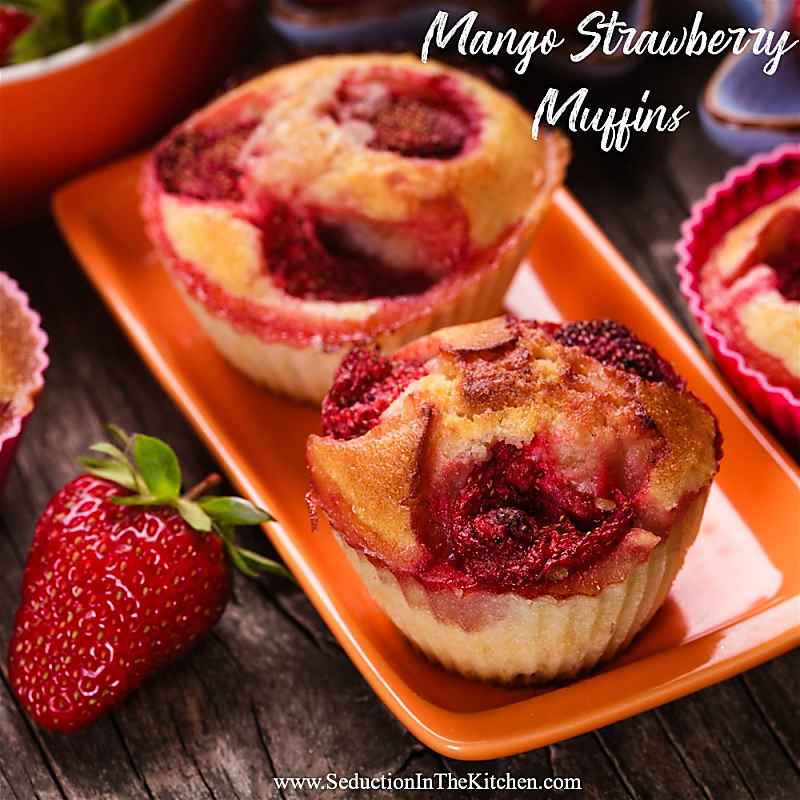 How Does She Do It?
How do I do it all? Food blog and be a phlebotomist? I have no clue in all honesty.
I need 48 hours for one day. Also helps that I have no life. I am a one-woman show, I have to do everything myself, I have no help or support.
Seriously, I do things as best as I can. I write the blog posts on the weekend. Nightly, I try to do one task at a time I need to do, as far as blogging.
During the day in the week, it is hard to do anything because that is devoted to my phlebotomy job. Sometimes I will hop on Facebook to answer questions people have about food blogging. That is if I have the time.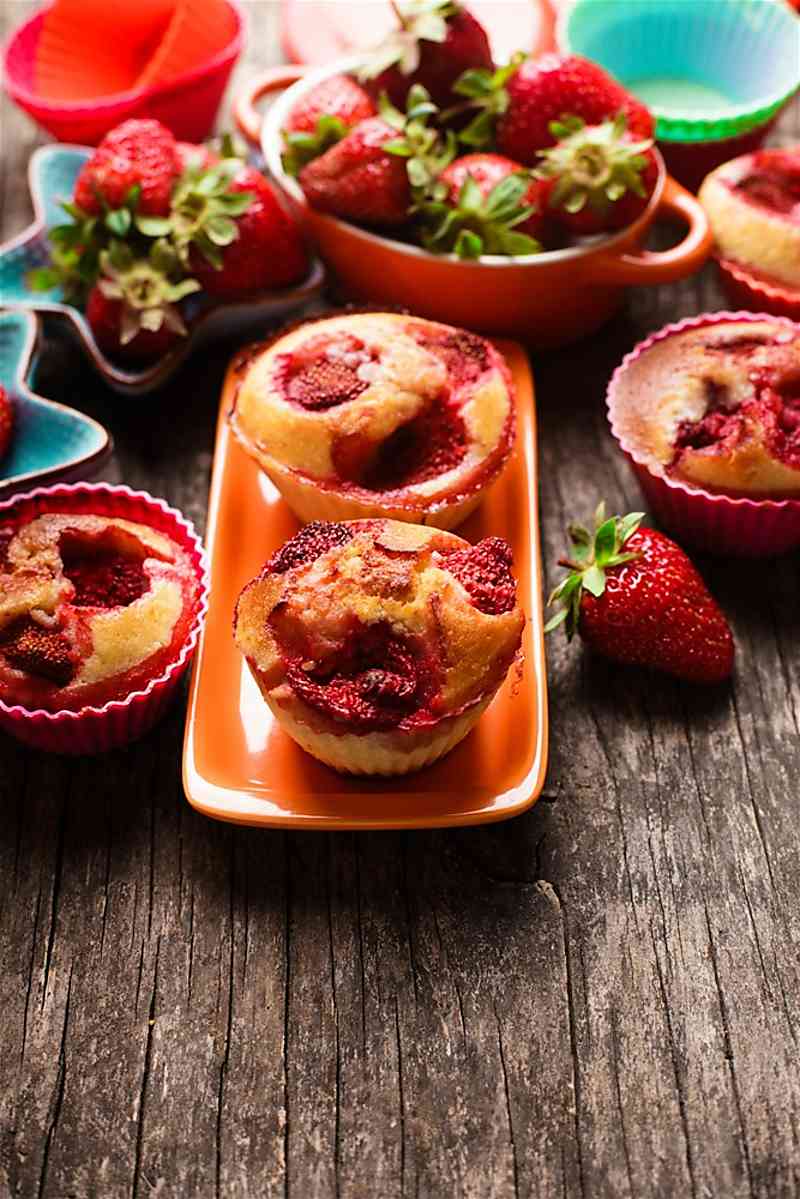 Busy Woman
I am a busy woman, but I make it all work. I also know my limits and will take off time to relax and chill. I think that is why I have not crashed and burned with all I have to do with phlebotomy and food blogging.
That is my advice to those get overwhelmed, know your limits and take time for yourself. You need to recharge yourself. Take breaks, you deserve it.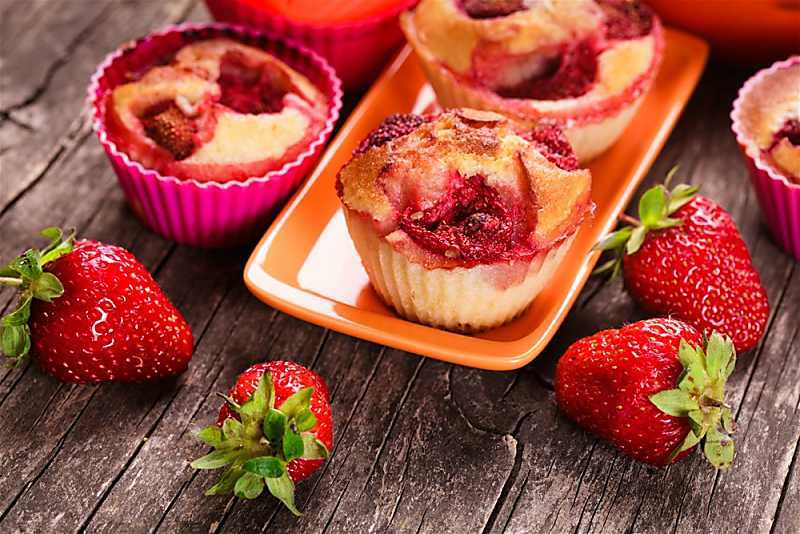 Fresh Fruit Muffins
I have been reworking the older posts. This Mango Strawberry Muffins recipe is one those posts that getting a makeover. Even with the old photo, this fresh fruit muffin always got attention.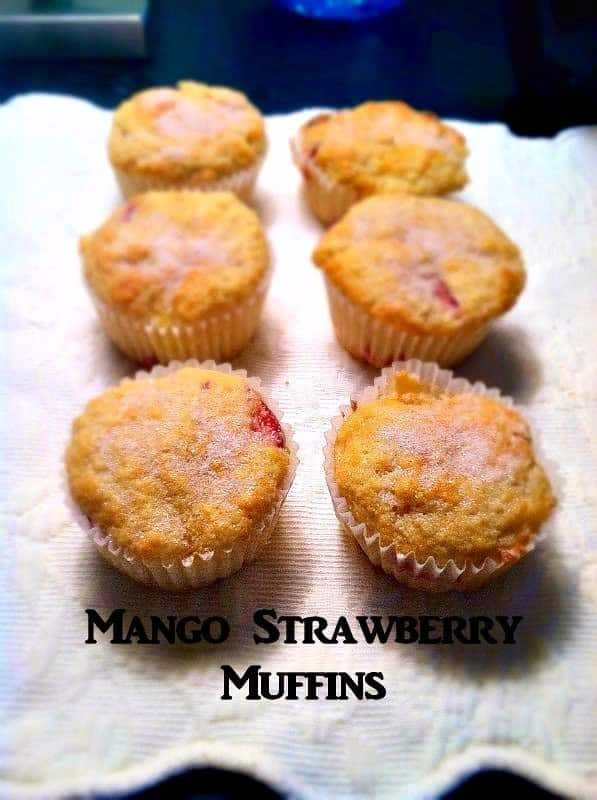 More Strawberries
I originally posted mango strawberry muffins in 2013. Yes my iPhone 4s photos, how beautiful they were. I was in a cast then and could not go to the store.
So I had to use what I had in my kitchen. These strawberry muffins were one those recipes that I came up when I was stuck in that cast. Over the years, I have actually ended up adding more strawberries to these muffins.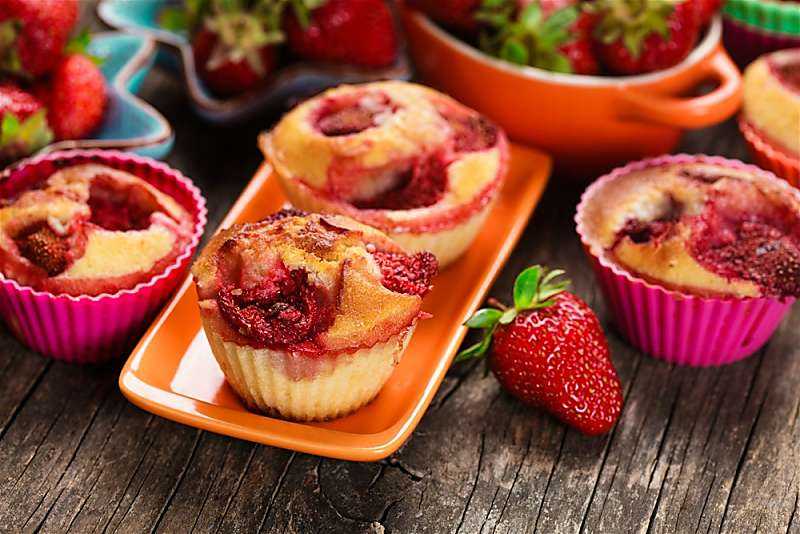 One Bowl Muffins
Why more strawberries to these mango flavored muffins? I love strawberries and I feel they really give that fresh fruit flavor to a muffin batter. Yes, I have tweaked the muffin recipe, but I still kept simple as a one bowl muffin recipe.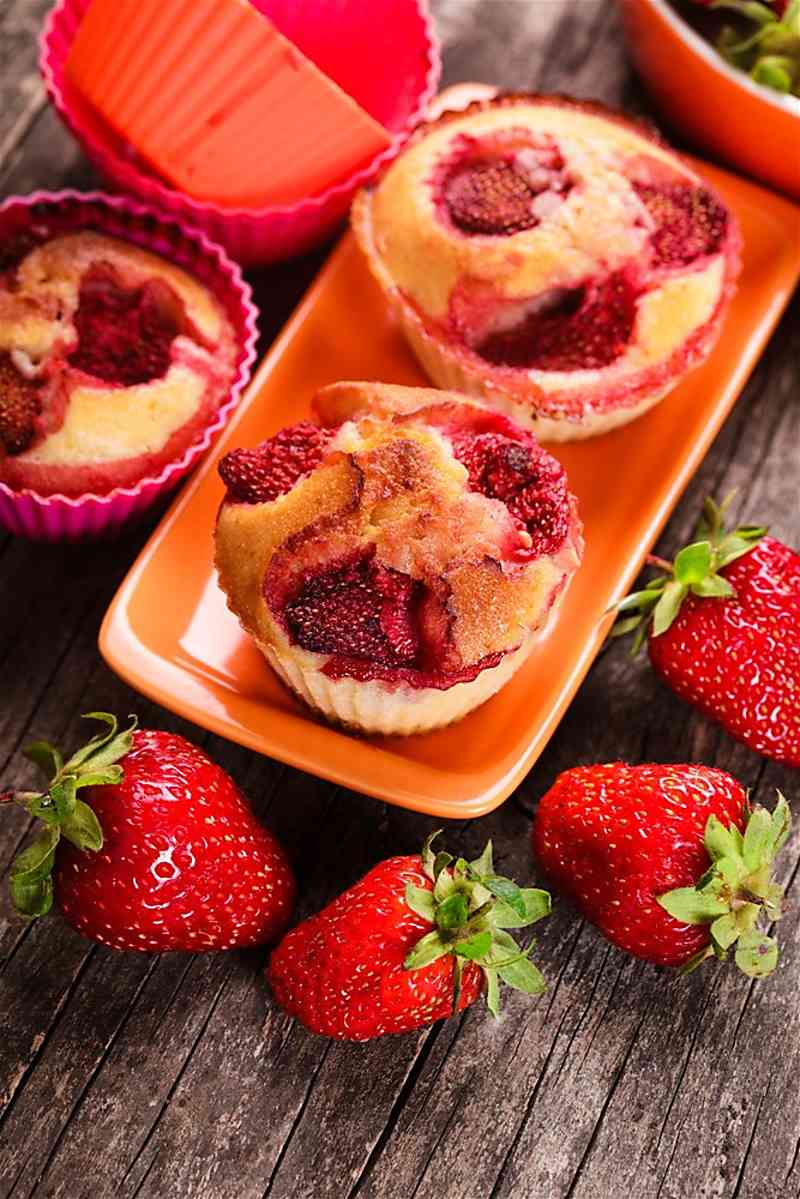 Simple Muffins For Busy Woman
I love baking, especially muffins. As I said I am very busy, so I like to keep recipes simple. That is why simple muffins are perfect for busy women, like me.  Simple and delicious that is the perfect recipe for a morning treat.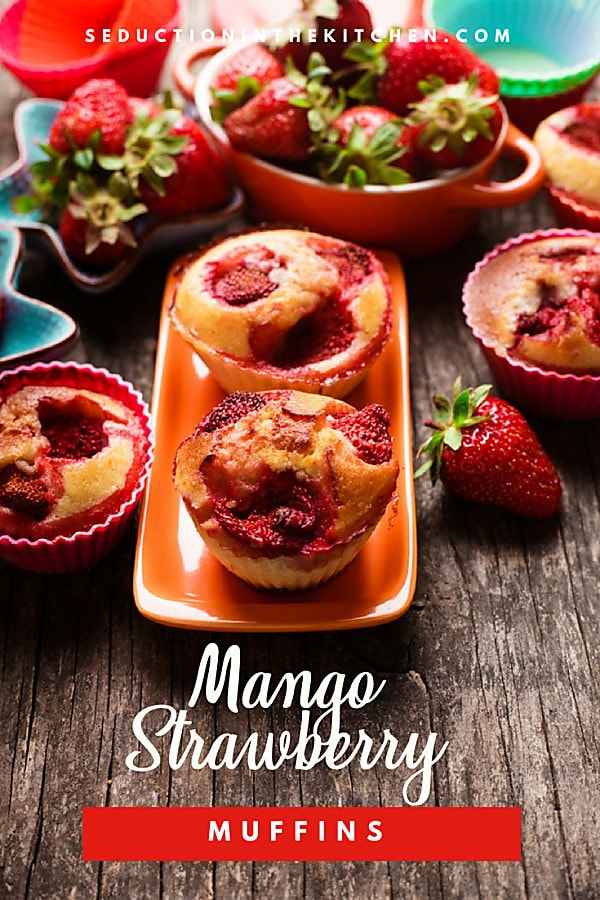 Mango Strawberry Muffins
How did I come up with Mango Strawberry muffins? At the time I had some leftover mango from Mango Coconut Sticky Rice and some strawberries that I needed to do something with. I had a basic muffin batter recipe, and voila! The mango strawberry muffins were born.
One thing I have found that makes baking up these mango strawberry muffins even easier is silicon liners. I got addicted to these liners when OXO sent me some to develop a cupcake with. Trust me, these liners make simple muffin recipe so much simpler. They are easier to get out the pan!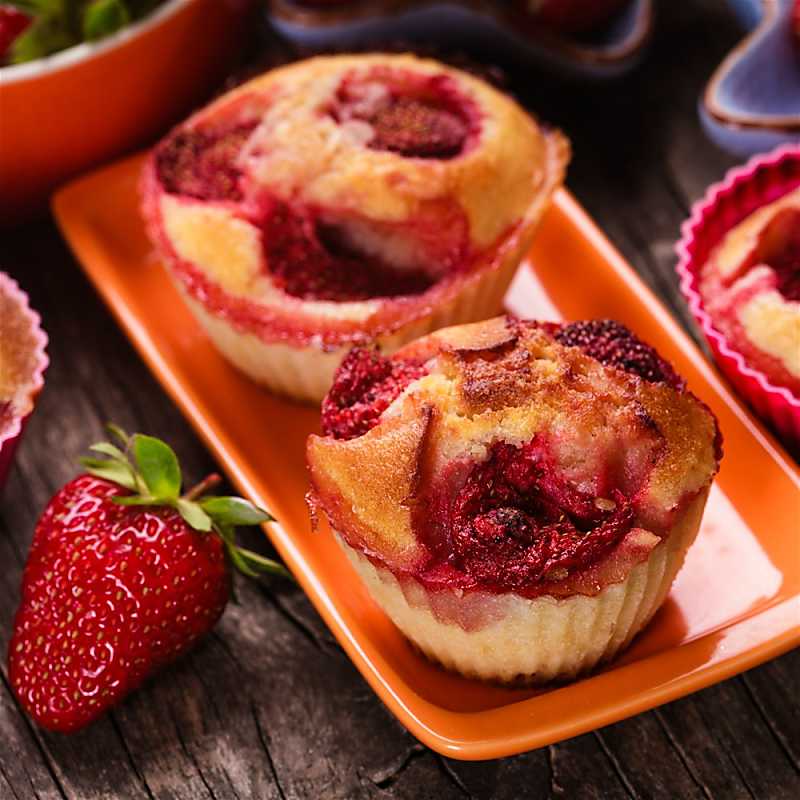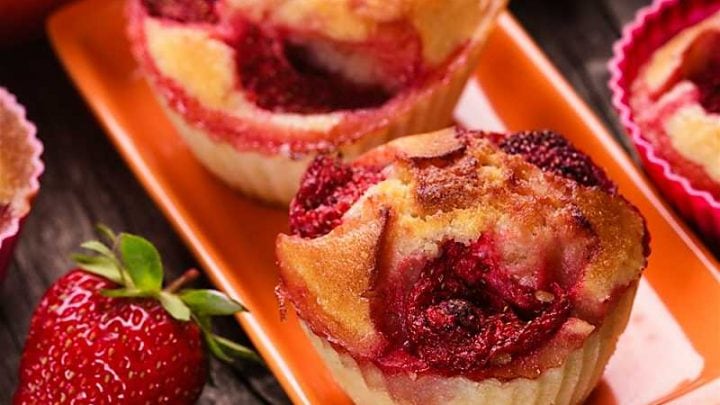 Yield:

12 servings
Mango Strawberry Muffins Recipe
Mango Strawberry Muffins is so simple to make with fresh fruit. The mango strawberry muffins only take one bowl to make. You will enjoy having this muffin with your morning coffee.
Ingredients
1 1/2 cup flour
3/4 cup sugar
1 tablespoon baking powder
1/2 teaspoon `baking soda
1/2 teaspoon salt
3/4 cup buttermilk
1 egg
1/3 cup butter (melted)
1/2 teaspoon almond extract
1/2 teaspoon rum extract
1 cup fresh strawberries (chopped)
1/2 cup fresh mango (chopped)
1 tablespoon sugar
1/2 teaspoon cinnamon
Instructions
First, you want to cut up your mango and strawberries. Fresh mangoes can be messy to cut up, just be forewarned. Then just set the bowl aside.
Combine all the dry ingredients, flour, sugar, baking powder, baking soda, and salt into a bowl. Then mix all together.
Beat the egg and milk together. If you do not have buttermilk, save yourself a trip to the store, just put in a tablespoon of white vinegar into the milk. Measure it out, add the vinegar and wait 5 minutes, presto buttermilk. Anyway, after you beat the egg and milk together, add the melted butter and extracts and mix it well.
Time to add the liquid and fruit to the flour mixture. So pour in the milk mixture then add the fruit.
Mix it all together until it just combined, what that means as soon as you see no dry flour. You do not want to over mix muffin batter. That is what results in dry muffins believe it or not. I actually learned that from Julia Child. The more you play with flour, meaning mixing it, it releases some chemical that breaks the flour down and you get tough dry pastries. They explain it in Baking with Julia, I believe was the title.
Put liners in your muffin tins and fill them up about 3/4 of the way with the batter. If you do not want to use liners, make sure you grease the muffin tin well before you add the batter to it.
Combine the cinnamon and sugar and sprinkle on the muffins. Then bake them at 400 degrees for 15 minutes. Make sure you test the muffins, do the toothpick test, just put a toothpick in the middle of one and pull it out if it clean then they are done, if got batter on it cook a few minutes longer.
Than, take them out and let them cool, Though I admit I like a warm muffin with some fresh creamy butter on it.
Nutrition Information:
Amount Per Serving:
Calories:

0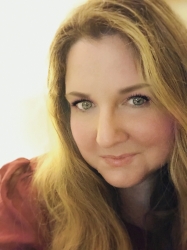 Latest posts by Deanna Samaan
(see all)