This post was most recently updated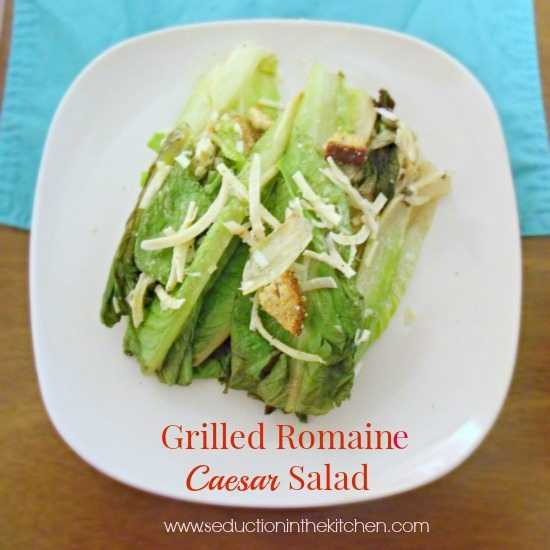 So I finally had my annual Christmas Party, we did it slightly different this year. In the past, my friends and myself have gone to places and done reviews on various dining establishments. We have not really done that in a while, but as the time was coming for this annual Christmas dining adventure, talk started of maybe doing the reviews again. We decided that in the new year, we love to spin-off of Seduction in the Kitchen and create a dining review blog. So to kick it off, why not start with the Christmas party. Well also what sparked this interest of spinning off Seduction in the Kitchen and doing dining reviews was because, I have partnered up with The Betsy, which ranks restaurants in various categories across the United States and also has a partnership with ABC's The Chew.
On December 5, 2014, myself and my foodies went to Avon Lake, Ohio, which is on the west side of Cleveland to a place called Parker's Grille and Tavern, which is located at 32858 Walker Road, Avon Lake, OH. According to their website:
Parker's Grille and Tavern serves classic American dishes using the finest ingredients with a twist that makes them stand above the rest. From a molasses and coffee marinated pork chop, to hand cut steaks, gourmet burgers, BBQ ribs, walleye, flatbreads and big, fresh salads to a selection of interesting appetizers and delicious desserts, Parker's has something to offer every tastebud
Will gang of foodies find Parker's Grille and Tavern be as they say and stand above the rest? We will see as we began our evening of Holiday dining.
As you enter the place you can see that it is very clean-looking. The atmosphere was very well decorated and looked festive for the season. The decor was a mix of contemporary and old world tavern charm, it was very well-balanced. To start off the party, we all had an array of cocktails and drinks. The drink that stood out was a beer that they make in-house, The Parker's Lite. My guests have blown away with this beer, even the one who can be very picky when comes to his beer, due to his refined palate.
The  Underground Chips. Photo from Seduction in the Kitchen's Instagram feed
Then the appetizers began as we all shared a plate of Underground Chips which was blue cheese dip served with sweet potato chips with walnuts and sage drizzled with balsamic glaze. The balsamic is what made this appetizer. The combination of the blue cheese dip and that glaze was perfection. The only complaint about this was, there simply was not enough of the blue cheese to go with a number of chips on the plate we were served. It really needs 2 of the containers holding the blue cheese dip. Other than that, these really are a creative culinary genius.
Caesar salad Photo from Seduction in the Kitchen Instagram feed
As we chatted away, a few of us got salads to go with our entrees. You can have either a house wedge or a Caesar salad. What made the Caesar salads was the romaine was grilled. The smokiness of the grill adds the flavor to the salad. Also, one the favorites were the croutons on the salad. It was the toasted leftover house bread. The bread they serve is good, but in the crouton form, it is even better. They really bring life to the salad. That being said, a few more would be nice on the Caesar salad, otherwise, it was a very good salad to have. The entrees were served in a timely manner by our waiter, who we all agreed was very respectful, gave great suggestions and knew the menu very well. He is a great aspect to the crew there at Parker's Grille and Tavern. He really added to the wonderful time we had at the party there. Anyway, some the entrees we ordered were:
Chicken Mac-N-Cheese Photo from Seduction in the Kitchen's Instagram Feed Sausage stuffed bell peppers, photo from Seduction in the Kitchen's Instagram feed Forest Mushroom Chicken photo from Seduction in the Kitchen's Instagram feed
The Forest Mushroom Chicken was amazing, the sauce served over the chicken was a simple sauce that was full of flavor. It is what makes this dish. The peppers were equally balanced with the spicy sausage and sweetness of the peppers. The Mac n Cheese Chicken was comfort food, with a level of sophistication. Overall when asked how would you rate Parker's Grille and Tavern to the foodies. They all said they would give this place a 10. This the first time I had them all in agreement that a place we ate at as a 10. The only flaws we found were the blue cheese dip as mentioned earlier and also a few more croutons on the salads. From the friendliness of the staff to the food, this place really has hit it out the park. If you're in the Avon Lake area make sure you stop by and try this place you will not be disappointed.
One of the features of doing the spin-off of these reviews is recreating one of the items we had at the restaurants. I choose to recreate a recipe for the Caesar salad. I really loved that the grilled romaine lettuce that Parker's Grille and Tavern used. So here is my take on their salad.
Yield:

2 servings
Grilled Romaine Caesar Salad
A simple grilled romaine caesar salad that was inspired by a restaurant in Avon Lake Ohio
Ingredients
1 in romaine lettuce hearts (sliced half with stem still attached)
1 slice while onion long ways (and into wedges)
1 teaspoon olive oil
2 teaspoons lemon juice
salt and pepper
2 -4 tablespoons prepared Caesar salad dressing
1/4 cup croutons
fresh shaved parmesan cheese (to taste)
fresh cracked pepper
Instructions
Preheat grill to medium high.
Drizzle oil and lemon juice over romaine and onion slices and season with salt and pepper. Than place on grill and cook for 1-2 minutes per side.
Place cooked romaine and onions in a bowl and drizzle the dressing over them
Toss well to cover them with the dressing.
Place the romaine and onion on a plate, top with cheese and croutons. Grind some fresh cracked pepper over the salad and ENJOY!
Nutrition Information:
Amount Per Serving:
Calories:

225

I am Deanna Samaan, a phlebotomist by day and a blogger at night! Born in Pittsburgh, rebuilt my life in Cleveland, found my true self in Orlando. No matter where I am at, food always seduces me! Let your taste buds be seduced too!