This post was most recently updated
Tortellini Caprese Skewers is a deconstructed Caprese tortellini salad. The combination of balsamic marinated fresh mozzarella with cheese filled tortellini on these Caprese salad skewers is perfect for a picnic. If you love Caprese salad, then you will love these tortellini appetizers.
This tortellini skewers recipe is so simple that it will be your favorite warm weather tortellini appetizers to make. Even the pickiest of eaters will enjoy this tortellini skewers recipe. Plan a picnic and enjoy this caprese skewers recipe.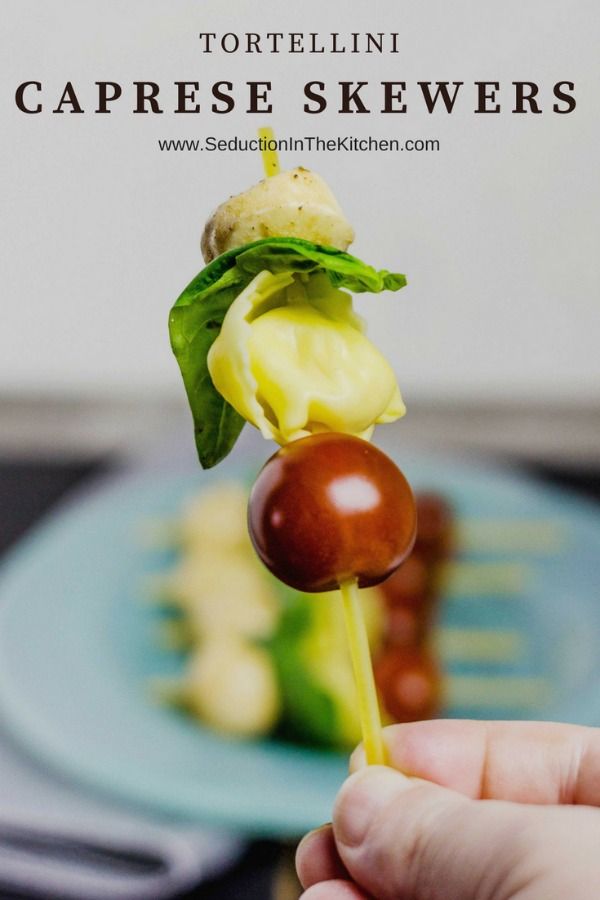 School Picnic Time
In Pittsburgh, this time of year is school picnic time.  Those picnics would be at Kennywood Park. It was fun, you ride the rides, mom packs a basket for lunch and dinner at the amusement park. I miss that.
Why? Well, they don't do that here in Cleveland. When I try to describe school picnics to my friends here in Cleveland, they always say, you mean it is for the senior class? No everyone goes to these Kennywood picnics.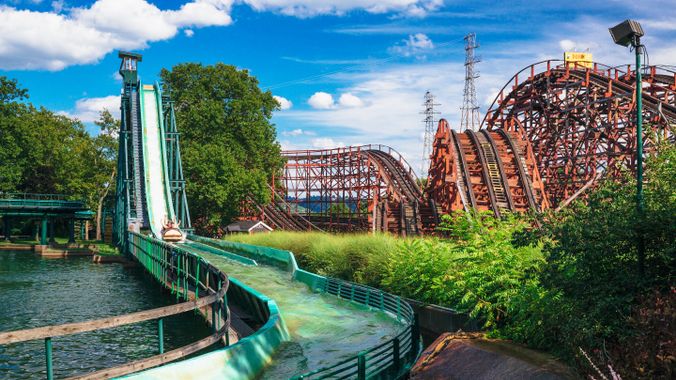 When I say everyone, I mean everyone. The entire school district and township goes. You see, every school district has a designated day at Kennywood Amusement Park. My school district I grew up in, South Fayette, the day would usually be about May 20th or so. The picnic was always on a Thursday, every year.
The reason I remember it was always on a Thursday because the next day was prom. When I was in grade school I thought it was just an extra day off after Kennywood day. When I got in high school, I knew it was for the prom.
Funny thing is, you run around Kennywood in the hot sun riding the roller coaster and stuff. You get sunburn. So imagine that prom photo with red puffy skin! Yep, I really do miss those traditions in Pittsburgh, Pa.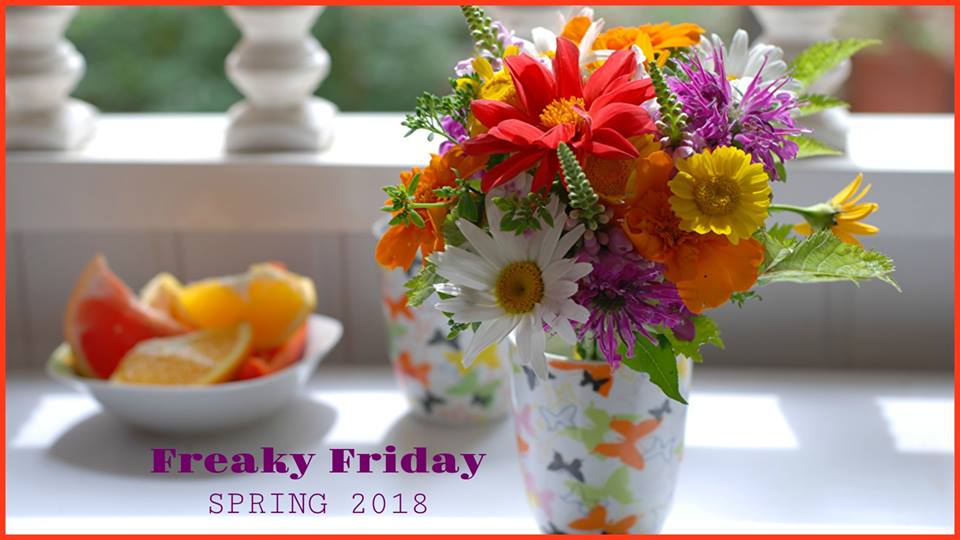 Freaky Friday
Why all this school picnic talk at Kennywood Park? Well, it is Freaky Friday time!! Once a quarter Michaela of An Affair From The Heart gets a bunch of bloggers together and assigns each a blog to make a recipe from. That is Freaky Friday and this Spring edition of it is making me think of picnics!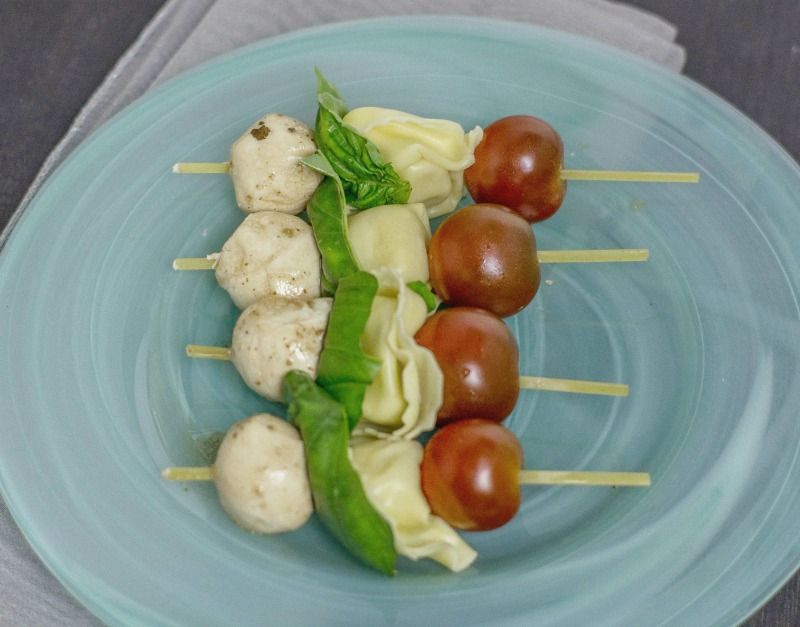 LeMoine Family Kitchen
I was assigned Lemoine Family Kitchen for this spring edition of Freaky Friday. Angela, the blogger behind this yummy recipe blog has amazing family mealtime recipes. I love her down to earth recipes she creates on LeMoine Family Kitchen.
Besides Lemoine Family Kitchen, Angela is a busy mom to 2 active boys. Plus she has been chalk painting some great things in her house! I admit she just did her fireplace and I love it! Makes me want to do a chalk paint makeover on a few pieces of furniture.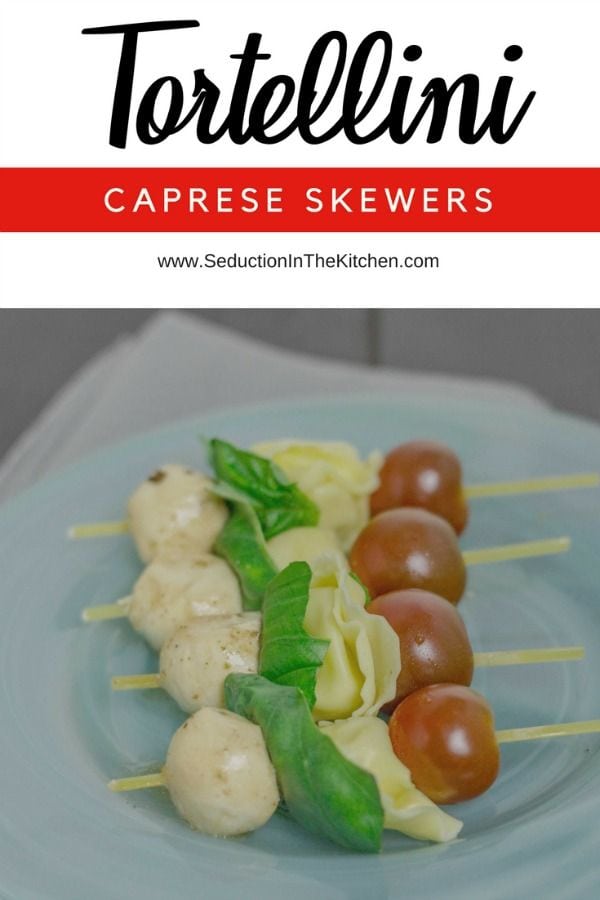 Tortellini Caprese Skewers
I had so many great recipes to choose from on Lemoine Family Kitchen:
Ultimately I went with Tortellini Caprese Skewers. This deconstructed tortellini salad just called out to me. I love Caprese. That tomato, basil, mozzarella combination simply put my taste buds into a frenzy.
Caprese Salad Skewers Tip
Funny story about these caprese skewers and a tip! When I went to make this caprese tortellini salad recipe, I could not find my toothpicks. I searched everywhere, tore the kitchen up, but there were no toothpicks to be found.
Ms. Dee here spots a box of linguini in the cupboard. So I used it for skewers for this tortellini skewer appetizers and it worked! Uncooked linguini noodles work so well for a skewer recipe. Plus:
It is edible, in case you bite it. The worse it will do is crunchy uncooked pasta in your mouth.
Is sturdy and easy to handle.
Works great in a pinch!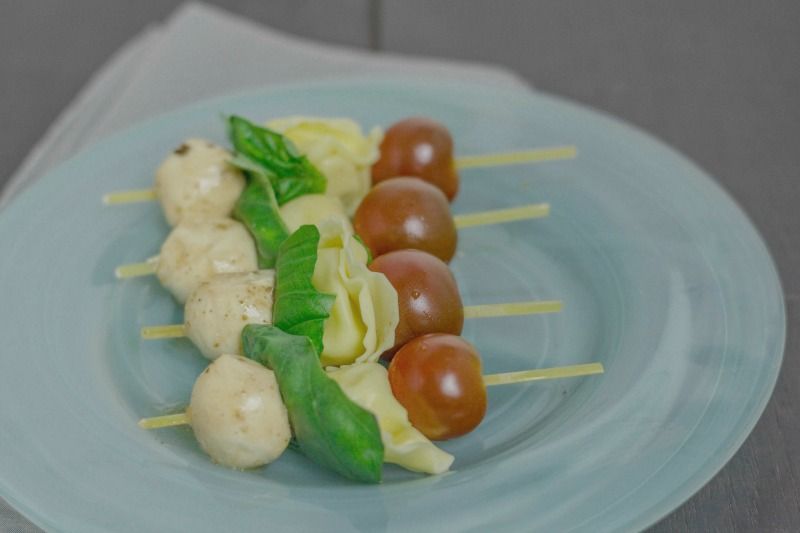 Tortellini Salad
Besides Caprese salad, I do love a good tortellini salad. When I saw the this deconstructed caprese tortellini salad on a skewer, I knew it was the recipe to make. I did have to make a few minor changes.
Angela's original recipe calls for marinated mozzarella. Well, I could not find any here in Cleveland. I also love Caprese salad with balsamic. The thought came to me, why not marinated fresh mozzarella in a balsamic vinaigrette?
Also, I am a fresh basil freak. I could eat fresh basil on everything I think. I love it. So since this is a Caprese salad deconstructed as well, why not add some fresh basil?
The balsamic vinaigrette and fresh basil really make this Tortellini Caprese Skewers pop with the flavor. Let's not forget that cheesy tortellini. Mmm, this caprese skewers was so delicious and perfect for school picnic days.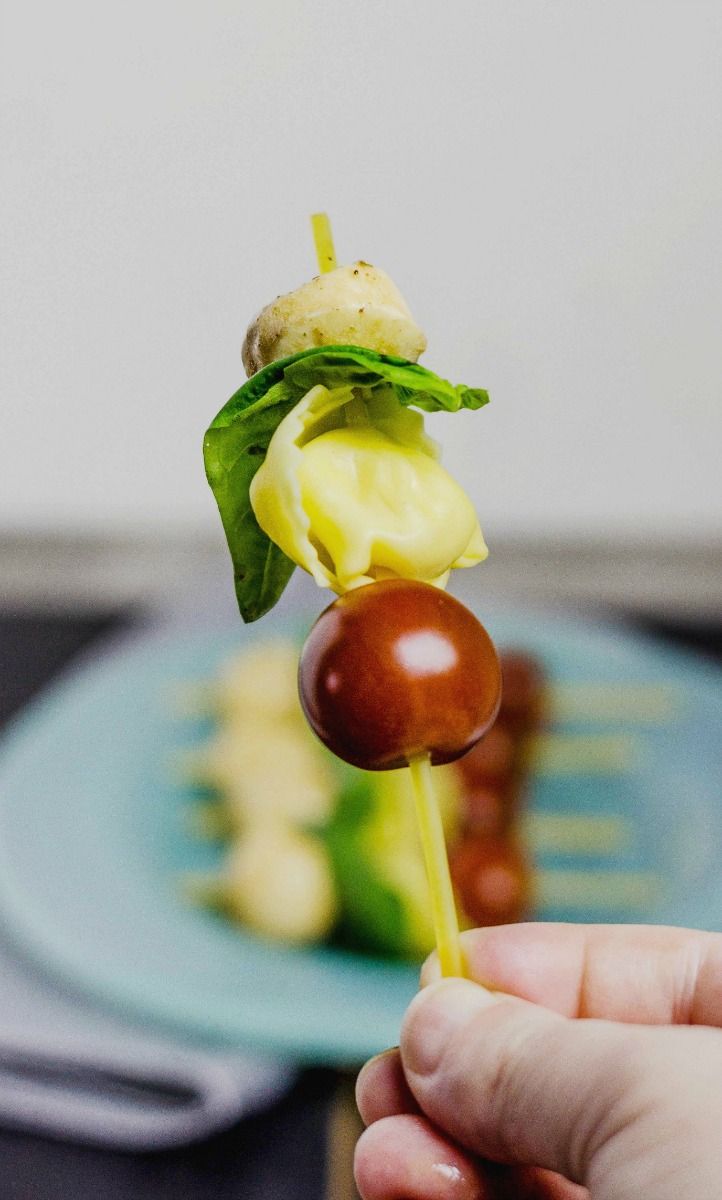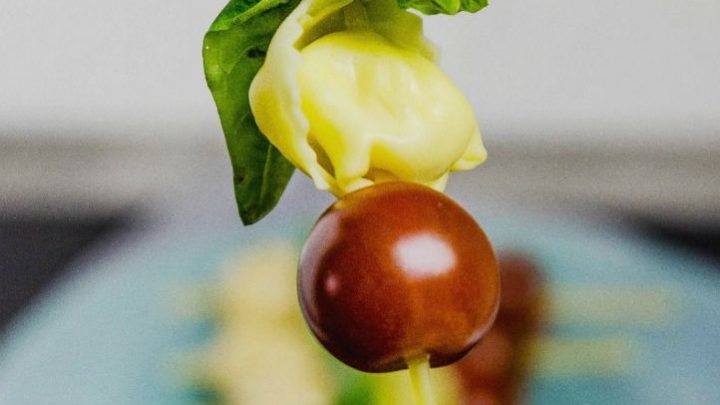 Yield:

12 servings
Tortellini Caprese Skewers Recipe
Total Time:
1 hour
10 minutes
Tortellini Caprese Skewers is a deconstructed Caprese tortellini salad. The combination of balsamic marinated fresh mozzarella with cheese filled tortellini is great for a picnic. If you love Caprese salad, then you will love this skewer recipe.
Ingredients
cheese tortellini
fresh mozzarella balls
cherry tomatoes
fresh basil
balsamic vinegarette
Instructions
Marinate the mozzarella balls in the balsamic vinegarette for about an hour.
Cook the tortellini to al dente.
Drain and rinse the pasta with cold water.
Skewer the tortellini, cherry tomatoes, fresh basil, and mozzarella onto long toothpicks.
Pour the balsamic marinade over top the skewers and season with a little salt and pepper.
Serve them up and ENJOY!
Notes
You don't want to overcook the tortellini or it could fall apart.

I am Deanna Samaan, a phlebotomist by day and a blogger at night! Born in Pittsburgh, rebuilt my life in Cleveland, found my true self in Orlando. No matter where I am at, food always seduces me! Let your taste buds be seduced too!