This post was most recently updated
Cherry Brie Pillows is an easy appetizer to make that will impress your dinner guests. It is perfect to whip up for the holidays!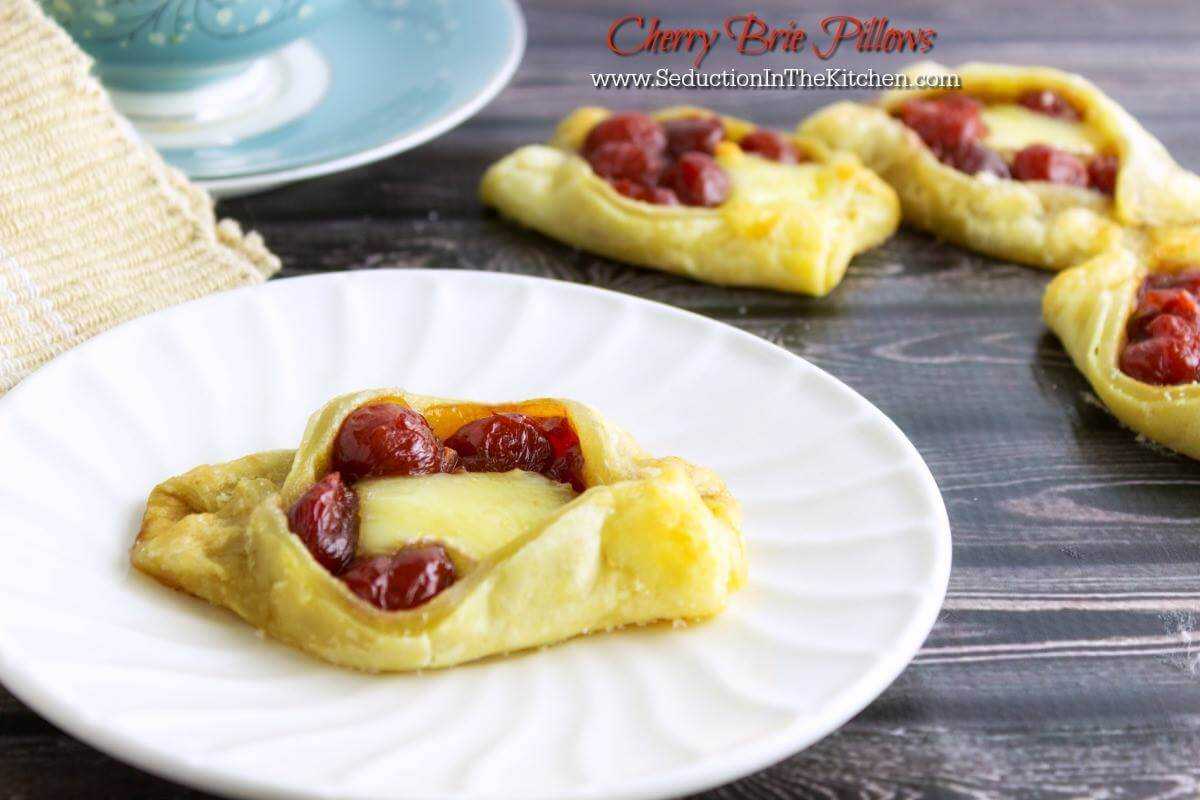 Life is Interesting
L
ife for me is about to get interesting. My family health center is transitioning into a hospital, as I have mentioned on Seduction in the Kitchen before. Well, all the construction is done. Everything is in place and on November 15th is the grand opening for this new hospital in North East Ohio.
I just want to get this move to the hospital over and done with. The whole thing has been exciting but at the same time a headache. I will be glad when this grand opening and move to the hospital is finally done. Life can get back to normal for me.
I can't really say much, but I can say is this whole move to the hospital just not been easy for me. It isn't the change of moving from family health center to hospital that hard on me. There is a lot of behind the scenes drama I have had to deal with. Let's just say I am one of those cases of I am damn if I do and damned if I don't situations.
My Plan
Truthfully, I do believe that everything happens for a reason. All this drama that been associated with this move has opened my eyes very wide. In all honesty, I am predicting that this time next year. I will not be working there. In fact, I do see that I will be living in another state other than Ohio.
Yes, I decided when gets closer to when my lease is ending I will be looking for a new phlebotomy job. I am going to look outside of Ohio. I have been saying for years I want to leave Ohio, but the drama at work has finally pushed me to the limit that it is time.
My co-workers are trying very hard to convince me to get that idea out my head. June is a long time away, I know. Unless things change 110% at work, which means a total change in everything, I am will be gone. There is a lab saying, "It sucks to be good," let's just say, that is what going through. When you're bad, you get rewarded. If you good, you don't and get taken advantage of. That is where this saying comes from.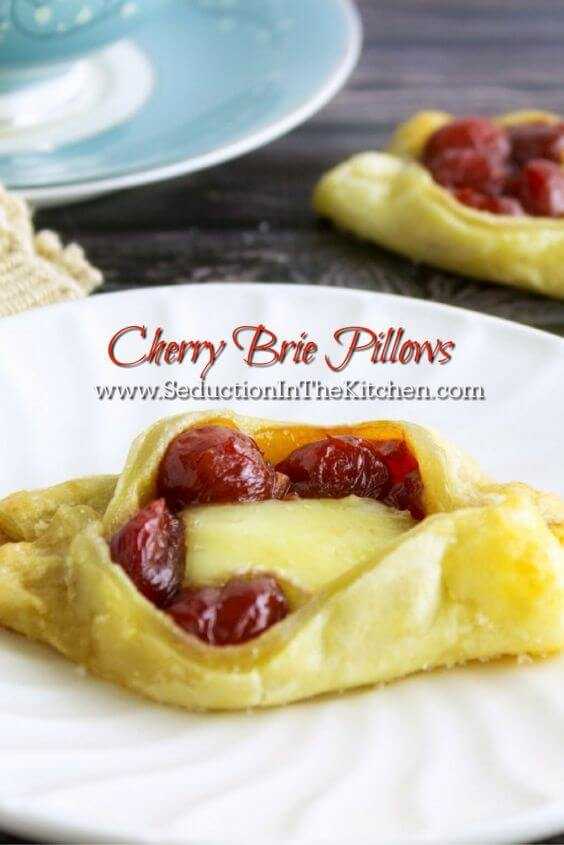 Cherry Brie Pillows Recipe
Anyway, that is what been going on with me, why needed the blogging break and such. Work drama got the better of me. So Let's focus on something better, Cherry Brie Pillows.
Years ago, I went to this party that had what they called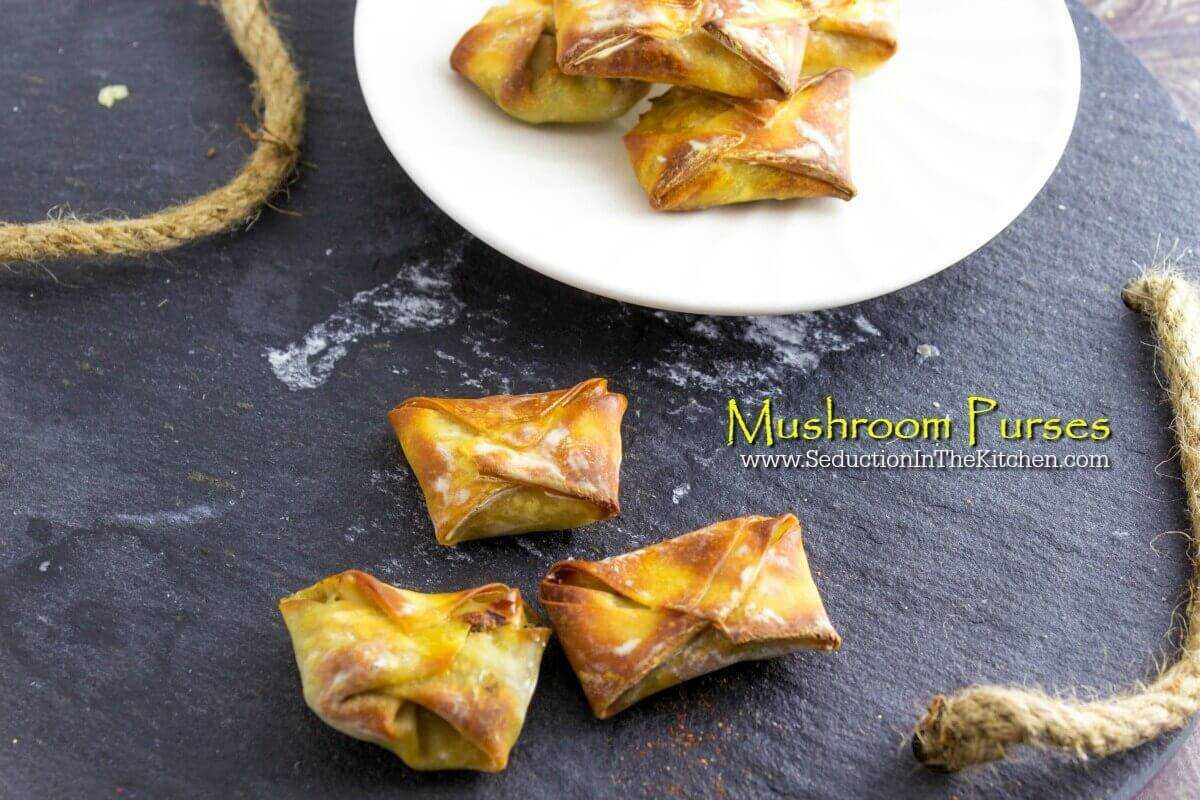 It was this tasty appetizer that had these flavorful mushroom filling with Brie and wrapped up in this phyllo outer shell. It was amazing.
I wanted to recreate what I could remember about this appetizer. I admit I hate working with phyllo. The frozen puff pastry was on sale, so I bought some. A friend had given me these sour cherries soaked in vodka. She makes homemade cherry vodka every year. She had these cherries left over from it.
A light bulb went off in my head for these cherry brie pillows. The thought was, "why not a cherry instead of mushrooms?" It is a great idea. However, my friend, I should mention, is from Poland. The vodka she uses is Polish. It is 180 proof.
All I will say is, when they baked, not all the vodka burned off. I had drunken pillows basically. So had to redo this thought without the vodka-soaked cherries. I still liked the idea of using the cherries. It did taste decent, once got past the vodka in the bite.
I went back, changed up the recipe. This time it worked. They were amazing. All I had to do was remove one thing. In this case, it was the vodka. Sometimes that is all that is needed in a situation, just remove what isn't working.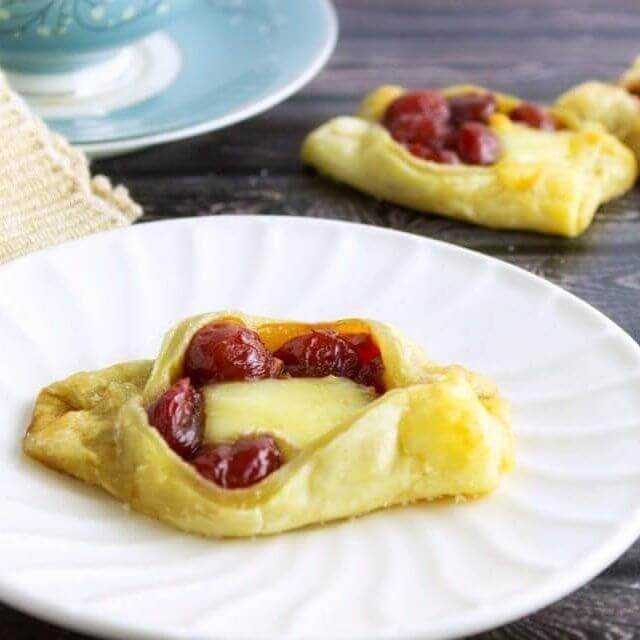 Check Out These Recipes: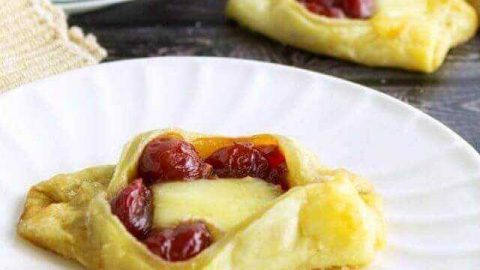 Yield:

8 Servings
Cherry Brie Pillows
Cherry Brie Pillows is an easy appetizer to make that will impress your dinner guests. It is perfect to whip up for the holidays!
Ingredients
1 sheet frozen puff pastry (thawed)
1 can (14.5oz) pitted tart cherries (drained)
1 wheel brie cheese (rind removed)
1/4 cup water
1/4 cup sugar
Instructions
Preheat the oven to 350F and line a cookie sheet with parchment
Unroll the puff pastry and cut into 8 rectangles
Slice off 8 chunks of the brie cheese, the remaining brie you can wrap up for another use.
Place each section of the brie in the center of the puff pastry.
Spoon some the cherries around the brie in each the pastries.
In a small bowl, mix the water and sugar together. The brush each the pastries with the sugar water solution. Make sure you get the edges.
Fold up and press the edges together so you "pillow" the cherries and brie within the pastry.
Bake on the parchment lined cookie sheet for about 10 minutes or until that pastries are a nice golden brown color.
Take out the oven, serve them up and ENJOY!
Nutrition Information:
Amount Per Serving:
Calories:

320
Reccomended Recipes From Other Food Bloggers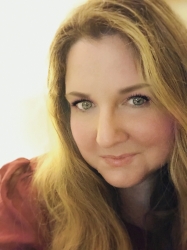 Latest posts by Deanna Samaan
(see all)