This post was most recently updated
California Burger with Balsamic Wine Sauce is a Californian-inspired gourmet burger. This California burger recipe has a sauce that has both red wine and balsamic in it that just amazing. You will love grilling up this Californian burger. Serves 4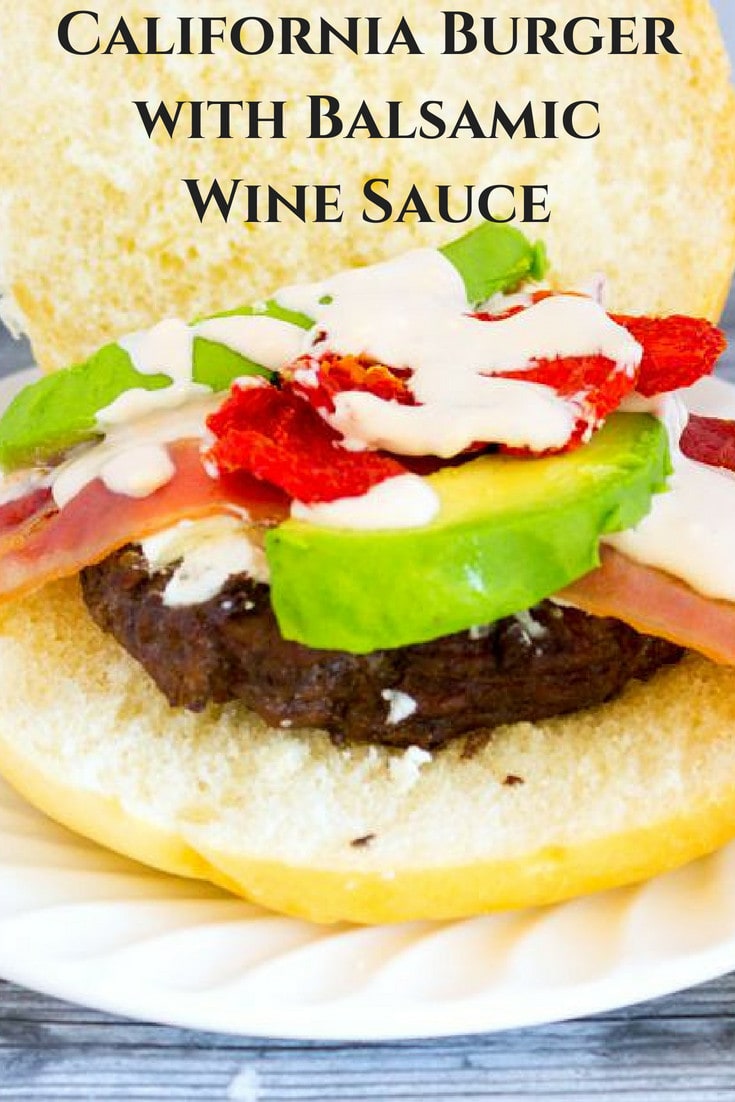 Californian Burger
I wanted to make a different type of burger. I got inspired to create a Californian burger because I wanted to do something with some sundried tomatoes. Sundried tomatoes to me sounded Californian.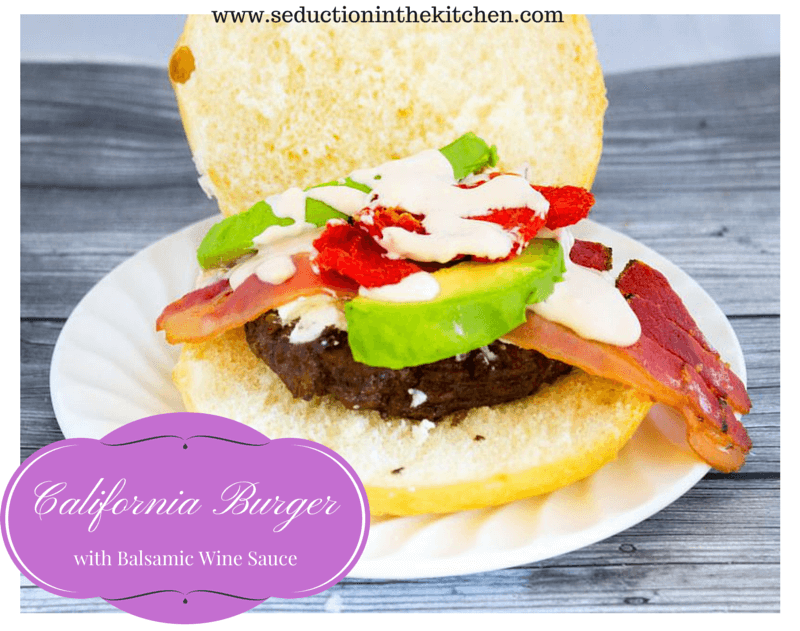 Wine Sauce
So if I am creating a California burger recipe, you need a sauce for it. California is wine, so why not create a wine sauce for this gourmet burger recipe?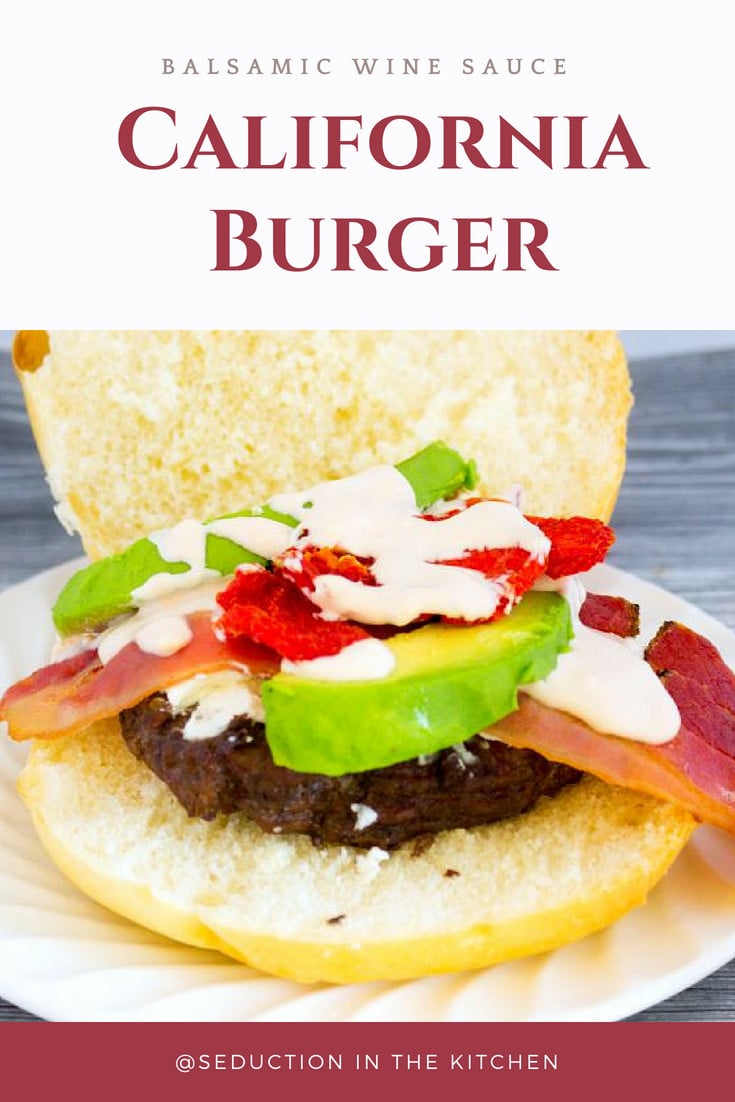 California Burger with Balsamic Wine Sauce.
As I mentioned earlier, when I think of Californian cuisine, it is sun-dried tomatoes, avocados, red wine, and sprouts. No, this Californian burger doesn't have the sprouts. However, the truth be told I did look for some but the store didn't have them.
For This Recipe You Will Need
The avocado and sun-dried tomatoes taste good and scream CALIFORNIA. It is the turkey bacon and the wine balsamic sauce that takes this California inspired burger over the top.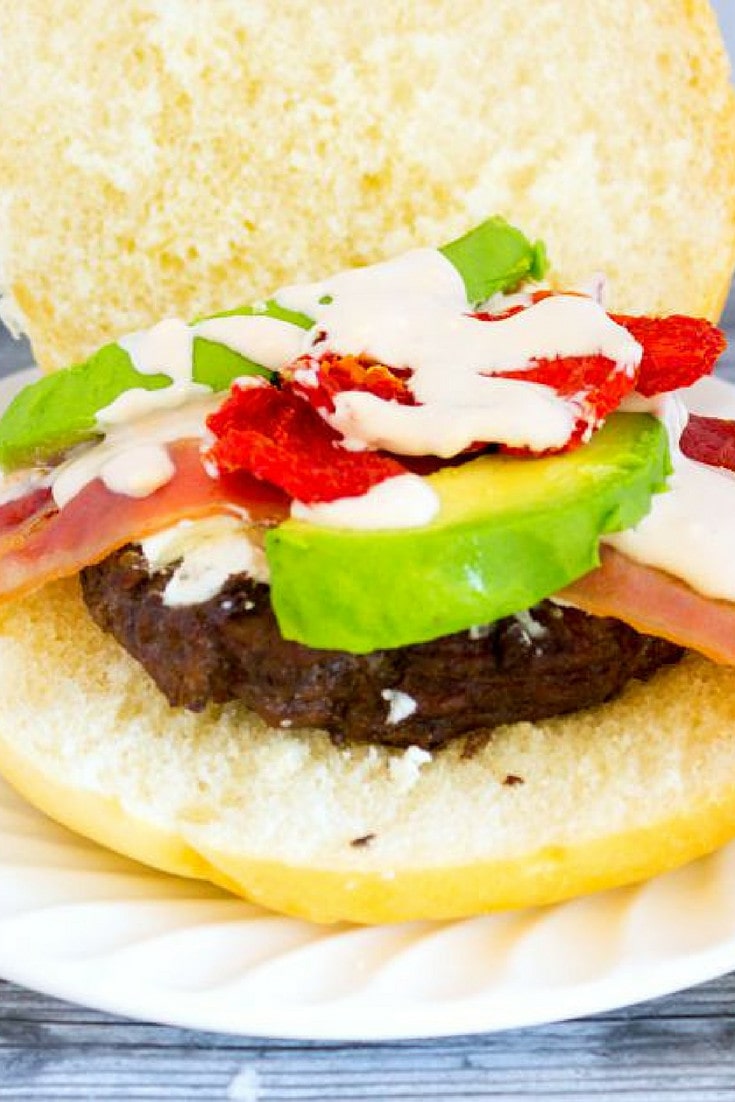 Yield:

4 servings
California Burger with Balsamic Wine Sauce Recipe
A Californian inspired gourmet burger with a sauce that has both red wine and balsamic in it. A recipe from Seduction in the Kitchen.
Ingredients
1 lb Angus beef patties
8 strips of turkey bacon cooked
1 avocado peeled, pitted and sliced
4 oz sun dried tomatoes
1/4 cup mayonnaise
1 tablespoon balsamic vinegar
1 tablespoon red wine
1 clove of roasted red garlic minced
1 teaspoon sugar
Kaiser buns
Instructions
Grill up the Angus burgers to you liking.
In a small bowl, mix together the garlic, mayonnaise, balsamic, wine, and sugar. Give it a little taste, adjust if needed by adding a splash more of balsamic and or wine.
Place the burger on the bottom part the bun.
Next add the turkey bacon
Place the avocado slices and the sun dried tomatoes on top..
Drizzle the Balsamic wine sauce over the whole thing.
Then top off the burger with top part the bun and ENJOY!
Nutrition Information:
Amount Per Serving:
Calories:

655
Total Fat:

48g
Saturated Fat:

13g
Trans Fat:

0g
Cholesterol:

115mg
Sodium:

632mg
Carbohydrates:

23g
Fiber:

7g
Sugar:

13g
Protein:

37g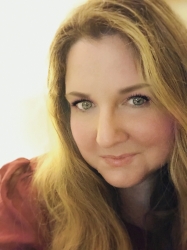 Latest posts by Deanna Samaan
(see all)