This post was most recently updated
Baked Cheese Crackers are a simple, light, and flavorful cracker, that you can make at home and goes perfectly with a glass of wine.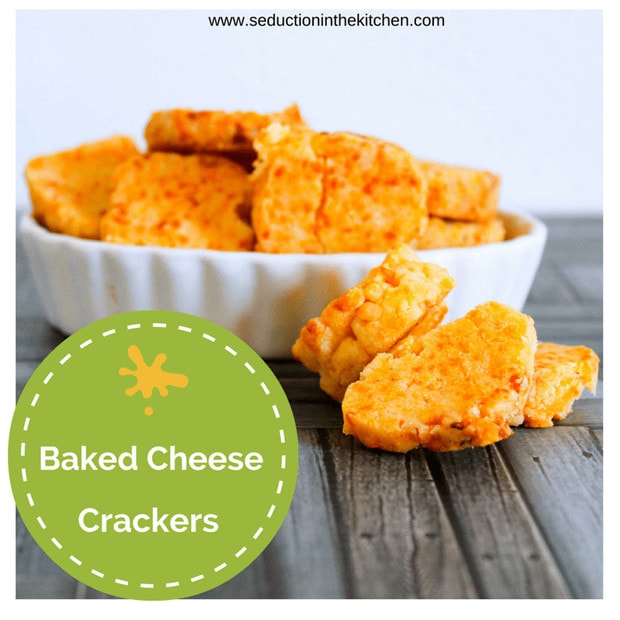 Blogging
B
logging can be fun and rewarding. But it also has its downside as well. I have been blogging for 6 years, it started off as a stress relief for me.
I started blogging because I had watched the movie Julie and Julia like 99 times and thought, I can do that, I will do a blog. It helped me get out the funk I was in. However, I got burned out after 2 years, gave it up then started Lovely Pink Diva because had many telling me I had to get back into blogging.
Lovely Pink Diva was a good concept, a blog for women, but it wasn't quite my passion and was why it ended. Now I just have it back on Blogspot because it is more for when I want to play on Polyvore app and do a clothing thingy for fun.
I am a Libra, we like to be creative. I started The Recipes Of Disney as a way to just keep track of Disney recipes. I do admit that side blog does need TLC. I have also Seduction, which is my baby and it is my passion.
I am proud of how far I have come with Seduction in the Kitchen. Trust me I am so happy with my progression with photo taking. I do have many newer bloggers and even people looking to get into blogging ask me how to do, what to do, can I help. I am flattered that they ask me. That was why I started blogging resources.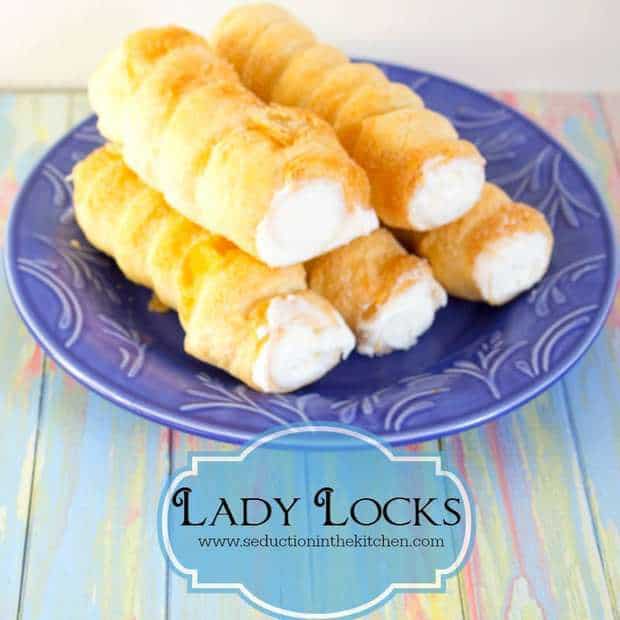 This Lady Lock photo was one the firsts photo I took when I finally got a DSRL camera. I admit I was proud that photo. For me, I was still learning the camera and I thought came out well. Is it perfect? No, but I thought it looked good.
That was until I submitted the recipe post into a sharing group on Facebook that was. You see the group is moderated, and I was told They would not approve my post because of it being a bad photo. The rules clearly stated that only accept recipe posts with good photos, that mine looks like it was shot with a flash.
Well no, I don't use a flash. I do shoot in natural light, I do admit this was shot as the sun was setting in the window. I thought it looked good. It was so much better than what I was photographing with my iPhone.
That comment and rejection made me feel like I am the worse photographer. Then Tasteologie was showing stats in my traffic, I looked and the lady locks were accepted by them. They loved my photo, and made me feel so good! Who was this blogger to say I had a bad photo when a food porn site said it was good?
That is something that happens sometimes in the blogging world. You will always find bloggers who do not know your actual progression in developing yourself. Maybe had this blogger seen how I had evolved, she would realize, that lady lock photo was a good photo for the level I was at then.
Baked Cheese Crackers Recipe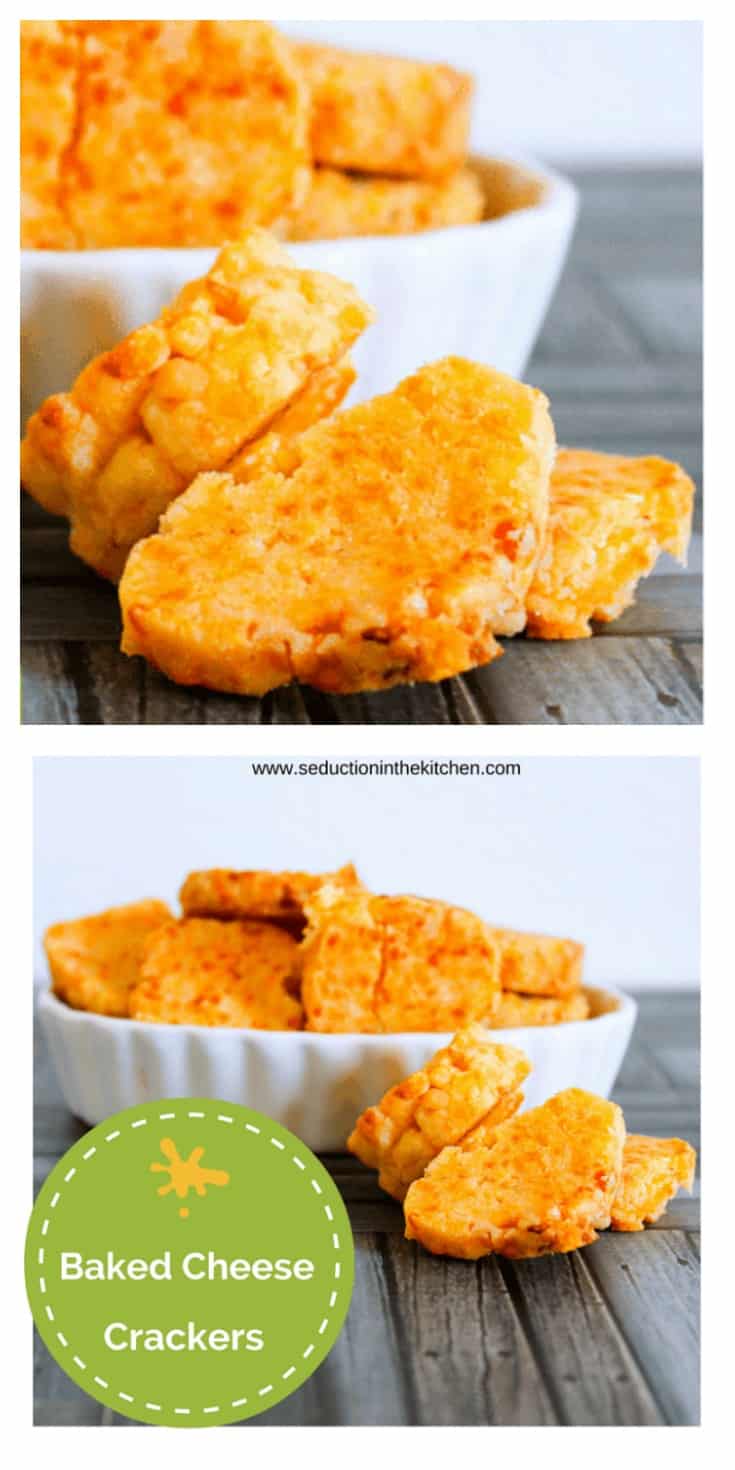 So I wanted to do something simple. I am a fan of cheese crackers. I had some cheddar from Cabot Cheese.
So I decided let's make some Baked Cheese Crackers. I also had some company coming over. Baked Cheese Crackers and wine? Of course! Its perfect combination, plus these cheese crackers are so easy to make and very little ingredients. They were simply perfect!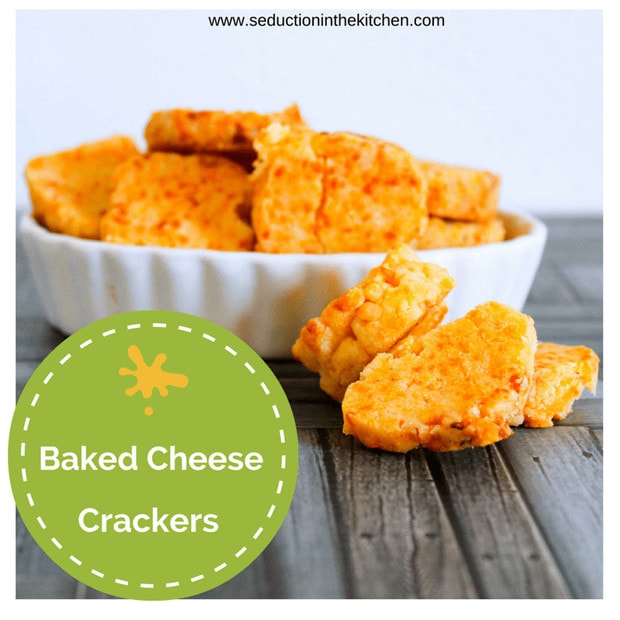 Yield:

8 servings
Baked Cheese Crackers Recipe
A simple light and flavorful cracker, that you can make at home and goes perfect with a glass of wine. A recipe from Seduction in the Kitchen.
Ingredients
2 cups shredded Cabot sharp cheddar cheese
1 1 cups ⁄4 flour
1 cup ⁄2 butter (melted)
1 clove minced garlic
1/4 teaspoon garlic powder
1/4 teaspoon chili powder
Instructions
Mix all ingredients together with your hand, no mixer.
Form the dough into a long roll logs.
Wrap the logs in plastic wrap and let sit in the fridge for at least 1 hour. This helps make sit up and the flavors blend together.
After an hour, unwrap and cut into 1/4 inch slices.
Bake at 400°F 15-20 minutes until set.
Let them cool then ENJOY!
Nutrition Information:
Amount Per Serving:
Calories:

240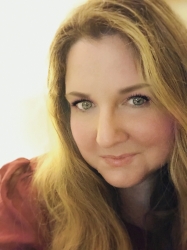 "Seduction in the Kitchen" started because I have the belief that everyone has an affair with food. It is that belief that fuels my passion for cooking and baking.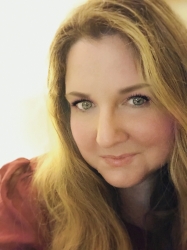 Latest posts by Deanna Samaan (see all)