Baked Cheese Crackers
Disclosure: This post may contain affiliate links.
Baked Cheese Crackers are a simple, light, and flavorful cracker, that you can make at home and goes perfectly with a glass of wine. 
Blogging can be fun and rewarding. But it also has its downside as well. I have been blogging over 6 years, it started off as a stress relief for me.
I started blogging because  I had watched the movie Julie and Julia like 99 times and thought, I can do that, I will do a blog. It helped me get out the funk I was in. However, I got burned out after 2 years, gave it up then started Lovely Pink Diva because had many telling me I had to get back into blogging.
Lovely Pink Diva was a good concept, a blog for women, but it wasnt quite my passion and was why it ended. Now I just have it back on Blogspot because it is more for when I want play on Polyvore app and do a clothing thingy for fun.
I am a Libra, we like to be creative. I started The Recipes Of Disney as a way to just keep track of Disney recipes. I do admit that side blog does need TLC. I have also Seduction, which is my baby and it is my passion.
I am proud of how far I have come with Seduction in the Kitchen. Trust me I am so happy about the new camera. I do have many newer bloggers and even people looking to get into blogging ask me how to do, what to do, can I help. I am flattered that they ask me. That was why I started blogging resources.
Like most things, there is a downside of blogging. The downside sometimes is actually other bloggers. Dont get me wrong, there are tons out there that will help you tons.
There are others who, I don't who I am not sure how to describe them. I give you an example, I had one interaction recently with another blogger who did not understand what a roundup is.
A round-up is a collection of other food bloggers links with a common theme. That is what my posts on Parade manly are. Long story short, I was banned from a group and was told I double posted meaning they had to go through the post to click the link to get to the recipe. That isnt double posting, that is a round-up. Also I hyperlink instead just writing in the URL of the source.
Another example is, I admit I am proud I got this new camera, I am still learning it. If you look at my early posting like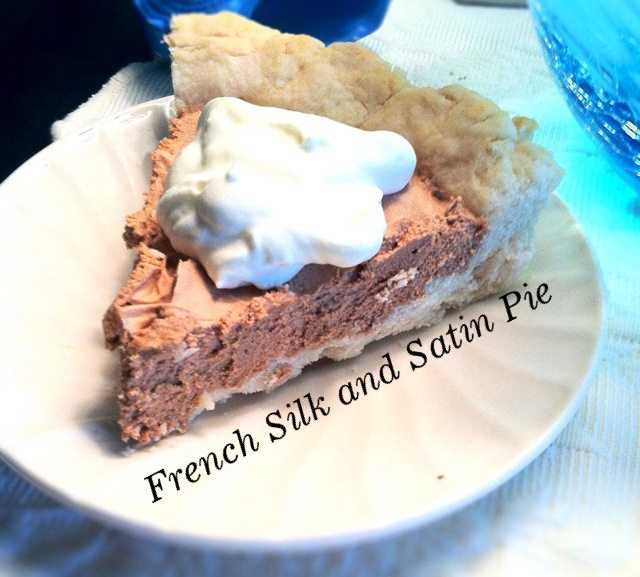 You will see how far I have come in photography if you compare to this photo. Am I perfect, no. Do I claim to be the best photographer, no. Can I improve? Of course!
I posted the recipe for the
It is my first photos with this new camera. I admit I am proud that photo, for me still learning this camera, I thought came out well. Is it perfect? No, but it looks good. At least I thought it did.
The group is moderated, and I was told would not accept my post because of it being a bad photo. The rules clearly stated that only accept good photos, that mine looks like it was shot with a flash.
Well no, I don't use a flash. I do shoot in natural light, I do admit this was shot as the sun was setting in the window. I thought it looked good.
That comment and rejection made me feel like I am the worse photographer. Then Tasteologie was showing stats in my traffic, I looked and the lady locks was accepted by them. They loved my photo, and made me feel so good! Who was this blogger to say I had a bad photo when a food porn site said it was good?
So why am I saying this? Because blogging can be rough. These are good examples of how people can be competitive in blogging world. It is like real life I suppose, but it can get brutal sometimes when you are trying to just build a following and you get roadblocks like this.
I think sometimes people forget what like to be learning something, or they so stubborn they don't realize there is other ways to do things. Like hyperlinked example, at one point, you did type out the long http link.
It is cleaner and nicer looking in the post is why we do it. Old school ways sometimes need a newer look which may be a better way. Sometimes old school is better but sometimes a newer way may be better. You need to have an open mind about blogging in general.
Baked Cheese Crackers
So I wanted to do something simple. I am a fan of cheese crackers. I had some cheddar from Cabot Cheese.
So I decided let's make some Baked Cheese Crackers. I also had some company coming over. Baked Cheese Crackers and wine? Of course! Its perfect combination, plus these cheese crackers are so easy to make and very little ingredients.
A simple light and flavorful cracker, that you can make at home and goes perfect with a glass of wine. A recipe from Seduction in the Kitchen.
Ingredients
2

cups shredded Cabot sharp cheddar cheese

1 1/4

cups flour

1/2

cup butter melted

1

clove minced garlic

1/4

teaspoon garlic powder

1/4

teaspoon chili powder
Instructions
Mix all ingredients together with your hand, no mixer.
Form the dough into a long roll logs.
Wrap the logs in plastic wrap and let sit in the fridge for at least 1 hour. This helps make sit up and the flavors blend together.
After an hour, unwrap and cut into 1/4 inch slices.
Bake at 400°F 15-20 minutes until set.
Let them cool then ENJOY!
Nutrition Facts
Serving Size
Amount Per Serving
As Served
Calories

289kcal

Calories from fat 191
% Daily Value
Total Fat

21g

32%
Saturated Fat

13g

65%
Transfat

1g

Cholesterol

59mg

20%
Sodium

186mg

8%
Carbohydrate

16g

5%
Dietary Fiber

1g

4%
Sugars

0g

Protein

9g
Percent Daily Values are based on a 2,000 calorie diet. Your daily values may be higher or lower depending on your calorie needs:
Calories
2000
Total Fat
Less than
65g
Sat Fat
Less than
25g
Cholesterol
Less than
300mg
Sodium
Less than
2,400mg
Total Carbohydrate
300g
Dietary Fiber
25g

★ Did you make this recipe? Don't forget to give it a star rating in the recipe and leave a comment below. 
Follow me on Instagram and Facebook for more inspirations!
Join the Facebook Group What's On The Menu to See Recipes From All Over The Web!
Baked #CheeseCrackers simple, light, and flavorful perfect with a glass of #wine. https://goo.gl/J68fWh #recipe
Click To Tweet